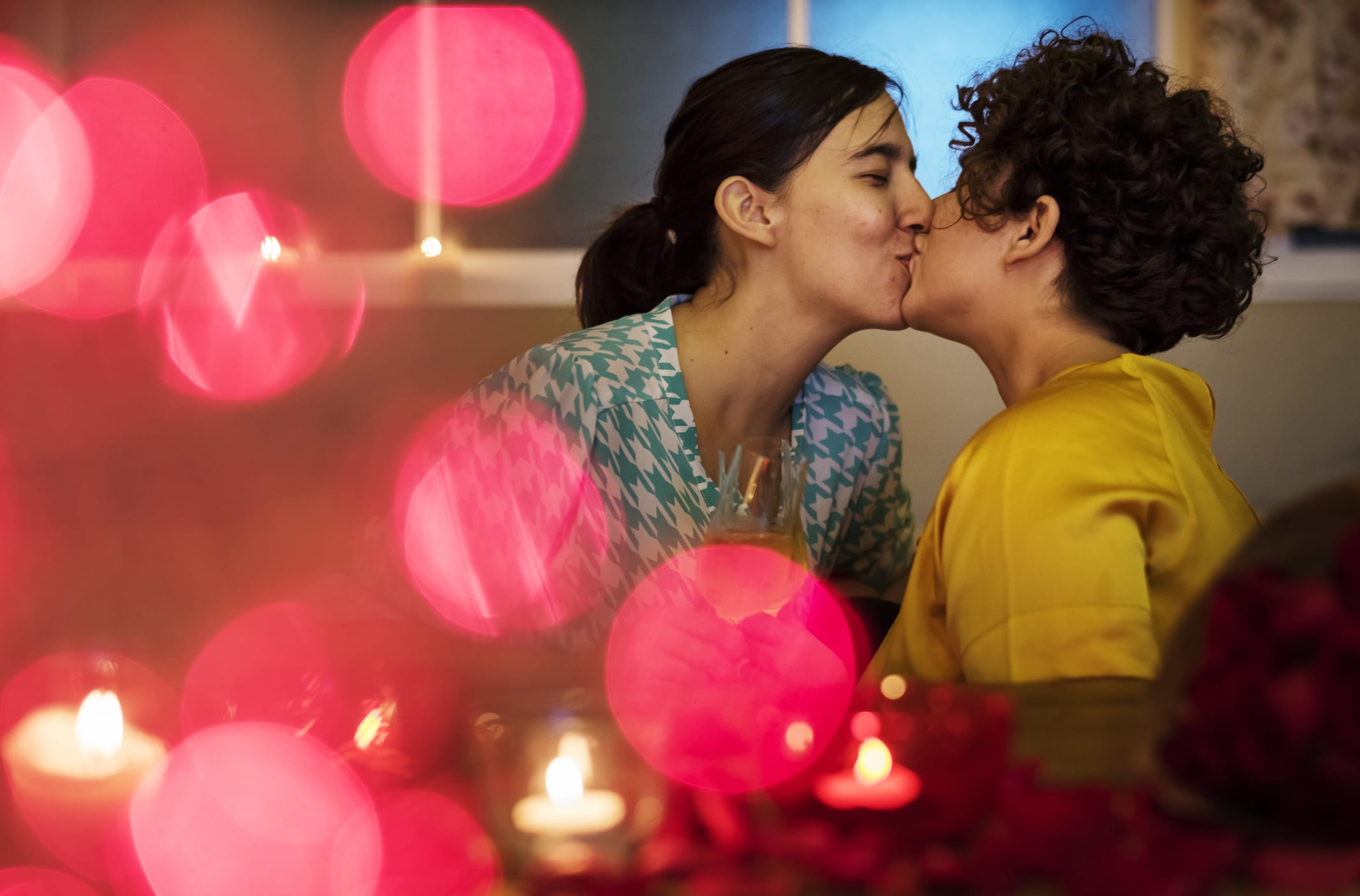 February is a busy month, what with the Super Bowl, Valentine's Day, and Presidents' Day all being excuses to shop. But you don't have to spend a fortune to take part in these events — in fact, it can be a great month to save if you know where to look!
Check out our list of what to buy in February, as well as what to wait on. Then be sure to see how you can save the rest of the year.
What to Buy in February
TVs for the Big Game
If anyone asks, "When is the best time to buy a TV?", we'll absolutely say Black Friday, without fail. But if you miss out in November and can't wait until the next November rolls around, all is not lost. We suggest keeping an eye out during the first few days of February, when about 50% of the TV deals we list typically get our Staff Pick designation, meaning they're among our "best of the best" deals.
During the first few days of February, TVs tend to come bundled with gift cards worth hundreds of dollars.
Last year, we saw an LG 65" 4K OLED set at $2,499. That's not cheap, but the TV was bundled with a hefty $400 Dell gift card, which made it much more appealing. We also saw Sony 55" 4K sets for under $800, and they came bundled with $200 Dell gift cards. Don't want to deal with a gift card? Smart sets that are around 50" could be as cheap as $300 at stores like Walmart.
Free Frozen Yogurt
National Frozen Yogurt Day is February 6, and while it might not be as popular as some other food holidays, it'll still have freebies! Yogurtland, for one, will offer a free 5 oz. cup of frozen yogurt or ice cream from 4-7 pm that day, while TCBY will give you up to 6 oz. of frozen yogurt for free. Menchie's, meanwhile, is doing a "buy one, get one free" deal on February 6. From 3-7 pm, you'll be able to buy one frozen yogurt and get a second one for free.
SEE ALSO: The 149 Best Birthday Freebies in 2020: Celebrate With Free Stuff!
If you only want one serving of yogurt, know that 16 Handles will provide rewards members with a free 3 oz. of yogurt and toppings, plus a $2.75 credit to use during the next visit. And Red Mango's deal will let you fill up on yogurt for $5 at participating stores.
Watch for other yogurt stores to have deals, too. Last year, chains such as SweetFrog and Yogurt Mountain offered BOGO deals. Some were valid all day, but others were only good for a certain amount of time; check social media or call ahead before treating yourself. Additionally, these deals could require you to join a loyalty program, so be sure to do that ahead of time if you need to!
Valentine's Day Sales
Early Valentine's sales started in January, and you can expect many deals to continue right up to February 14. While some sales run to the last minute, you'll reap the biggest rewards by shopping early. That's when you'll find a better selection of stock, spend less to ship your Valentine's Day gifts, and — perhaps most importantly — be able to snag flowers at a reasonable price.
Shop early Valentine's Day sales to get up to 85% off jewelry and up to 30% off sweets.
Look to save up to 85% on jewelry, get up to 30% off chocolates and candies, and score at least 20% off flowers during early Valentine's Day sales. Plus, watch social media to see if your favorite restaurants will offer BOGO deals or heart-shaped treats to celebrate.
Presidents' Day Sales
Before the Valentine's Day deals begin to wrap up, we expect to see Presidents' Day sales rolling out. The holiday falls on February 17 this year, but if it follows last year's trend, we'll see sales begin a few days before Valentine's Day. Still, most Presidents' Day sales will fall over the long holiday weekend, so if you can only shop once, plan to do it during that time.
SEE ALSO: What to Expect From Presidents' Day Sales in 2020
Shopping the sales could yield big savings, like up to 70% off various computers from retailers like Dell, HP, and Lenovo. Plus, expect to see mattresses at up to 60% off, home goods at up to 80% off, and large appliances at up to 35% off. Clothing will also be a strong category, with roughly a third of all the sales we see being for sartorial selections.
It'll be a good chance to stock up on winter wear, as stores will be trying to clear their shelves to make room for spring goods. Expect average savings of 20% to 50% off. Some stores could cut even more, with discounts up to 60% or 70% off.
Free Pancakes
If you aren't able to celebrate Mardi Gras in your favorite city, you can swing by your nearest IHOP and feast on free pancakes! National Pancake Day is February 25, and IHOP will be offering all guests one free short stack of its famous buttermilk pancakes. The celebration starts at 7 am, and diners can also enter contests to win free pancakes for life, as well as other prizes.
Winter Clothing
Winter might be wrapping up, but February is actually a great month to buy cozy clothes. We listed approximately 1,200 clothing deals last February, 25% of which received our Staff Pick designation. For instance, we saw knit hats at Lids for as little as $5. Other layers, like 32 Degrees base or heat leggings, sweatshirts, and flannel shirts, were as cheap as $6. Plus, we saw cashmere scarves selling for as little as $15, and fleece jackets for only $7. No matter what kind of winter wear you're shopping for, odds are you'll find an affordable version this month.
Look for $5 knit hats and $6 leggings, sweatshirts, and flannel shirts.
In addition to individual deals, there'll be plenty of sales to shop in February. For example, Lululemon will likely feature "We Made Too Much" sale sections, with starting prices eventually falling to $9 or lower. Also watch for Staff Pick-worthy sales from stores like Banana Republic, which took an extra 60% off last February, and Bonobos, which knocked an extra 50% off sale items. And sales at stores like Brooks Brothers, Oakley, Kate Spade, and Jos. A. Bank could take off even more — between 70% and 75%.
Don't Buy These Things in February
Wait until later in the year to shop these goods.
| Item | Don't Buy | Buy | Why? |
| --- | --- | --- | --- |
| Cruises | In February (unless you see a good deal) | In March | If you fail to find a great deal on a cruise in February, look in March, as it's the last month of wave season. Many agencies will offer incentives during this time. |
| Luggage | In February | In March | Travel has slowed down, which means luggage brands will be more willing to have sales. We expect March to feature more than twice as many luggage deals as February, with prices as low as $5. |
| Android phones | In February | From July to November | Mobile World Congress (or MWC) is February 24-27 this year, and that's where many Android companies announce their latest flagships. Unfortunately, we don't expect to see price drops until much later in the year. |
Readers, what will you be shopping for in February? Let us know in the comments below!
---