When Is the Best Time to Buy a TV?
You don't have to wait until Black Friday to find a good deal!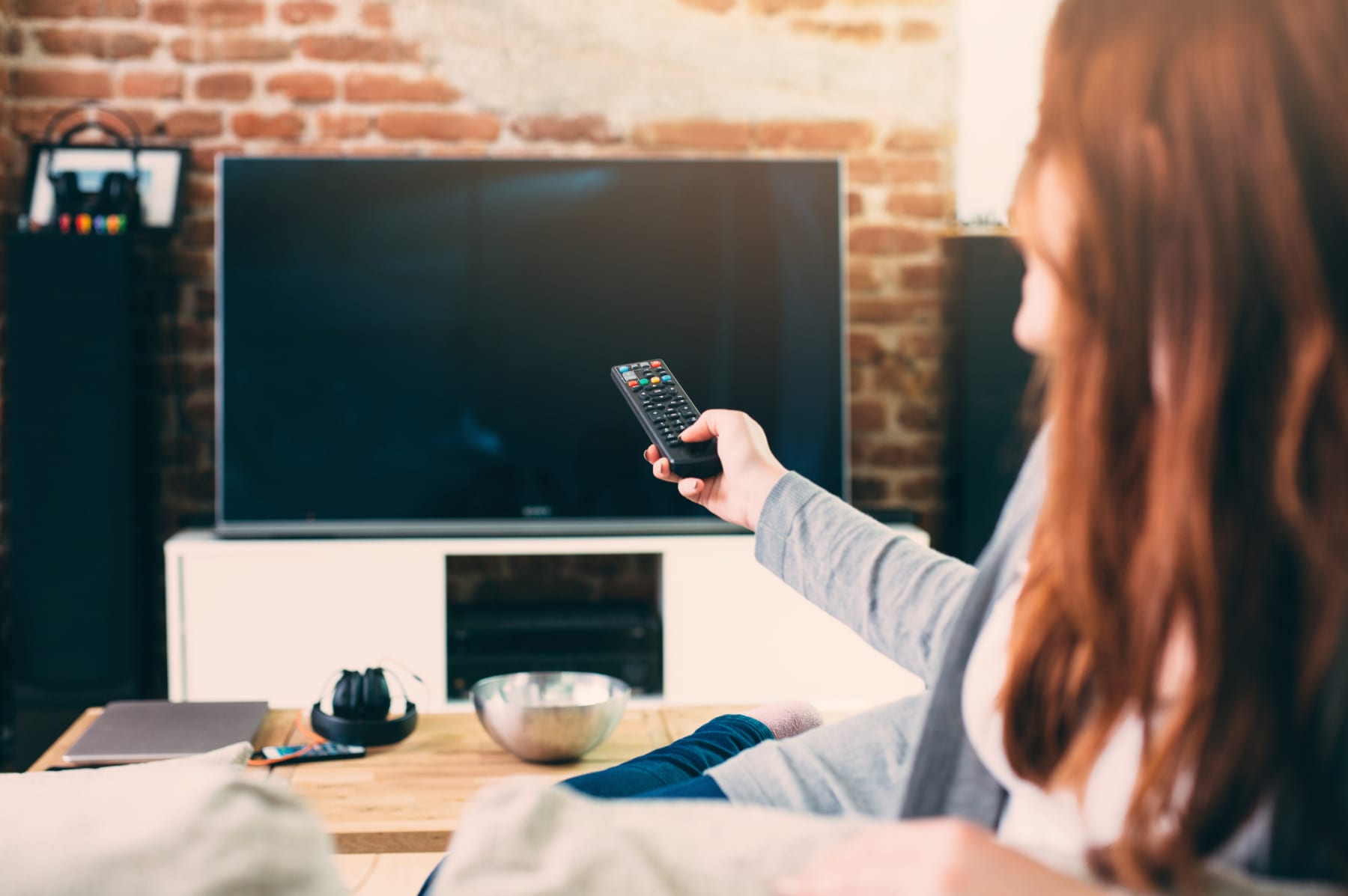 Though certain months tend to have more discounts than others, TV deals are fairly easy to find any time of year. However, with deals happening every day, how can you know the very best time to buy a TV?
To help you out, we broke down all the best times to shop for a TV below. We also offer tips on how to get a better deal no matter when you buy.
When Is the Best Time to Buy a TV?
The absolute best time to buy a new TV continues to be Black Friday. We see a plethora of deals around the November shopping holiday — in 2021, we listed 47 TV deals during the week of Black Friday, compared to 13 the week before. Additionally, the deals tend to be better. A respectable 30% of the TV offers we listed during that Black Friday week were Staff Picks, which are our "best of the best" deals.
Black Friday continues to be the best time of year to buy a TV.
If those numbers for Black Friday 2021 seem a little low, remember that holiday sales were stretched out more than usual last year. Because of supply chain issues and shipping delays, many retailers started their Black Friday offers as soon as October. And even if they waited, they likely ran specials throughout the month of November, rather than concentrating them into one week. December TV deals were abundant, as well.
Not everyone can — or wants to — wait until Black Friday or later to purchase a new TV, though. For anyone who isn't shopping around the holiday season, what's the best time of year to buy a TV?
When's the Best Time to Buy a TV the Rest of the Year?
While November will likely continue to have the most TV deals, another time of year could also feature great deals in 2022. Keep an eye out for a significant amount of notable TV offers this March. In March 2021, we listed 49 total, 20% of which were Staff-Pick worthy.
The days around the Super Bowl might seem like a great time to pick up a shiny new set, as well, but in 2021 we saw about 45% fewer TV deals in February than we did in March. Even so, about 19% of the February ones were still "best of the best" quality.
SEE ALSO: Can You Still Buy a Non-Smart TV?
Honestly, it's a little soon for stores to be dropping their sets to rock-bottom prices again, what with Black Friday and the holidays really having just passed. Still, at least a few notable deals are bound to pop up during the weekend of the big game. If you need a new set for watching the Super Bowl this year, you should be able to find a decent deal on a 55"-75" TV.
Prices might not be as low as what we see around Black Friday, but that doesn't mean you'll be paying a huge amount more. For instance, during Black Friday 2020, we saw 70" 4K TVs go as low as $478. Then in February 2021, we found 70" 4K sets at $697. That's definitely not as low as what we saw around Black Friday, but it's also not ridiculously more expensive.
TV Deals Are Always Available
While inflation is causing prices on practically everything to go up, TV prices are still not as expensive as they could be. This is largely due to new TV technologies coming out that are designed to improve the viewing experience. From higher resolutions to HDR, they're all meant to immerse viewers in the movies, TV shows, and sports they watch. New tech hits the market frequently, which means TVs missing those features end up dropping in price.
New TV tech hits the market frequently, and sets without those features tend to drop in price.
New TVs tend to be announced during the Consumer Electronics Show (CES) in January. Older models begin to go on sale afterwards, as retailers make room on the shelves. It might not happen right away, but we've often seen an uptick of deals in February compared to January, and then even more offers in March.
Only Get the TV Tech You Need
Older TVs almost always tend to have the better deals. And while it's tempting to own the latest and greatest tech, the truth is that TVs are often more ahead technology-wise than the content you watch on them. When 4K TVs were rolling out, much of the content being made wasn't truly 4K — rather it could just be upscaled to 4K quality, which isn't the same. So while 8K may be getting attention right now, there's no reason to replace your 4K set with an 8K model just yet.
SEE ALSO: Everything You Need to Know About the Latest TV Technologies
Other features you might not need include HDR and smart capabilities. It's becoming harder to find non-smart TVs, but they're still out there. If you're fine not having these popular specs, you're bound to come across a decent price on a more basic model. The good news is that 4K and smart TVs are pretty much the norm now. As a result, those types of sets can cost the same — or almost the same — as 1080p TVs.
How to Save on a New TV
When you're ready to shop for a TV, do some research and make a list of the features you want. Try not to settle on one set — instead, find a few TVs that fit your wish list. Then spend a little time tracking their prices. Sign up for alerts with DealNews, and you'll receive notifications when we post deals relevant to your parameters.
If you're worried about the price suddenly changing on you, check for price adjustment policies at your favorite retailers. Sometimes there's a short window of time — think 14 days or so — where if the price drops, you can receive a refund for the difference.
Ready to buy a new TV? Check out all the best TV deals available right now!
---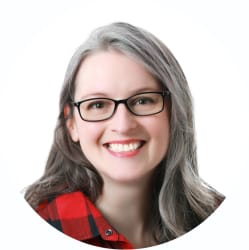 Senior Staff Writer/Consumer Analyst
Julie's work has been featured on CNBC, GoBankingRates, Kiplinger, Marketwatch, Money, The New York Times, Real Simple, US News, WaPo, WSJ, Yahoo!, and more. She's extolled the virtues of DealNews in interviews with Cheddar TV, GMA, various podcasts, and affiliates across the United States, plus one in Canada.
DealNews may be compensated by companies mentioned in this article. Please note that, although prices sometimes fluctuate or expire unexpectedly, all products and deals mentioned in this feature were available at the lowest total price we could find at the time of publication (unless otherwise specified).