The 9 Best Things to Buy in April (Including Easter Goodies!)
Keep an eye out for deals on spring apparel, gardening items, and early Mother's Day gifts.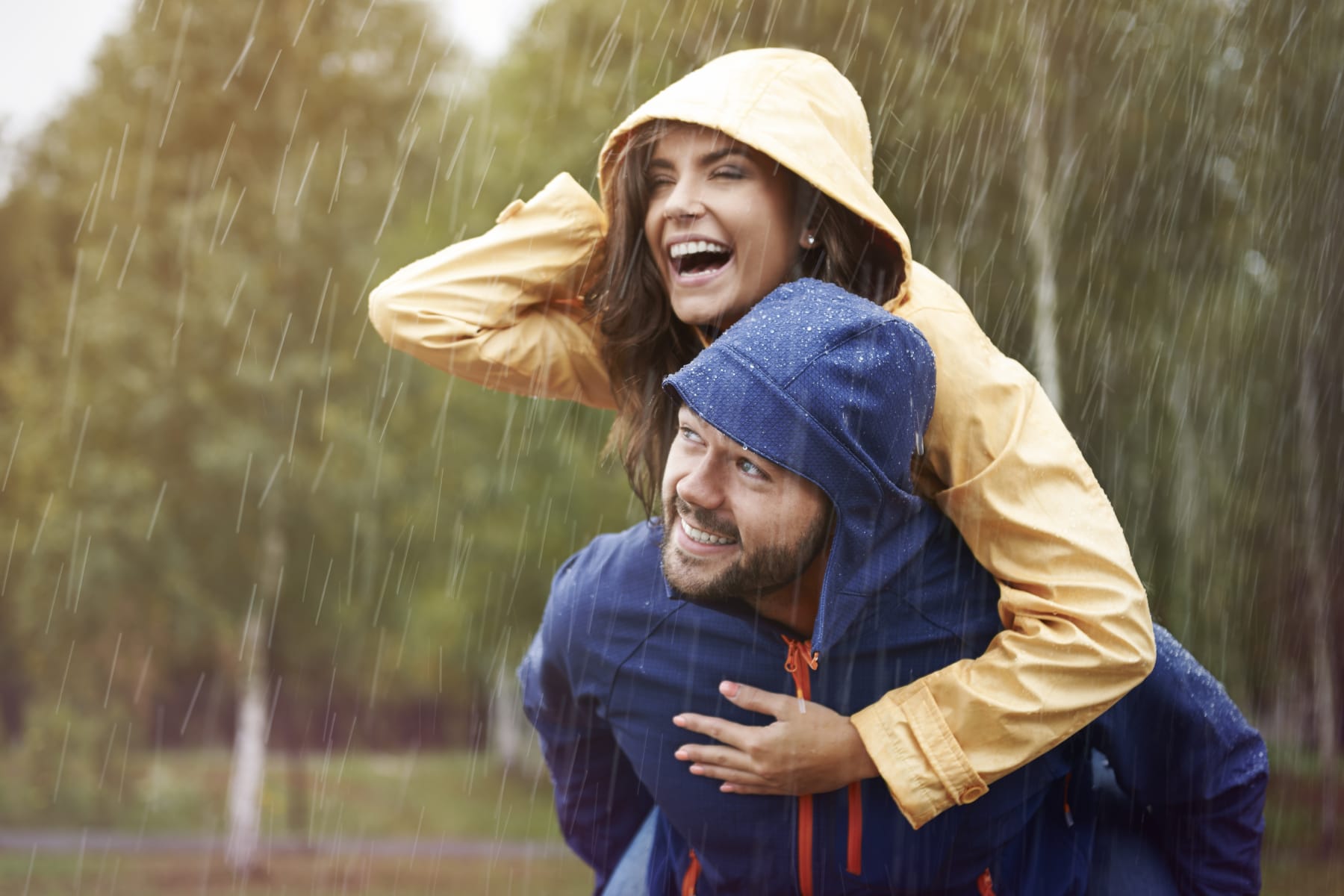 Spring is finally here, deal-seekers, and while April might not seem like a big month for shopping, we're expecting a fair amount of savings. Whether you're ready to don breezier frocks for warmer weather or spend time in your backyard gardening, you'll find plenty of great April deals.
Not everything will be worth your time this month, though. Check out our guide for the best categories to shop in April, as well as the products you should wait until later in the year to buy. Then read up on what to buy every month in 2022!
Top Special Offers to Shop in April
Edible: Shopping early for Mother's Day? You can get the Mother's Day Chocolate and Cheesecake Platter for 20% off when you place the order for pickup via the coupon code "PICKUP20"; the platter has rose vanilla white chocolate-dipped strawberries as well as other sweets. This offer is valid through May 6.
Essentia: Shop on Earth Day and take 30% off pillows, sheets, and Body Guard, the brand's mattress protector. This Flash Sale is valid on April 22.
Fleming's: Purchase $100 in gift cards and receive a $20 bonus card. Alternatively, purchase $200 in gift cards and receive $40 in bonus cards. This offer is long running and valid through June 19.
Grand Lux Cafe: Order $50 online or via DoorDash and receive $10 off via coupon code "GRAND10" at checkout. This offer excludes Las Vegas locations and is valid through May 1.
Hopdoddy Burger Bar: Order the new Pizza Supreme Burger, Garlic Bread Fries, and Creamsicle Shake to receive free delivery on your order. This offer is valid only on April 20 and while supplies last.
Noodles & Company: The chain is offering deals for every weekend in April.
Free delivery April 15 - April 17
Buy one, get one small entrees April 22 through April 24
These offers are available to Noodles' Rewards members only. You can sign up here, or by downloading the app on iOS or Android.

Pilot Flying J: The chain is celebrating National Cold Brew Day by offering a cup of their all-natural cold brew for only $1. To take advantage of this offer, download the app, which will have the deal to redeem. This promotion is valid on April 20.

Pollo Campero: The chain is celebrating its 51st birthday this year, and offering deals every week during April.
Get an extra side with your meal April 12 through April 18 via the code HUNGRY
Get an extra piece of chicken with your meal April 19 through April 25 via the code CRAVE
Current and new loyalty members will receive an additional $10 Rewards in the app April 26 through May 2
These offers must be redeemed online or through the app, which is available on iOS and Android.

Proof: Pick up a pair of sustainable underwear for less with this Earth Day deal. Take 20% off your purchase via code DOWNTOEARTH20 on April 22. This offer is valid from 3:00 am ET on April 22 to 2:59 am ET on April 23.

The Cheesecake Factory: Take $10 off $50 online orders via the coupon code "CAKE10" when you place them through the website or DoorDash. This offer is valid April 18 through April 21.

Spongelle: Shop the Gentle & Eco-Friendly collection and save up to 40% off. This offer is good April 20 through April 24.
The 9 Best Things to Buy in April
Our infographic gives you a look at five of the best products to buy in April. Below that, you can learn more about the April sales and deals to watch for.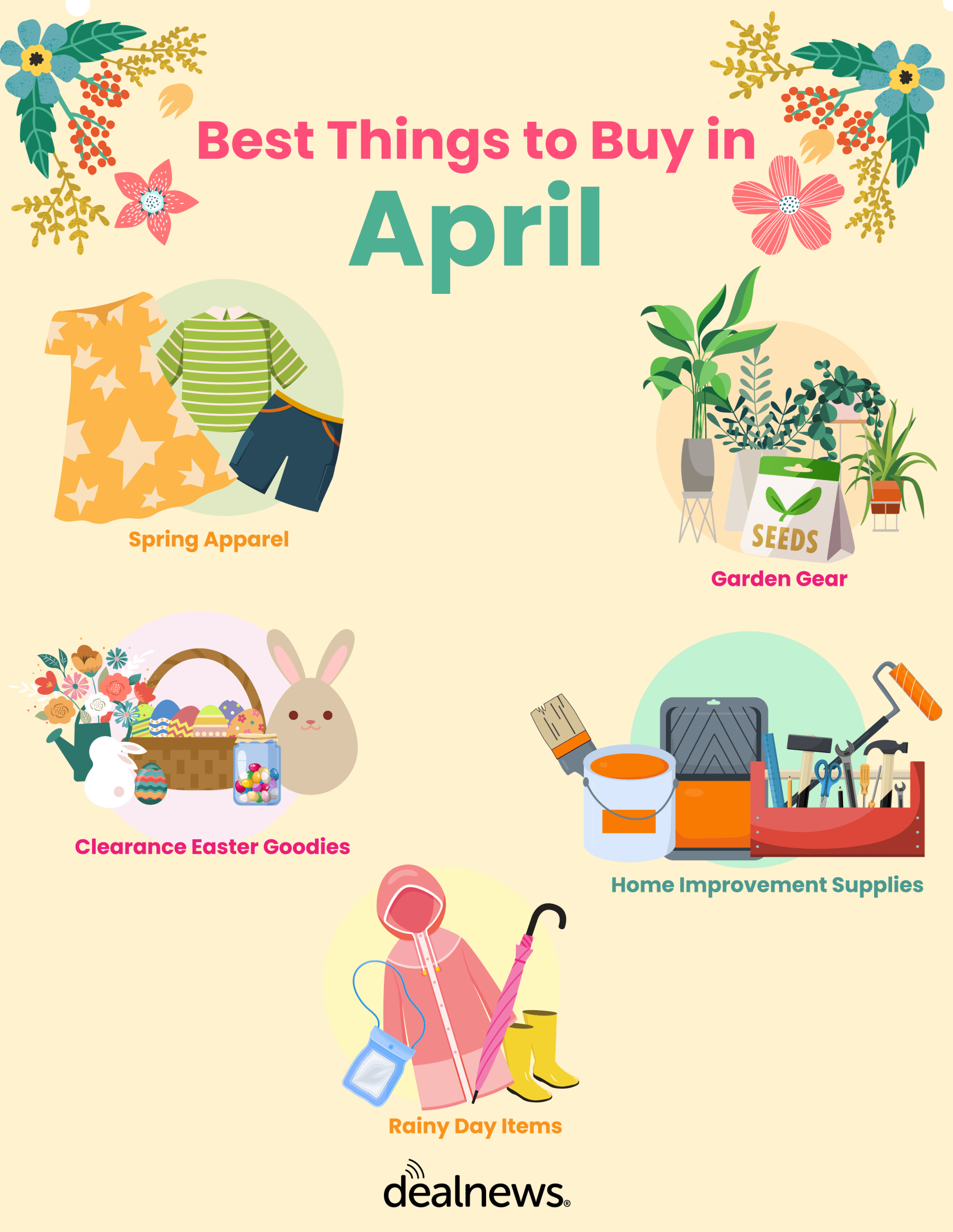 Spring Apparel
Ordinarily, we advise against purchasing seasonal clothing within the season it's marketed for, as the discounts are usually lackluster at best. However, it's a little different with spring apparel, as some items are suitable for multiple months of the year. When the clothing sales start popping up like fresh flowers in April, you may just get lucky enough to be able to overhaul your wardrobe for less. Keep in mind these events may not be branded for spring — in fact, some may be labeled as winter clearance sales or something similar.
Watch for April deals on clothes and shoes from Kohl's, Banana Republic Factory, and adidas.
So what kind of deals can you expect on spring clothing in April? It'll depend on what and where you're shopping, but we expect to see dress shirts for as little as $4 at stores like Kohl's, while henleys — perfect for layering! — could be as low as $6.50 at Banana Republic Factory. If you're in the market for shorts to ward off the rising temperatures, watch for women's Bermuda shorts to be only $5, while men's jersey shorts could go for as little as $7. Check retailers like Macy's and Amazon for deals like these.
We should also see a decent number of shoe deals, making April a good time to shop for new kicks. Quality flip-flops will likely be as little as $9 at Overstock.com, while men's slides could go for $12 at Reebok. Men and women both can expect to find sandals around $15 at stores like ShoeMall and Macy's. If you need new shoes for the little ones, too, watch for April sales at adidas and Olympia Sports. In April 2021, adidas offered "buy two, get 20% off" or "buy three, get 30% off" kids' shoes and apparel, while Olympia Sports took up to 30% off kids' footwear.
Garden Gear
With spring officially here, more homeowners are heading out into their gardens to spruce them up before summer. Retailers know this and will offer April deals to entice shoppers who want to cultivate their green thumbs.
SEE ALSO: 10 Sales Tricks Retailers Use to Get You to Buy More
Watch for stores like Amazon to have 50-packs of assorted vegetable and herb seeds for around $27, which means you'll have plenty to choose from to plant. The online retailer could also be offering up organic mushroom growing kits for $11, a 4-pack of perennial rosemary plants for $20, and a 5-gallon Ann Magnolia tree for $75.
No room for an outdoor garden? Keep an eye out for deals on AeroGarden products — last year we saw the AeroGarden Sprout (which included a gourmet herbs seed pod kit) for only $68.
Clearance Easter Goodies
Easter falls on April 17 this year, which means on April 18 you can expect to pick up seasonal candy, toys, and decor at up to 50% off. Be sure to visit your local Target, Walmart, and grocery stores to snag the good stuff like Reese's Eggs before they're all gone.
Easter falls on April 17 this year, which means on April 18 you can expect to pick up seasonal candy, toys, and decor at up to 50% off.
While discounts typically range between 30% and 50% off at the beginning of the week, savings should get better as time goes on. The selection will also dwindle quickly, however, so you don't want to play the waiting game for too long. If you do, you may find bare shelves with lingering bags of generic jelly beans and disappointment.
Secondhand Treasures
With the onset of the spring season, plenty of people will be literally cleaning out their closets to declutter. While thrift stores tend to see an increase in donations around the start of the calendar year, another wave happens in April when people get serious about spring cleaning.
More donations mean bigger selections to choose from, so April is a great month to shop thrift stores and consignment shops alike. If you're lucky, you could find designer goods for a fraction of the list price, or antique furniture at reasonable costs to give your home added character. If you're wondering when to shop, consider checking early in the week. Many people make their donations over the weekend, so with any luck, the best stuff will hit the sales floor before Wednesday each week.
Early Mother's Day Gifts
If you're planning to gift the mother figure in your life with traditional gifts like flowers or jewelry for Mother's Day, you may want to start looking this month. If you wait until May, the prices may jump on these items, especially if they're themed around the holiday. By shopping early, you can find gifts like mom-themed necklaces for as little as $7, rings for $29, and sterling silver earrings for $75. Watch for stores like Macy's to offer whole sets of gemstone and diamond accent jewelry for $75, as well. Last year the department store chain offered them in a variety of stone colors, and each set included a necklace, earrings, and a ring.
SEE ALSO: Your Guide to Every Holiday Sale in 2022
Prefer to pick up a designer handbag for your mom? Then look to Michael Kors and Macy's to have the lowest prices. Last year, they offered a logo pouch for $29 and a Giani Bernini leather tote for $37, respectively. The latter was such an excellent deal, it earned our Staff Pick designation. In general, Macy's should have a good handbag sale with discounts ranging from 40% to 75% off. Coach Outlet may have a Mother's Day–themed sale, as well, and could take up to 70% off. Watch for the Kate Spade Surprise Sale to once again knock up to 75% off, too.
If you want to send your mom flowers as a gift, April is a good time to shop for them. That doesn't mean you have to have the flowers delivered right away, though; you should be able to set the delivery date for closer to the actual holiday. Stores like 1-800-Flowers will likely offer up to 25% off Mother's Day–themed gifts, or arrangements like Peruvian lilies starting at $25 or two dozen assorted roses from $30. Be sure to check out Groupon, as well — they may offer deals like The Bouqs Co. Mother's Day flowers for 44% off, plus a discount on shipping.
Home Improvement Supplies
As the weather warms up, more people will be eager to jump into DIY projects, whether it's a room remodel or a fresh look for the backyard. You can expect a number of individual deals to be available, including caulk for as little as $2, aluminum foil tape for $13, and magnetic screen doors for only $15. But sales should be abundant, as well, as a variety of retailers offer up savings on everything from supplies, to tools, to safety wear.
More donations from spring cleaning mean bigger selections, so April is a great month to browse thrift stores and consignment shops alike.
For instance, watch for stores like eBay to offer plenty of refurbished tools with serious discounts. Last year, they took up to 60% off certified refurbished Makita tools and an extra 15% off Worx tools — including new, open-box, and certified refurbished items. The retailer will also likely have general sales on certified refurb tools, with discounts up to 50%-70% off.
It's not just eBay hosting April sales either. Watch for sales from Ace Hardware, Northern Tool, Build.com, and of course, Lowe's and Home Depot. These stores could take anywhere from 10% to 50% off, or up to $200 off select purchases.
Sustainable Products
The month of April brings both Earth Day and Arbor Day, which naturally put a large focus on protecting the planet. Because of that, we tend to see eco-friendly and sustainable freebies, as well as sales and deals from companies that create these products. If you want freebies for Earth Day, keep an eye out for Arm & Hammer to offer free wildflower seed cards again. Alt National Park Service could offer free seed packs again, too; last year, you could get either black-eyed Susan or butterfly milkweed seeds. In either case, all you had to do was fill out a form online, and the freebies would be mailed to you.
SEE ALSO: 18 Eco-Friendly and Sustainable Products at Target to Check Out
April will also be a good time to watch for special deals from eco-focused companies. You can find plenty of sustainable products at Target if you don't want to shop online, but brands like LastObject, Papaya, and Stojo — just to name a few — are also worth checking out. Be sure to look to big stores like REI and Patagonia, too, as they may hold their own events to celebrate Earth Day.
Rainy Day Gear
You know the saying: "April showers bring May flowers." If you're in an area that frequently sees rain this time of year, you may want to pick up gear that'll keep you dry on those dreary days. Watch for umbrellas to be as little as $9, while rain jackets could go for around $20-$40 at a variety of stores, including 32 Degrees, Macy's, Kohl's, and Eddie Bauer.
Seasonal Produce
April is the first full month of spring, and so what could be a better time to buy fresh green produce? Check your local farmers market for bright artichokes, asparagus, broccoli, leeks, lettuce, and spring peas. It's not only green veggies, though — cauliflower, mushrooms, radishes, and rhubarb should be in-season, as well. Want a sweeter option? Pineapples should see some great deals in April, and are an enjoyable way to usher in warmer weather.
Curious about what you can find in your area? Be sure to check out the Seasonal Food Guide site for the specifics on what to buy locally at the beginning and end of the month.
3 Things NOT to Buy in April
| Item | When to Buy | Why |
| --- | --- | --- |
| Grills | May at the earliest | Summer is prime grilling time, so we'll definitely see some decent deals, but usually the very best ones come later in the year in September and October. |
| Mattresses | May | Memorial Day sales should be huge for mattresses, so hold off a little longer if you need to upgrade your bed. |
| Large Appliances | May | Shop deep discounts on large appliances during sales around Memorial Day, when stores like Lowe's, Home Depot, and Best Buy could take up to 40% off. |
---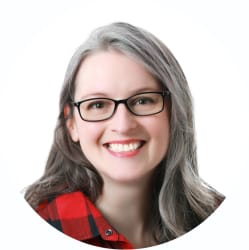 Senior Staff Writer/Consumer Analyst
Julie's work has been featured on CNBC, GoBankingRates, Kiplinger, Marketwatch, Money, The New York Times, Real Simple, US News, WaPo, WSJ, Yahoo!, and more. She's extolled the virtues of DealNews in interviews with Cheddar TV, GMA, various podcasts, and affiliates across the United States, plus one in Canada.
DealNews may be compensated by companies mentioned in this article. Please note that, although prices sometimes fluctuate or expire unexpectedly, all products and deals mentioned in this feature were available at the lowest total price we could find at the time of publication (unless otherwise specified).