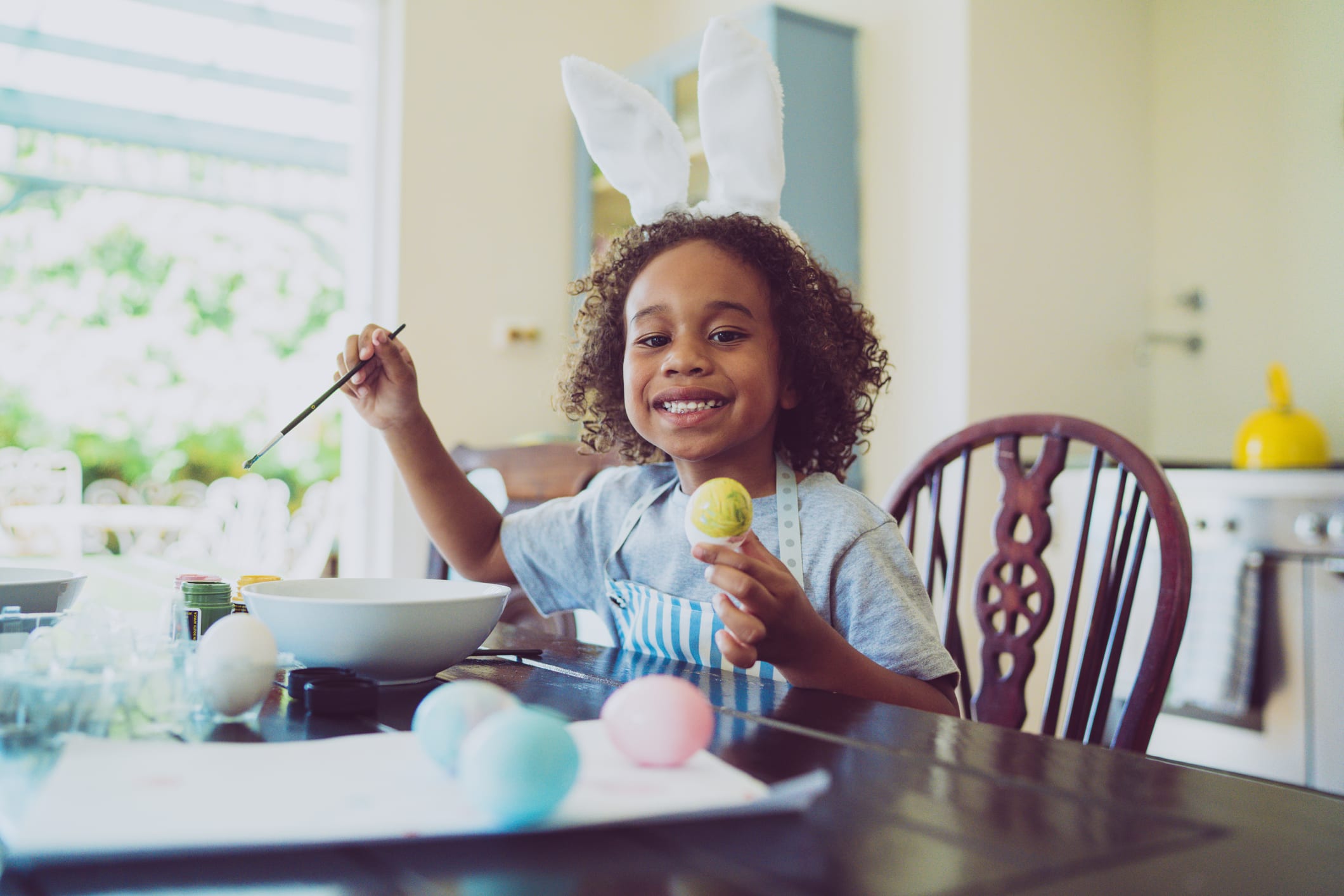 UPDATE: We encourage everyone to follow their federal, state, and local laws at all times, including those now requiring sheltering in place. Many stores are moving online and we recommend shopping that way when you can versus heading to the store in-person. Additionally, many stores are offering eGift card purchases to be used later on when shoppers feel comfortable shopping in-person again.
Folks in many regions have had to stay inside lately due to inclement weather and the coronavirus outbreak. If you're stuck at home, know that there are plenty of April deals you can shop online. From freebies to beer to polo shirts, there's something for every budget.
Check out our April buying guide below, which features the best categories to shop this month, as well as the items to hold off on buying for now.
What to Buy in April
Spring Apparel
Need to stock up on spring-suitable layers? April is a good month to do so, as we expect to see a fair amount of clothing sales. Don't count on them being branded as spring sales — some might even be more for clearing out winter gear — but the discounts should definitely be deep. Watch for shoes that are up to 89% off at retailers like 6pm, and for brands like Reebok and Nike to offer anywhere from 20% to 60% off. Plus, the semi-annual shoe event is back at Kohl's, and it could bring styles for $34 or less.
Expect discounts of up to 70% on spring apparel — and even winter gear.
For clothing, look to stores like J.Crew Factory to knock an extra 50% to 70% off sale and clearance styles throughout the month. Macy's will likely cut the prices of dresses and dress pants by up to 60% and 70% off, respectively. And Jos. A. Bank could showcase polo shirts for only $10 again. It's a perfect time to stock up on business casual styles, as well as some athletic wear to fuel your summer plans.
Discounted Vacuum Cleaners
Just in time for deep cleaning your home, April gives you the chance to save big on a new vacuum cleaner. Cheap stick vacuums will likely be as little as $10, and you could even find select Dyson models for $150 or less. And if you're okay with buying refurbished, keep an eye out for Dyson models that are under $100.
Want a vacuum that runs itself? We expect to see at least a few deals on robotic vacuums this month. Roombas could still be pricey, costing around $450, but if you're willing to give Shark a try, you could pay nearly $200 less.
Beer for National Beer Day
April 7 is National Beer Day, which means April 6 is New Beer's Eve. If you're practicing social distancing and can't visit your favorite brewery, consider having your suds delivered. A variety of sites let you order beer online.
SEE ALSO: Let the Brew Come to YOU: 6 Sites Where You Can Buy Beer Online
April 7 is also World Health Day, so it's a good time to check out our coronavirus prevention tips for shoppers.
Clearance Easter Goodies
Easter is April 12 this year, which means April 13 will bring a variety of sales on holiday items. Look for chick- and bunny-themed toys and candies to be between 30% and 50% off. The longer you wait, the better the discounts will be — but the selection will also be smaller.
Tax Day Freebies
Every year around Tax Day, we tend to see a number of freebies, from free food to complimentary massages. We were expecting more of the same for 2020, but it's uncertain right now how — or even if — Tax Day freebies will be a thing this year. April 15 isn't even Tax Day anymore, and chances are businesses won't be eager to welcome crowds of shoppers by then, anyway.
Due to the coronavirus outbreak, freebies for holidays like Earth Day and Tax Day are up in the air.
Bookmark our Tax Day freebies page, as we'll be updating it with information we have on businesses that are celebrating.
Earth Day Freebies
A number of retailers opt to celebrate Earth Day by giving out green freebies and discounts. Caribou Coffee tends to offer an Earth Month tumbler for around $40, which gets you free coffee for the whole month of April. Other deals we typically see include free organic milkshakes from Evos and free entrance to the national parks, thanks to the kickoff of National Park Week.
However, due to the coronavirus outbreak, this is another holiday that's up in the air. These deals may or may not return for Earth Day 2020, which falls on April 22. You can check our list of Earth Day freebies for the other kinds of deals we might see this year.
Free Pretzels
April 26 is National Pretzel Day, and plenty of restaurants will be celebrating if last year's trend repeats. Keep an eye out for deals from Auntie Anne's, Ben's Soft Pretzels, Cumberland Farms, and even Godiva. These chains and more tend to offer "buy one, get one free" deals; free drinks with pretzel purchases; and even completely free pretzels, with no purchase required. Check out our list of National Pretzel Day deals from last year for the kinds of offers we expect to see in 2020.
Secondhand Treasures
You might have just spent several weekends in a row cleaning out your closet and donating items you no longer need. But a large part of the population probably did, too. That translates to now being a great time to check out thrift and consignment stores for some truly great treasures. (Note that many of these stores may be closed right now due to the coronavirus outbreak, however.)
SEE ALSO: How to Keep Clothes From Fading
The increase in donations means there's a bigger selection than normal to choose from, and that means you might find great designer goods that are nowhere near full price. Or maybe you'll score a solid dresser to replace that pressed particleboard one you've had since college.
Be sure to check out the shelves earlier in the week. With many people donating on weekends, you could see the newest items hit the store floor early on.
In-Season Produce
April is the first full month of spring, and it fittingly is a great time to buy bright green produce. Expect artichokes, asparagus, broccoli, leeks, lettuce, and spring peas to be tasty this month, along with cauliflower, mushrooms, radishes, and rhubarb. And if you want to flavor your Easter ham, know that it's also a great month to buy pineapples.
Be sure to check out this site for the specifics on what to buy locally at the beginning and end of the month.
Don't Buy These Things in April
Wait at least another month before you shop these goods.
| Item | When to Buy | Why? |
| --- | --- | --- |
| Summer apparel | In late summer | Late summer is when we'll see sales on these items, as retailers try to clear shelves to make room for fall apparel. |
| Large appliances | In May | Memorial Day sales will likely take between 35% and 40% off large appliances, so it's best to wait for those to roll around before replacing anything. |
| Grills | In September or October | We expect better prices and more deals in general once summer is over, though we could see notable deals as early as August. |
| Mattresses | In May | Memorial Day sales will likely bring excellent deals on mattresses, so it's best to hold off until then. |
Readers, what are you planning to shop for in April? Let us know in the comments below.
---