The 7 Best Things to Buy in May (Plus 5 More to Consider)
Memorial Day sales may dominate this month, but you don't have to wait until the holiday to get great deals.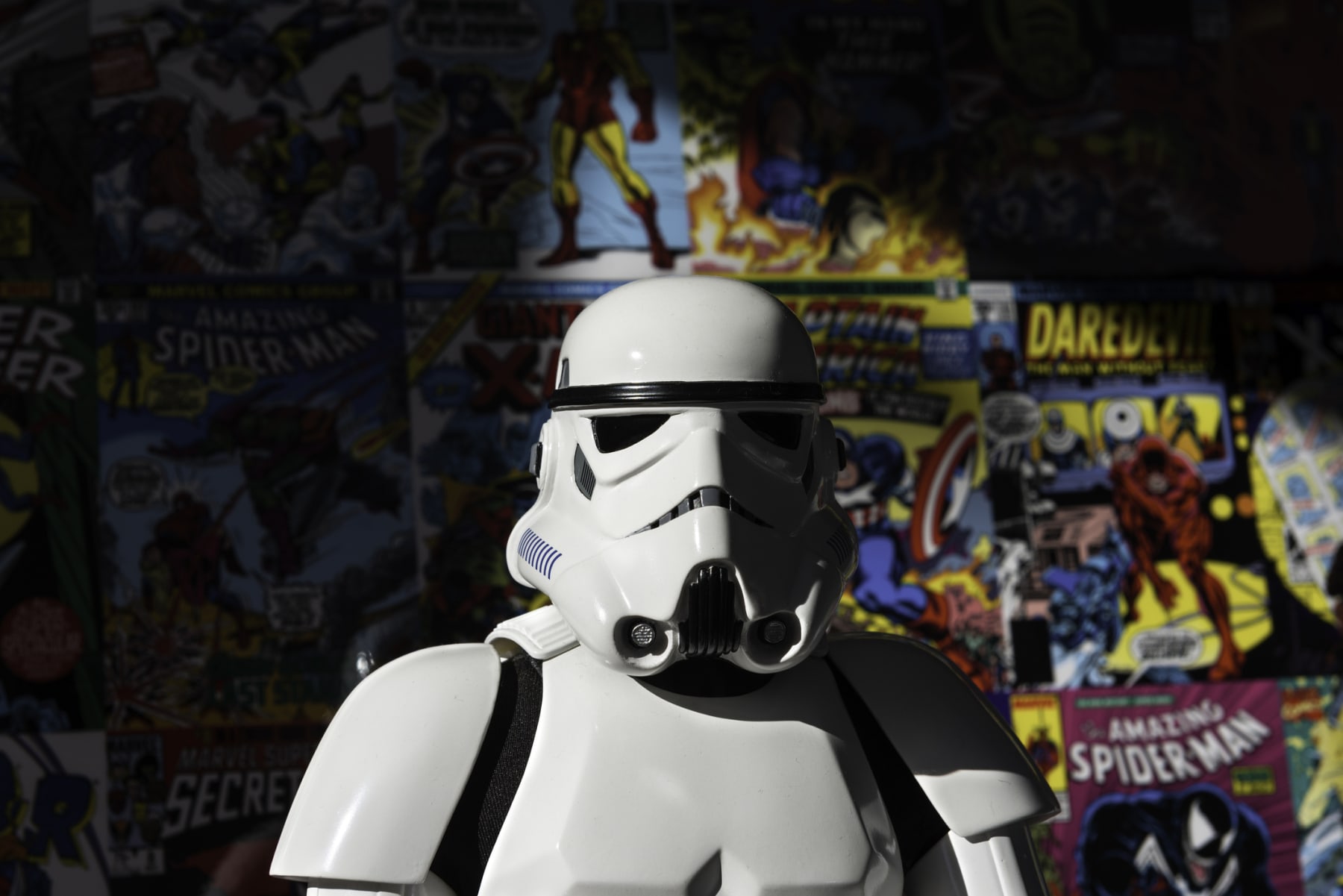 NOTE: The month is now over, but you can still save on some of the best things to buy in May. Best Buy often has deals on Star Wars LEGO sets, for example, and Kohl's frequently has small appliances on sale. You can also check out our "best of the best" Staff Pick deals anytime.
After the deal drought we tend to see in March and April, May brings a big resurgence in saving opportunities. From Star Wars Day to Memorial Day, there are plenty of chances to shop great deals from the start of the month to the very end.
But not everything in May is worth your time. Check out our guide to learn what to buy in May, what other categories you should consider, and which ones you shouldn't spend money on — at least, not yet.
The 7 Best Things to Buy in May
Our infographic shows five of the top categories to shop in May. Take a look, then read about all the May sales and deals worth watching for.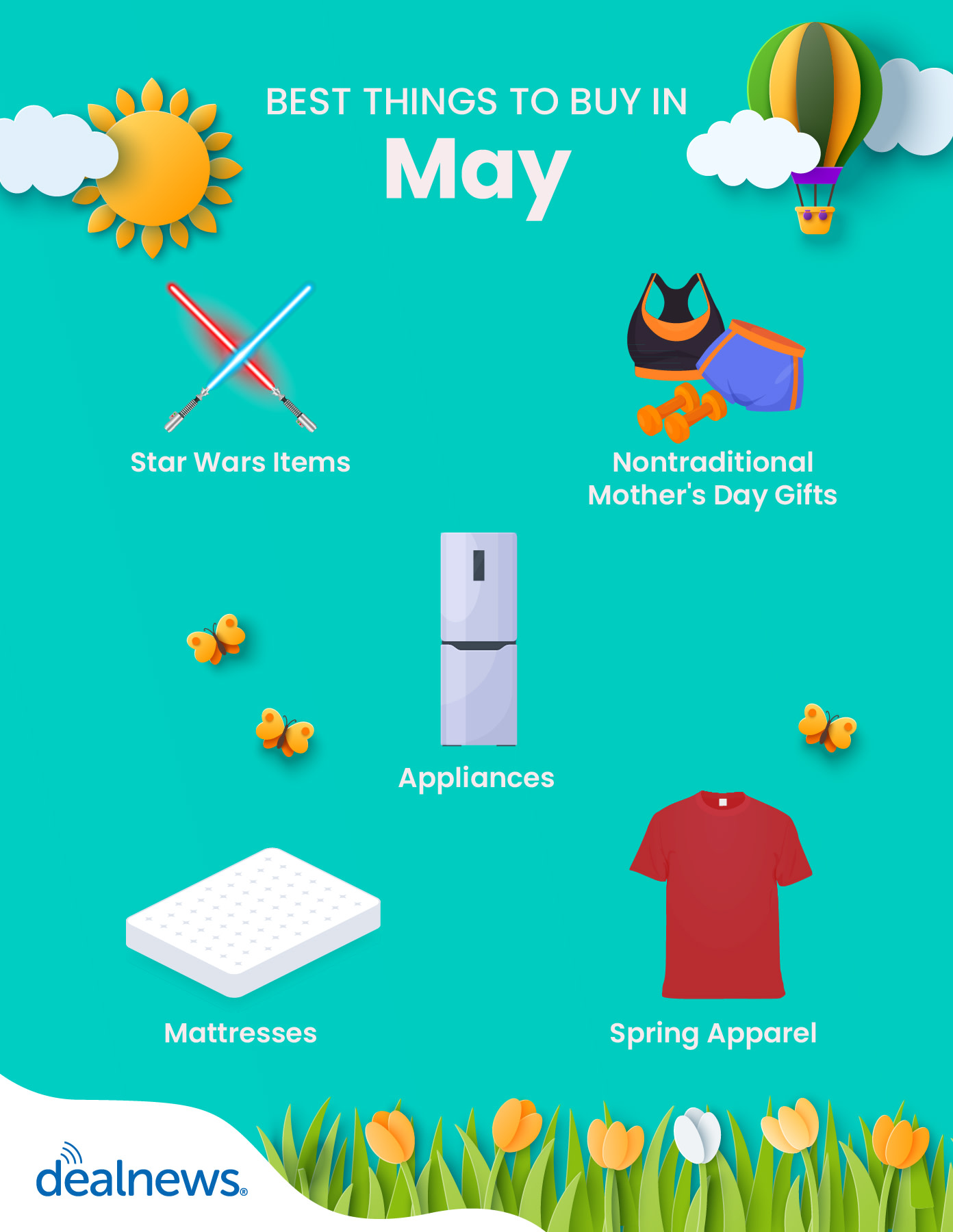 1. Star Wars Items on May the Fourth
May 4 is Star Wars Day, and that means you'll have the chance to pick up themed products like apparel, toys, and collectibles at a discount. Some of the most popular offers we saw last May 4 included graphic tees for just $10, and 30% off Star Wars toys and apparel at Target. Amazon will likely have its own Star Wars sale for the holiday, and could include offers like up to 58% off 4K Ultra HD movies.
Expect other Star Wars Day sales to be worth checking out, too. Last year, Best Buy took 20% to 30% off select LEGO Star Wars kits, while Chewy took $10 off Star Wars purchases of at least $25. Of course, game deals will be worth a look, as well. Watch for online stores like Steam to take up to 80% off select Star Wars titles again this year.
2. Nontraditional Mother's Day Gifts
Flowers and jewelry are traditional Mother's Day gifts, but as soon as May 1 rolls around, the prices of those items can jump in preparation for the holiday. If you haven't purchased your mom a gift yet — Mother's Day is May 14 in 2023 — it's time to think outside the box to save some cash.
SEE ALSO: Mother's Day Sales for 2023 Are Live! Here's What to Expect
For example, Crate & Barrel can have sales going on early in the month. Last year, their Spring Kitchen Event took up to $130 off a selection of different small kitchen items, including mixers, espresso machines, and even Le Creuset cookware. It may also be a good time to check out Lululemon for Mother's Day gift ideas. Around this time last year, their We Made Too Much sale took up to 50% off activewear. The discounts included in-season products, which sweetened the deal even more.
3. Major Appliances
May is also a great time to shop for major appliances, whether you need a new washer and dryer or an entire kitchen suite. Expect retailers like AJ Madison and US Appliance to take up to 35% to 60% off select major appliances for Memorial Day, while warehouse clubs like Costco could knock up to $1,000 off.
If there's a particular brand you're interested in, check with the manufacturer directly, too. For example, last year LG offered 10% off 4-piece kitchen appliance packages, plus up to $982 off. And Samsung took up to $700 off single washers and dryers, or up to $1,400 off pairs of the items.
4. Mattresses
Another item worth shopping for in May — especially during Memorial Day sales — is mattresses. Online retailers like GhostBed will probably take 30% to 40% off again this year, but other stores will join the action, too. Last year, Mattress Firm cut up to 50% off select mattresses and related items, while Saatva offered up to $450 off and US-Mattress knocked up to $1,000 off. Basically, if you need a new bed, May is a prime time to shop for one and get it for less.
5. Small Appliances
While May is one of the best times of year to shop for major appliances, it can also be a decent time to find deals on small kitchen appliances. Amazon could offer discounts of up to 25% off, and department stores like Kohl's could have select small appliances for $20 each or less again this year.
Memorial Day sales in May will bring a ton of discounts, like up to 60% off major appliances and up to 50% off mattresses.
We saw a decent number of small appliance deals last May, with about 24% of them earning our Staff Pick badge for being "best of the best" offers. Two of the most notable deals we saw were an extra-large ceramic nonstick searing grill and griddle for $48 and a rotating ceramic nonstick waffle maker for $17 at Target. Both of these could have been popular due to a focus on DIY Mother's Day brunches.
Keep an eye out for deals on specialized appliances, too. These could include a baked tortilla bowl maker that turns tortillas into — you guessed it — bowls. This item could be perfect for making taco salads at home, or you could fill the bowls with queso and then eat the bowl and the dip.
6. Spring Apparel
May is technically part of the spring season, but a lot of people may consider it more of the unofficial start to summer, especially when Memorial Day rolls around. Because it's toward the end of the season at least, it's a good time to start shopping spring apparel as its hits clearance racks. Retailers will be making way for new summer items, and that means you could score deep discounts on spring-centric looks.
SEE ALSO: What to Expect From Memorial Day Sales in 2023
In May 2022, we saw men's graphic T-shirts for as little as $5, accessories like belts for $6, and jeans for just $17. It was also a good time to pick up lingering cold-weather items. For instance, we saw fleece pants for $5, fleece sweatshirts for $7, and beanies for $8. A lot of the spring items will have overlap with summer-wear, too. That means May is a great opportunity to shop for tees and shorts, as well as summer shoes like sandals and flip-flops, while still having plenty of time left to wear them before the weather gets cool again.
May sales will provide an excellent opportunity to refresh your closet for less. Expect J.Crew Factory to take an extra 50% off plus 15% or 20% off select items, Macy's to sell suits and separates for between 50% and 75% off, and Nike to knock up to 44% off. Other notable sales from last May include the following:
50% to 70% off at Gap Factory
Up to 80% off at 32 Degrees
"Buy more, save more" offers at American Eagle
Up to 75% off at Levi's
Extra 25% off clearance at Nordstrom Rack
Up to 50% off at Crocs
Up to 66% off plus an extra 60% off swimwear at Lands' End
Up to 75% off at J.Crew
7. Seasonal Produce
May's warmer temperatures mean you'll have new seasonal produce to incorporate into your spring and summer dishes. Look for fresh fruits like apricots, cherries, mangoes, pineapples, and strawberries to be sweet options this month. If you want the best fresh veggies, focus on artichokes, asparagus, lettuce, okra, radishes, rhubarb, spring peas, Swiss chard, and zucchini.
Watch for May sales on clothes and shoes from Nordstrom Rack, 32 Degrees, Crocs, and many other retailers.
Interested in shopping local? Check out the Seasonal Food Guide website. It gives you the option to choose your state, month, and the kind of produce you're looking for, and it'll show you what's in season near you.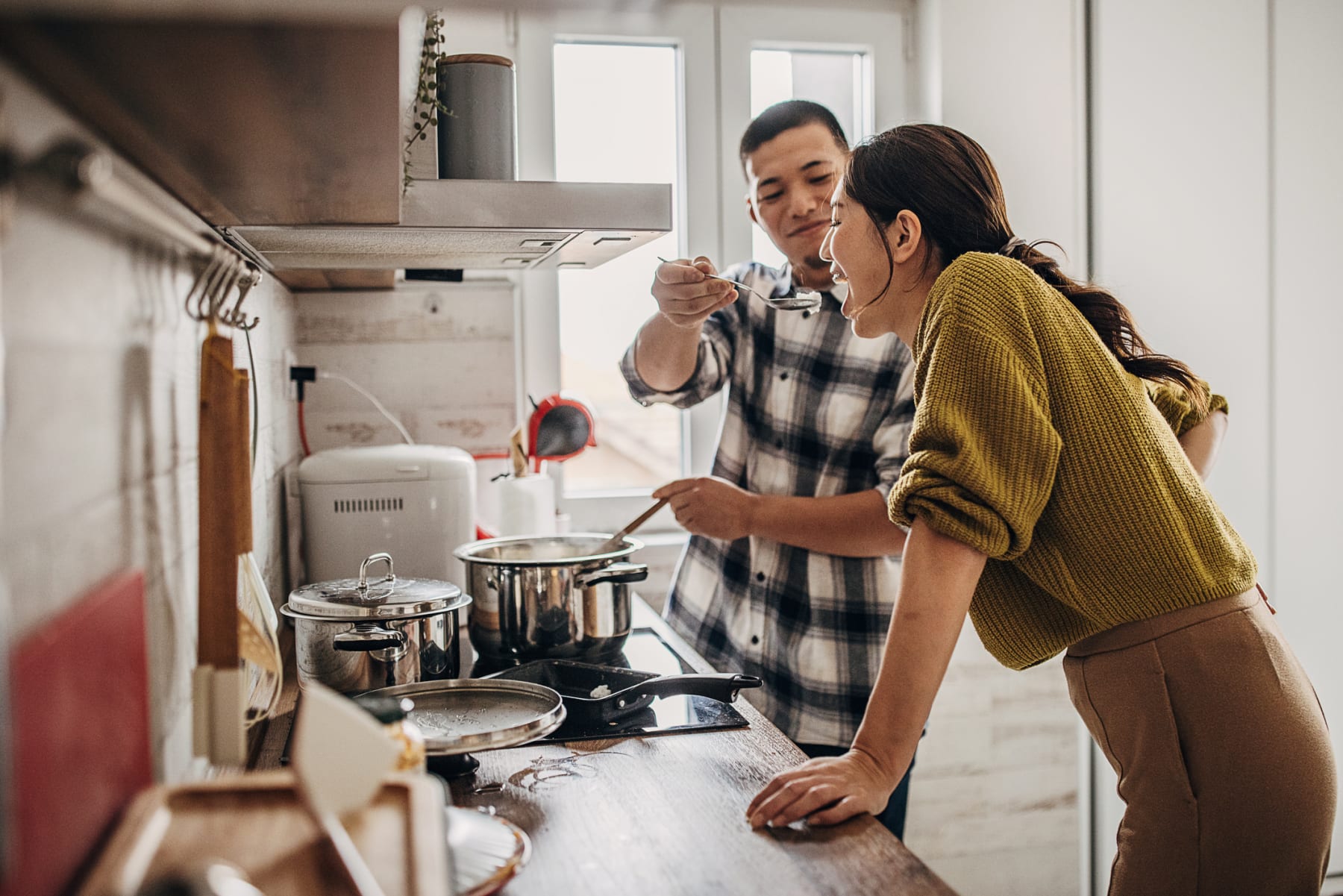 5 Items to Consider Buying in May
1. Air Conditioners
While we suggested watching for air conditioner deals in April, if you haven't found one you like yet, you may want to step up the search in May. Air conditioners can jump in price during the summer months because they're in higher demand, so this month might be the best chance to find a good deal before the temperatures really begin to rise.
Last year, we saw prices as low as $146 for window air conditioners. Granted, these were 5,000-BTU units and could cool a 150-square-foot room, but for those just needing to cool a small space, it was a noteworthy offer. We did see deals on larger units, too. For example, Amazon had a 12,000-BTU window-mounted unit for $318. And if you don't mind refurbs, watch for Woot to host another sale on cooling devices. Last year, it offered refurbished dehumidifiers and air conditioners to help people stay cool without breaking the bank.
2. Cookware
May brings big celebration occasions, including Mother's Day and graduation. But it also kicks off the summer wedding season, and summer and early fall still reign supreme as the most popular times to get married, according to The Knot. Cookware is one of those items that makes it onto wedding registries as well as gift lists for new graduates; it can even be good for Mom if she enjoys cooking.
Whatever the reason, if need to buy new cookware, know May is a good time to shop. Watch for sales from stores like Crate & Barrel. It could take up to 34% off select Le Creuset pieces, or you could get up to 54% off Cuisinart cookware and cast-iron items at Woot. May should boast some excellent individual deals, as well. For example, last May we saw a 3-pack of KitchenAid mixing bowls for $12, an 8" induction frying pan for $29, and an 11-piece ceramic cookware set for just $60.
3. Home Goods
White sales in January are one of the best times to purchase home goods like bedding and bath items. But it turns out May is a decent time to do so, as well. Maybe it has to do with the changing weather, and people needing to swap winter bedding for blankets and sheets that are cooler to sleep under as temperatures climb.
Look for BOGO gift card deals to make an appearance in May for Mother's Day and graduation celebrations.
Look for items like plush throws to be as little as $14 in May, while prices for "bed in a bag" sets could go as low as $30. It may also be a good time to look for new pillows. Last year, we saw a 2-pack of gel pillows for $34.
If you're looking for other home items, keep an eye out for hanging closet organizers costing $8, all-purpose 10" squeegees for $9, robe hooks for $10, and slow-close toilet seats for $11. Watch for bath sheets to be as little as $11, too, while 8-piece towel sets could go for around $18. Even a 4-pack of beach towels may cost just $34.
4. Jewelry
The big chance to find jewelry deals in May is going to come after Mother's Day, and maybe even around Memorial Day. But if you want something shiny to wear, it's worth looking at these sales. For example, Szul's Mother's Day discounts ran until the end of May last year. So even if a $20 price tag for various pieces doesn't entice you during the first part of the month, you might see better deals at the end of of May. In fact, Szul knocked up to 90% off for the Memorial Day holiday, so it was an excellent time to shop for new baubles for oneself or others.
5. Gift Cards
The absolute best time of year to shop for gift cards is around Black Friday and through December. That's when restaurants typically offer promotions where guests can buy one gift card and receive a bonus card. However, we tend to see at least a few of these offers in May for Mother's Day and graduation celebrations, too.
SEE ALSO: The Best Gift Card Deals in 2023
For example, Cinnabon is offering a special through June 18. You can buy $25 in gift cards and receive a $5 reward card, but you'll need to be a rewards member to receive the coupon for this offer. Watch for more restaurants to offer these kinds of deals, too. Follow your favorites on social media and sign up for emails, as those are good ways to find out about these promotions.
And 4 Things Not to Buy in May
| Item | When to Buy | Why? |
| --- | --- | --- |
| Athletic Apparel | June | There's a huge demand for athletic apparel in January, but a resurgence in June means plenty of retailers offer savings for those feeling motivated to get outside when the weather warms up. |
| Lingerie | June | Victoria's Secret has its summer semi-annual sale in June. Competitors like Frederick's of Hollywood tend to offer great discounts, too. |
| Perennial Plants | August or September | Since these can be planted during the spring or fall, it's better to shop when summer winds down and nurseries are trying to clear out their inventory for the year. |
| Grills | September or October | May is the start of grilling season for many, but grill prices likely won't come down until demand slows, which should be in early fall. |
Ready to shop? Check out the best deals available now, and follow us on Facebook for more helpful saving info.
---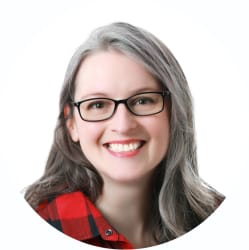 Senior Staff Writer/Consumer Analyst
Julie's work has been featured on CNBC, GoBankingRates, Kiplinger, Marketwatch, Money, The New York Times, Real Simple, US News, WaPo, WSJ, Yahoo!, and more. She's extolled the virtues of DealNews in interviews with Cheddar TV, GMA, various podcasts, and affiliates across the United States, plus one in Canada.
DealNews may be compensated by companies mentioned in this article. Please note that, although prices sometimes fluctuate or expire unexpectedly, all products and deals mentioned in this feature were available at the lowest total price we could find at the time of publication (unless otherwise specified).