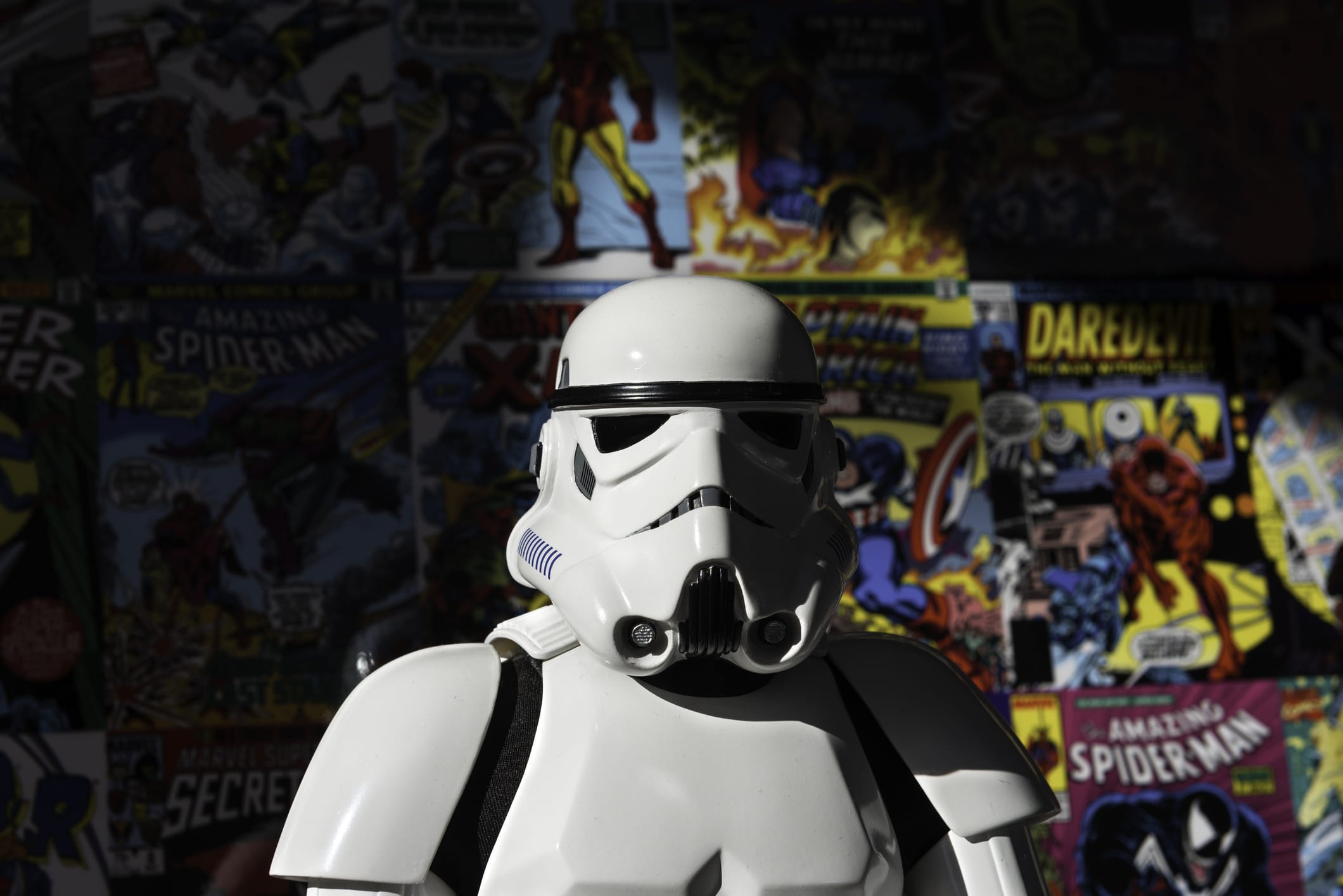 UPDATE: We encourage everyone to follow their federal, state, and local laws at all times, including those now requiring sheltering in place.
May unofficially kicks off summer for many people, and it comes with a host of holidays. From Star Wars Day to Mother's Day to Memorial Day, almost every week has an event and associated deals.
However, if you're hoping to score serious savings on summer items, don't get too excited; we don't expect to see a lot of deals on those kinds of products just yet. Instead, check out our May buying guide to learn what you should be shopping for this month.
5 Things to Buy in May
Star Wars Items
Star Wars Day is May 4 — as in "May the Fourth Be With You" — and companies often celebrate by offering deals on different kinds of merchandise. Last year, Woot cut 40% off Star Wars T-shirts for one day only.
Keep an eye out for LEGO deals, too, as we might see some of the smaller sets on sale in May. Just don't expect massive discounts on huge sets like the 7,541-piece Millennium Falcon kit. Still, retailers like eBay, Walmart, and Target might have a special deal if you're looking for where to buy LEGOs.
Mother's Day Gifts That Aren't Flowers
If you wait until the last minute to drum up ideas for Mother's Day gifts, your best bet is to think outside the box. Traditional gifts like flowers and jewelry will likely jump in price right before Mother's Day, which is May 10 this year.
Want to score a nice experience to treat your mom? Then be sure to watch for deals from Groupon early in the month. Last year, we saw the site take 20% to 25% off local beauty treatments like massages and facials, as well as dining and other nearby activities. Groupon offers are often valid for several months, so if Mom can't use the gift right now due to the coronavirus outbreak, she should be able to do so later in the year.
SEE ALSO: What to Expect From Mother's Day Sales in 2020
Is your mom an avid reader? Consider gifting an Audible subscription or audiobook; last year it had a sale for Mother's Day where it took 50% to 70% off. If your mom likes to DIY, you could give her an item from her favorite home improvement store. Last year, Home Depot offered up to 30% off during its Mother's Day sale; it also had themed gift baskets with snacks and chocolates for 10% off. In both cases, orders of $45 netted free shipping, so you could easily order online and have your gift shipped directly to Mom.
Appliances and Kitchen Gadgets
Long holiday weekends are almost always a great time for deals on pricey items like large appliances. Last May, for instance, around 22% of all the Memorial Day sales we saw revolved around home stores.
Watch for Home Depot's popular sale, which could start 10 days before Memorial Day; the holiday is on May 25 this year. Historically, the home improvement retailer has taken as much as 64% off select kitchen items, but last year it only discounted products by up to 40%. However, it included large appliances, so it still offered serious savings. Lowe's and Best Buy also knocked up to 40% off during their Memorial Day sales.
Home Depot could take up to 40% off large appliances and up to 64% off kitchen items during its Memorial Day sale.
We expect chest freezers to drop to $159 or less this year, while discounts on high-end washer/dryer pairs could put them far below their typical $1,000-plus price tag. Need a portable air conditioner to combat the upcoming summer heat? We expect to see those fall around $220.
Mattresses
May is a great time to buy a mattress, thanks to Memorial Day sales and other sales from various stores. In previous years, we've seen mattress deals at stores like Walmart, Sam's Club, and Amazon. In 2019, Walmart offered 10" memory foam mattresses from $118, while BuyDig took up to 70% off select BeautySleep mattresses.
Last May, we saw twin mattresses for as little as $91, full-size ones from $160, and queen 10" latex foam beds for $368. We also saw brand-name, king-size 12" mattresses for $530 at Kohl's. Those were also bundled with $105 in Kohl's Cash, making the deal even better.
Gas... Maybe
Gas tends to jump in price in May, with families everywhere preparing to take trips for the long holiday weekend. However, the COVID-19 pandemic has resulted in many stay-at-home and shelter-in-place orders. While states are making plans to end those, not everyone is ready to leave home yet. Even if you aren't willing to risk a trip to the beach, you can still opt to take a scenic drive and observe social distancing guidelines.
SEE ALSO: How Much Does an Electric Car Battery Cost?
The national average gas price at the time of publication was $1.77 per gallon — about $1.10 less than the year-ago average. The price could hold steady, or it could increase significantly by the time Memorial Day rolls around. We recommend keeping an eye out and remaining flexible with your plans, so you can opt for a last-minute scenic drive if you want some fresh air.
And 4 Things to Skip
Don't buy the following items just yet. You'll probably snag better deals if you wait until June or later.
| Item | When to Buy | Why? |
| --- | --- | --- |
| Grills | In September and October | Expect modest discounts on grills for Memorial Day, but much better savings will likely come in September and October. |
| Perennial plants | In August and September | These plants can be planted in spring or fall, so nurseries try to clean out stock at the end of the summer — look for 2-for-1 deals. |
| Athletic apparel | In June | Activewear tends to go on sale in June, when people are gearing up to spend summer outdoors. Watch for prices to drop as low as $5, and for Lululemon to offer discounts in its We Made Too Much sale sections. |
| Lingerie | In June | The Victoria's Secret Semi-Annual Sale will likely be in June and offer deals on a variety of items, including bras, underwear, lingerie, pajamas, and beauty products. |
Readers, what are you shopping for in May? Let us know in the comments below.
---