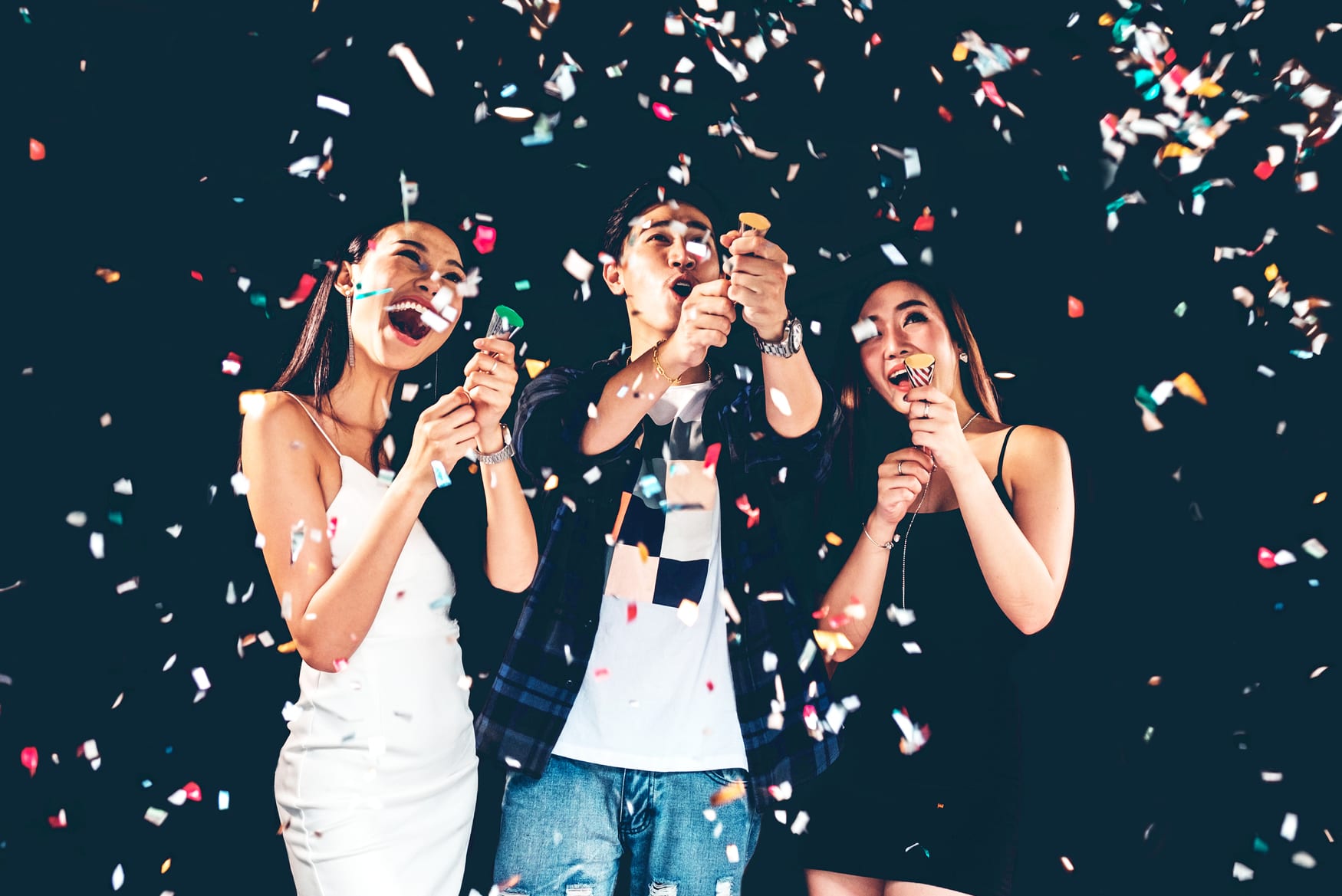 Plenty of stores will ring in the new year with great January sales. But if you're wondering what to buy in January, you should know that not everything will be a bargain this month, so you'll want to shop smart to get the best prices. We go over the things you should buy — and shouldn't buy — during the first month of the year.
The 5 Best Things to Buy in January
Gym Memberships and Fitness Equipment
January 'tis the season for New Year's resolutions, and a lot of us tend to decide it's time to improve our health. Ever helpful, retailers encourage our new commitment with plenty of sales — you can expect January to have about five times as many exercise equipment deals as December.
Look for up to 50% off on fitness equipment, from big buys like treadmills and elliptical machines to basics like weights and exercise mats. Expect sales from any store with fitness equipment, but last year we saw the most deals at Dick's Sporting Goods and Walmart.
Expect stores like Dick's Sporting Goods and Walmart to offer big discounts on fitness equipment.
If you'd rather not work out at home, watch for gym membership deals this time of year. Discounts will vary depending on the gym, but you can expect anything from waived membership fees to reduced rates. But be careful if your New Year's enthusiasm drives you to sign up: some gyms require long-term contracts. Be sure to read the fine print, and don't lock yourself in to paying for a year if you aren't sure you'll show up next month.
Bedding
Though we saw a number of sales on bedding in the last months of the year, the best sales may come in January. Count on the year's annual white sales slashing prices on sheets, blankets, pillows, towels, and other soft home goods by up to 80%.
SEE ALSO: How to Save on Bedding and Towels Online
Look for big sales at major department stores, like JCPenney, Kohl's, and Macy's, as well as at Nordstrom Rack and megaretailer Amazon (if you're okay buying sheets sight unseen). If you're wanting the most basic basics, last year IKEA offered pillows for $2 each, throws for $2.50 each, and comforters for $8 each.
Winter Clothes and Styles
If you just look at the raw number of sales, you'll see that January is one of the best months of the year to buy clothes. But it's not the best time to pick up everything: when the new year comes around, retailers are starting to clear out winter stock to make room for spring styles. That means you can get a lot of great deals on winter gear, with discounts of up to 70% from stores like Columbia, L.L.Bean, Lands' End, and Timberland.
However, you can find a lot more than winter coats on sale. Almost all big retailers will be running winter clearances on clothing and accessories. You can pick up anything from men's suits for $89 to Kate Spade handbags at up to 60% off. If you're hoping to buy items that are dressier than a cozy Columbia pullover, look for sales from Neiman Marcus, Tory Burch, Kate Spade, Men's Wearhouse, and Jos. A. Bank. Though these clothes will likely be last season's styles, they'll be perfectly serviceable for the new year.
No matter what apparel you're looking for, be aware that quantities are likely to be limited — and when items are gone, they're probably gone. Some clearance items may also be final sale, so if you aren't sure about style or fit, pay attention to see whether you can return them.
Spring Travel
Getting great deals on travel is usually more about when you're traveling than when you're buying, and January is a slow season for the travel industry. But if you're looking to take a postholiday vacation, those deals can be hard to find — while you'll often come across a few last-minute deals on cruises, your selection will be scarce. In short, if you're set on a January vacation, it's best to start planning a few months in advance.
However, if you're daydreaming about a trip this spring, January sees a lot of solid sales on travel a little down the line. Typically, you'll see airfare drop as low as $20 1-way for domestic flights, $60 1-way for international flights, $150 1-way for Hawaii flights, and $250 1-way for Asian flights. Note that travel dates for the lowest fares will be limited: most of these sales cover dates throughout the spring, though some stretch into the fall. Check the fine print to find the best fares.
Look for cruises that are around 30% off, plus sales on spring flights to places like Europe and Asia.
Cruises are also a good buy, with deals in the 30% off range and free amenities like onboard credits or drink packages. Sail dates vary, and — as we mentioned earlier — you can probably find one or two deals on last-minute cruises if you need a vacation right now. Most deals cover sailings later in the spring, with the occasional offering later in the year. If you want to book a cruise, start shopping soon, because most sales finish up by the end of the month.
If you're looking for entertainment options, there are a couple of not-to-be-missed January sales, which can be great buys if you're a local or already have travel plans. In New York City, Broadway Week runs from January 21 to February 9, offering 2-for-1 tickets on great entertainment.
More interested in the outdoors? On January 20, the National Park Service will offer free admission (for parks that charge admission) in honor of Martin Luther King Jr. Day.
Holiday Decor
After Christmas sales are the perfect time to stock up for the 2020 holidays. If you plan ahead, you'll be able to snap up everything you need for next season's festivities at up to 80% off.
SEE ALSO: Time Is Running Out to Return Gifts
While holiday decor items tend to go on sale immediately on December 26, the sales should continue until they're gone. In January you'll find a whole array of items at Hallmark, Home Depot, Lowe's, and Macy's that are anywhere from 50% to 80% off. Act fast, because the longer you wait, the slimmer the selection will be.
Don't Buy These Things in January
If you're in the market for any of these items, hold off for now, because prices will be better later in 2020.
| Item | Don't Buy | Buy | Why? |
| --- | --- | --- | --- |
| Toys | In January | In November and December | The bulk of toy sales happen before the Christmas holiday, in November and December. Last January had about half as many toy sales as the preceding two months, and a lower percentage of sales that were good enough to be Staff Picks. |
| Smartphones | In January | From September to November | Whether you're buying an iPhone or Android, new models tend to be released in the fall — iPhones come out like clockwork every September — and the majority of sales follow. |
| Laptops | In January | In November | January typically has the fewest laptop sales of the year. If you want to save (and snap up slightly newer models), wait until late summer for back-to-school sales or November for Black Friday sales. |
| Video Game Consoles | In January | In November and December | Like toys, game console sales sputter out in January and stay sparse until Black Friday. In 2020, both Sony and Microsoft are releasing new consoles around December, so we're likely to see even more sales on last-generation consoles at the very end of the year. |
Readers, what are your must-buys for January? Let us know in the comments below!
---