The 6 Best Things to Buy in January (Plus 3 Things to Wait On)
Shop for fitness gear, bedding, and winter clothing during the first month of the year.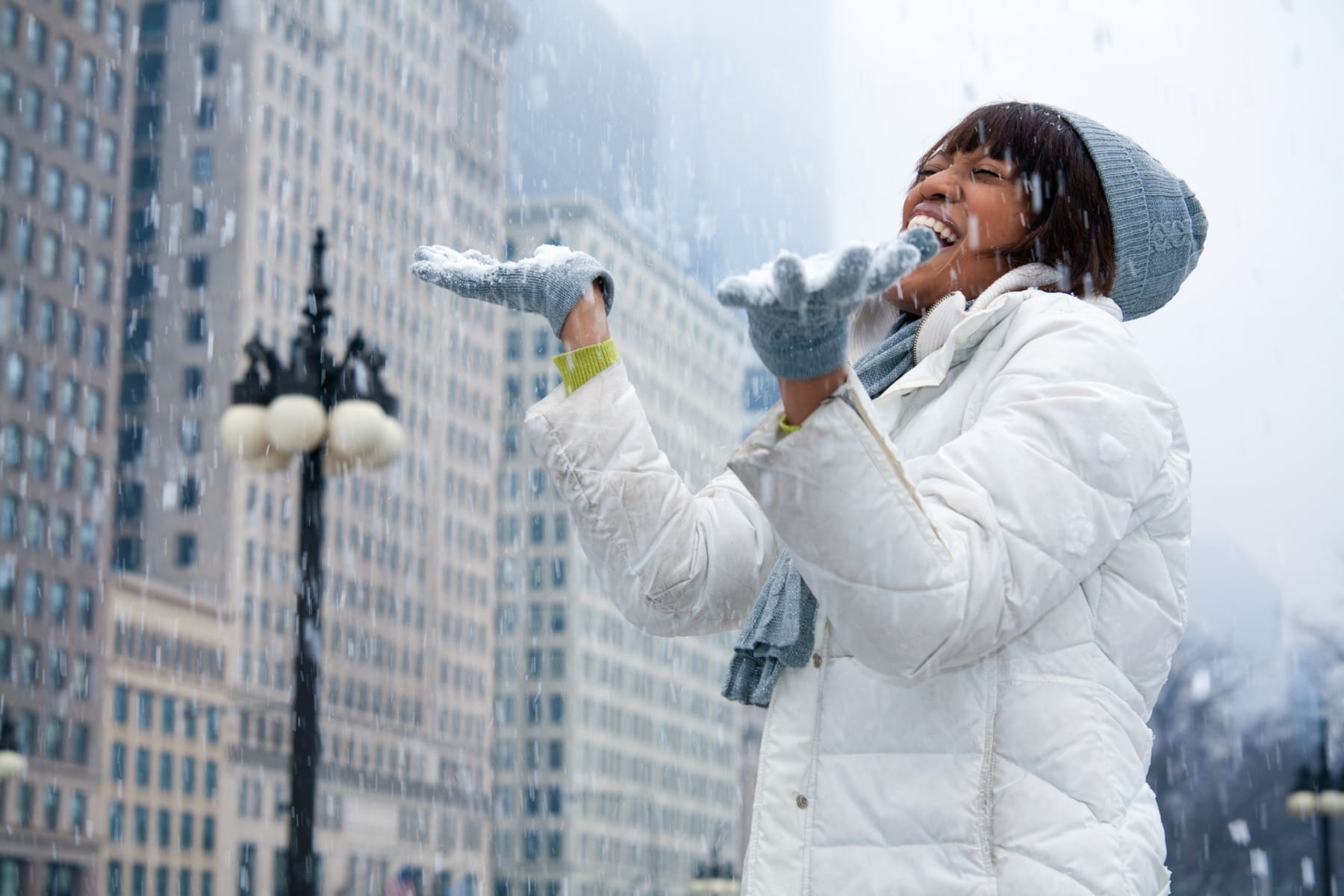 With a plethora of items slated to be more expensive in the new year, it might come as a surprise to learn that good deals are still available. But it's true! From holiday decor to winter clothing, plenty of products are worth shopping in January if you're looking for a good bargain.
Check out our guide below for what to buy in January, as well as what will be better to get later in the year.
The 6 Best Things to Buy in January
Our infographic shows five of the top items to buy in January. Below that, you can read more about the deals and discounts to expect during the month.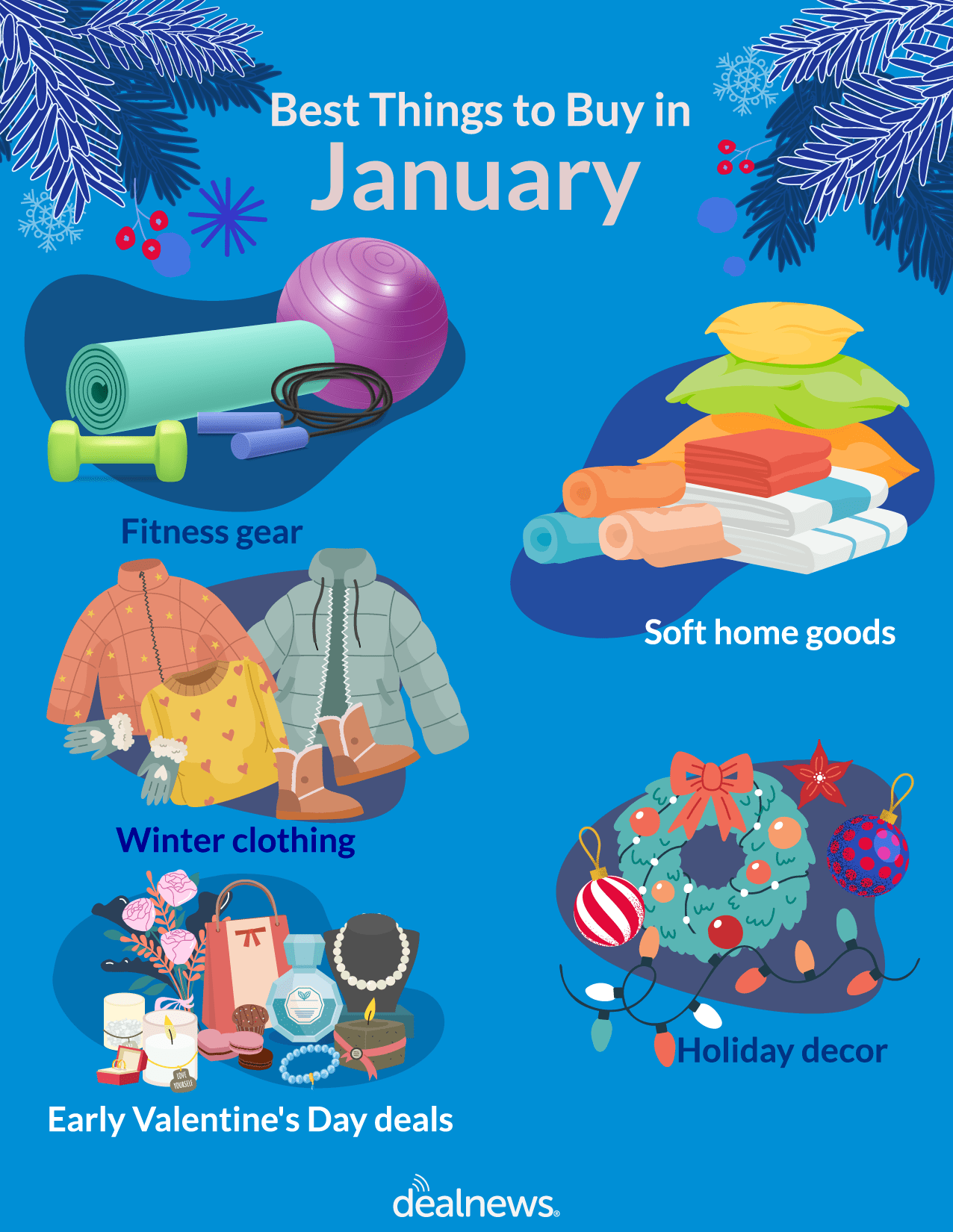 Holiday Decor (Maybe)
If you see any lingering holiday decor on shelves this month, by all means snap it up! Discounts tend to be pretty deep by January, but the selection is often super limited. Basically, if you find something you want, grab it while you can!
In 2021, we saw a 100-LED strand of icicle lights for only $7, an artificial 6' Christmas tree for $23, and a climbing Santa floor decoration for $34. That last item measured 40" high and earned our Staff Pick designation — what we use to denote the "best of the best" deals.
Note that due to ongoing supply chain issues, less holiday decor may be hanging around than during a normal year. Watch for any post-holiday sales to knock at least 50% off, and be sure to shop early so you don't miss out.
Fitness Gear
Plenty of Americans make resolutions related to fitness every year. In fact, an Economist/YouGov survey asked what kinds of resolutions people would be making for 2022, and they found that 23% of people setting resolutions said they wanted to live healthier, while 20% resolved to lose weight. This is roughly the same kind of trends we see every year, although the percentages can differ.
Retailers price fitness items to entice shoppers who make New Year's resolutions, and costs go as low as $10 in January.
With so many people focused on exercising more, improving fitness, and losing weight, it's no surprise that fitness gear tends to be big with shoppers in January. Retailers know this, and we expect them to price these items accordingly. Watch for products like electronic counting jump ropes to fall to $13, for ab wheel rollers to go for $15, for 7-pound medicine balls to cost $18, and for 15-pound weighted workout bars to be $25. If you need items to stretch out with, know that we also expect to see foam rollers for $21 and 6-piece yoga block sets for $45.
Plenty of deals for complete exercise packages should show up, as well. For example, last January we saw a 9-piece full body workout kit for $25 that included a fitness mat, resistance loop bands, adjustable jump ropes, and ankle weights. Prefer to work out in a gym instead? Then know that January tends to be the best month to look for cheap gym memberships, too.
Soft Home Goods
White sales are savings events that pop up in January and are the perfect time to shop for soft home goods. While they may traditionally be focused on sheets and other bedding, the truth is they encompass other items, too, like pillows, towels, and even home decor and furniture in some cases. (If you are looking for bedding, specifically, you can check out our guide to the best bedding brands here.)
SEE ALSO: When Are White Sales in 2022?
Watch for deals like cotton towels that are as little as $2 at stores like Macy's; fleece bed blankets that cost $5 at Target; 4-piece king-size, microfiber sheet sets that hover around $9 at Home Depot; and 2-packs of pillows that cost $15. Keep an eye out for IKEA to offer more Staff Pick-worthy deals, as well. In January 2021, the retailer had a full/queen duvet cover set for only $10.
Remember that stores could have white sales that feature all these home goods categories, too. That includes Target, which could take up to 20% off bedding and bath, plus offer an extra 10% off. Stores like Wayfair could knock up to 70% off bedding, and Belk could offer 60% off sheets.
Winter Clothing
Winter is in full swing in January, and ordinarily, we advise waiting until the end of the season to buy appropriate clothing in order to find a good deal. But this month should have several discounts on in-season apparel. Watch for pullovers to be as little as $10, jackets to start at $15, and peacoats to cost as little as $29. Running vests will likely be part of the January sales, as well, and could go for $25. Rain jackets will be especially good to watch for if you have particularly wet winters, and these could go for as little as $27 at stores like REI.
Looking for sweaters? Expect stores like Kohl's to offer them for as little as $8 each. Last January, this type of deal was so good it earned our Staff Pick badge. And if you need warm accessories to battle the wintry weather, watch for thermal socks to be $4, gloves to be $6, scarves to cost $7, and beanies to go for $10 or less.
TVs (Maybe)
The Super Bowl is on Sunday, February 13, in 2022, but you can keep an eye out for great TV deals in January. If you need a new set, you may find a true bargain; just remember that you can't expect Black Friday–worthy offers this time of year.
Target could take up to 20% off bedding and bath items in January, plus offer an extra 10% off.
In January 2021, Best Buy offered a 65" Westinghouse Roku smart TV for $400, and Costco had a 58" Vizio M-Series set for $400, as well. Both of these deals were good enough to be called Staff Picks. And for shoppers who wanted to go really big, Best Buy also had an 85" Hisense smart TV for $1,000. That was $700 lower than its list price and the cheapest 4K TV we'd seen for that size at the time.
However, January isn't a great time to shop for TVs overall. In 2021, we only saw 28 TV deals for the first month of the year, and just three of those were good enough to be called the best of the best. If you're in need of a new TV, it's good to keep an eye out, but temper your expectations.
Early Valentine's Day Deals
This is another category that's not a given. We'll definitely see early Valentine's Day deals in January; they just may not be worth shopping. In January 2021, we listed 35 deals that were related to Valentine's Day, but none of them were good enough to be Staff Picks.
SEE ALSO: 6 Things That Will Be Cheaper in 2022
If you're worried about shopping for Valentine's Day too late, know that you can expect to find January deals like a Belk fragrance trial sampler for $13 and a range of diamond jewelry for $30 each at Zales. There will also be early flower deals, but don't expect them to be amazing. While 1-800-Flowers offered a Valentine romance bouquet for $45 last January, shipping the flowers cost $14.99. However, the retailer did offer up to 50% off select arrangements and shipping for as little as $4.99, so the potential for savings was there.
Early sales will also provide good opportunities to save. For instance, in January 2021 Perfume.com took anywhere from 25% to 75% off select fragrances, along with an extra 20% off.
3 Things NOT to Buy in January
| Item | Don't Buy In | Buy In | Why? |
| --- | --- | --- | --- |
| Mattresses | January | February | Presidents' Day will likely bring a ton of mattress deals, so if you're in need of a new bed, it's best to wait another month to shop these items. |
| Spring Clothing | January | April or May | Spring clothing may be hitting the shelves this month, but you'll find better deals by waiting until closer to summer to do your apparel shopping. |
| Luggage | January | March | The third month of the year will be a good time to shop for new luggage, as we often see deals as low as $5 or $6. |
Can't wait to shop? Check out the best deals available right now!
---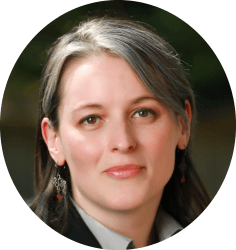 Senior Staff Writer/Spokesperson
Julie's work has been featured on CNBC, GoBankingRates, Kiplinger, Marketwatch, Money, The New York Times, Real Simple, US News, WaPo, WSJ, Yahoo!, and more. She's extolled the virtues of DealNews in interviews with Cheddar TV, GMA, various podcasts, and affiliates across the United States, plus one in Canada.
DealNews may be compensated by companies mentioned in this article. Please note that, although prices sometimes fluctuate or expire unexpectedly, all products and deals mentioned in this feature were available at the lowest total price we could find at the time of publication (unless otherwise specified).