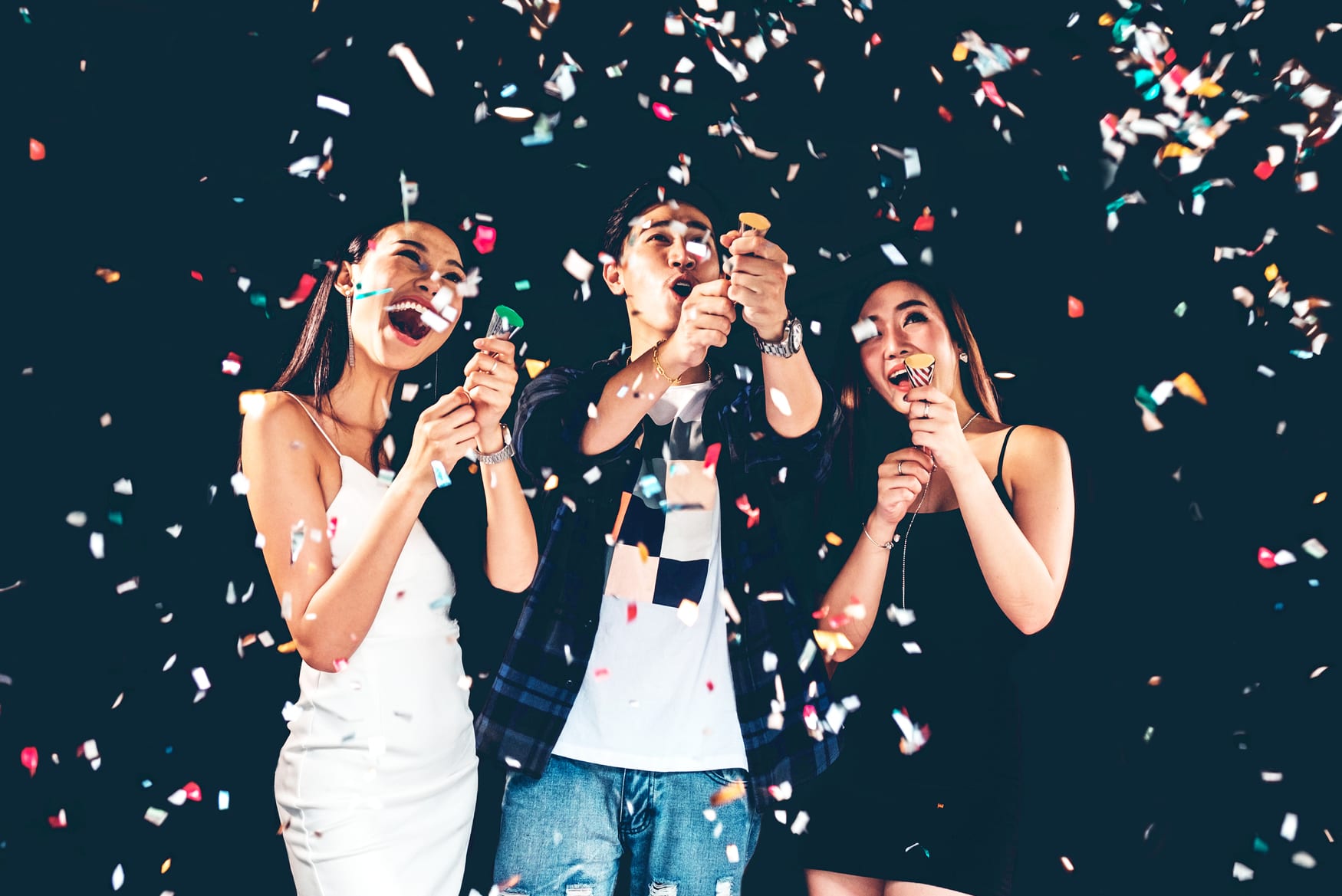 January brings a new start for many people, thanks to New Year's resolutions and a renewed motivation to accomplish their goals. For some, this new start might include revamping their spending habits after a long season of buying gifts for themselves and others.
Black Friday and the winter holidays are already an extended shopping period, but in 2020, Amazon Prime Day also fell much later in the year than usual. A good number of people may be burned out on shopping by now; if you're not, you're in luck.
Plenty of January sales are worth watching for in 2021. And what goes on sale in January, exactly? Keep an eye out for home fitness equipment to finally see deals, as well as winter clothing and bedding. However, it's not all great buys — be sure to check out what to avoid in January, too. And once you're done reading, head to our guide on what to buy every month of the year, so you'll know the items to shop for later in 2021.
The 4 Best Things to Buy in January
Fitness Equipment
New Year's resolutions about getting fit are prevalent, to say the least, so we typically expect home fitness equipment to go on sale in January. While it might be more expensive or harder to find this year, that doesn't mean we won't see any deals. Over December 2019 and January 2020, we saw a similar number of exercise equipment deals that were Staff Picks, meaning we designated them as "best of the best" offers. However, we saw almost 50% more equipment deals overall in January, compared to the month before it.
Expect January sales on exercise equipment to bring discounts of up to 60% off or more.
On the low end, you should be able to find sales taking up to 20% off select products at stores like Amazon and Target. But other retailers will have deeper discounts — up to 60% off or more. Either way, watch for these sales in January to focus on specific items or categories. For instance, in January 2020 Dick's Sporting Goods knocked up to 63% off strength equipment, which included weight benches and dumbbells, among other items.
Bedding
You can find bedding deals any time of year, but outside of Black Friday, January might just be when we see the most. This is due in large part to retailers offering what are known as white sales. These events can feature discounts of up to 70% or 80% off on sheets, blankets, pillows, towels, and other soft home goods. Whether you need to upgrade your own sheets, outfit your guest bedroom, or just stock up on extras, this month is a prime time to snag all the soft home goods you need.
SEE ALSO: What to Buy Every Month of the Year in 2021
Look to stores of all types to offer great deals during these events, including JCPenney, Target, Kohl's, Macy's, and even designer outlets like Nordstrom Rack. And prices will be unbeatably low — think bath towels for as little as $3. Also keep an eye out for these sales to go by other names, like "bedding and bath sales," for instance.
Winter Clothing and Styles
If you've held off on stocking your closet with sweaters, scarves, and gloves so far this winter, you'll be glad to know January is a good time to buy cozy items at lower prices. The month might not have as many clothing deals as December, but that doesn't mean it's lacking. As retailers start to make room for spring apparel, winter selections will be hitting clearance shelves.
Watch for common discounts to be around 60% to 75% at stores like Superdry, 32 Degrees, Kohl's, and Macy's. Stores like Dick's Sporting Goods and Belk, meanwhile, will likely knock up to 75% off, and Jos. A. Bank could have discounts as high as 85% off.
Watch for clothing discounts between 60% and 75% off at stores such as Kohl's and Macy's.
You might think winter clothing on clearance is mostly coats, but it's not. You'll also probably find gloves for as little as $4, thermal socks for $5, cashmere socks for $8, scarves for $10, and beanies for $13. And yes, you can count on finding jackets for around $10 and coats for as little as $15.
January apparel deals aren't all for winter clothing, though. You can also expect to see items like sunglasses for $6, polos for $2, and T-shirts for $3. So even if you aren't in the market for winter styles, it's a good idea to check out the January sales anyway.
Holiday Decor
Scoring deals on seasonal decor thanks to deep discounts is one of the most exciting things about the holidays being over. The best time to begin looking for these items is during After Christmas sales, but some of those sales will carry on into January. Start planning now, and you can expect to save up to 75% on everything from trees and lights to ornaments and seasonal candies.
SEE ALSO: Every Major Store's Holiday Returns Policy for 2020
Watch for stores like Kohl's, Walmart, Hayneedle, and eBay to offer the best deals in January on different kinds of holiday decor. However, there's also a good chance Home Depot and Lowe's will have their own post-holiday sales to celebrate. So be sure to check them for items like lights and outdoor decor such as inflatables.
4 Things NOT to Buy in January
Not everything you'll see in January will be worth shopping. Check out the table below for the items you should avoid this month, and when you should buy them instead.
| Item | Don't Buy | Buy | Why? |
| --- | --- | --- | --- |
| Gym Memberships | In January | In June | January is usually a great time to buy gym memberships, but many gyms are still dealing with closings and occupant limits. Hold off until June, when gyms could have their operations closer to normal. |
| Video Game Consoles | In January | In November | The latest Xbox and PlayStation consoles are too new to expect discounts right now, but by the end of the year, we should see bundles at notable price lows. |
| Smartphones | In January | From September to November | The biggest models are typically released in the fall, so hold off on buying a new iPhone, Pixel, or Samsung smartphone until then. |
| Laptops | In January | In November | Don't expect January to carry any big sales on laptops. If you need a new machine, you're better off waiting for the discounts that come with Back to School sales in late summer or Black Friday events in November. |
Readers, what January deals are you hoping to see? Let us know in the comments below!
---