Save on Halloween costumes, candy, and decor, and keep an eye out for early Black Friday sales.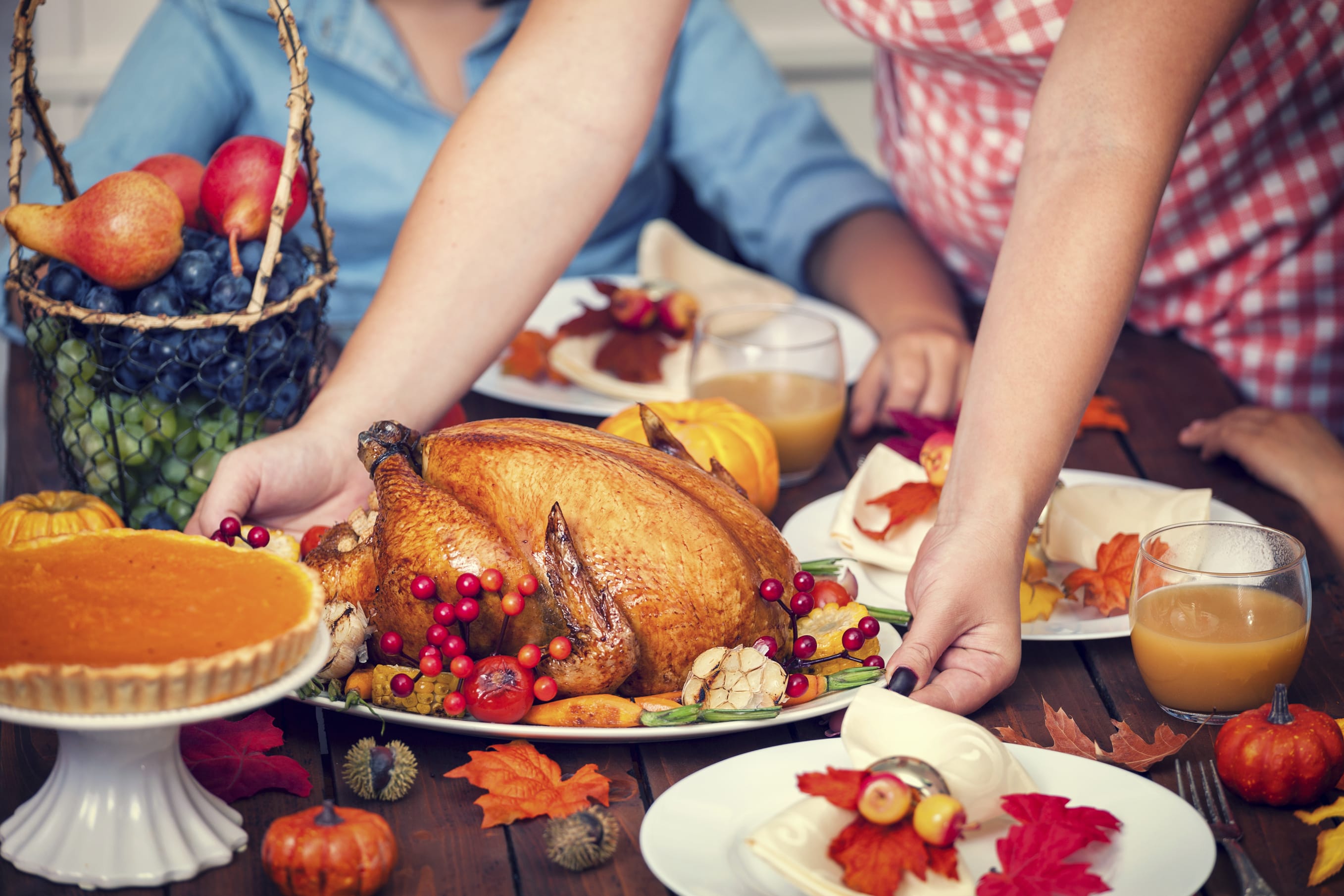 When you think of November deals, epic sales on Thanksgiving, Black Friday, and Cyber Monday probably come to mind. However, these aren't the only days to get discounts. This year more than ever, all of November should carry a plethora of excellent savings.
Read our guide below on what to buy in early November, and be sure to check out our Black Friday 2020 predictions to see what you can expect to save on this year.
The 8 Best Things to Buy in Early November
Halloween Candy
Like with other candy-laden holidays, you can save the most on these sweet treats if you wait until the day after. Immediate discounts of up to 50% off on Halloween candy tend to appear on November 1, but those could climb even higher a few days later.
Just remember the longer you wait, the less of a selection you'll have. Also keep in mind that candies with a general fall theme probably won't be part of the sales. So while November is a good time to stock up on Reese's Pumpkins, for instance, the pumpkin pie–flavored Kit Kat bars may still be regular price.
Halloween Costumes
Like Halloween candy, any costumes that are still hanging around typically see steep price drops on November 1. While some hefty deals start as early as a couple of days before the holiday itself, by November 1 we usually see discounts of up to 80% off at stores like Walmart and Target. Once again, though, it's important to note that the selection diminishes quickly as time goes on.
Halloween Decor
Halloween decorations will definitely drop in price this month, but they're another product category that could sell out quickly. If you want to stock up long before next year's Allhallows Eve, watch for stores to knock up to 50% off — and even up to 75% off, in some cases — early on. Keep in mind that discounts should get better over time, but your selection will also become vastly limited.
If you haven't already, make a plan to shop post-Halloween sales ASAP, as you'll want to jump on the savings as soon as you can. Items could sell out fast, and if you miss out, you'll be stuck waiting until next year — and you'll have to pay full price. Now that's a true horror!
Early Black Friday Sales
The coronavirus pandemic has affected everything this year, from shopping and working to school and travel. It should come as no surprise that it's impacting Black Friday, as well.
Stores like Target and Best Buy have already rolled out some of their Black Friday deals.
Retailers like Walmart and Target are talking about offering Black Friday-worthy deals throughout the whole month of November, or even longer. (In fact, Target and Best Buy have already rolled out some Black Friday deals!) Look for Black Friday offers to arrive well before Black Friday this year, which falls on November 27. But do your price research now — that way, you'll know if the deals are worth shopping whenever you see them.
Back to School Supplies
By now, most schools are well into their first semester, so it might not even cross your mind to look for new supplies. But if you held off when Back to School sales popped up in August, or your kids are just now returning to in-person schooling, you might find the gear your kids want is now significantly reduced in price.
If the price is right, and your child's old backpack or lunch box will suffice a little longer, you could even gift them these practical pieces for the holidays. Then when they start back in January, they'll have shiny new gear to show off.
Veterans Day Sales
Ordinarily, Veterans Day is one of the last real chances to shop big sales before Black Friday deals roll out. However, this year, there's a chance they could happen simultaneously.
We expect a variety of retailers to hold Veterans Day sales in 2020. Last year, one of the most popular ones came from Eddie Bauer, which offered an extra 50% off. Nautica also offered an extra 50% off, plus an additional $10 off during its sale. Both of these promotions earned our Staff Pick designation, meaning they were among the very best deals we saw.
SEE ALSO: The 165 Best Military Discounts in 2020
Keep an eye out for Veterans Day sales at department stores, as well. Last year, Kohl's had doorbusters coupled with free shipping on $50, while Belk and JCPenney both boasted an extra 25% off promotion, and Target gave military members 10% off, along with free 2-day shipping.
Baking Supplies
If you enjoy baking for the holidays, early November is the time to begin watching your local grocery ads closely. You might get lucky enough to find actual bakeware on sale, but even if you don't, this is when stores begin discounting supplies for upcoming holiday dinners. Look for grocery items like flour, sugar, chocolate chips, canned pumpkin, and cranberry sauce to go on sale.
Additionally, some consumers are stocking up on groceries in preparation for a coronavirus surge. If you plan on baking enough cookies to feed your family through the new year and then some, it might be best to start stockpiling chocolate chips now.
Seasonal Fruits and Veggies
You might not be thinking of produce as a good buy in the colder months, but there's plenty to take advantage of. Shop the best of winter veggies in November, including beets, broccoli, Brussels sprouts, cabbage, cauliflower, leeks, mushrooms, parsnips, pumpkins, rutabagas, spinach, sweet potatoes, turnips, and winter squash. And if you're on the hunt for the freshest fruit, look for cranberries, oranges, pears, persimmons, pomegranates, and tangerines.
If you want to see what's in season locally, be sure to check out your state's produce guide.
And 4 Things to Buy Later
November will be filled with amazing deals, especially this year, but that doesn't mean everything you find will be worth grabbing. Below, see what to avoid this month and when to buy it instead.
| Item | Don't Buy | Buy | Why? |
| --- | --- | --- | --- |
| Winter Clothing | In November | In the new year | There might be a few good deals, but you'll see better discounts on a wider variety if you wait to shop until January or later. |
| Gift Cards | In November | In early December | There will be some gift card deals this month, but we expect December to bring far more. It's best to stock up then. |
| Exercise Equipment | In November | In January | Fitness equipment of all types will see excellent deals in January, when everyone is focused on resolutions for the new year. |
| Jewelry | In November | In December | We tend to see more — and better — deals during the month of December, before the gift-giving holidays wrap up. |
Readers, what will you be shopping for in November before Black Friday rolls around? Let us know in the comments below!
---
Senior Staff Writer
Julie joined DealNews in 2015. Her work has been featured on MSN, Business Insider, Lifehacker, The Motley Fool, GoBankingRates, and Moneyish. In her spare time, she enjoys baking sweets, reading thrillers, and listening to an ever-growing list of podcasts.
DealNews may be compensated by companies mentioned in this article. Please note that, although prices sometimes fluctuate or expire unexpectedly, all products and deals mentioned in this feature were available at the lowest total price we could find at the time of publication (unless otherwise specified).