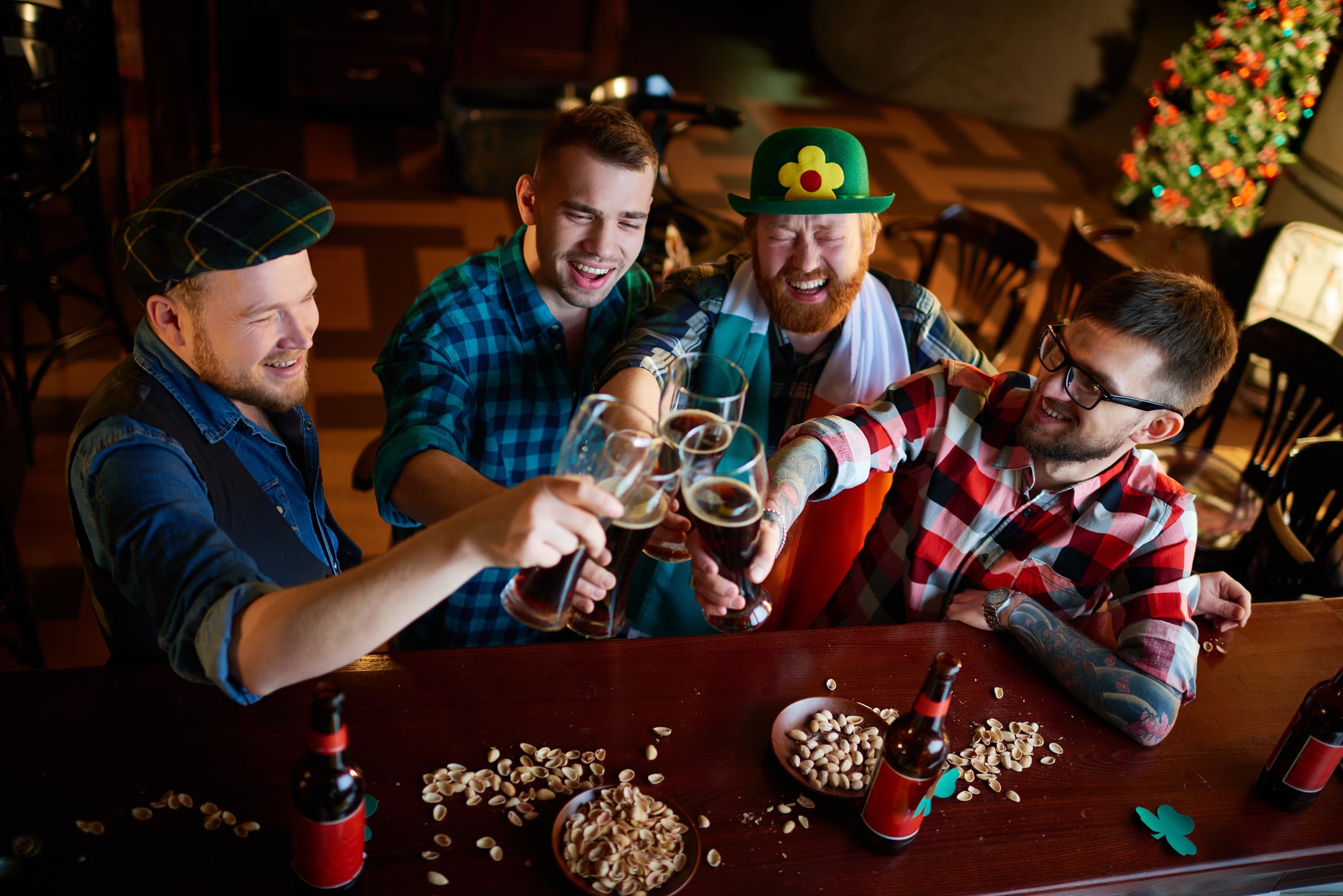 March can be a slow shopping month. That becomes especially apparent when you compare it with February, which boasts both Valentine's Day and Presidents' Day sales. But the deals landscape in March isn't totally barren.
Read on to learn about the best things to buy in March, and the items you should hold off on for now.
What to Buy in March
St. Patrick's Day Sales
St. Patrick's Day sales aren't hugely popular, but since March is a pretty scant month for sales, we expect some retailers to take advantage of the holiday.
Watch for St. Patrick's Day sales at Dell Refurbished, Vudu, and DiscountMags.
Last year we saw a few St. Patrick's Day sales, including one from the Dell Refurbished Store that let you take 40% off any item and offered free shipping. Vudu also got into the spirit and knocked 50% off select downloads for the holiday. And DiscountMags hosted its Lucky 100 Magazine Sale, which featured 1-year subscriptions for as low as $5.
TVs
It might seem surprising, but March can be the best time to buy a TV after Black Friday. Though we tend to see some TV deals around the Super Bowl, March brings even more offers — and better-quality ones to boot. Last March, we saw more than twice the amount of Staff Picks we saw in February. (Staff Picks are deals we consider the "best of the best.")
SEE ALSO: The Ultimate TV Buying Guide
It can even be a good month to buy a non-smart TV — last year, about 12% of the TV deals we listed in March were for these basic sets. If you do want a smart set, though, there should be plenty of those, too. Watch for smaller brand-name sets like an LG 43" to cost around $270. Some deals could get even better, as you can expect stores like Dell to offer bonus gift cards with these purchases. If you want a bigger TV, look to stores like Best Buy and Rakuten to offer 50" sets starting from $300.
Cruises
March wraps up the cruise industry's so-called "wave season." Despite its name, this isn't a time when seas are rougher. Rather, this 3-month season that begins in January is actually when cruise lines experience a huge range of bookings. It's a time when cruisers can expect to find deeply discounted rates or extra amenities, including perks like beverage packages.
Look for trips to warm-weather locales like the Caribbean to go for as little as $235 per person. Keep an eye out for deals on 4-night cruises to places like Cuba or Cozumel, too. Expect 7-night Alaska cruises to start at $1,058 for two people, and journeys from New York to the Bahamas to go for as little as $698 for two.
If you book a deal for a last-minute cruise — or one that's departing in the next few months — know that cruise lines are currently taking enhanced measures due to the coronavirus. Expect everything from pre-boarding medical evaluations to certain passengers being denied boarding. Stay up to date on your cruise line's COVID-19 procedures, which could even include cancellations.
Luggage
Whether you're prepping for a spring break trip or just need to replace your luggage, know that March is a good time to buy. We tend to see more March deals overall than ones in February, April, or May for a variety of bags. Expect prices to start as low as $4 for simple day packs, or you can pay around $88 for a 2-piece hardside spinner set from brands like AmazonBasics.
Expect Samsonite to take up to 50% off luggage during its March sale.
March is also a good time to shop Samsonite; we expect to see a 2-piece set from them for around $120. Keep an eye on Samsonite's website, too, as it'll likely have a sale taking up to 50% off, plus an extra 20% off and free shipping on purchases of $99. And if you're shopping eBay, watch for the site to offer an extra 15% off Samsonite luggage, as well.
Winter Sports Gear
If you're interested in winter sports such as skiing and snowboarding, watch for gear to be discounted in March. The season will be winding down, and sporting goods stores will be looking to clear their shelves to make room for gear for warm-weather hobbies.
We expect Dick's Sporting Goods to knock an extra $20 off select $100 orders, while Backcountry will likely have a winter clearance sale that cuts up to 60% off. Also watch for them to feature discounts on specific brands, like up to 80% off The North Face, and up to 60% off Patagonia.
Seasonal Fruits and Veggies
Buying in-season fruits and vegetables is one of the easiest ways to eat healthy on a budget. In March, look for these veggies: artichokes, broccoli, Brussels sprouts, cauliflower, leeks, lettuce, mushrooms, parsnips, radishes, rutabagas, and turnips. And if you're dreaming of a sunny, warm beach, pineapple will be in season this month, so stock up and enjoy!
SEE ALSO: How to Eat Healthy on a Budget in 2020
If you're interested in seeing what's in season and local, be sure to check the Seasonal Food Guide website. Choose your state and time frame, and you'll see what kinds of fresh produce you should keep an eye out for.
Don't Buy These Things in March
Wait a few months before you shop for these goods.
| Item | Don't Buy | Buy | Why? |
| --- | --- | --- | --- |
| Android phones | In March | In July or November | We tend to see the highest percentages of good Android deals in July and November, so watch for Prime Day and Black Friday deals then. |
| Spring apparel | In March | At the end of the season | Seasonal clothing is almost never on sale when you need it, so hold off until the end of spring to stock up. |
| Gym memberships | In March | In June | The wave of gymgoers should be wrapping up soon, but don't expect to see any membership deals until June. That's when gyms will likely offer perks and discounts. |
| Lingerie | In March | In June | Post-Valentine's Day sales on lingerie don't hang around until March. Besides, we'll see better prices when June rolls around, thanks to the Victoria's Secret Semi-Annual Sale. |
Readers, what will you be shopping for in March? Let us know in the comments below.
---