The 7 Best Things to Buy in March (Plus 10 More With Potential)
Look for food freebies on Pi Day, and take advantage of deep discounts to stock up on all kinds of winter items.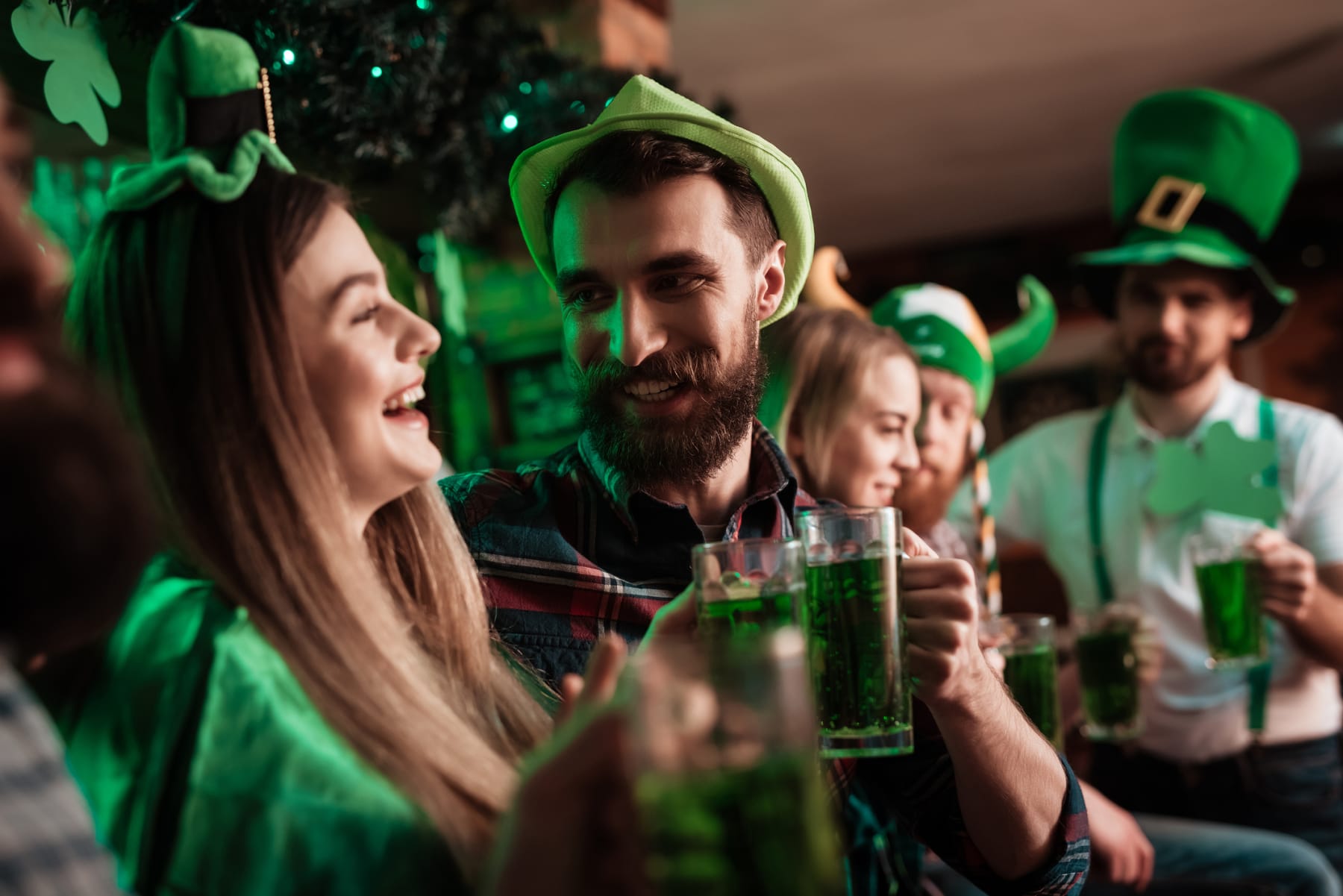 March may not seem like a good month for finding deals, but you may be able to score great savings on several items this month. From food freebies on Pi Day to sale items for St. Patrick's Day, there are plenty of products to add to your cart this time of year.
Check out what to buy in March, as well as the items to keep an eye on in case good deals arise. We also tell you what to avoid until later in the year.
Top Offers to Shop in March
DirecTV: New customers can sign up for a 2-year contract and receive up to $500 in rewards cards when signing up online. Additionally, new DirecTV Stream customers can get $30 off the first three months when you sign up here. Alternatively, new customers can save $120 over the course of a year when you shop packages and buy a DirecTV Stream device.
GNC: Shop the Live Well Sale and buy one, get a second item for 50% off almost all products sitewide. Save online and in-store through March 29 with this event.
Lenny & Larry's: Save 20% off The Boss! Immunity Bar Chocolate Mint Brownie and The Complete Cookie Choc-o-Mint. Use code MINTY20 during checkout to redeem this offer, which is valid through March 19.
Smashburger: Celebrate March Madness with a BOGO offer made for wing-lovers! Buy one order of wings at regular price and get a second order for free. Each order comes with six wings and you can opt for any flavor you want for each one. This offer is available on select dates only:
March 16-19
March 23-26
April 1-3
Redeem this offer via code MADWINGS online, in the app, and in-stores.
The 7 Best Things to Buy in March
Our infographic shows five of the top things to buy in March. Below it, you can get the lowdown on the March sales and deals to watch for.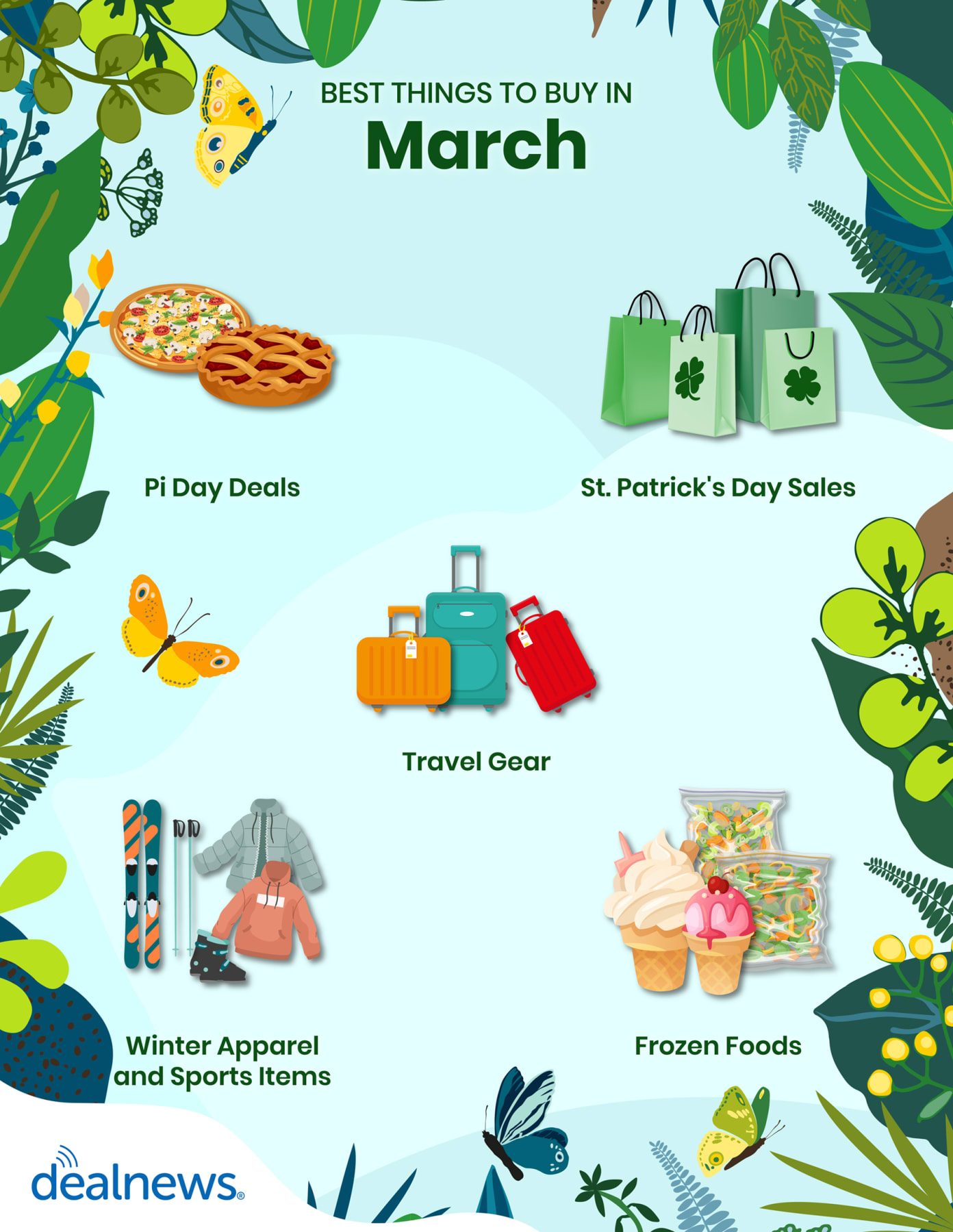 Pi Day Deals
March 14 is Pi Day (because 3/14). Consequently, we tend to see restaurants offer deals for $3.14, as well as discounts and freebies with themed coupon codes. We usually see a fair amount of pizza promotions, but if there's a pie restaurant in your area, you may see them offering specials, too.
Your best bet is to start following your favorite restaurants and retailers now via their social media accounts and/or email lists, so that if they mention a Pi Day promotion, you'll be able to take advantage of it. Watch grocery circulars, too. Sometimes they may offer a deal like mini pies for $3.14 to celebrate.
St. Patrick's Day Sales
St. Patrick's Day isn't known for being a big sale holiday. But because it falls during a time of "deal drought," some retailers participate to encourage shoppers. Just don't expect a flood of exciting St. Patrick's Day sales.

March is an excellent time to pick up discounted luggage and travel accessories for your next trip.

Last year we saw eight promotions for the holiday, with the most popular ones being the following:

Additionally, we saw events offering up to $450 off at Saatva, 60% off at Boutique Rugs, 25% off select Youly products at Petco, and 17% off storewide at Lakeside Collection.
Travel Gear
If travel is on your radar, know that March is an excellent month to pick up various kinds of gear for your next trip. It's a particularly good time to shop for luggage deals. You'll likely see drawstring backpacks for as little as $6 or even larger drawstring bags for $7-$9. Want a more traditional backpack? There's a good chance we could see those drop to around $11 again this March.
SEE ALSO: What to Expect From Wave Season 2023
It's also a good time to shop more traditional luggage. For example, look for Jeep-branded spinner luggage to be on sale at Macy's and start at $100. And check for sales on rugged gear at Sierra, which knocked up to 70% off a variety of products in March 2022, including luggage and travel accessories.
Speaking of accessories, watch for those to get discounts, as well. Last year we saw waterproof dry bags from Sperry for free with any Sperry Sport purchase, a 2-pack passport holder with vaccination card slot for $12, and Lewis N. Clark accessories priced from $8 at Amazon.
Winter Sports Items
Since winter winds down in March, it's actually the perfect time to shop for cold-weather-sports items. While you might find individual deals worth checking out, your best bet for scoring notable savings is going to be via store sales. For instance, last March we saw up to 41% off select sports and outdoor equipment at Amazon, while REI took up to 90% off camping and hiking gear. Check out Steep & Cheap, too. Last year they took up to 80% off plus an extra 20% off snow apparel, boards, skis, and other winter items.
Winter Apparel
Along with winter sports gear, cold-weather apparel will also be discounted as retailers make room for new spring items. If you need a new coat, March may be the best time to pick one out. During this month last year, we listed more than 100 deals on coats alone, and 38% of the deals we saw were good enough to earn our Staff Pick badge.
Look for March deals like the following:
Vests from $7
Fleece from $8
Jackets from $10
Puffer jackets from $14
Parkas from $27
Overcoats from $50
Watch for sales, too. Macy's could knock 40% off brands like Hugo Boss and 40%-50% off coats in general. Plus, Macy's often adds on extra savings, so expect to save an extra 30% off by shopping at the right time. Additionally, watch for Lands' End to take 60% off select winter coats and jackets.
Frozen Foods
March is National Frozen Food Month, so it's a good time to check grocery stores for sales and stock up on your favorites. Frozen convenience foods may be some of the best items to shop in March. But the month is also an excellent opportunity to save on frozen fruit blends for smoothies, frozen vegetables, and even frozen bread items. Of course ice cream will likely see great March savings, too, so it's a perfect time to indulge. Look for "buy more, save more" promotions and "buy one, get one free" deals all month long.
SEE ALSO: 5 Helpful Ways to Combat Grocery Store Food Shortages
Seasonal Produce
Spring isn't in full swing for most of March, but you still have plenty of fresh produce options to satisfy fruit-and-veggie cravings. Expect artichokes, broccoli, Brussels sprouts, cauliflower, leeks, lettuce, mushrooms, parsnips, radishes, rutabagas, and turnips to be in season. And pineapples should be at their peak!
If you want to shop locally, check the Seasonal Food Guide website. You can select your state, the month, and even a single type of produce to see what's in season in your area.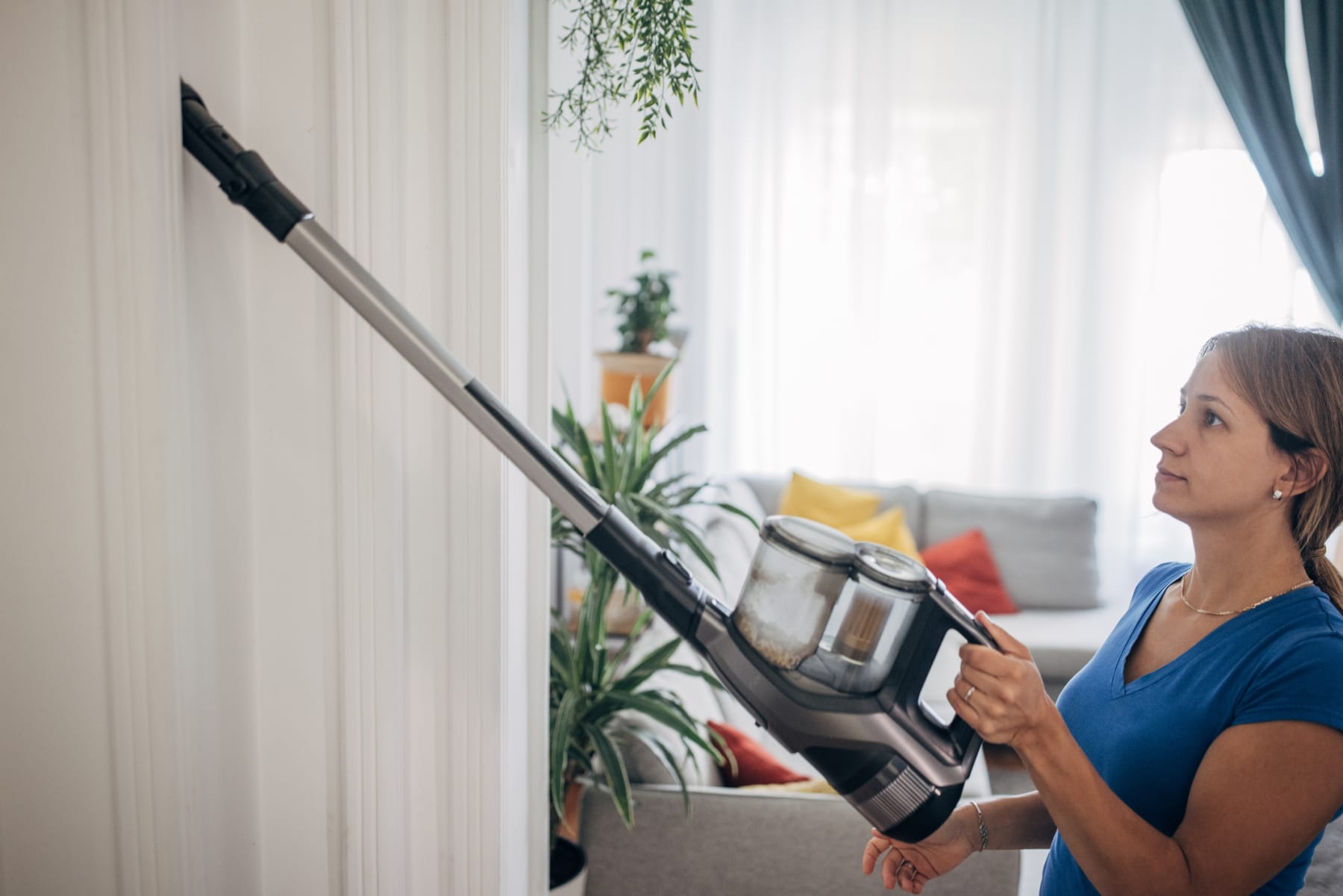 10 Things to Consider Buying in March
Some categories have the potential to boast excellent deals in March, but they aren't a guarantee. We've laid out the top ones below and included trends we saw in March 2022. That way, you can get an idea of what could pop up again this year.
Vacuum Cleaners
With many people getting ready for spring cleaning, March is a good time to look for products that can help you declutter and freshen up your home. That means it could be a good month to pick up a new vacuum, especially if you want a great deal on a Dyson. Last year we saw select models as low as $229, although that under-$230 vacuum was a refurbished cordless unit. You may have even better luck by watching eBay, though. In March 2022, Dyson models on the site saw discounts of up to 66% off in one sale, while another promotion offered up to 56% off.
Watch for March deals on vacuums at eBay, Home Depot, and Hoover.
Watch for other March sales at Home Depot, which could take up to $400 off select products. A Hoover flash sale, meanwhile, could knock 20% off, and vacuums at Bed Bath & Beyond could see discounts of up to $250 off.
TVs
While Black Friday still offers the best TV deals for the most part, that doesn't mean the rest of the year is devoid of them. We likely won't see a ton of TV discounts in March — last March we listed fewer than 50 deals, and only around 17% were Staff Pick-worthy. That said, some of the notable offers we saw last year included a Samsung 7 Series 55" TV for $398, a Hisense 65" set bundled with a $100 gift card for $548, and a Samsung 65" set for $551. We even saw an LG 70" set for around $750 — that tied our Black Friday mention and was a strong deal for a name-brand big-screen TV.
Air Conditioners
The air conditioner category is a toss-up for March. On the one hand, temps should still be cool in many parts of the U.S., which means there won't be a ton of demand yet. But because of the lower demand, there might not be a big selection to shop during the month. Last year we only saw one air conditioner deal in March. Granted, it was a Staff Pick offer for a Black + Decker portable unit for $200, but if that didn't suit your needs, then you were out of luck.
Grills
In general, we recommend not buying grills until much later in the year. We may see some good deals at the end of the summer, but the very best savings usually appear during September and October, when the demand for grills decreases sharply.
SEE ALSO: The Best Things to Buy Every Month of the Year in 2023
But if you need a grill before the backyard barbecue season starts, you can't wait until fall to shop. That's where March can potentially help you save. Last year we saw 27 grill deals in March, and around 26% of those earned our Staff Pick badge. Look for tabletop charcoal grills to cost as little as $8, while folding charcoal grills could go as low as $18. Also, watch for small 22" gas grills to go for $160 or so, and for Kamado ceramic grill bundles to be priced as low as $299. Keep an eye out for sales, too. Woot could have grills for up to 44% off, and ZGrills could take up to $379 off during a flash sale.
Jewelry
With Valentine's Day behind us and Mother's Day a few months down the road, jewelry probably won't be on a ton of shoppers' minds in March. But you may get lucky if you want to pick up some pieces for less, especially if you aren't looking for themed jewelry around those holidays. Look for earrings costing as little as $15 for a 4-pack, rings for $27, and necklaces from $49. Plus, we may see a handful of March sales, including ones like the following:
Garden Tools
Garden tools is another category that we may not see strong deals in until April, when lawn care and gardening really kick off for the year. In March 2022, we listed 82 deals on garden tools, but only about 17% of them were Staff Pick-worthy. Look for hand cultivators to be just $9, weeding sickles and hand pruners to go for $13, and select 3-piece garden tool sets to cost only $16.
March jewelry sales could bring discounts as high as 80% off.
Also count on power tools going on sale. Deals could include leaf blowers for $45, refurbished cordless trimmers and edgers for $60, and refurbished electric mulchers for $67.
Golf Clubs
New golf club releases can happen in January and February, though some brands stick to their own schedule. And that means discounts on previous models can happen right at the start of the year, but some deals could still hang around in March. For example, last year we saw a Callaway Mack Daddy Left-Hand CB Wedge for $111, a used Callaway Epic Max Fairway 7 Wood graphite club for $213, and up to 50% off certified pre-owned Callaway golf clubs at eBay.
Craft Supplies
March is also National Craft Month. So if you enjoy activities like crocheting, knitting, or using Cricut machines, know that this could be a good month for deals. This time last year we saw basic items like 24-packs of Crayola markers for $3, Cricut Joy deluxe paper for $3, and rotary cutters for $6. We also saw coloring books for $7, Create Your Own Sand Art kits for $7, and 30-packs of gel pens for $8. Look for other products to get markdowns, too. They could include Dremel Engraver kits for $25, pour resin starter kits for $29, and freestyle die cutting machines for $39.
Cleaning Supplies
Like other items for spring cleaning, standard cleaning supplies will likely also see discounts in March. We could see deals once again like Lysol toilet bowl cleaner for $2, and Windex glass and window cleaner spray for $3. A variety of cleaners could get discounted to $4, too, including Seventh Generation glass cleaner, Scrubbing Bubbles toilet bowl gel stamps, kitchen degreaser, smoke odor eliminator, and foaming drain and pipe cleaner.
We're also expecting discounts on cleaning tools. Keep an eye out for stainless steel squeegees for $11, silicone toilet brushes and holders for $12, and eraser sponge 20-packs for $12.
Fragrances
Perfumes and colognes tend to be popular items for Valentine's Day, and they don't get the same attention on February 15 that holiday-themed candies do. Because of that, we may see some discounts on fragrances lingering into March. Look for designer-brand colognes to be as little as $17, while eBay could have a sale and knock up to 60% off designer fragrances.
And 3 Things NOT to Buy in March
| Item | When to Buy | Why? |
| --- | --- | --- |
| Spring Apparel | April-June | Spring clothing is just hitting the shelves in March, so any discounts we see on these items will be modest at best. |
| Android Phones | July or November | Many Android phones see new releases in the first half of the year or between August and October, and we don't tend to find excellent savings on them until Prime Day in July or Black Friday in November. |
| Major Appliances | May | Presidents' Day was huge for major appliances, but we don't expect deals like that again until Memorial Day sales roll around. |
Ready to shop? Check out the best deals available right now, and follow us on Facebook for more great ways to save.
---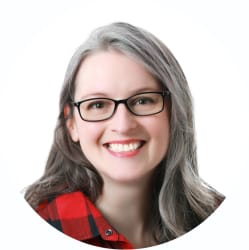 Senior Staff Writer/Consumer Analyst
Julie's work has been featured on CNBC, GoBankingRates, Kiplinger, Marketwatch, Money, The New York Times, Real Simple, US News, WaPo, WSJ, Yahoo!, and more. She's extolled the virtues of DealNews in interviews with Cheddar TV, GMA, various podcasts, and affiliates across the United States, plus one in Canada.
DealNews may be compensated by companies mentioned in this article. Please note that, although prices sometimes fluctuate or expire unexpectedly, all products and deals mentioned in this feature were available at the lowest total price we could find at the time of publication (unless otherwise specified).