Best Black Friday 4K TV Ads 2018
Outfit your home with a 65" Roku set and a 55" Samsung TV, each costing less than $400.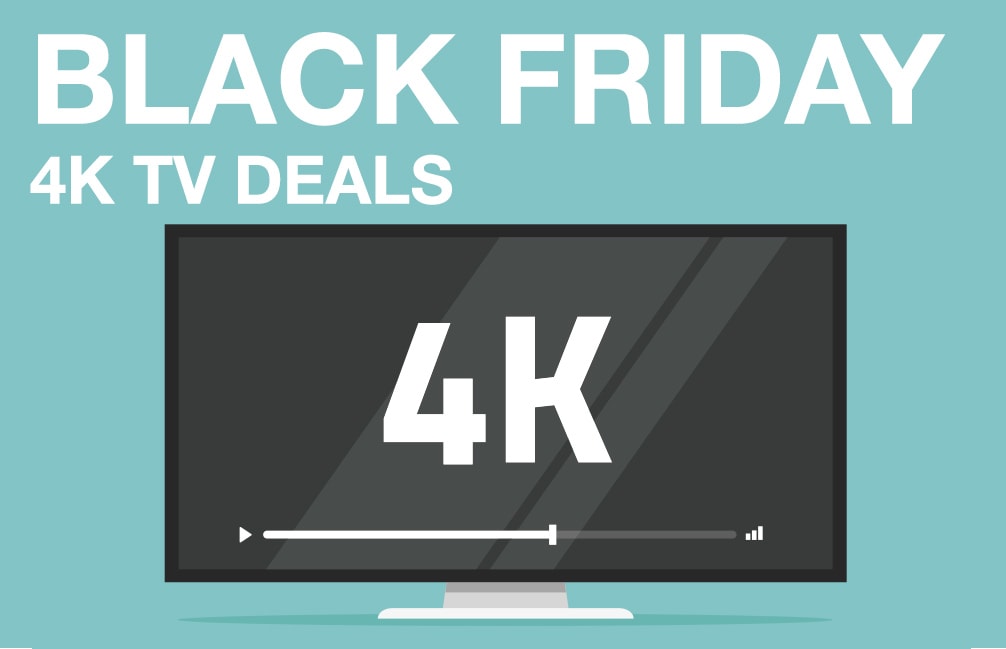 Wait... Where Are All the Black Friday 2019 Deals?
Looking for updated info on Black Friday 2019? Check out our Black Friday Sneak Preview, where you'll find all the latest Black Friday ads, rumors, predictions, and more!
SEE ALSO: Black Friday Sneak Preview 2019: See All Our Deal Predictions!
The majority of TVs we'll see for Black Friday should have 4K resolution. With so many deals, picking the right one for your needs can feel overwhelming. We've rounded up the best Black Friday 4K TV ads we could find, so check out our top picks below.
Click here to see all the best Black Friday ads
Best Black Friday 4K TV Ads 2018
Samsung 82" 2160p Smart 4K HDR UHD LED TV for $2,497.99 at Best Buy or Newegg
Why Buy It: It's $500 off retail price

Huge TV sets typically require huge budgets. While this 82" behemoth is definitely on the more expensive side, it's also $500 cheaper than list price. If this TV checks all your entertainment boxes, it's a solid pick.



Samsung 75" Smart 4K HDR UHD LED TV & Xbox One S 1TB Game Pass Console Bundle for $1,279 at Sam's Club
Why Buy It: Bundle is cheaper than the TV alone

We've seen this massive set go for $200 more just on its own. Not only does this bundle cut the price, but it also includes the Xbox One S console.



LG 70" Smart 4K UHD LED TV for $699.99 at Best Buy
Why Buy It: Great price for a huge screen

Most brand-name big-screen sets will easily set you back at least $1,000. This giant LG TV is a fraction of that, so if you're in the market (and your home can handle it), this deal is a solid choice.



65" Roku Smart 4K UHD LED TV for $398 at Walmart
Why Buy It: Fantastic price for a big 4K TV

Even without a brand attached, this is a good Black Friday buy. If you're in the market for a new TV, paying less than $400 is an excellent big-screen deal.



Samsung 55" Smart 4K UHD LED TV for $396.99 at Newegg, Best Buy, or Walmart
Why Buy It: Great price for a name-brand set

We predicted Samsung might be one of the brands that escapes the tariff troubles this Black Friday, so it's encouraging to see this deal. The price is excellent for a branded midsize set.



LG 75" Smart 4K UHD LED TV for $996.99 at Newegg
Why Buy It: Under $1,000 for a huge screen is rare

If you want a giant TV, Black Friday is the time to grab one. Sets over 70" generally go for well over $1,000, so to see a set of this size at this price makes it one sweet deal.

Shopping elsewhere? Best Buy has it for a few dollars more.



Vizio 50" Smart 4K HDR UHD TV + $100 Dell Gift Card for $349.99 at Dell Home
Why Buy It: This gift card bundle matches our predictions

Vizio is a mid-tier brand, and at this price it's a great deal for any TV this size. Factoring in that gift card, it basically drops to match our off-brand predictions.



Element 55" Smart 4K UHD LED TV for $199.99 at Target
Why Buy It: Super-affordable 4K TV

We predicted that off-brand 4K TVs would only fall to $250 at big-box retailers like Target. However, this Element dropped even lower than we expected, making it a true doorbuster TV deal.



LG 65" Smart 4K HDR UHD TV + $100 Dell Gift Card for $599.99 at Dell Home
Why Buy It: Big set at an excellent price

This price isn't bad for a 65" set, especially when you consider it's name brand. But if you take advantage of the gift card, it's basically like paying $499.99 for a huge TV.



Samsung 58" Smart 4K TV + $165 Kohl's Cash for $549.99 at Kohl's
Why Buy It: Store credit makes this deal a must-have

A name-brand set at the upper end of the midsize spectrum for this price is definitely a winning deal. Factor in the Kohl's Cash, and it's like dropping the price to $384.99. That makes this a great TV deal you shouldn't miss.



Hisense 55" Roku Smart 4K UHD LED TV for $248 at Walmart
Why Buy It: Basically matches our predictions

We expected off-brand 55" sets to hit lows of $250, and this 4K TV is right in line with that estimate. It even beats our prediction by $2, and is a super-affordable midsize set.

Note that Best Buy is offering a similar Roku TV from Sharp for the same price.



Samsung 50" 120Hz Smart 4K UHD LED HDTV for $327.99 at Newegg
Why Buy It: Strong price for a name-brand set

If you don't need the biggest screen but still want the quality of a name-brand set, this deal at Newegg is a solid pick. The 50" will fit right in with a variety of living room sizes, and the price tag can't be beat.

Shopping elsewhere? Best Buy has it for the same price.
NOTE: The information below was assembled before the Black Friday ads came out. Please refer to the ads above before making any shopping plans.
Black Friday 4K TV Deal Predictions
More expensive 4K TVs will see the biggest discounts
LG and Samsung sets could sidestep tariff issues
Dell will bundle sets with $100 (or more) gift cards
Last year's deepest TV discounts tended to appear on two brands: LG and Samsung. We expect that trend to continue in 2018, tariffs or no tariffs. LG and Samsung are both South Korean companies, and their end products are less likely to be affected by any tax on Chinese imports (though their supply chain may still be impacted).
We expect the highest percent-off discounts on the most expensive TVs — those marked $600 and up. After all, that's where retailers typically have the most margin. Now don't expect to see discounts on Samsung's 85" Q900 — the first 8K TV to be sold in America — but reasonably sized 4K TVs will see significant percentage discounts.
And midrange TVs, particularly those costing around $300 to $600, should see discounts in the $25 to $75 range. Expect the majority of TVs in this range to be 4K sets, but you might see some larger 1080p TVs at a significant discount. If you're looking for a 55" 1080p set, you should see them for well under $300.
If you're looking for a 55" 1080p set, you should see them for well under $300.
"Dumb" TVs — those that can't natively connect to streaming apps — may see steeper discounts as retailers try to unload their stock. You can always pick up a Chromecast, Roku Streaming Stick, or an Amazon Fire TV Stick and stream away.
The following advice works for most consumer electronics, but is doubly true for televisions: Don't kill yourself trying to get in the door on Black Friday.
The deals you'll see on the internet will rival or exceed those you'll find at most brick-and-mortar stores. The online-only Dell Home site, for example, consistently ran excellent deals in the weeks surrounding Black Friday last year.
Frugal shoppers should note that Dell tends to offer name-brand sets bundled with gift cards worth hundreds of dollars. If you're planning on spending money on other Dell products, these deals are even more appealing. (But don't count on receiving these gift cards before Christmas; they're usually emailed to you long after you've purchased a product.)
NOTE: Recent trade conflicts have resulted in a series of tariffs that may have an impact on prices this holiday season, according to industry experts. These tariffs could increase the prices of Chinese-sourced consumer electronics — including some TVs.
Click here to see all the best Black Friday TV ads
Click here to see all the best Black Friday streaming ads
Click here to see all the best Black Friday ads
Get Black Friday Deals in Your Inbox!
Sign up for the DealNews Select Newsletter now to get the best deals every day. When Black Friday deals go live, the best offers will come to you.
Click here to sign up!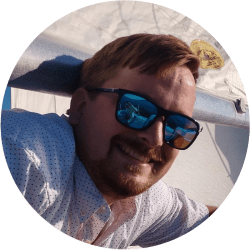 DealNews Contributing Writer
Sean is a freelance writer and photojournalist working in the Hampton Roads region. He has been a writer, adventure motorcyclist, drag racer, data nerd, shade-tree mechanic, and tornado chaser. Recommend good beers to him on Twitter at
@wxgeek
.
DealNews may be compensated by companies mentioned in this article. Please note that, although prices sometimes fluctuate or expire unexpectedly, all products and deals mentioned in this feature were available at the lowest total price we could find at the time of publication (unless otherwise specified).