Black Friday 2021 TV Deals: What Offers Can You Expect for Every Screen Size?
Smaller sets will once again go for $80 or less, but consumers can count on midsize TVs costing as little as $150.
There are a few times of year when consumers can save on a brand-new TV, but Black Friday remains the best time, hands down. That's when we see both the best TV deals of the year and a bigger selection of sets on sale.
SEE ALSO: Black Friday 2021 Predictions: See All of Our Deal Previews!
Whatever size set you're in the market for, there's a good chance you'll find serious savings during Black Friday 2021. Keep reading our guide to Black Friday TVs to learn more.
The Best Black Friday TV Deals in 2021
NOTE: The information below was assembled before the Black Friday ads came out. Please refer to the ads above before making any shopping plans.
Key TV Predictions
What to Expect From Black Friday 2021 TV Deals
In order to predict the prices to expect this year, we took a deep dive into all the TV deals we listed last year. The table below notes the most popular brands, lowest Black Friday price, and average Black Friday price for each size class, so you'll have an idea of what to look for from TV deals during Black Friday 2021.
Small Displays Will Drop to $80 or Less
These days, most consumers probably aren't keen on shopping a 32" or smaller set, but tiny TVs do have their uses. Some parents may find them the perfect size to put in kids' bedrooms or even in locations like the kitchen, as they don't take up much space.
We almost always see a 32" TV for between $89 and $99, but smaller sets can be even cheaper. For instance, we saw an Insignia 22" 1080p LED HDTV for only $60 around Black Friday last year. If you need a smaller TV, know that the TV deals around Black Friday 2021 should be pretty incredible. While the lowest price we saw last year was $60, on average a set in this size class would only cost $144, which is pretty reasonable. And the more expensive the set, the more likely it is to have special features like smart capabilities.
Samsung Deals Will Dominate Most Size Classes
The great part about shopping for TVs around Black Friday is that so many brands are on sale. A huge range of products are available, including big brand names like Samsung, LG, and Sony. Insignia and TCL are both popular brands that see discounts, as well.
If last year's offers repeat, then we can expect Samsung to dominate pretty much all the size classes. While Insignia and Westinghouse TVs accounted for most of the deals we saw in the smallest class, Samsung had multiple deals in every other size class. We noticed plenty of deals from LG, Sony, and Vizio, too, but Samsung offers outnumbered the ones from these other big brands.
50" Sets Could Be as Little as $150
Consumers often gravitate toward TVs in the 50" class range. After all, 50" and 55" sets are both midsize offerings that are typically affordable and can easily fit into most home setups. If deals are similar to what we saw in 2020, then we can expect Black Friday 50" TVs to be as affordable as $150 in 2021. However, it's important to note that these really good prices may come with requirements, such as in-store pickup. This doesn't mean a TV will be an in-store-only doorbuster, which requires consumers to shop for the item in person, but rather that you can purchase it online and must pick it up in person.
If last year's Black Friday TV offers repeat, Samsung deals will dominate in almost all of the TV size classes.
Last year, Best Buy offered an Insignia 50" 4K UHD smart TV for $150, but only through curbside pickup. Because of that restriction, the TV was only available at select locations. It was tied for the second-best 50" 4K TV we'd ever seen, though, so it was definitely worth checking out. If you have a bigger budget, you can snag a great deal on a midsize set, as the average price we saw last year was $508. Plus, most TVs in the 50"-and-up range have the latest features from big brands, so you can score the latest tech without having to spend a fortune.
Get a HUGE TV for Less Than $1,000
If this is the year you go big or go home, know that you should be able to find a huge TV — we're talking 70" or more — for less than $1,000. Considering how big these sets are, and that they'll be equipped with smart features and other perks, that pricing is pretty incredible.
Around Black Friday last year, we saw a Vizio 70" 4K UHD smart TV for only $478 — that's cheaper than the average price for the 50" class! If your residence can house a TV that big, at that price it'd be hard to pass up! Even if you didn't want that particular model, on average you can expect to spend around $933 for a big-screen TV around Black Friday; that isn't bad for a screen that's big enough it could theoretically serve as a wall.
Amazon's Own TVs Will Be Strong Contenders
It's becoming more popular for tech companies to create their own components rather than relying on other suppliers, and it's no different when it comes to TVs. While big brands like Samsung and LG may have already been doing this, Amazon is getting on board this year with its Fire TV Omni Series. These are the first Amazon-built TVs, according to the company, and they come in 43", 50", 55", 65", and 75" sizes. The sets are equipped with Alexa hands-free voice control (no surprise there) and start at only $409.99.
SEE ALSO: Black Friday Travel 2021: What Flight and Hotel Deals Can You Expect?
With prices already in the affordable range, these TVs have the potential to be some of the best TV deals we see for Black Friday 2021. But Amazon will likely offer at least modest discounts on these sets, which could make them even more appealing, especially if they live up to the hype.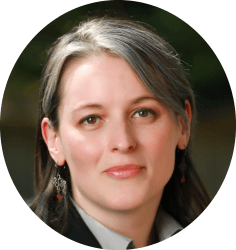 Senior Staff Writer/Spokesperson
Julie's work has been featured on CNBC, GoBankingRates, Kiplinger, Marketwatch, Money, The New York Times, Real Simple, US News, WaPo, WSJ, Yahoo!, and more. She's extolled the virtues of DealNews in interviews with Cheddar TV, GMA, various podcasts, and affiliates across the United States, plus one in Canada.
DealNews may be compensated by companies mentioned in this article. Please note that, although prices sometimes fluctuate or expire unexpectedly, all products and deals mentioned in this feature were available at the lowest total price we could find at the time of publication (unless otherwise specified).