Black Friday TV Deals 2023: What Can You Expect This Year?
Prices for 55-inch TVs could drop to $200 for the shopping holiday, while name-brand 65-inch sets could cost as little as $228.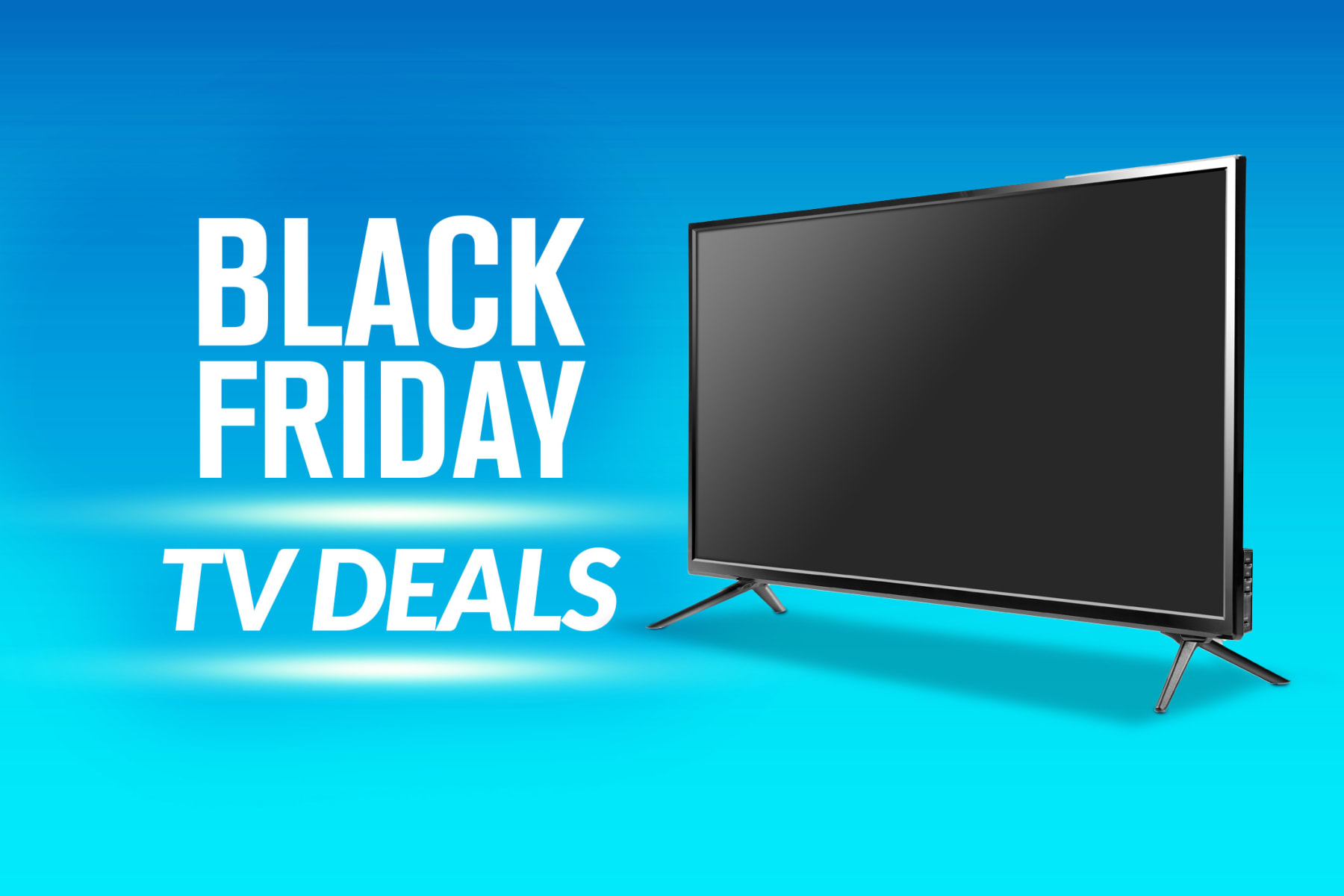 One of the best times to buy a TV has to be Black Friday. Not only does this shopping holiday bring some of the lowest prices of the year, but it also tends to have a wide selection of TVs on sale.
With inflation reportedly easing, it might seem like prices won't be as high this year as they were in 2022. But costs remain elevated, and because of that, they're still a real concern for many shoppers. So it's important to look for the best Black Friday TV deals if you want a new set.
Our guide covers what to expect from the most popular TV sizes around Black Friday 2023. Learn about the lowest prices and best deals to look for, plus the top stores and brands to shop.
Jump Ahead for Key TV Predictions
What to Expect From Black Friday TV Deals in 2023
To make solid Black Friday TV predictions for 2023, we took a deep dive into all the TV deals we listed around the shopping holiday last year. The below table offers info on the best and average Black Friday prices we saw on deals for the most popular TV sizes. This 2022 data can give you an idea of what to look for when shopping the Black Friday 2023 TV deals.
| TV Size | Best Black Friday Price | Average Black Friday Price |
| --- | --- | --- |
| 55" | $200 | $474 |
| 65" | $228 | $741 |
| 75" | $500 | $764 |
Black Friday 55-Inch TV Deals
Our 2023 Prediction: Sets will drop down to $200
If you're looking for a midsize set, the 55" size is one of the most popular options. And because of that, we see a decent amount of deals on these TVs every Black Friday. Last year we saw a range of prices, with the lowest being a $200 TCL 55" 4K Google TV at Best Buy. This set was $120 cheaper than any 55" TV deal we listed around Black Friday 2021.
Expect to see 55- and 65-inch sets for under $230 when shopping Black Friday deals on 4K TVs.
Another standout we saw was a Philips 55" 4K HDR Roku TV for $249 at Sam's Club. That offer was solely for club members, but deals that great might be what some shoppers need to sign up for membership.
The average Black Friday deal price for a 55" TV was around $474 last year, but that won't necessarily be the average price we see this year. It's not a bad price by any means either. That's especially true given the 55" TV size is so popular and discounts often come from many brands, some top-tier and others lesser-known.
In fact, one of the notable offers we saw last year had a price of $849, but it was for a certified refurbished Samsung The Frame 4K smart TV, which typically retails for around $1,500 or so. We'll almost certainly see serious price lows once again this year, so don't let the average price scare you away from shopping for a new set.
Black Friday 65-Inch TV Deals
Our 2023 Prediction: This size class will have the most deals
If you have the room both in your home and in your budget, you may want to consider upgrading your midsize set to a 65" TV or even a larger one for Black Friday 2023. This might be an even more popular size class. Last year we saw three times the amount of deals on 65" TVs around Black Friday compared to 55" TVs.
SEE ALSO: Is Black Friday Worth It? Here's How You're Doing Black Friday Wrong
Even better, the prices on these sets could be seriously impressive. Last year, a TCL 4-Series 4K HDR Roku TV took the lowest-price honor for the 65" size, coming in at just $228. On average, this size class featured deal prices of around $741, so don't expect all the price tags to be as low as the TCL one. Still, there should be a range of prices to fit different budgets.
Around Black Friday 2022, we saw a Sharp 4K Roku TV for $300, an LG 4K smart TV for $398, a Hisense U8G 4K HDR smart TV for $612, a TCL 6-Series 8K HDR Roku TV for $1,100, and and an LG C1 4K HDR OLED smart TV for $1,197. These were all such excellent offers they earned our Staff Pick badge, a notation we reserve for the deals that are the "best of the best." Plus, that LG C1 offer was the lowest price we saw among 65" OLED TV deals last Black Friday.
Those Staff Picks weren't the only noteworthy offers we saw on 65" TVs, though. We also saw the following deals:
Element 4K HDR Roku TV for $330
Vizio M-Series Quantum 4K HDR smart TV (2020 model) for $449
Hisense 4K Google TV for $480
TCL 6-Series 4K HDR smart TV for $600
LG C2 4K HDR OLED Evo smart TV for $1,497
Sony Bravia XR 4K HDR OLED smart TV (2022 model) bundle for $1,698
That Sony Bravia bundle, by the way, came with the TV, a $150 Visa gift card, and a 4-year warranty. As you can see, prices vary significantly depending on which brand you're shopping.
What you pay for a Black Friday TV can also depend on where you shop. Some of the best 65" TV deals we saw last Black Friday came from Walmart, Best Buy, Amazon, and Newegg. But solid deals came from stores such as B&H Photo Video, eBay, Sam's Club, and Target, as well.
Black Friday 75-Inch TV Deals
Our 2023 Prediction: Big-brand sets will fall under $600
You know what they say: go big or go home. If you're looking for the biggest TV this Black Friday, the good news is it might require less of an investment compared to previous years. The average deal price for a 75" set during Black Friday 2022 was around $764, but the best price we saw for a TV of this size was just $500. That price was also for a well-received brand, too: TCL. More specifically, the set in question was a TCL 4-Series 4K HDR Roku TV at Best Buy.
Stores like Best Buy, Walmart, and Amazon tend to have the best TV deals on Black Friday.
Even bigger-name brands were available, too. In fact, one of the best deals we saw for this size last year was a Samsung 4K smart TV for $580, also at Best Buy.
That said, you'll find plenty of other reliable brands to shop in the 75" size class, including Vizio and Sony. Deals from those brands last year included a Vizio M6 Series 4K HDR smart set for $679 at Sam's Club and a Sony Bravia XR 4K HDR Google TV for $1,298 at Walmart. Needless to say, even large sets are popular enough that we should see a range of discounts to fit different budgets.
Other Black Friday TV Deals
Our 2023 Prediction: Small smart TVs will hit $80
While 55"-75" sets are among the most popular TV sizes for shoppers, some are looking for sets that are smaller than 55" for a variety of reasons. If you're one of those people, the good news is we should see offers for these smaller sets come Black Friday.
SEE ALSO: How to Get Black Friday Doorbuster Deals in 2023
For example, during Black Friday 2022, we saw an Insignia F20 Series 24" 720p smart TV for just $80 at eBay. And Best Buy had Toshiba 32" 720p Fire TVs bundled with a 3rd-generation Amazon Echo Dot, also for $80. These TVs boasted the lowest price we saw among Black Friday TV deals last year!
Looking for a slightly bigger set? We saw 40" 1080p smart TVs for just $100 and 50" 4K smart TVs for only $150 or so in 2022. Expect $150 to be about the lowest price you'll pay for Black Friday deals on 4K TVs, though most of the Black Friday TV deals you see will likely be for 4K TVs anyway, as that was the case last year.
You don't have to look outside the big-name retailers to find deals on smaller sets either. We saw top offers from eBay, Best Buy, and Walmart around Black Friday last year.
Prefer a non-smart TV? We listed a 43" Insignia non-smart TV for just $150 at eBay last year, too.
The Top Black Friday TV Deals in 2022
While Black Friday TV deals can vary from year to year, the previous year's top offers can be a good indication of what to expect during the coming year's sales. Below are a few of the best offers we saw in 2022, to give you an idea of what may show up again in 2023.
Insignia F20 Series NS-24F201NA23 24" 720p LED Smart TV for $80 at eBay: This was the lowest price we could find and $90 less than list price at the time. Plus, it matched the best Black Friday price we saw for a TV in 2021. However, at the time of writing the price was even better — $64.99 — so there's no reason to wait for this deal to come back!


Hisense A4G Series 40A4GV 40" 1080p LED HD Smart TV for $100 at Best Buy: This model was only available for pickup at select locations, but was at a great price if you could find it. The deal boasted the best price we'd ever seen for a Hisense TV of any size at the time.


TCL 5-Series 55" 4K QLED UHD Google TV for $200 at Best Buy: This was the best price we'd seen for this now-unavailable model at the time, not to mention it was $50 cheaper than any TV deal we saw in the 50"-59" size class during the previous Black Friday.


Samsung TU690T Series 75" 4K LED Smart TV for $580 at Best Buy: This was a solid deal on a name-brand set of this size, and it matched the best-ever price for this model at the time. It was also at about half the average price we saw for this size class during Black Friday 2021. Unfortunately, this particular set is unavailable at Best Buy, but we could see a similar model of TV on sale for an even lower price for Black Friday 2023.


TV and home theater deals for up to 50% off at Target: About 70 items were included in this TV sale from brands like LG, Google, and Samsung.
The Top Black Friday Streaming Deals in 2022
It's not just TVs that are popular around Black Friday — we often see notable deals on streaming services, as well. After all, it helps to have shows and movies to watch on a new TV! Take a look at the best streaming deals we saw last year below, and they should give you a good idea of what might return for Black Friday 2023.
Can't wait to shop? Check out the best TV deals available now, and follow us on Facebook to get more shopping advice!
---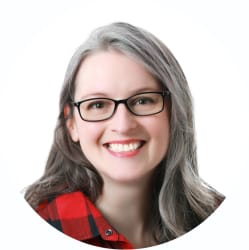 Senior Staff Writer/Consumer Analyst
Julie's work has been featured on CNBC, GoBankingRates, Kiplinger, Marketwatch, Money, The New York Times, Real Simple, US News, WaPo, WSJ, Yahoo!, and more. She's extolled the virtues of DealNews in interviews with Cheddar TV, GMA, various podcasts, and affiliates across the United States, plus one in Canada.
DealNews may be compensated by companies mentioned in this article. Please note that, although prices sometimes fluctuate or expire unexpectedly, all products and deals mentioned in this feature were available at the lowest total price we could find at the time of publication (unless otherwise specified).