Can You Still Buy a Non-Smart TV?
Smart sets come with security risks, but it's getting harder to find a TV that doesn't connect to the internet.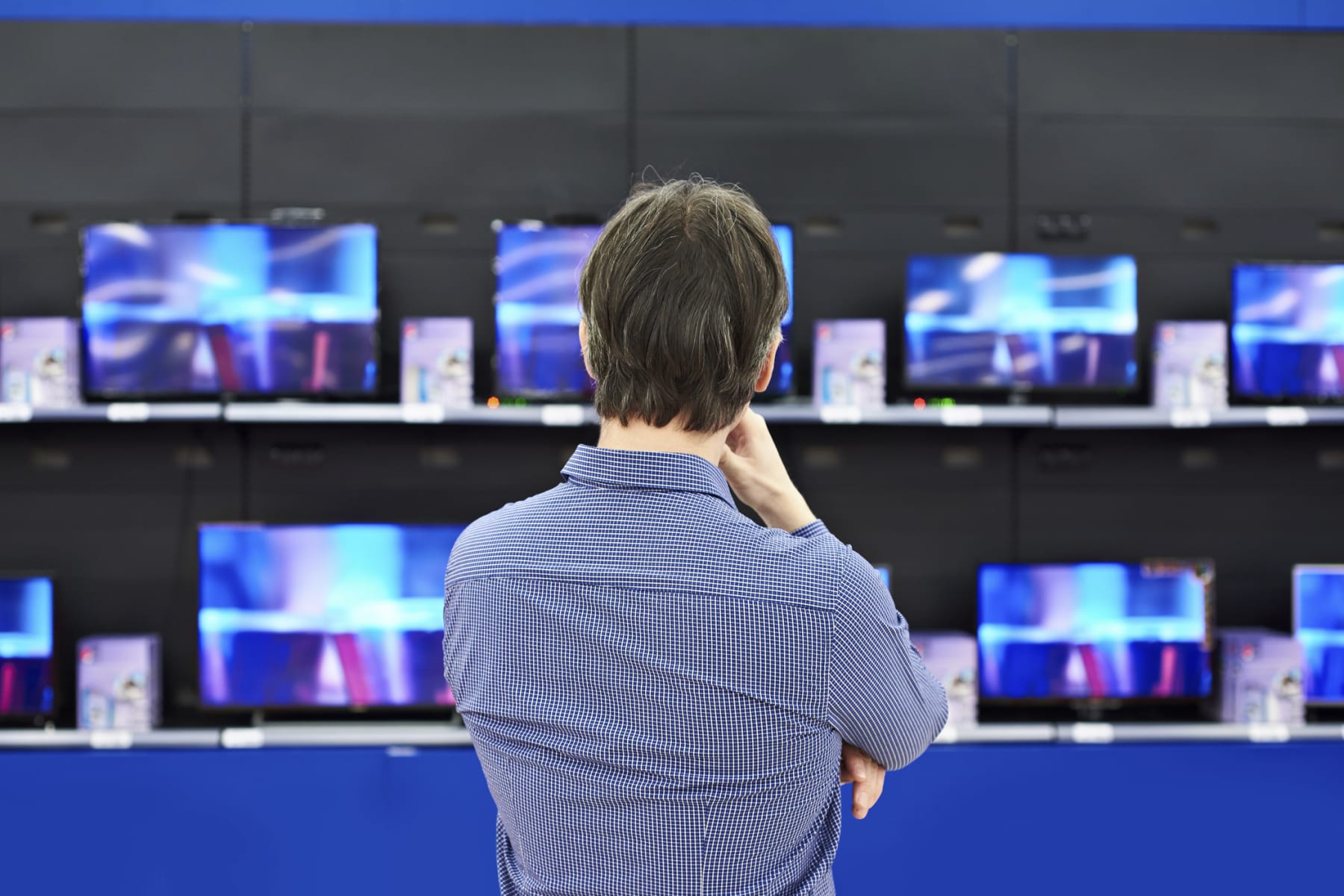 Shopping for a new TV these days is challenging at best. That's true if you're looking on Black Friday, before the Super Bowl, or even on a random day in June. You have multiple technology factors to consider, like screen size, display type, resolution, and even the number of ports if you want to cover all your bases. And then you must decide whether you want a smart TV or a non-smart TV.
Given how smart TVs are the bulk of the models available in 2023, it might be surprising to learn you can still buy a TV without smart features. Do you want one of these sets? There are solid reasons for leaning this way, but know that shopping for a "dumb" TV won't be that easy if you're concerned about brand or size. Read on for what to expect during your search for a non-smart TV, as well as tips for turning any set into one that suits you.
What Is a Smart TV?
A smart TV is any TV set that connects to the internet, either via WiFi or through an Ethernet cable. A smart set offers access to streaming services such as the following:
While the technology is neat in theory, the execution can often leave something to be desired. For instance, smart TVs can crash or freeze like PCs, and some models may even restart at random moments. Who wants to deal with those interruptions when enjoying their favorite media content?
But as smart TV technology improves, these kinds of issues should occur less frequently. And as long as you look carefully into models before you buy, you'll know whether they're prone to these kinds of setbacks by the time your next movie night rolls around.
What Are the Security Risks of Smart TVs?
Smart TVs have neat features, but they also come with security drawbacks. For example, these devices are often targets for hackers. And if a hacker is able to breach your smart TV, they can access connected accounts, as well as other devices on your network.
SEE ALSO: When Is the Best Time to Buy a TV?
Even if you don't have accounts or other devices connected to your smart TV, you're not necessarily in the clear. Smart TVs with cameras or microphones can be exploited, as well. The thought of a hacker using those to watch and listen to you should be extremely alarming.
Remember, too, that any connected device is likely collecting data on you, unless you take the time to turn that feature off. And even then, you can't 100% trust that data collection has actually stopped.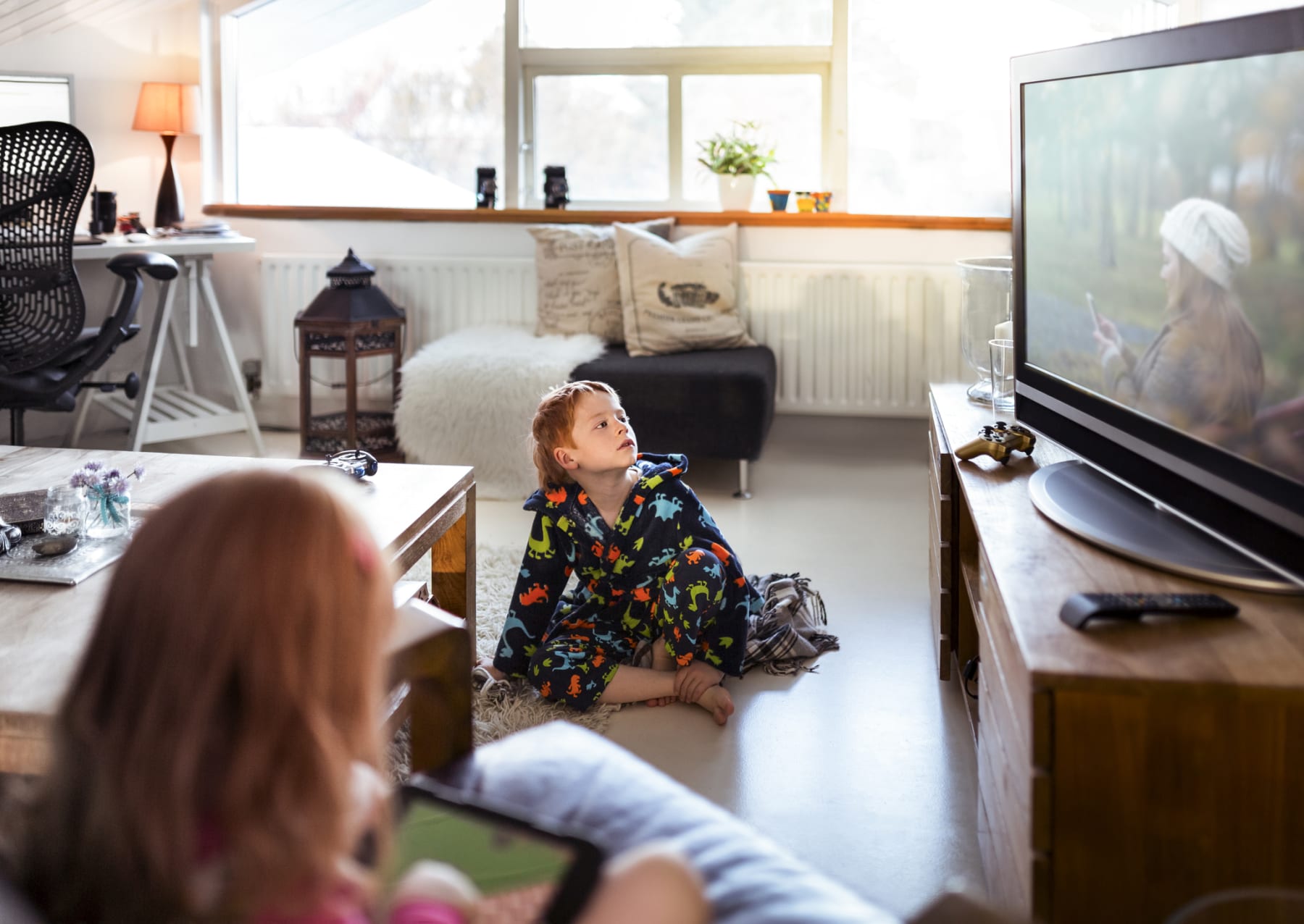 What Brands Still Offer Non-Smart TVs?
You might be wondering what brands still make non-smart TVs. Historically, most dumb sets have come from lesser-known brands, such as Insignia, Onn, and Sceptre; we've also seen refurbished sets from companies like Element and Philips. If none of these brands appeal to you, you aren't completely out of luck.
Most non-smart TVs come from lesser-known brands, such as Insignia and Sceptre.
Bigger brands still produce non-smart TVs in 2023 — but you may have to pay more for them or take extra steps to make your purchase. For instance, we found a handful of dumb Samsung sets at Best Buy, with prices starting at $395 for a 43" set. But these were all commercial TVs geared toward businesses and therefore required a business account to buy. While these accounts are free to sign up for, they require yet another set of steps to complete to get a non-smart TV.
That Samsung 43" set isn't a bad deal at $395, but it's more expensive than if you were to opt for an Insignia dumb TV of the same size. In that case, Best Buy was only charging around $150, so you could save just by choosing an "off" brand.
Since many smart sets are available for less than what those commercial Samsung TVs cost, this feels like you're paying a premium to receive less. But what if you want a quality set and don't want to worry about security risks? Then getting the best non-smart TV you can find might be the way to go.
Where Can You Buy a Non-Smart TV?
Expect to find non-smart TVs at electronics retailers and big box stores, on big e-commerce sites such as eBay, and even on manufacturers' websites. Here are the retailers we saw offering non-smart TV deals in 2022:
How Much Does a Non-Smart TV Cost?
The prices for dumb TVs vary depending on the brand and screen size, so we checked out the average prices available from well-known retailers at the time of writing. Check out the table below to get an idea of what you can expect to pay for each size class.
SEE ALSO: How to Buy a TV at Target
One important thing to note is that options are pretty limited, and even more so for particular screen sizes. For instance, at the time of this writing, we didn't see any 22" non-smart sets for sale at the reputable retailers we checked; the same goes for 60" sets. And some of the sizes only included commercial models or open-box sets.
Interested in shopping the ones we did find? Check out the non-smart TV selections at Best Buy and Target.
The Average Prices for Non-Smart TVs
| Non-Smart TV Size | Average Price* |
| --- | --- |
| 19" | $60.99 (open-box) |
| 22" | None available |
| 24" | $121.66 |
| 27" | $152.99 |
| 32" | $99.99 |
| 40" | $189.99 |
| 43" | $272.50 |
| 50" | $500 |
| 55" | $953 |
| 60" | None available |
| 65" | $713 |
| 70" | $850 |
| 75" | $1,088 |
| 82" | $1,688 |
*Prices as of the time of writing
What Specs Does a Non-Smart TV Have?
The most obvious difference between smart and dumb TVs is that a non-smart sets lack a way to connect to the internet. But just because you're skipping that feature doesn't mean you have to compromise in other areas. For example, you don't have to settle for low resolution.
Yet while you may not have to settle for ancient technology, you shouldn't expect a lot of extras either. For instance, a Sceptre 55" 4K non-smart TV commonly has features like four HDMI ports — and that's about it.
Part of the downside of buying a non-smart TV is that it's a basic device. So if you're looking for more bells and whistles, a dumb set likely won't satisfy you.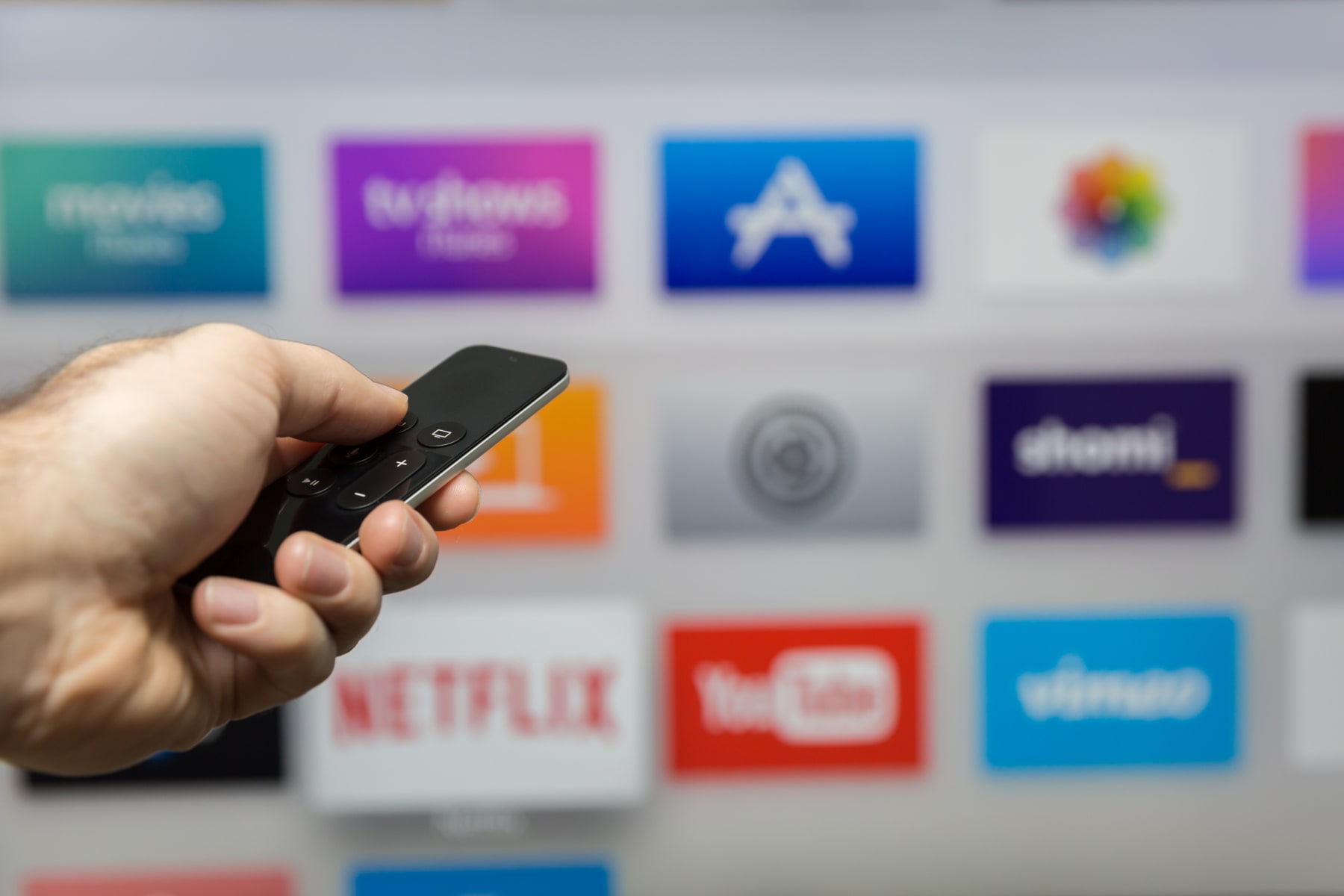 How to Make a Smart TV Dumb
Since finding non-smart TVs easily seems to be growing harder, you might feel like you have no choice but to buy into the smart ecosystem. But the good news is you can actually make a smart TV dumb — and that may be the easiest solution now.
So how do you turn a smart TV dumb? There are a few approaches you can take, and we detail those below.
Don't Connect the TV to the Internet
The easiest and most straightforward way to make a smart TV dumb is to simply not connect it to the internet. Even if your smart TV has WiFi, if you never input your network credentials, then the TV won't be able to connect. And if your set can be connected via Ethernet, don't use the cable. Then you won't have to worry about your set being on the internet.
Keep in mind that you may have to temporarily connect to take care of tasks like firmware updates, but if they're not crucial, you may be able to avoid them. And what if they are crucial — or you want the feature that's being enabled? You can connect long enough to get the update, then disconnect from the internet to make your set dumb again.
Use a Streaming Device
Rather than allowing your TV itself to go through the internet to use apps, try a streaming media player instead. These unobtrusive devices tend to be supported longer than some TV models, so you could have better app updates on the player versus through the set, especially if you aren't connecting your set to the internet.
Curious about which streaming media players to look for in 2023? Consider the following popular ones:
Turn Off ACR
Automatic content recognition, or ACR, is another smart TV feature you can turn off to dumb down your set. Even if you aren't concerned with privacy, turning off ACR is a good idea.
What is ACR? Basically, it's a way for your TV manufacturer to collect information on everything you're watching, as well as the amount of time you spend doing so. These companies can then ostensibly turn around and sell that data to third parties, who may also have your IP address and therefore your name linked to your viewing habits.
The easiest and most straightforward way to make a smart TV dumb is to simply not connect it to the internet.
If you want to do away with ACR, you can take a couple of approaches. Disconnecting from the internet is the easiest one, but as we've already covered, that makes your TV totally dumb. If you don't want a full-blown smart TV but also don't want a dumb display, you may be looking for an in-between option.
Unfortunately, the steps for turning off ACR vary based on the brand of your set. The good news is that Consumer Reports has a write-up on how to blind your TV when it comes to snooping. If you're unsure of how to find these settings on your TV, check out their article for a helpful breakdown.
Employ a Raspberry Pi
This method takes technical know-how, but there are video and text guides online to walk you through setting up a Pi-hole. So how does this device work? A Raspberry Pi computer is set up to serve as an ad- and tracker-blocker at the network level of your home setup.
What's great about this solution is that it can protect all your devices on your network, including computers, phones, TVs, and even streaming media players. As long as they're on the network that you set up the Raspberry Pi on, you can expect them to be protected. Even better is that this option allows you to use your smart TV as intended, but thanks to the protection, you shouldn't have to worry about dealing with ads or other intrusions.
Ready to shop for a new TV? Check out all the best TV deals available right now!
---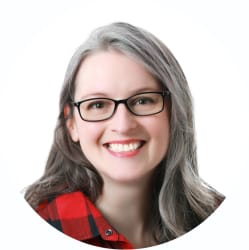 Senior Staff Writer/Consumer Analyst
Julie's work has been featured on CNBC, GoBankingRates, Kiplinger, Marketwatch, Money, The New York Times, Real Simple, US News, WaPo, WSJ, Yahoo!, and more. She's extolled the virtues of DealNews in interviews with Cheddar TV, GMA, various podcasts, and affiliates across the United States, plus one in Canada.
DealNews may be compensated by companies mentioned in this article. Please note that, although prices sometimes fluctuate or expire unexpectedly, all products and deals mentioned in this feature were available at the lowest total price we could find at the time of publication (unless otherwise specified).