Can You Still Buy a Non-Smart TV?
Smart sets come with security risks, but it's getting harder to find a TV that isn't connected to the internet.
Shopping for a new TV these days is challenging at best, whether you're looking on Black Friday, before the Super Bowl, or another time. You should consider size, display type, resolution, and even the number of ports if you want to cover all your bases. And then you must decide whether you want a smart TV or a non-smart TV.
It might surprise you to know you can buy a TV without smart features if you want one — and there are solid reasons to skip these features. However, shopping for a "dumb" TV won't be that easy if you're worried about brand or size. If you're interested in owning a non-smart TV, read on to learn what you can expect during your search.
What Is a Smart TV?
A smart TV is any TV set that connects to the internet, either via WiFi or through an Ethernet cable. A smart set offers access to web-based services like Netflix, Hulu, Spotify, HBO Max, and Prime Video, as well as web-surfing capabilities in some cases.
While the technology is neat in theory, the execution can often leave something to be desired. For instance, smart TVs can crash or freeze like PCs, and some models may even randomly restart. You obviously don't want to deal with those interruptions when watching your favorite shows. However, as smart TV technology improves, these issues should occur less frequently. And as long as you look carefully into models you're considering, you'll know whether they're prone to these kinds of setbacks before you buy.
What Are the Security Risks of Smart TVs?
Smart TVs have neat features, but they also come with security drawbacks. For example, these devices are often targets for hackers. If a hacker successfully breaches your smart TV, they can access connected accounts, as well as other devices.
SEE ALSO: When Is the Best Time to Buy a TV?
Even if you don't have accounts or other devices connected to your smart TV, you're not immediately safe. Smart TVs with cameras or microphones can be exploited, as well. The thought of a hacker using those to watch and listen to you is definitely alarming.
Remember, too, that any connected device is likely collecting data on you, unless you take the time to turn that feature off. And even then, you can't 100% trust that data collection has actually stopped.
What Brands Still Offer Non-Smart TVs?
You might be wondering what brands still make non-smart TVs. Historically, most non-smart sets have come from lesser-known brands, such as Insignia, Onn, and Sceptre. We've also seen refurbished sets from brands like Element and Philips. If none of these brands appeal to you, the good news is you aren't completely out of luck.
Most non-smart TVs come from lesser-known brands, such as Insignia and Sceptre.
Bigger brands still make non-smart TVs — but you may have to pay more for them. For instance, we saw a 55" Samsung 4K non-smart TV going for $625; compare that to another 55" 4K non-smart set we saw, a Sceptre model going for just $368. The Samsung set was also a commercial-grade TV, so it may include features you don't want or need.
Considering you can find plenty of smart sets for less than what that Samsung TV cost, this feels like you're paying a premium to receive less. But if you want a quality set and don't want to worry about security risks, getting the best non-smart TV you can find might be the way to go.
How Much Does a Non-Smart TV Cost?
The prices for non-smart TVs vary depending on the brand and size. We checked out the most popular sizes and prices currently available from well-known retailers. Check out the table below to get an idea of what you can expect to pay for each size class.
One important thing to note: options are pretty limited overall, and even more so for particular sizes. For instance, at the time of this writing, we hadn't seen any 22" non-smart sets for sale at the reputable retailers we checked, nor any 60" sets. In addition to that, some of the sizes only included commercial-grade sets.
The Average Prices for Non-Smart TVs
| Non-Smart TV Size | Average Price* |
| --- | --- |
| 19" | $95.50 |
| 24" | $139.59 |
| 32" | $144 |
| 40" | $199 |
| 43" | $244 |
| 50" | $445 |
| 55" | $496.50 |
| 65" | $610.50 |
| 70" | $969 |
| 75" | $1,029.96 |
*Prices as of the time of writing
What Specs Does a Non-Smart TV Have?
While a non-smart TV will obviously be lacking in internet-connected features, that doesn't mean you have to settle for something like bad resolution. However, you shouldn't expect a lot of extras either. For example, a 55" Sceptre 4K non-smart TV commonly has features like four HDMI ports — and that's about it.
Part of the downside of buying a non-smart TV is that it's a basic device. So if you're looking for more bells and whistles, a "dumb" set likely won't satisfy you.
Ready to shop for a new TV? Check out all the best TV deals available right now!
---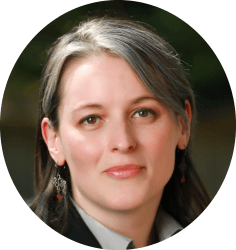 Senior Staff Writer/Spokesperson
Julie's work has been featured on CNBC, GoBankingRates, Kiplinger, Marketwatch, Money, The New York Times, Real Simple, US News, WaPo, WSJ, Yahoo!, and more. She's extolled the virtues of DealNews in interviews with Cheddar TV, GMA, various podcasts, and affiliates across the United States, plus one in Canada.
DealNews may be compensated by companies mentioned in this article. Please note that, although prices sometimes fluctuate or expire unexpectedly, all products and deals mentioned in this feature were available at the lowest total price we could find at the time of publication (unless otherwise specified).