Black Friday Travel 2021: What Flight and Hotel Deals Can You Expect?
We could see serious travel deals return this year, including flights for as little as $14 and winter cruises for only $99 per person.
Black Friday is usually a great time to find travel deals. Travel was severely restricted in 2020, though, and the deals suffered for it. Savvy shoppers may have noticed fewer offers in general, and even the ones that were posted were hit or miss. As such, we've based our Black Friday 2021 travel predictions both on the few offers we saw last year, as well as the best ones we saw in 2019.
SEE ALSO: Black Friday 2021 Predictions: See All of Our Deal Previews!
While life has somewhat returned to normal in many places in 2021, the world is still dealing with a pandemic. You might be excited to finally book a getaway, but before you do, be sure to note the restrictions both during travel and at your destination. Don't forget to read the fine print either.
Be sure to check back often, as well — we'll be updating this page with more details on the best Black Friday travel deals for 2021.
Key Travel Predictions
Black Friday Travel 2021: What Deals Can You Expect?
Be in the Know About Travel Restrictions
The world has opened up again in many ways, but lockdowns aren't completely over. Some areas may be entering into new ones, while others may be preparing to finally leave them behind. And that all translates to an uncertain travel situation.
Even if a destination has no outright travel restrictions in place, be familiar with local laws related to quarantining, masks, and vaccinations. And obviously, you should be prepared to adhere to these laws. If any doubt arises about your destination or how comfortable you are with these regulations, you may want to consider postponing your trip — hopefully most areas will truly return to normal in the coming months.
One other thing to be aware of is the fine print. The travel industry as a whole is still trying to recover from 2020, so before you book a trip, check to see what the policies are for cancellations or rescheduling. Some agencies may offer solid cancellation policies, but others may require you to jump through hoops that won't be worth the time and hassle. It's important to be aware of what you're getting into before you jump in headfirst.
Discounts on Travel Deal Tuesday Could Reach 80% Off
Travel Deal Tuesday — also known as Travel Tuesday — falls on the day after Cyber Monday and is one of the best days to shop for travel deals. We've seen deals around 40% off in most cases, but some select discounts could reach as high as 80% off. (Read all about Travel Tuesday here!)
Consider signing up for newsletters from online travel agencies, especially if there's a particular one you prefer to use. News about Travel Tuesday deals should come out no later than Black Friday week, giving you plenty of time to prep for the big day. And you'll want to be prepared — these travel deals can sell out in the blink of an eye, so you'll need to know when the sale starts and what you're looking for in order to jump on it ASAP.
Flights Could Cost as Little as $14
Booking a flight is one of the easiest ways to enjoy a last-minute weekend getaway, and if you're not opposed to budget flights, you can take advantage of rock-bottom prices around Black Friday. In 2019, we saw 1-way flights for as little as $14 through Frontier, though it's important to remember these budget airlines will restrict things like luggage. And you probably shouldn't expect any sort of in-flight snack either.
Alaska Airlines dropped the price of select 1-way flights to only $28 on Black Friday and Cyber Monday last year.
Even with things as strange as they were, 2020 had its own remarkable Black Friday airfare deals. On both Black Friday and Cyber Monday, Alaska Airlines dropped the price of 1-way flights to only $28 for select routes. We're hoping to see flight prices as low as $14 again this year, but even if they don't drop that much, we do expect select 1-way flights to be under $30. And with the money you save on your flight, you can splurge on a fancy hotel at your destination.
While these are prices for domestic flights, international flights will also potentially see great lows. For instance, watch for airlines like Icelandair to offer international round-trip flights for as little as $340.
Score Up to $70 Off Hotel Stays
Hotels are great when you need a change of scenery, and Black Friday can be an excellent time to book a stay at a luxury hotel. If there's a particular chain or hotel you want to stay at, it's worth checking with them individually to see if they're running any Black Friday specials — many do.
SEE ALSO: Black Friday Phone Deals 2021: What iPhone and Samsung Galaxy Offers Can You Expect?
But what if you're shopping through online travel agencies? Watch for sites like Hotwire to take up to $70 off select stays, while Booking.com could bring back last year's offer; it knocked at least 30% off from November 19 through December 1 for travel through December 31, 2021. That's a huge window of time to find your perfect booking.
Don't forget about Expedia around Black Friday either. Last year, the agency offered up to 50% off hotel stays, as well as an extra 12% off during its Black Friday and Cyber Monday sale for stays through September 12, 2021. Be sure to check out travel apps, too. If you're a fan of Hopper, you know it's an easy way to set up price-watches for different trips. And last year it offered users 40% off hotel stays booked through the app.
Cruises Could Be as Cheap as $99 per Person
Consumers may be a little reluctant to book a cruise, as it basically means once you board, you're stuck until you reach another port or your cruise is over. But if you're ready to dive back into this type of travel, there should be some excellent offers on board (heh) this Black Friday.
Last year, consumers could get 30% off select Norwegian Cruise Line sailings, with no payment required until March of this year. The company seemed to recognize travelers' concern, so people could also get up to $1,500 in onboard credits, "buy one, get one" airfare, and other perks.
Consumers could get 30% off Norwegian Cruise Line cruises around Black Friday last year, with no payment required until March 2021.
Additionally, folks who booked a cruise scheduled through June 30, 2021, could cancel up to two months beforehand and receive a full refund. Those who booked cruises with sailing dates through October 2021, meanwhile, could cancel anytime and receive 100% future cruise credit. This deal was definitely out of the ordinary, and we aren't necessarily expecting it to return for Black Friday this year.
However, while that generous offer might not come back, we could see other excellent Black Friday cruise deals in 2021. For instance, watch for 4-night Bahama cruises in the winter to have rates as low as $99 per person. Not only are those rates outright excellent, but a short cruise like this could be a good way to get your feet wet again, so to speak, without a huge commitment.
Book an Overseas Vacation for $599 per Person
After being cooped up for the majority of 2020 (and 2021, in some cases), plenty of consumers may want more than just a weekend getaway. For those who want a "real" vacation, Black Friday is the time to book. Last year, Travelzoo offered a 3-night Iceland flight and hotel package for $599 per person. That's definitely a short trip, but we expect longer stays to appear again this year.
SEE ALSO: Black Friday 2021 Clothes Deals: What Apparel Offers Can You Expect This Year?
CheapCaribbean also had a sale, offering up to 75% off stays and prices starting at only $299. Plus, people could bag an extra $250 off with coupon codes. If 2019 promotions return, shoppers can expect to find select trips available at up to $1,200 off per couple, through companies like EF Go Ahead Tours. Trafalgar, meanwhile, may take up to 20% off on more than 40 trips worldwide, and EF Ultimate Break could also knock 20% off select trips.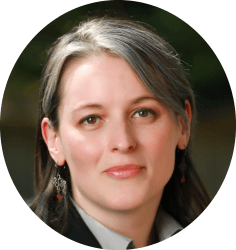 Senior Staff Writer/Spokesperson
Julie's work has been featured on CNBC, GoBankingRates, Kiplinger, Marketwatch, Money, The New York Times, Real Simple, US News, WaPo, WSJ, Yahoo!, and more. She's extolled the virtues of DealNews in interviews with Cheddar TV, GMA, various podcasts, and affiliates across the United States, plus one in Canada.
DealNews may be compensated by companies mentioned in this article. Please note that, although prices sometimes fluctuate or expire unexpectedly, all products and deals mentioned in this feature were available at the lowest total price we could find at the time of publication (unless otherwise specified).