Black Friday Travel Deals 2023: What Should You Expect?
Watch for 1-way flights to drop to $30 or less, plus score luggage that's up to 65% off.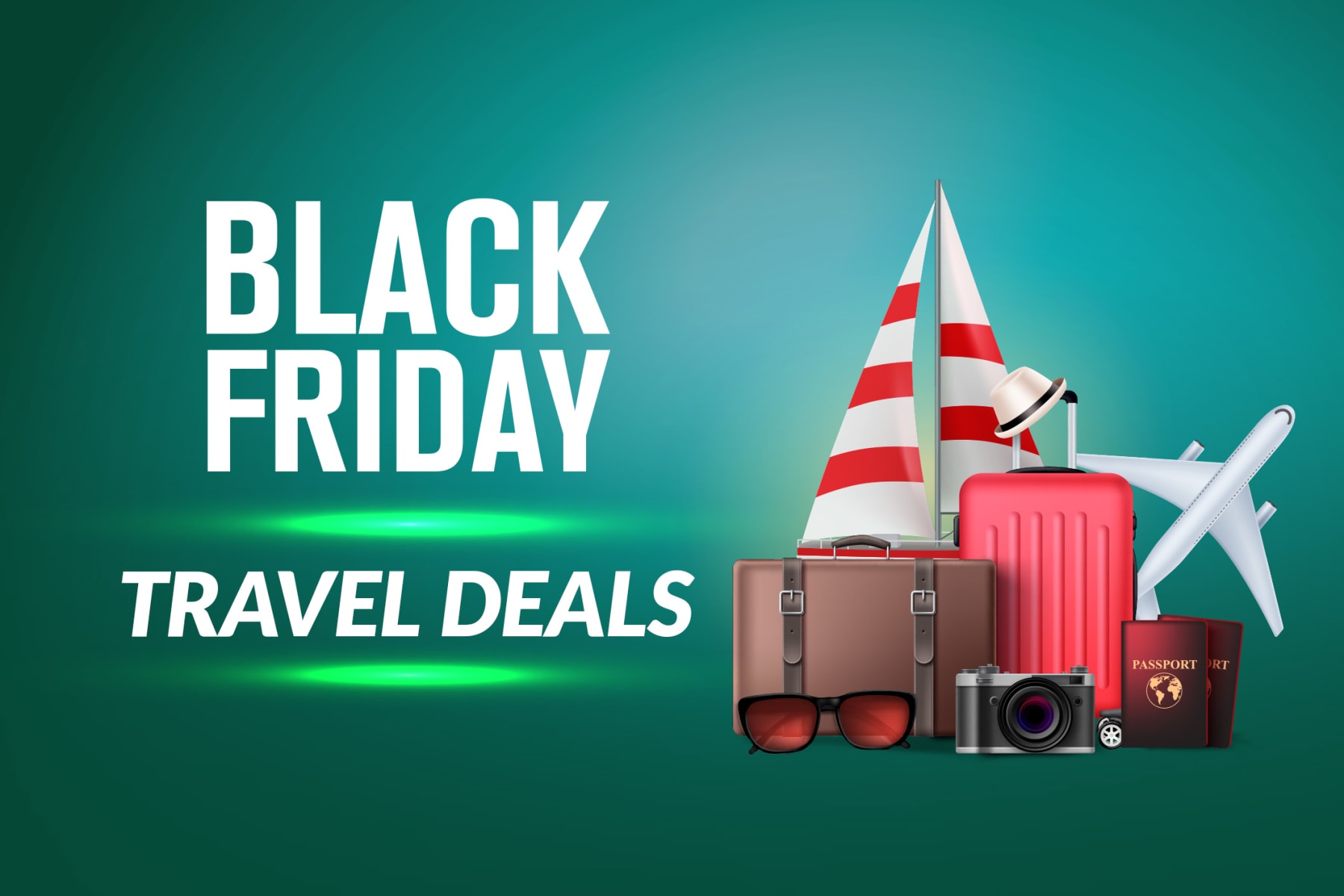 Black Friday travel deals used to be a popular category for consumers to shop. But the onset of the COVID-19 pandemic negatively affected the travel industry in a big way. Even now, some segments are still trying to bounce back to pre-pandemic levels, though the industry seems to be making real strides.
Last year, travel demand was so high that companies didn't have a lot of incentive to offer notable deals. Things are starting to even out, though, and we've already seen more deals than expected this year, with decent bargains, too. Because of that, we expect Black Friday, Cyber Monday, and yes, Travel Tuesday, to be great times to look for travel savings in 2023.
SEE ALSO: Black Friday TV Deals 2023: What Can You Expect This Year?
The Black Friday season has stretched out even longer over the last few years, and we don't see that changing this year. You may be able to start looking for Black Friday travel deals sooner. But if you do decide to wait, know that there should still be deals worth shopping during the OG Black Friday time frame.
We're here to help you learn what to look for, so check out our guide on what to expect from Black Friday travel deals in 2023 — whenever they pop up.
Jump Ahead for Key Travel Predictions
What to Expect From Black Friday Travel Deals in 2023
Black Friday Flight Deals
Our 2023 Prediction: 1-way fares will drop to $30 or less
While Black Friday travel deals can cover a wide range of categories, the most affordable — and versatile — option many people look for is airfare. And yes, there are Black Friday deals on flights. Whether you're shopping for flights for holiday travel or a reprieve from cold winter weather, Black Friday airfare deals can provide serious savings.
Black Friday deals on flights sometimes feature 1-way trips for $29 or even less.
It's not uncommon to see 1-way flights drop to $29 or even less, depending on the airline and the chosen route. But we tend to see more modest savings, too. For instance, last year CheapAir.com cut $10 off qualifying bookings, while Priceline took 10% off Express Deals sitewide.
In 2023, you may see lower Black Friday prices for flights within the U.S. A recent CNBC article reported that "international airfare is averaging $962, up 10% from last year and 26% from 2019, according to fare-tracking company Hopper." But domestic airfare is falling, the article noted, and "roundtrips within the U.S. are down 11% from last year and 12% from 2019 at an average price of $249." If the trend continues into the holiday shopping season, airlines could offer Black Friday deals on flights to entice travelers to fly domestically.
Black Friday Vacation Deals
Our 2023 Prediction: You'll be able to save hundreds on a variety of vacations
If you want to book more than a cheap flight, the good news is that Black Friday has plenty of offers on vacations, too. They vary based on where you want to travel and what kind of vacation you're looking for, but sales are worth browsing. Whether you want to stay stateside or see Europe in the summer, you may be surprised at the Black Friday vacation deals you find in 2023.
For instance, last year we saw the Apple Vacations Black Fri-Yay promotion take up to $500 off select packages, while JetBlue Vacations cut up to $750 off both flight and hotel packages and flight and cruise packages during its sale. Think outside the box, as well. Last year, REI took 20% off trips to a variety of destinations, including the Great Smoky Mountains, Bryce Canyon, and Point Reyes.
Black Friday Hotel Deals
Our 2023 Prediction: Rewards members will rake in the savings
Searching for a hotel at your destination can turn into an overwhelming task. You have to worry about resort fees, amenities, and whether you need to budget for breakfast. Black Friday 2023 should bring notable deals on hotel bookings, but it's important to note that rewards members will probably score the best offers.
SEE ALSO: Apple Black Friday Deals 2023: What Discounts Can You Expect?
Sure, you can find discounts — like at least 30% off select accommodations on Booking.com — without signing up for yet another loyalty program. But expect the most extensive offers to come from brands trying to reward their most consistent customers. Last year, Marriott rewards members could get 20% off stays at participating resorts. That might not sound like much, but when you're looking at those pricier properties, 20% can be significant.
These rewards programs are usually free to join, too. So if you're going to be traveling a lot — and sticking to one brand — it may be worth signing up for one more program.
Black Friday Cruise Deals
Our 2023 Prediction: Cruises will be 40% off or more
Cruises aren't for everyone, but many people enjoy escaping to what is essentially a floating resort and taking occasional trips to land for anywhere from a few days to two weeks. If you're one of the those people who can't stand winter's chill, you may want to go ahead and book a warm-weather escape now.
Watch for Holland America Line to take up to 40% off select sailings during their Black Friday sale, while Celebrity Cruises could offer extra perks for committing to your trip. Last year, Celebrity offered 75% off the cost of a second guest when you booked with a nonrefundable deposit. But even if you wanted a refundable rate just in case, that would still net you 60% off your second guest.
Black Friday Travel Sales
Our 2023 Prediction: Nearly free stays could return
While the above offers are great for specific categories, sometimes Black Friday travel sales in general offer much more. For example, Expedia hosted a savings event last year that included 30% off hotel bookings as well as all-inclusive resorts and travel packages. Only rewards members were eligible, but fortunately, the program was free to join.
If Priceline brings back its Black Friday deals from last year, you could score bookings for up to 99% off via Mystery Coupons.
Priceline also got in on the action and offered a variety of deals. It knocked 20% off select Express Deals and provided up to $3,000 to spend onboard select cruises, which is a serious deal. But its most eye-catching offer might have been up to 99% off via Mystery Coupons, which meant you could score a booking that was basically free!
You do need to be on the ball when it comes to grabbing the best Black Friday booking deals. We recommend signing up for emails from your chosen online travel agencies and brands now, so you won't miss out when the sales go live.
Black Friday Theme Park Deals
Our 2023 Prediction: Park tickets will be up to 60% off
Theme park discounts may not be on everyone's radar when booking travel, but why shouldn't they be? Whether you're planning a big trip for a huge family gathering or want a fun getaway for two, the Black Friday theme park deals could surprise you.
If you're a warehouse club member, look for special discounts you won't see elsewhere. For example, last year Sam's Club offered up to $80 off Disney World tickets. But even if you don't belong to a warehouse club, that doesn't mean you're out of luck. Some of the best savings could come from booking directly with your theme park of choice.
In 2022, Busch Gardens Tampa Bay offered up to 60% off admission tickets, Fun Cards, and annual passes. SeaWorld Orlando had a similar offer and cut up to 60% off tickets, Fun Cards, and annual passes, plus up to 50% off animal tours. LEGOLAND, meanwhile, knocked up to 50% off admission as well as up to 35% off annual passes for resorts in Florida, California, and New York.
Want to check out the world behind some of your favorite movies? Watch for Universal Orlando Resort to bring back its offer that provides two additional days for free when you buy 2-day passes.
Black Friday Luggage Deals
Our 2023 Prediction: You'll get the chance to save up to 65% on luggage of all kinds
If you're booking a new trip, why not grab some new luggage to bring along? We should see a decent number of luggage deals around Black Friday this year, including 60% off luggage and suitcases plus an extra 15% off at stores like Kohl's. That's what the retailer offered for Black Friday last year, and you could get free shipping on orders of $25, as well. And since shipping perks are becoming harder to find, we'll be watching for those to be part of the best deals of Black Friday 2023.
SEE ALSO: Black Friday Shoe Deals 2023: What Discounts Can You Expect?
Looking for rugged equipment to withstand rough handling? Then watch REI, which offered up to 57% off various kinds of luggage last year. Macy's also took 60% to 65% off luggage and provided free shipping with $25 orders for rewards members, while Samsonite offered an extra 30% off sitewide in its sale and Woot! cut up to 60% off during its luggage event.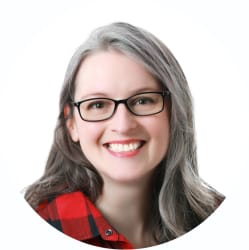 Senior Staff Writer/Consumer Analyst
Julie's work has been featured on CNBC, GoBankingRates, Kiplinger, Marketwatch, Money, The New York Times, Real Simple, US News, WaPo, WSJ, Yahoo!, and more. She's extolled the virtues of DealNews in interviews with Cheddar TV, GMA, various podcasts, and affiliates across the United States, plus one in Canada.
DealNews may be compensated by companies mentioned in this article. Please note that, although prices sometimes fluctuate or expire unexpectedly, all products and deals mentioned in this feature were available at the lowest total price we could find at the time of publication (unless otherwise specified).