Black Friday Phone Deals 2021: What iPhone and Samsung Galaxy Offers Can You Expect?
Be ready to shop third parties and sign a contract if you want to score the best smartphone discounts this year.
Every major cell phone manufacturer has their own release schedule, and consequently, their own timeline for discounts. But the one time of year you can usually score a great deal on any of the latest phones is Black Friday. Whether you prefer the newest Apple iPhone, Google Pixel, or one of the Samsung Galaxy devices, you're bound to find savings around this massive shopping holiday.
SEE ALSO: Black Friday 2021 Predictions: See All of Our Deal Previews!
We've laid out the kinds of discounts we expect to see this November, in case you're in the market for a new smartphone. Check out our guide to Black Friday phone deals in 2021 below, and be sure to bookmark this page — we'll update it as more Black Friday news surfaces.
The Top Black Friday Phone Deals in 2021
NOTE: The information below was assembled before the Black Friday ads came out. Please refer to the ads above before making any shopping plans.
What to Expect From Black Friday 2021 Phone Deals
iPhone 13 Models Could Be Up to $250 Off
The iPhone 13 lineup has plenty of intriguing selling points, which is par for the course for Apple products. Unfortunately, another thing that's par for the course is the lack of outright discounts. Given that all the iPhone 13 models, including the iPhone 13 Pro and iPhone 13 Pro Max, are scheduled to hit the shelves on September 24, the gap between then and Black Friday isn't long enough for them to see serious price drops — at least from Apple. You can expect some iPhone 13 deals around Black Friday, but be ready to jump through hoops and be willing to commit.
Last year, we saw a handful of deals on the then-current-generation iPhone 12, though the best discounts largely required an eligible trade-in and signing up for a high-tier plan with a carrier. For instance, Verizon offered a free iPhone 12 64GB model, but only for new customers who switched; plus they had to trade in an eligible device and sign up for the Get More Unlimited plan. Assuming they met all the requirements, they'd then receive a $300 eGift card, as well. Many Black Friday iPhone deals were of a similar nature: you could receive a free smartphone, but only with eligible trade-ins and when signing up for particular plans.
The most straightforward Black Friday iPhone offer was probably the one from Sam's Club, which knocked up to $250 off iPhone 12 and iPhone 12 Pro models. The catch was that you had to buy the phone on an installment plan with AT&T; you could also have the $30 activation fee waived. Xfinity Mobile featured a similar offer, and also gave existing customers a $250 prepaid card if they upgraded to a new Apple device. The catch there was Xfinity Mobile being exclusive to Xfinity home customers.
While you may have to jump through hoops to score these Black Friday iPhone deals, we absolutely expect similar offers to return for Black Friday 2021.
Older iPhones Will Feature Bigger Savings
Any savvy Apple customer knows that when the company releases a new device, they lower the prices on previous-gen models. And those prices dropping could mean we see even bigger savings when Black Friday rolls around. For instance, the iPhone 12 now starts at only $599 for the "mini" model, as opposed to its original $699 starting price. If we see iPhone 12 deals that are similar to what we saw for the iPhone 11 last year, discounts could go up to 50% off. Alternatively, carriers may take as much as $700 off, although it's reasonable to expect that discounts of around $200-$350 off will be most common.
The Google Pixel 6 Will Come with Gift Cards
There's a lot of hype surrounding the Google Pixel 6, enough that the company has reportedly "asked suppliers to prepare 50% more production capacity for the handsets compared with the pre-pandemic level in 2019," according to Nikkei Asia. With so much excitement brewing, it might seem like Google would be unwilling to offer any significant savings for Black Friday.
Target offered a $50 gift card with Pixel 5 purchases last Black Friday; watch for the same deal with the Pixel 6 in 2021.
Google's Pixel phones are traditionally released in October, which means there's even less time between them hitting the shelves and Black Friday when compared with the iPhone. However, that hasn't stopped the company from offering significant savings during the shopping extravaganza. Watch for Google to discount the Pixel 6 by $50 at least; that would match the savings it offered for the Pixel 5 last year.
You can find even better deals if you shop elsewhere. In 2020, Best Buy knocked $100 off unlocked models of the then-current-gen Pixel phones when they were activated right away, while B&H Photo Video and Amazon matched the $50 off from Google. Target, meanwhile, offered a $50 gift card with Pixel 5 purchases, ideal for frequent bull's-eye shoppers. And as with other phones, some carriers boasted bigger discounts — up to $200 off outright — but required customers to sign a 2-year contract.
The Pixel 5a Could Cost $5 per Month With a Contract
Google releases its Pixel "a" models the year after their flagship phones come out. So while the 5a might sound at first like a previous-generation phone, it's actually the latest "a" iteration. These are often more-affordable versions of Pixel phones for consumers who might be on a tighter budget. As such, we might see carriers offer these phones for free or very cheap during Black Friday.
For instance, last year both AT&T and Verizon offered the Pixel 4a for only $5 per month to customers who signed up for a new unlimited plan. That amounted to a total cost of $150 or $120, respectively, which is a seriously great deal on a new Pixel phone. There's no reason to think something similar won't pop up for the Pixel 5a when Black Friday 2021 rolls around.
The Samsung Galaxy S21 Could Be $115 With a Trade-In
The Galaxy S21 came out in January 2021 and is Samsung's latest smartphone. We wouldn't be surprised to see deep discounts on the S21 for Black Friday, given how much time will have passed between the initial release and the shopping holiday. However, though the phone is several months old, the best Black Friday deals will still likely involve trading in another device with high demand. Last year, Samsung offered the then-current Galaxy S20 for only $115 with Verizon service and an eligible trade-in — resulting in savings of up to $885.
Don't Expect Galaxy Note21 Deals
Samsung typically releases the latest Galaxy Note device around August each year — just in time to see at least a few deals by the time Black Friday pops up. We won't be seeing any Galaxy Note21 deals this year, though, because there isn't a Galaxy Note21 device. This particular iteration was canceled earlier this year, but many industry experts are still talking about a new Galaxy Note being released in 2022.
SEE ALSO: Apple Black Friday 2021: What Deals Can You Expect on Your Favorite Devices?
So what does this mean for finding Black Friday discounts on Galaxy Note models? The Galaxy Note20 and Galaxy Note20 Ultra should still be available from both Samsung and third-party retailers like Best Buy. Considering the Ultra model was discounted by $250 during Black Friday last year, there's a good chance we'll see at least that much knocked off again in 2021.
What About Black Friday Deals on Foldable Phones?
Foldable phones are gaining in popularity, but these aren't the ones you remember from the mid-to-late 2000s. These smartphones only kind of resemble the flip phones you may remember, and they come with premium price tags to boot. For instance, last year the Motorola Razr 5G dropped to $1,000; considering it retails for around $1,400, that's a serious discount. But it's also still a lot to shell out for a new phone, and one that might not have the same solid track record as a Samsung Galaxy or Apple phone that costs around the same price.
There are other folding phones, notably the Samsung Galaxy Z Flip3 5G and the Samsung Galaxy Z Fold3 5G. The list prices of these latest-generation models start at $1,000 and $1,800, respectively. Last year, the then-current Galaxy Z Flip dropped to around $1,200 for Black Friday, which means it had an even higher initial price than this year's iteration. Because these phones are so pricey to begin with, we expect any deals we see — whether significant or not — to result in a device that still requires a notable investment.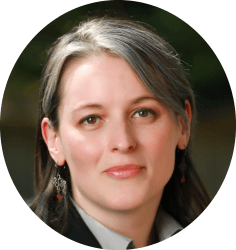 Senior Staff Writer/Spokesperson
Julie's work has been featured on CNBC, GoBankingRates, Kiplinger, Marketwatch, Money, The New York Times, Real Simple, US News, WaPo, WSJ, Yahoo!, and more. She's extolled the virtues of DealNews in interviews with Cheddar TV, GMA, various podcasts, and affiliates across the United States, plus one in Canada.
DealNews may be compensated by companies mentioned in this article. Please note that, although prices sometimes fluctuate or expire unexpectedly, all products and deals mentioned in this feature were available at the lowest total price we could find at the time of publication (unless otherwise specified).