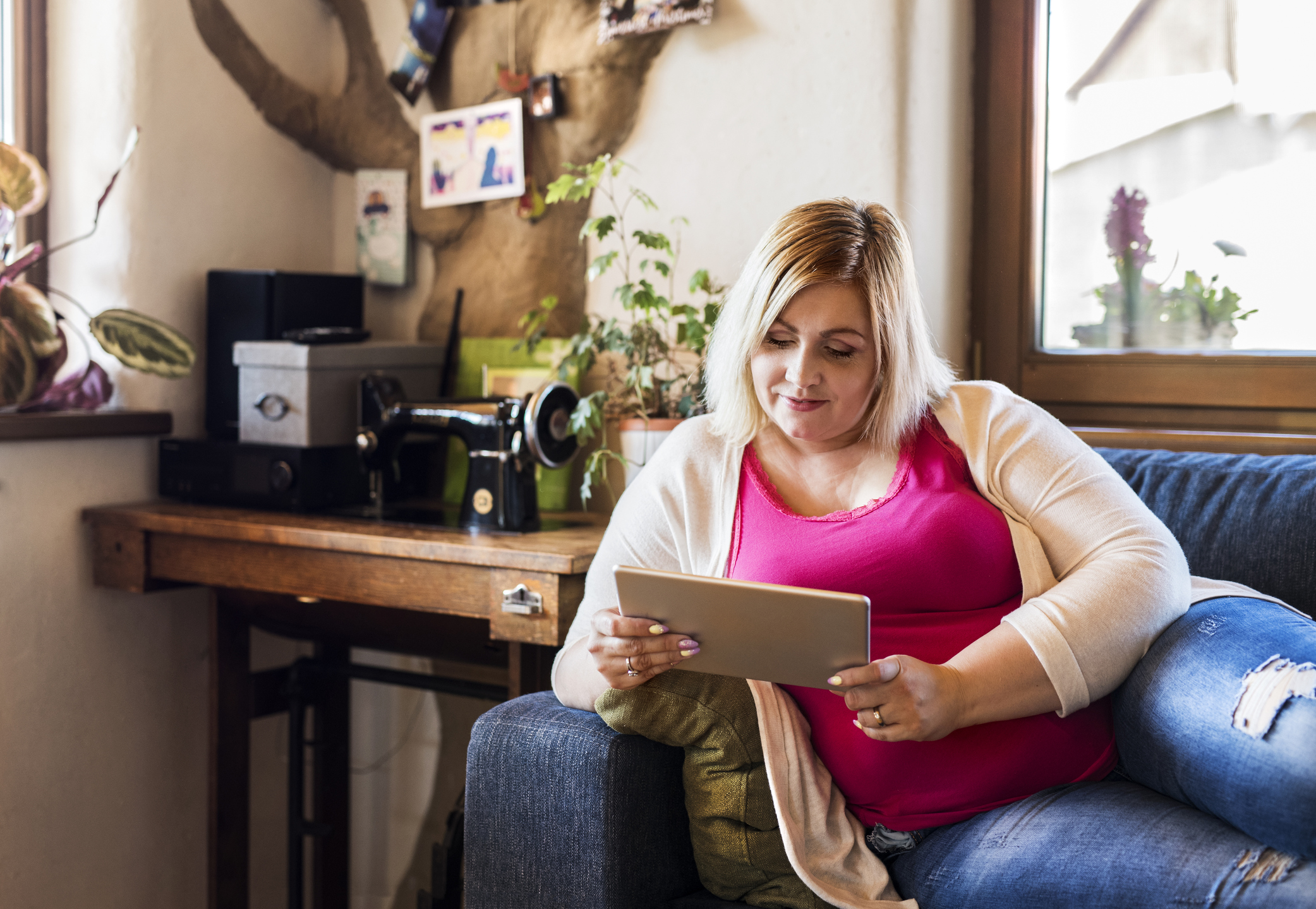 Many shoppers spend the month of November eagerly awaiting Black Friday, only to call their shopping done as soon as the holiday wraps up. However, if you aren't considering Cyber Monday, you're missing out.
Check out our guide below to learn what to buy on Cyber Monday.
Is Cyber Monday Worth It?
If you're asking, "Is Cyber Monday worth it?" the short answer is yes! For the past two years, we've actually seen more deals on Cyber Monday than on Black Friday. And they're certainly worth checking out.
For the past two years, we've seen more deals on Cyber Monday than on Black Friday.
For one thing, retailers typically offer sitewide coupons on Cyber Monday. Even better, the coupons often stack, resulting in excellent price lows. In some cases, Cyber Monday deals are even better than their Black Friday equivalents.
4 Things That Are BETTER to Buy on Cyber Monday
In 2018, about 25% to 30% of the deals we listed on Cyber Monday were the lowest prices we'd seen on those products all year. Unfortunately, the price lows weren't always exceptional — some deals were as little as $1 cheaper than what the items cost on Black Friday. Still, other Cyber Monday offers are total steals, saving you $100 or more compared to the Black Friday price.
Read on for our list of things to buy on Cyber Monday. And note that this is just general advice — Thanksgiving and Black Friday can have good deals on the below products, too.
Speakers
Whether you're looking for a full sound system or a portable Bluetooth speaker, Cyber Monday will provide great opportunities to save. Honestly, we'll likely see a similar number of speaker deals on Thanksgiving, Black Friday, and Cyber Monday. While we tend to see more high-quality portable speaker deals on Thanksgiving, Black Friday is good for other speakers. But Cyber Monday offers a good showing of both.
SEE ALSO: Thanksgiving vs. Black Friday vs. Cyber Monday: What to Buy Each Day
Watch for speaker bundles to fall to around $180 on Cyber Monday, depending on the package. Additionally, expect loudspeakers to cost around $100. And count on high-end portable Bluetooth speakers going for $150 or less. One of the best deals we saw last year featured two Sonos Play:1 speakers bundled with a $50 Amazon gift card for $298.
Beauty Products
Expect beauty products to be one of the best things to buy on Cyber Monday, with a fair number of them earning our Staff Pick designation. In fact, around 78% of the beauty deals we listed during Cyber Monday 2018 received that "best of the best" badge. Black Friday was the next best bet last year— around 55% of the beauty deals were Staff Pick-worthy that day.
On Cyber Monday, watch for stores like Aveda to take 20% off sitewide. And look for Bath & Body Works to knock 40% off in addition to providing free shipping on $40. We rarely see Bath & Body Works offer free shipping of any kind, so when it does, it makes the sales even more appealing. As for other retailers, Dermstore took up to 30% off a variety of big-name brands last year, including Harry Josh and Foreo. Sephora boasted deals under $15, and Ulta offered similar promotions, like mascara for $10, an Urban Decay palette for $15, and 40% off Anastasia Beverly Hills glow kits.
Expect Bath & Body Works to take 40% off, plus have a rare free-shipping offer.
Look to retailers without a beauty focus, as well. Amazon is sure to have beauty deals, while Kohl's had hair tools that were up to 25% off and beauty gift sets for up to 50% off last year. Don't forget Target, either. The bull's-eye retailer should definitely have noteworthy deals. Last year, it took 50% off a Conair Pro hair dryer, as well as doorbuster gift sets.
Toys
We expect to see the most toy deals on Cyber Monday, compared to Thanksgiving and Black Friday. If last year's trend repeats, the online shopping holiday should have twice as many toy deals as Thanksgiving, and almost three times as many Staff Picks. It'll also have more than double the amount of Staff Pick offers as Black Friday. In fact, we expect roughly 62% of the toy deals on Cyber Monday to be among the best of the best. So is it worth waiting for Cyber Monday for toy purchases? Absolutely!
If you're shopping for toys, look to Amazon to take up to 50% off a variety of products. Plus, it's bound to knock up to 30% off select LEGO sets. Additionally, shopDisney will likely have tiered discounts, taking up to 30% off select purchases.
SEE ALSO: 9 Ways Cyber Monday Is Different From Black Friday
At the same time, keep an eye out for super-cheap Funko figures — last year, Walmart sold them for as little as $2. Additionally, LEGO Minifigures could be as little as $3. Both of these make excellent stocking stuffers or gift swap items.
Laptops (Sometimes)
While Black Friday is the best day to hunt for a good laptop deal, Cyber Monday is a close second. In 2018, we saw roughly the same amount of both Staff Picks and total laptop deals on Friday and Monday. So you may be asking yourself, "Should I wait for Cyber Monday to buy a laptop?" Really, the choice is up to you. However, if you missed out on a doorbuster on Black Friday, you can absolutely still find a solid deal on Cyber Monday.
As with other categories, Amazon will have laptop deals on Cyber Monday. Last year it offered up to 28% off laptops. That doesn't seem like much, but the discount did yield a handful of notable savings. Otherwise, look to Dell for the best deals. You should be able to find Chromebooks for $200 or less on Monday, and gaming laptops for as little as $550.
Readers, what are you planning to buy on Cyber Monday? Let us know in the comments below!
---