Is Cyber Monday Worth It? Here's What to Buy on Cyber Monday
Thanks to sitewide coupons and big discounts, you can score great deals on Android phones, kitchen supplies, and other items.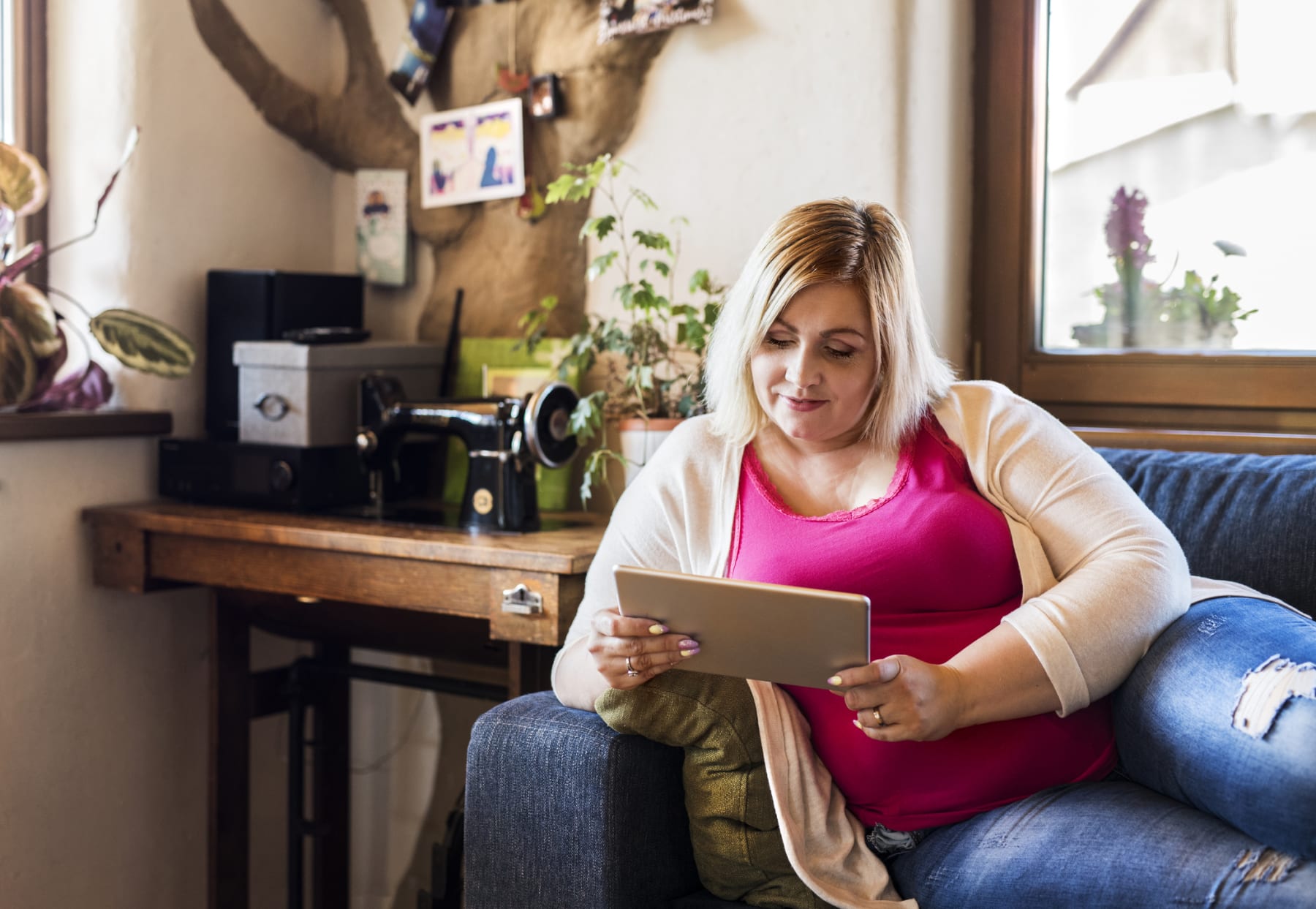 Many shoppers spend the month of November eagerly awaiting Black Friday, only to call their shopping done as soon as the holiday wraps up. However, if you aren't considering Cyber Monday, you may be missing out. So are Cyber Monday deals worth it?
Check out our guide below to get an answer to that question, and learn what to buy on Cyber Monday. (When is Cyber Monday 2021, you ask? It falls on November 29.) Then go here to see the rest of our Cyber Monday coverage!
Is Cyber Monday Worth It?
If you're asking, "Is Cyber Monday worth it?" the short answer is yes! In 2017 and 2018, we saw more deals on Cyber Monday than on Black Friday. And though Cyber Monday had fewer deals in 2019 and 2020 compared to Black Friday, it was still close. So these Monday offers are certainly worth checking out.
Some Cyber Monday offers are total steals, saving you $30 or more compared to the Black Friday price.
For one thing, retailers typically offer sitewide coupons on Cyber Monday. Even better, the coupons often stack, resulting in excellent price lows. In some cases, Cyber Monday deals are even better than their Black Friday equivalents.
In 2020, we deemed about 22% of the deals we listed on Cyber Monday to be Staff Pick-worthy, or "best of the best" offers, and many were price lows. Compare that to Thanksgiving and Black Friday last year, for which 18% and 20% of the deals were Staff Picks, respectively. Unfortunately, those Cyber Monday offers weren't always exceptional — some deals were as little as $1 cheaper than what the items cost on Black Friday. Still, other Cyber Monday offers are total steals, saving you $30 or more compared to the Black Friday price.
What to Buy on Cyber Monday
Read on for our list of things to buy on Cyber Monday. And note that this is just general advice — Thanksgiving and Black Friday can have good deals on the below products, too.
Shoes
We saw a similar number of shoe deals on Thanksgiving, Black Friday, and Cyber Monday in 2020, but Monday won out with its higher percentage of Staff Pick offers — though Black Friday came in a close second.
Prices will potentially be the best we've seen all year in some cases, with some falling under $10. Last year, notable offers included a pair of women's weather-resistant boots for $11, women's rain boots for $13, and men's slides for $15.
SEE ALSO: The 8 Best Cyber Monday Stores to Shop in 2021
Watch for sales from major retailers, including Kohl's, which dropped more than 100 pairs of shoes to $30 or less in 2020. Also look for Sperry to take up to 50% off again, and for Joe's New Balance Outlet to take as much as 70% off in its Cyber Week sale.
Keep an eye out for stacking savings, as well. Last year Rack Room Shoes knocked 20% off, which stacked with a "buy one, get 50% off another" promotion. And Cole Haan cut up to 70% off during its Cyber Monday sale, plus offered a coupon for an extra 10% off on top of that.
Kitchen Items
In 2020, we saw more than 1.5 times the number of deals on kitchen items on Cyber Monday compared to Black Friday. And the amount of Staff Pick deals that Monday far exceeded Friday's, as well. In fact, about 36% of the offers we listed on Cyber Monday earned our "best of the best" designation. So is it worth waiting for Cyber Monday to buy kitchen supplies? You bet!
Notable deals we saw included the following:
A Cuisinart waffle maker for $17
An electric wine opener for $20
A 3.7-quart air fryer for $30
A SodaStream sparkling-water maker for $42
Watch for rare sales to pop up for Cyber Monday, as well. Last year Keurig took 30% off coffee makers and 25% off coffee, for instance. Woot!, meanwhile, cut up to 40% off select kitchen items, and Sur La Table knocked up to 55% off.
Unexpected retailers will likely participate, too. For example, Home Depot cut up to 50% off tableware, bar items, and small kitchen appliances on Cyber Monday 2020. Also watch for Kohl's to discount KitchenAid small appliances, cookware, and tools by up to 50%. Their deals should be even better with Kohl's Cash offers, which usually go up to $15 for every $50 spent around these major shopping holidays.
Beauty Products
If you've been asking yourself, "Should I wait for Cyber Monday to buy beauty products?" know that we'd recommend an answer of "yes"! We listed the same number of beauty deals on Thanksgiving and Black Friday in 2020. But when it came to Cyber Monday, we posted nearly twice as many of these offers. We also listed more Staff Picks that day, with about 27% of the deals earning this badge.
Watch for Cyber Monday beauty sales to pop up at many retailers, including Amazon, Perfumania, and Philosophy.
Watch for beauty sales to show up at a number of different retailers, including Amazon; it featured a "buy four, get an extra $5 off" promotion in 2020. Specialty stores will get in on the action, too. Perfumania took up to 25% off during its Cyber Monday sale last year, giving shoppers the perfect opportunity to grab fragrances or a gift for someone for less. And Philosophy offered up a coupon code that knocked 40% off sitewide, as well as a free gift with orders of $50.
Other impressive deals included the vegan, heat-protectant Pureology Color Fanatic leave-in conditioner spray for $20, a Philips electric wet/dry shaver for $28 after rebate, and a personal microdermabrasion wand for $70.
Android Phones
Android phones is one category where you could find a great deal on Thanksgiving, Black Friday, or Cyber Monday. Last year, we listed more Android phone deals on Cyber Monday than on Thanksgiving or Black Friday — more than on the other two days combined, in fact. But all three days had similar amounts of Staff Pick deals, with Monday just barely edging out the other two.
SEE ALSO: Is Cyber Monday Better Than Black Friday? 8 Ways the Shopping Holidays Differ
Cyber Monday is a good time to hunt for discounted midrange devices. For instance, last year we saw unlocked phones by Motorola and LG for as little as $100. But Cyber Monday is also a good time to look for older generations from the big-name brands, as well. We listed a deal for a Google Pixel 3a for only $239 in 2020, and although the phone was one generation behind at that point, that's still a solid offer.
Other notable deals included an unlocked Pixel 3a XL priced at $299, and an unlocked Sony Xperia 1 for $480. We also saw a Samsung Galaxy S20 FE for $549, along with unlocked OnePlus phones for as little as $630. Be aware, though, that most of the deals we see will likely be for individual devices, rather than category-wide sales.
TVs (Maybe)
TVs is another category wherein the strongest deal day shifts from year to year. Sometimes it's Black Friday, sometimes it's Cyber Monday, and sometimes it'll be Thanksgiving. In 2020, we saw nearly twice the amount of TV deals overall on Monday compared to the previous Thursday, but all three days had almost the same amount of Staff Pick deals.
Last year we found prices as low as $110, and that was for a 32" Roku smart TV. A set like that might not sound impressive, but 32" is a good size for a smaller space. And the fact it had smart capabilities made it an even better offer. One of the more notable deals we saw was a Hisense 55" smart TV for $200 at Best Buy — for those who don't care about owning the biggest name brands, this was an excellent bargain. We also saw Samsung TVs for as little as $298, but another super-impressive deal was for an Insignia 70" smart Fire TV that cost only $480. That's hard to beat for a huge TV!
No matter what day is best for shopping TVs this year, we expect to see at least a few of these kinds of deals surface again.
Ready to shop? Check out the best deals available right now!
---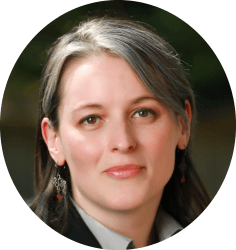 Senior Staff Writer/Spokesperson
Julie's work has been featured on CNBC, GoBankingRates, Kiplinger, Marketwatch, Money, The New York Times, Real Simple, US News, WaPo, WSJ, Yahoo!, and more. She's extolled the virtues of DealNews in interviews with Cheddar TV, GMA, various podcasts, and affiliates across the United States, plus one in Canada.
DealNews may be compensated by companies mentioned in this article. Please note that, although prices sometimes fluctuate or expire unexpectedly, all products and deals mentioned in this feature were available at the lowest total price we could find at the time of publication (unless otherwise specified).