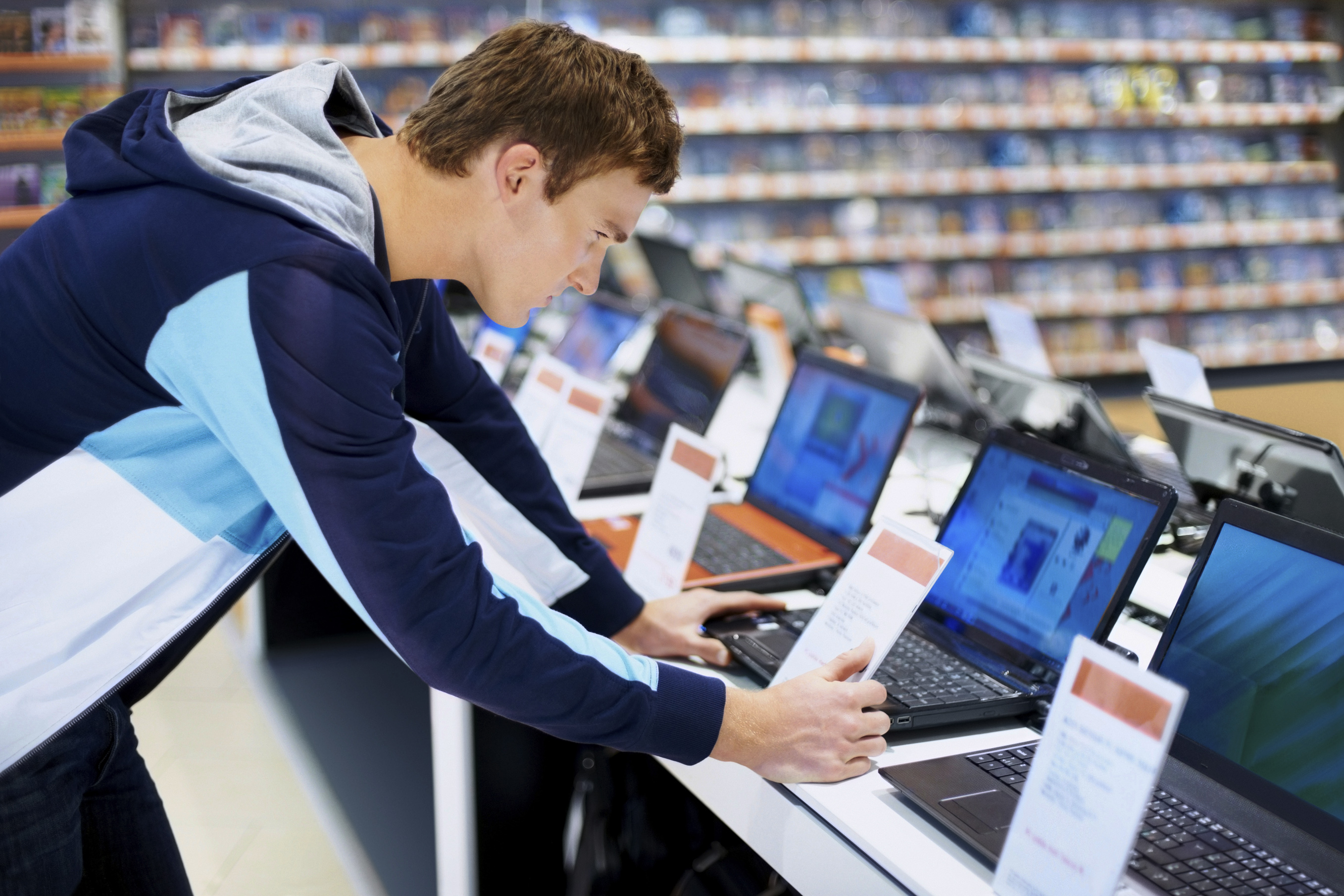 Black Friday is an exciting time, but it can also be overwhelming. If you don't know how to prepare for Black Friday, you could miss the best deals.
Fortunately, we've put together 17 strategies to help you have a smoother experience. Read our Black Friday strategy guide below to see when you should start watching for deals, how to keep your budget intact, and how to avoid disappointment.
How to Get Ready for Black Friday
Make a Budget (Now)
The first step is deciding how much you can afford to spend this holiday season. Nail down the items you absolutely must have, including gifts and other purchases you've been saving for. And be sure to leave room for incidentals, like pop-up holiday parties or friendly gatherings. Once you've put together this list, calculate the absolute maximum amount you can afford to go over — and be prepared to stick to it.
Nail down the items you absolutely must have, and be sure to leave room for incidentals.
Once you've figured out how much you're willing to spend, make a list of all the people you're shopping for. That'll help you dole out appropriate amounts for each gift. Then, get an idea of what you'd like to buy for your recipients. Keep it as nonspecific as you can and be flexible with your shopping — doing so will help to shield you from missing deals, or from buying offers that aren't that great.
Check Prices Before Black Friday
This step might seem like a waste — after all, if Black Friday has good deals, why do you need to look at prices now? But the truth is, by checking up on pricing for the items on your list now, you'll have more confidence in the offers you see during Black Friday. Knowing that a Google Nest Mini goes for $49 now means you'll recognize that a $25 price tag on Thanksgiving is a solid deal.
Study the Ads
Familiarize yourself with the Black Friday ads. Check the circulars for your favorite stores first, but don't ignore the ones from places you might not normally shop! While it's easy to buy a new Echo device from Amazon, stores like Staples or Best Buy could have better savings locally. Make note of any restrictions, including deals that only run until a certain time or on a certain day.
Weigh Online vs. In-Store Shopping
If you can't stand the crowds in-store, staying online might sound like the perfect alternative. But online shopping can come with a few drawbacks. Watch out for short-lived deals that sell out fast, a lack of inventory transparency, and website crashes (or outright refusals to load). Additionally, price comparisons are an absolute must.
SEE ALSO: Our Guides to the Top Black Friday Stores
If you can, look at both in-store and online prices. A retailer's website might start Black Friday sales earlier than the physical store, helping you get a better price. Or it might just match store prices. Even if the latter is the case, you'll still avoid fighting over parking spaces if you shop online!
Braving the crowds to get an exclusive deal? Black Friday shopping in-store can be a test of anyone's patience. While crowds might not reach mythical levels, you can still expect longer wait times. However, only stores in highly populated areas will likely host huge crowds. Your local retailers may only have a rush when stores open.
Bookmark Pages Ahead of Time
If you're planning on shopping online, you should be utilizing bookmarks. In many cases, bookmarking a product page ahead of time can save you precious seconds when sales go live. However, note that sometimes stores will have products at different URLs. In these cases, you could find yourself staring at a 404 error message. If you'd rather not risk that, at least bookmark the homepage of the store's website — you'll still save at least a little time.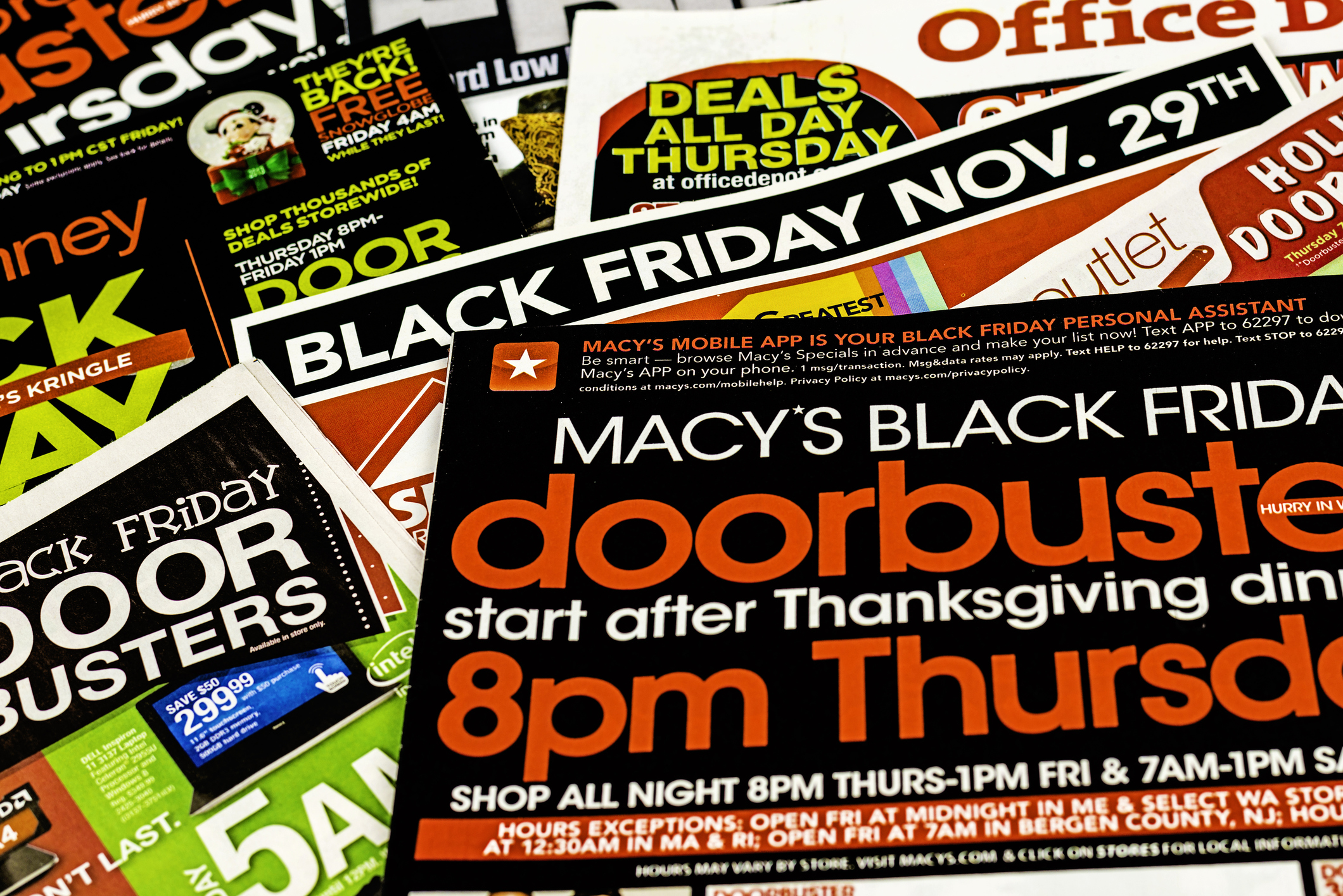 Craft an In-Store Game Plan
If the idea of hitting the stores doesn't fill you with dread, don't think you can just plunge into it blindly. You'll still need to craft a game plan. Check the ads for your most wanted items and find the retailers that have the best deals. Then note store opening hours and how long the discounts run — doorbuster deals are usually available for a limited time.
Assign team members to different stores to maximize doorbuster coverage, then meet up later to swap items and pay each other back.
Then you have to prioritize. Pursue items based on whether they'll be on sale for a short amount of time, or if they're in high demand (and likely to sell out quickly).
If your game plan involves creating a dream team of friends and family to help, try to coordinate your lists. Assign your team members to different stores to maximize doorbuster coverage. You can meet up later to swap items and pay each other back.
Forget the Cart
If a huge item isn't on your list, consider hitting the stores with reusable shopping bags instead of pushing a cart around. These bags make it easier to navigate through crowds, and are a good tool to guard against impulse shopping. If you can only buy what you can carry, you'll be more careful about what you head to the register with.
Don't Expect Stores to Price Match
Many stores have generous price match policies, where they'll meet a competitor's price within a certain time after purchase. However, when Black Friday rolls around, don't expect those same retailers to be so giving. Many retailers suspend their price matching from at least Thanksgiving through Cyber Monday. Some even refuse to price match during the entire weeks of both Thanksgiving and Cyber Monday.
SEE ALSO: Your Black Friday Price Match Guide for 2019
If there's a chance that your store of choice will honor a competitor's prices, be absolutely prepared. Take a physical ad with you, or have the digital ad pulled up on your phone. Don't try to use a copy of the ad — retailers will be less likely to believe it.
Dress Appropriately
This goes beyond dressing for the cold or for overheated stores. Headed to Best Buy or Target? Unless you have a ton of patience and don't mind helping people, we'd suggest not wearing a blue or red shirt at these stores, respectively. You could be mistaken for staff, and inundated with requests to help find items or check prices. How many times will you be able to explain you don't work for the store before feeling exasperated? Better to err on the side of caution, in our opinion.
Start Shopping on Thanksgiving... or Even Sooner
Savvy Black Friday shoppers know the best deals can pop up before the big day itself. Some of the best savings can actually be found on Thanksgiving, and many retailers prefer to roll out deals even sooner to try to beat the competition.
Be Ready to Stand in Line
No matter what time you shop on Black Friday, you're bound to encounter at least one notable wait. Make sure you have entertainment on hand, lest your boredom leads to impulse purchases. Think about adding a new playlist or audiobook to your phone (and remember to take out your earbuds before dealing with any store associates). That said, focus on the essentials. Don't haul anything that's likely to become a pain to carry around while shopping.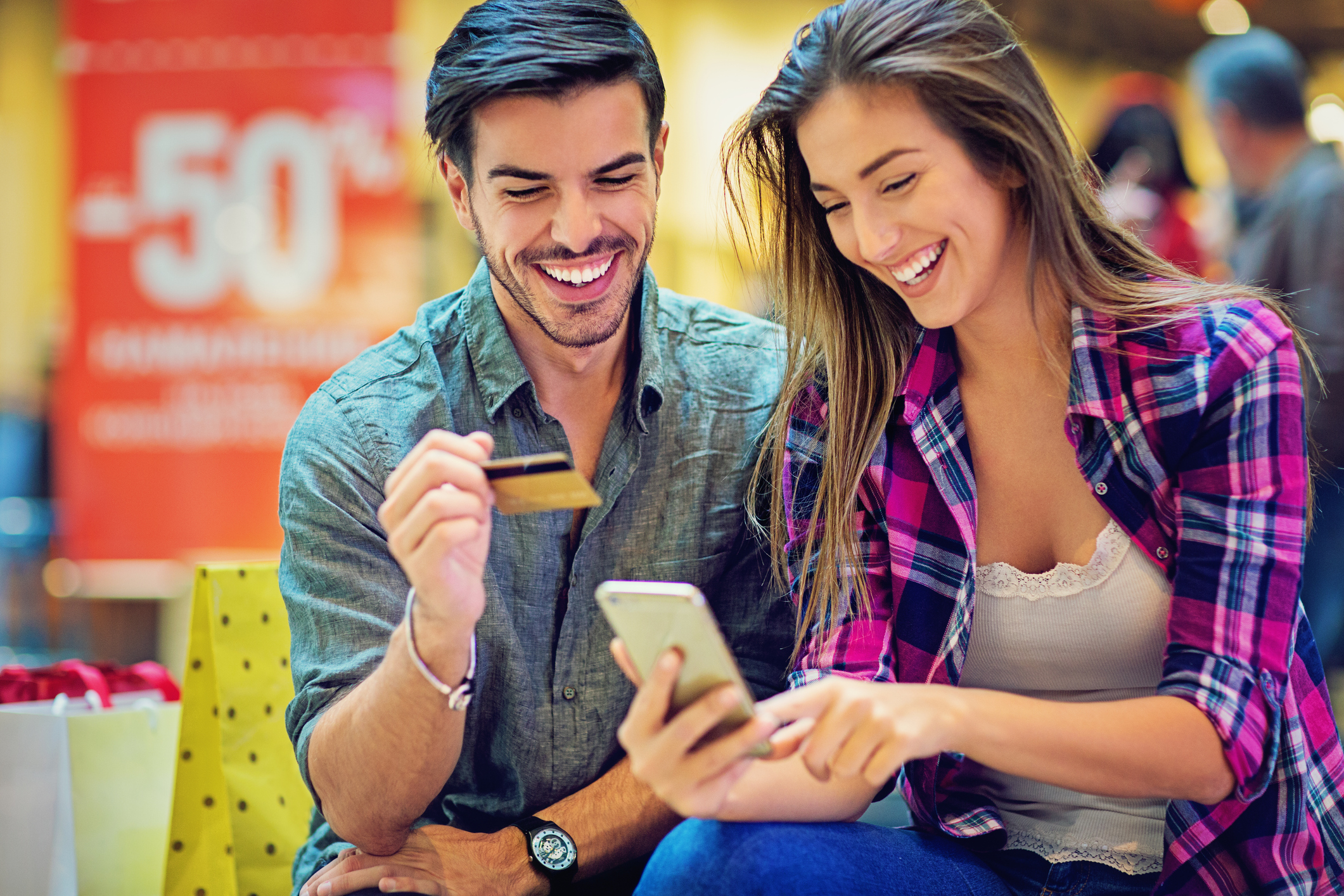 Download Apps and Save Extra
While standing in those long lines, you may want to double-check that you're getting the best deal. If you actually do find a better price elsewhere, the store might match it. Alternatively, you can order online and head to the next store on your list. Either way, we suggest downloading the DealNews app to stay on top of the latest deals while on the go.
Avoid the knickknacks near the registers or by the door.
Avoid Impulse Purchases
There's a variety of items to avoid on Black Friday, and impulse purchases are definitely on the list. When you're saving a lot of money on the shopping holiday, it's easy to feel like a couple of extra items won't matter. This kind of thinking will destroy your Black Friday budget! Avoid the knickknacks near the registers or by the door.
Beware of Final Sale Items
Plenty of Black Friday promotions claim to offer the lowest prices of the season. However, before you rush to buy anything — especially a big-ticket item — check to see if it's a "final sale." Products with that designation typically can't be returned, and if they can be, they could incur a restocking fee of at least 15%. Familiarize yourself with the store's policy before you add that new TV to your cart.
Stay Organized
Mail-in rebates and store credits are popular forms of Black Friday discounts. Retailers tend to prefer these kinds of savings, as they're able to advertise deep discounts, but still rake in the full prices for these items. It's a win-win, really.
SEE ALSO: How to Get Black Friday Doorbusters in 2019
Redeeming those offers can be a bit tricky for those who aren't well-organized. We suggest tucking your receipts and rebate forms into a special envelope or section of your wallet. When you're home, create a spreadsheet with all the pertinent details for each offer, including the product, store, dates the offer is valid, and anything else you might need to scoop up those savings.
Be a Social (Media) Butterfly
Whatever your favorite social platform might be (Twitter, Instagram, Facebook, or something else entirely), start following your favorite stores now. Keep a close eye on these accounts, as coupons, sale previews, or even Black Friday ads can appear there. These can net you some serious savings, or help you find a bargain you wouldn't have seen otherwise.
Additionally, be sure to check these accounts for coupons before you hit the stores. Look for promo codes from manufacturers' websites, store websites, or right here on DealNews. And if you're headed in-store, check your local paper and online circulars for printable coupons to take along, as well.
Be Kind to Everyone
Please be nice to sales associates. True, some retail employees absolutely jump at the chance to earn holiday overtime pay by working on Thanksgiving or Black Friday. But they still have to face long lines, temperamental customers, and probably co-workers who have zero desire to be there. You won't be able to control the people around you, but you can definitely be a bright spot in someone else's stressful day.
In fact, be kind to everyone. It's not worth arguing with someone over the last item in a pile. There is always another deal.
Readers, what are your best Black Friday strategies? Let us know in the comments below!
---