12 Things NOT to Buy on Black Friday
Don't expect many stellar deals on jewelry, gift cards, or outdoor furniture during this shopping holiday.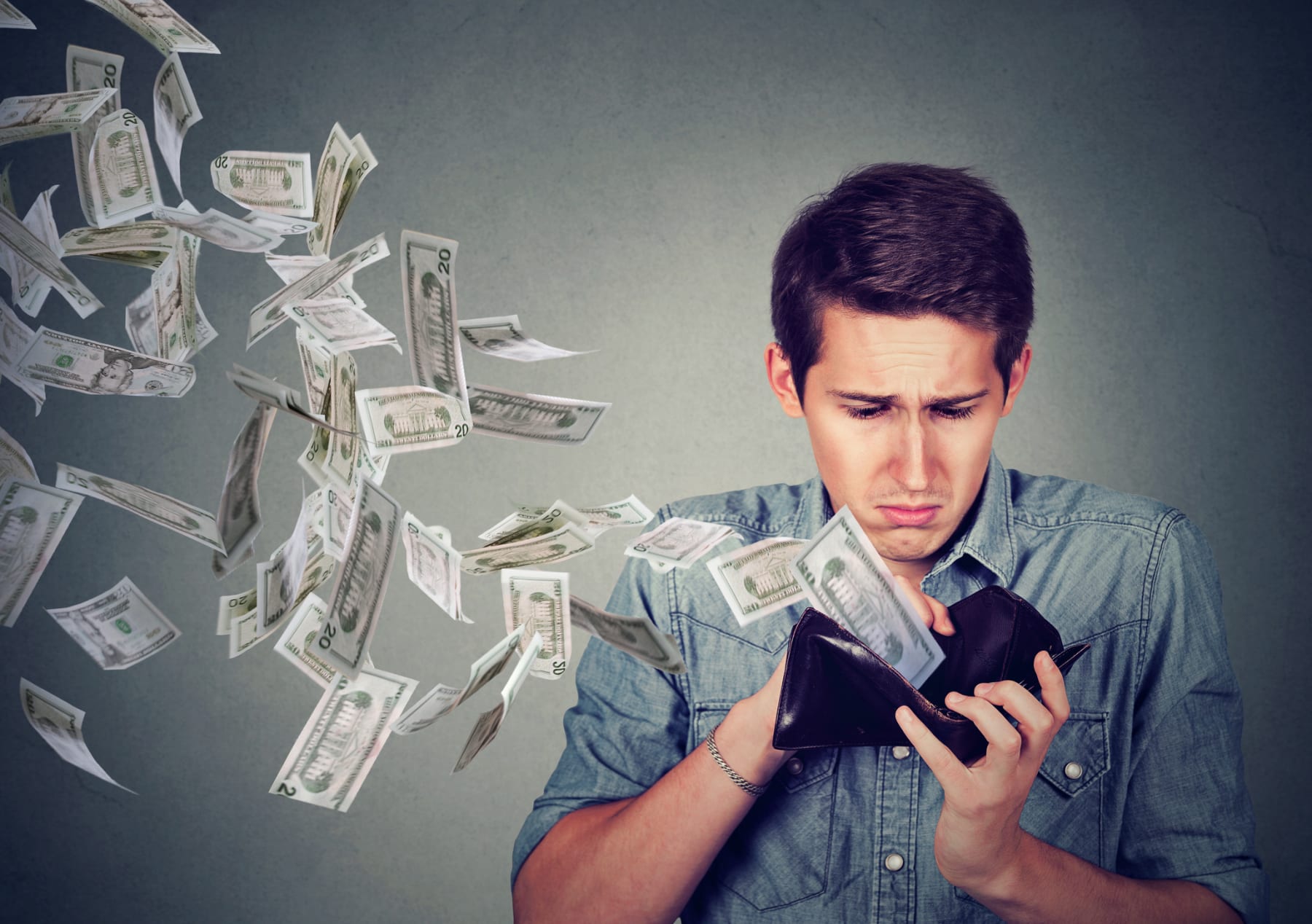 Finding the best deals during Black Friday involves more than just seeing what's on sale. In fact, there are definitely some things not to buy during Black Friday. It might be the biggest shopping holiday of the year, but that doesn't mean every deal is going to be a good one.
Our guide gives you the lowdown about what not to buy on Black Friday. When you put together your Black Friday plan of action, also remember to check out when you can expect the ads to appear (and which ones already have), what hours stores will be open for the holiday, and our other Black Friday 2021 guides.
12 Things NOT to Buy on Black Friday
1. Winter Clothing
Temperatures may be on the lower side for Black Friday, but that doesn't mean you'll be able to find good deals on winter clothing. While we do see a fair amount of clothing deals during Black Friday season — last year, 29% of the offers we listed around Black Friday were for some type of clothing — most of them will probably be for fall apparel rather than winterworthy gear.
You can expect decent discounts on items like sweaters and boots in November, but if you're looking for new winter clothing, your best bet is to shop in January or February. That's when retailers start clearing out their stock to make room for spring inventory.
2. Fitness Equipment
We don't usually see a ton of deals on fitness equipment around Black Friday, but there are sure to be at least a few. Unfortunately, this isn't the best time to stock up on yoga mats, weights, and resistance bands. You're better off waiting until the new year to shop for these kinds of items.
You're better off waiting until January to shop for yoga mats, weights, and other kinds of fitness equipment.
Retailers know that consumers make resolutions to get in shape or lose weight every year, and so they price fitness equipment of all kinds accordingly. If you shop in January instead of around Black Friday, you can expect discounts not just on the items mentioned above, but also on bigger pieces of equipment like rowing machines, treadmills, and more.
3. Gym Memberships
Much like fitness equipment, gym memberships likely won't see any worthy discounts around Black Friday. Plus, the holiday season is so busy that even if you did find a good deal on a membership, you probably wouldn't find time to use it until after the start of the year anyway. And depending on when you sign up, that could mean throwing money away for a month or even longer.
Rather than stressing yourself out over getting a membership and using it in the last couple of months of the year, hold off until January. Odds are that gyms will have better offers then, and will probably toss in extra perks in an effort to get new members to sign up.
4. Off-Brand and Black Friday Models
Retailers often release vague ads about certain products around Black Friday. For instance, you may see that a store is offering a 32" TV for $79, or a "Black Friday exclusive" model of a popular streaming media player. But are these items really worth it?
SEE ALSO: Black Friday 2021 Predictions: See All of Our Deal Previews!
Unfortunately, not always. Black Friday exclusive models can be subpar, but it's hard to really know because they were created specifically for the holiday. So unless you compare specs line by line, how will you figure out if the product differs from what's normally available?
And as for that TV with no brand name given, you won't know if it's a good deal until you see it go live. But it's a safe bet the TV won't be from a big brand, and even worse, might be from a brand you don't recognize. Sure, you could end up saving money by buying one of those deals, but if the quality is lacking, it's not worth it.
5. Jewelry
No doubt consumers have heard a lot about shortages this year, whether on school supplies, toys, computer chips, or lumber. But one that some people might not have heard about is the diamond shortage. A recent Fortune article suggests that consumers could see a shortage of diamond jewelry during the holiday season.
Diamond jewelry could see a shortage during the holiday season.
We already wouldn't recommend buying any of these accessories for Black Friday — the deals are often mediocre, at best — but this year it's likely going to be a bigger issue. We're not expecting great discounts, for one thing, as prices have been rising all year, but if the predictions of the shortage play out, then the selection could be smaller than usual. That means not only will you not be saving money, but you may not even be able to buy the kind of jewelry you want.
6. Gift Cards
Gift cards are an item that people flock to buy during the holiday season. And this year, they could prove to be even more popular, given that a number of industries are expecting supply shortages. That could translate to consumers buying gift cards as an assured gift, rather than ordering an item and risking it not arriving in time for holiday celebrations.
SEE ALSO: Is Black Friday Worth It? 10 Ways You're Doing Black Friday Wrong
However, if you're hoping to buy gift cards, we still recommend holding off until December. For one thing, digital gift cards are widely popular and can't sell out. But December is also when we typically see retailers and restaurants offering bonus gift cards. What that means is shoppers will have the chance to buy a gift card — usually one worth at least $25 or $50 — and then they'll receive a bonus card worth a lesser amount for free. So buying a $25 gift card might get you a $5 bonus card to use at a later date, and a $50 gift card might come with a $10 bonus card.
Typically, the higher the required amount, the more the bonus card is worth,. But that isn't always the case. Also, be sure to read the fine print on these items — whereas a standard gift card has no expiration date, bonus cards sometimes do.
7. Outdoor Furniture and Grills
If you were hoping that Black Friday would be the best time to buy anything, including patio furniture and grills, unfortunately, you'd be mistaken. It might seem like a great time to shop for these items, as it's the offseason for them — surely that means retailers are offering deep discounts, right? That's not the case, though.
Look for sales on patio furniture and grills from August through October, instead of around Black Friday.
By the time November rolls around, many stores have sold the bulk of their patio furniture and grill inventory, so even if good discounts do show up, the selection tends to be limited. And odds are, you won't see good discounts around Black Friday, as these just aren't popular items to buy during that time.
Instead of holding off until November each year, look for these seasonal summer items to be on sale during August, September, and even October.
8. Gift-Wrapping Supplies
Tempting though it may be, stocking up on gift-wrapping supplies during Black Friday holiday sales isn't the wisest move, earning these items a spot on our "what not to buy during Black Friday" list. Discounts should be modest at best, and unless you're wrapping gifts as you're buying these supplies, you might not even need them for a few more weeks.
Instead, hold off until December, if you can, and watch for the sales to hit — retailers will likely discount these kinds of items closer to the Christmas holiday because they'll need to clear the shelves. Also be sure to do a price check on the wrapping paper and ribbon you're thinking of buying, as you'll want to make sure that you're getting a decent price per unit.
9. Apple Products (Through Apple)
Apple is notorious for not having a big Black Friday sale. In fact, the most that the retailer typically offers is gift cards bundled with Apple items, when you purchase those items at full price. And obviously, the more expensive the item, the bigger the gift card. That doesn't translate to a great deal during Black Friday, though.
SEE ALSO: How to Shop Apple at Target: Get the Best Deals on the Devices You Want
Other retailers actually offer discounted Apple products around Black Friday, including the latest iPhone. If you want to truly save on this brand, plan to shop elsewhere, whether at a store like Target or a warehouse club like Costco. Our Apple Black Friday 2021 guide has all the details you need to know to get the best deals.
10. Mattresses
Mattresses generally see better discounts around big holiday weekends — for example, Presidents' Day, Memorial Day, and Labor Day. We also tend to see decent deals around the 4th of July. What does that mean? Well, unless you need a new bed ASAP, you're better off waiting until at least February to shop for a comfy new mattress.
11. Calendars
Black Friday is near the end of the year, so it's a good time to stock up on calendars for 2022, right? Not quite. The truth is that if you wait until January, calendars should actually drop in price for the new year. Granted, this means you won't be able to use a new calendar for a little bit of the month, but it may be worth it to save some extra cash.
12. In-Store Doorbusters
Black Friday 2020 may have been a strange twist from what we normally see, but if we learned a lesson from it, it's that in-store doorbusters don't need to be a thing. And retailers seemed to realize that, too — they had very few deals that were slated as in-store only. In fact, many stores offered online-only deals, likely in an effort to keep physical traffic levels down.
In-store doorbusters aren't typically worth the trip to the store, but online-only ones are worth shopping.
While we aren't sure how Black Friday 2021 will play out, we can say with relative certainty that in-store doorbusters aren't typically worth actually going to the store. Keep an eye out online, though — those deals will definitely be worth shopping, and you can do so while in your pajamas. It's a win-win.
Can't wait for Black Friday? Check out the very best deals available right now!
---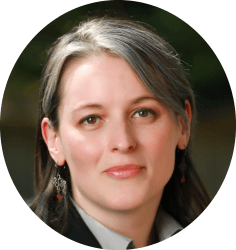 Senior Staff Writer/Spokesperson
Julie's work has been featured on CNBC, GoBankingRates, Kiplinger, Marketwatch, Money, The New York Times, Real Simple, US News, WaPo, WSJ, Yahoo!, and more. She's extolled the virtues of DealNews in interviews with Cheddar TV, GMA, various podcasts, and affiliates across the United States, plus one in Canada.
DealNews may be compensated by companies mentioned in this article. Please note that, although prices sometimes fluctuate or expire unexpectedly, all products and deals mentioned in this feature were available at the lowest total price we could find at the time of publication (unless otherwise specified).