11 Things NOT to Buy on Black Friday in 2023
Skip off-brand TVs and think twice about cosmetics, winter clothing, and other items.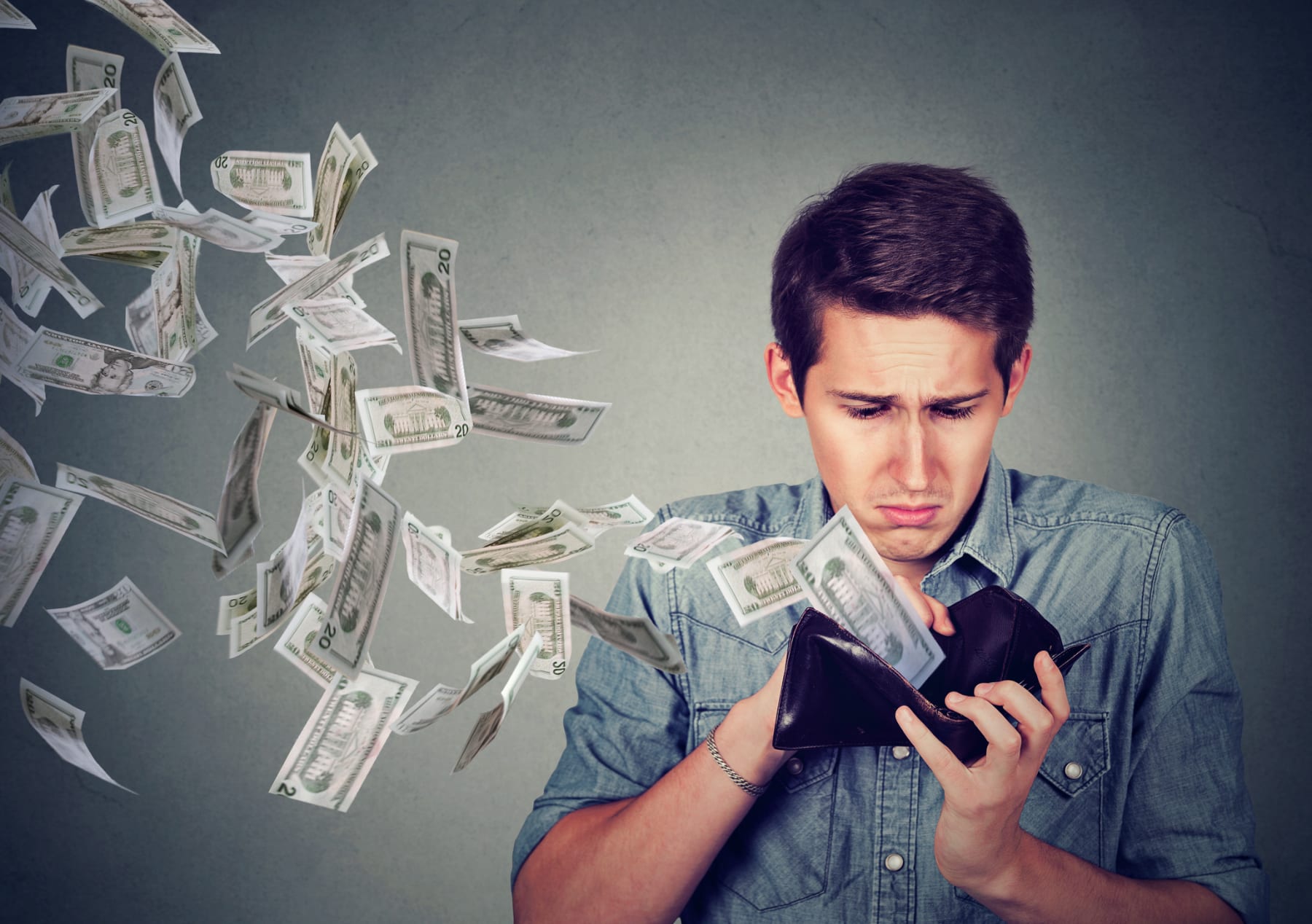 Black Friday may be the biggest shopping day of the holiday season, but it isn't the best time to buy everything on your list. While stores will attempt to dazzle you with discounts during the holiday sales season, not all of the deals will be good enough for your hard-earned cash, and some products are simply better to buy at other times of year.
SEE ALSO: The 7 Best Stores for Black Friday Deals Online in 2023
For other items, it's better to shop later in the season, as not everything comes out ahead in Black Friday vs. Christmas sales. To shop smart this holiday season, it's important to know what not to buy on Black Friday in 2023.
Want to be sure you're getting the best of this year's Black Friday deals? Here are some products that may be among the worst things to buy for various reasons.
11 Things NOT to Buy on Black Friday in 2023
1. Off-Brand TVs
Black Friday is one of the best times to buy TVs and other electronics, but you need to be careful about what you add to your cart. Retailers may push great prices on low-end, off-brand screens that seem like a real bargain, but they may not last through next Black Friday. And then you'll be right back to shopping for a new set. Even at the lowest prices, an off-brand TV may not be worth it — particularly if you think you're picking up the latest tech.
If you're buying a TV on Black Friday, make sure it's a reliable brand, and check the model to be sure you're not picking up an aging set. However, you may find last year's models to be the most deeply discounted — just make sure you know what you're buying before assuming it's a deal. Check our predictions for Black Friday TV deals in 2023 to see if you can find a good price on the TV you want this year.
If you don't find the right TV deal on Black Friday, don't fret. You'll likely find more good deals in early 2024 leading up to the Super Bowl.
2. Furniture and Mattresses
Furniture can be a sizable investment, so whether you're looking for a new living room sofa or it's time to upgrade your mattress, you want to find the very best deals whenever you shop. And you would think that means Black Friday, but that's not necessarily the case for these items. While the shopping holiday features sales on practically everything, its furniture and mattress discounts won't always be the best ones of the year.
Skip the off-brand TVs on Black Friday, as you'll likely get what you pay for.
That's in part because these types of purchases tend to favor in-store rather than online shopping, so customers can pick products that are comfortable for them. And that kind of shopping favors holiday weekends — without the family obligations that typically come with Thanksgiving. Fortunately, you have lots of opportunities to shop; you'll typically see the best prices during Presidents' Day, Memorial Day, 4th of July, and Labor Day weekends.
However, different types of furniture can see discounts at different times of the year. If you're looking for outdoor furniture, your best bet is to buy during late summer or early fall as retailers start clearing out their seasonal stock. Does that mean you should ignore furniture and mattresses during Black Friday? Not necessarily, but note that you may not have a wide range of deals to shop and may not find discounts on the exact products you want.
3. Toys
You would think that with the holidays coming up, Black Friday would be the perfect time to start early gift shopping and buying toys for the kids — but more toy sales can pop up in December than November. You can expect the best toy prices in the two weeks before Christmas. And if you want to pick up gifts for future birthdays or holidays, post-Christmas sales may offer even deeper discounts.
SEE ALSO: Black Friday 2023 Predictions: Check Out Our Deal Previews!
Just be mindful that if you're shopping for the season's hottest toys, you may need to buy early even if you aren't getting the best price. Sometimes toys can sell out, so if there's an item your child has to have this holiday season, it may be better to buy it early rather than waiting for the price to drop.
However, there's one exception to the holiday toy rule: video game consoles. Those could see bargains on Black Friday, and it would be very surprising to see them on clearance racks in January.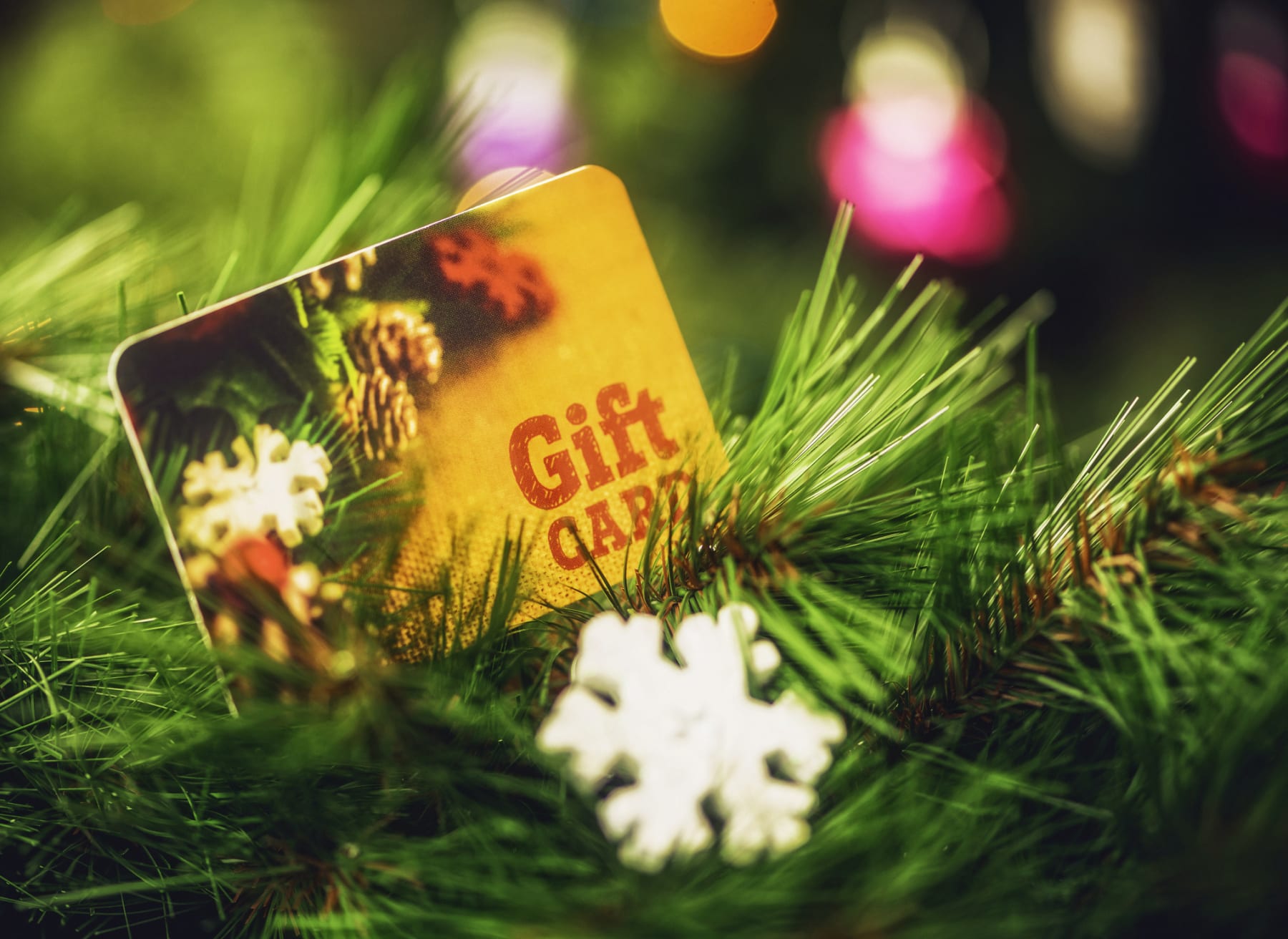 4. Gift Cards
Gift cards are the ultimate last-minute holiday gift, and it's typically best to buy them at the last minute (or close to it). Expect the very best gift card deals to show up in December, when retailers often provide promotions with a little extra cash for a minimum purchase. For example, you may find deals where buying a $50 gift card will come with a bonus $10 gift card. We've seen threshold purchases range from $25 to $100, with bonuses between $5 and $25 depending on the restaurant or retailer.
Start looking for gift card deals around Black Friday 2023, but be prepared for better offers to pop up in December.
As long as you'll spend the gift cards, this is a great deal. Just check their terms for any expiration dates, especially on the bonus reward cards, which tend to have specific usage periods. Start looking for these deals around Black Friday, but know that you may want to hold off until December to get the best discounts.
5. Jewelry
Whether you're looking to pick up an engagement ring or are just shopping online for a holiday gift, you shouldn't count on finding the best deals on jewelry during the Black Friday season. Jewelers tend to be busy during the holiday season, so in addition to modest discounts, you may have to contend with limited stock.
That means if you're looking for something specific for the holidays, you need to shop before Black Friday. And if you're looking for the best price, shop after the holidays, in January. There's a window between Christmas and Valentine's Day when you should be able to find some good jewelry sales.
6. Fitness Equipment
The time to buy exercise equipment is not Black Friday, or any time toward the end of the year. After the festive foods of the holiday season, a lot of us are likely to make New Year's resolutions to eat healthy and get in shape — and retailers know it. Exercise equipment and gym memberships tend to go on sale in January as retailers try to pull people in after the shopping bonanza of December.
SEE ALSO: 18 Ways to Prepare for Black Friday and Get the Best Deals
That makes January the best time of the year to find sales on exercise equipment and accessories, as well as sign up for the gym. But don't wait too long to put your New Year's resolutions into practice, because sales are likely to dry up by February.
7. Cosmetics and Beauty Products
January is also an ideal time to treat yourself to beauty products as retailers clear out remaining holiday stock, frequently at sizable discounts. Any sales you find on Black Friday likely won't be as strong as the post-holiday sales. Check out offers from stores like Sephora and Ulta, but be prepared to skip the Black Friday sales in favor of post-holiday offerings if nothing catches your eye.
8. Winter Clothing
Though you can expect some good clothing sales on Black Friday, they probably won't be the best deals of the year for winter wear. Clothing deals follow a predictable pattern every year, with seasonal clothing going on sale as the season is ending. If you're shopping for clothes on Black Friday, you'll most likely find great offers on fall apparel. But if you're looking to update your winter wardrobe, you'll have more luck finding winter clothes on sale in January and February.
If your wardrobe is overdue for a refresh and you see sale prices on Black Friday, shop away. But be aware that bigger clearance discounts will arrive later in the season for some items, including heavy winter coats.
Shoes are an exception, though, and you can count on great shoe sales during Black Friday, particularly on boots and athletic footwear.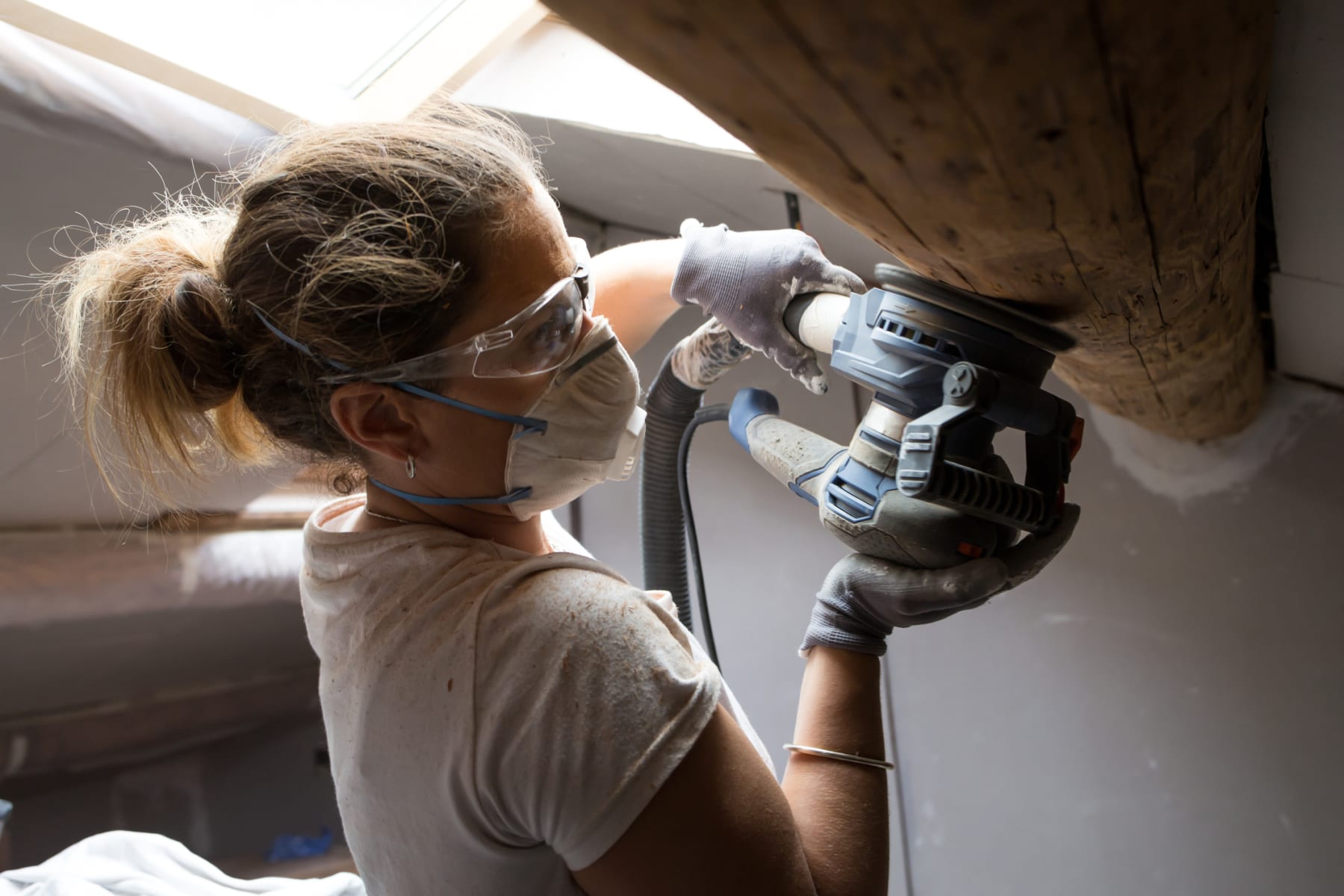 9. Power Tools and Hardware
You might not want to buy power tools for Black Friday, as sales during the season can be a little weak. While home improvement stores can offer bundles and even free tools with select purchases, those might not be the right deals for your needs. If nothing appeals to you or fits exactly what you're looking for, hold off for now.
You could save money by waiting until after the Christmas holiday to buy seasonal decor.
Instead, pick up tools and hardware around Father's Day in June, when we'll probably see a ton of deep discounts. Can't wait that long? Don't worry — we'll likely see sales early in 2024. Look for power tool deals in January, as well as over Presidents' Day weekend, and in March as retailers try to draw in people planning summer home improvement projects.
10. Holiday Decor
Though November is the time of year you're likely to start thinking about decorating for the holidays, it's not the best time to buy holiday decor. This is when the items are in high demand and prominently displayed in stores and on websites. But the best deals on decor don't seem to show up on Black Friday. Instead, look for clearance sales after the Christmas holiday is over at the end of December.
11. Linens and Bedding
If you're in the market for linens of any kind, hold out for white sales in January, when you'll find towels, sheets, pillows, comforters, and other bedding on sale. In addition to better savings at that time, updating your bedding is a great way to start the year off fresh!
And 1 Black Friday Item to Be Cautious About Buying
The Latest iPhone
Apple releases iPhone models in September, and while we expect to see some iPhone discounts during Black Friday — likely in the form of gift cards — deals on the latest models are usually very small. You can expect the brand-new iPhone 15 models to keep their premium price for the next year, until new models arrive. Though Black Friday or Cyber Monday are better bets for discounts for the latest iPhone than buying at other times of the year, you still can't expect to get an incredible price without jumping through some hoops.
SEE ALSO: Is Black Friday Worth It? Here's How You're Doing Black Friday Wrong
However, Black Friday is a fantastic time to get last year's iPhone, which saw price cuts in September when the new models showed up — and will likely see good sales through the holiday season.
Now that you know what not to buy on Black Friday 2023, are you ready to see what you should buy? Check out the deals to look for at the best Black Friday stores, including Amazon, Walmart, and Lowe's.
---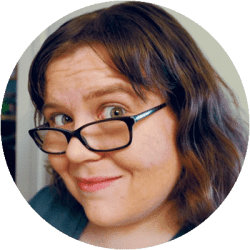 Contributing Writer
Originally working in IT, Elizabeth now writes on tech, gaming, and general consumer issues. Her articles have appeared in USA Today, Time, AOL, PriceGrabber, and more. She has been one of DealNews' most regular contributors since 2013, researching everything from vacuums to renters insurance to help consumers.
DealNews may be compensated by companies mentioned in this article. Please note that, although prices sometimes fluctuate or expire unexpectedly, all products and deals mentioned in this feature were available at the lowest total price we could find at the time of publication (unless otherwise specified).