Is Black Friday Worth It? 10 Ways You're Doing Black Friday Wrong
Don't count on price matching, and be sure to watch for deals all November long — not just on Black Friday.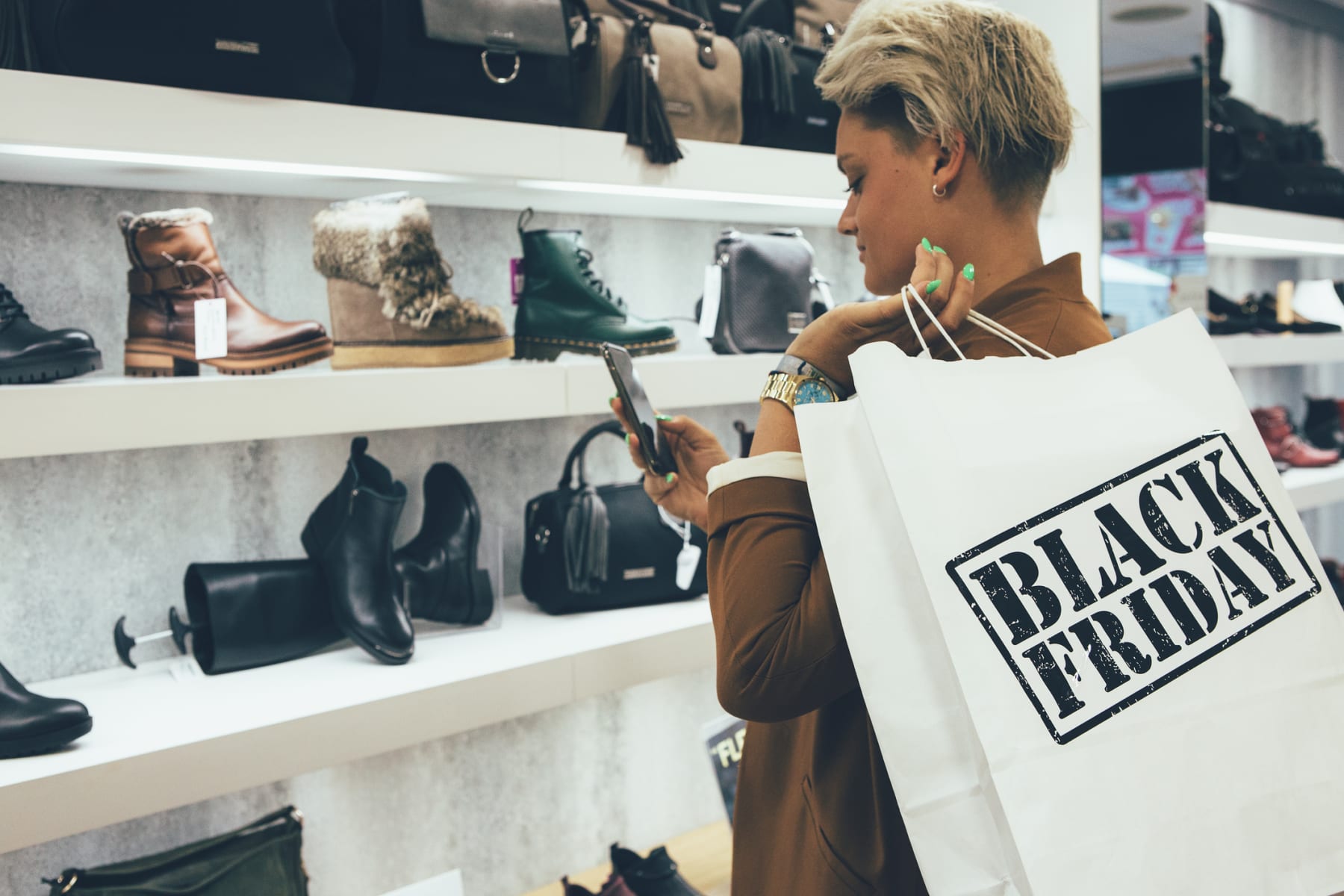 Black Friday 2021 is coming up fast, deal-seekers! And whether you're looking to treat yourself or need to buy holiday gifts for friends and family, you'll have plenty of sales to take advantage of.
While some areas may have returned to a pandemic version of normal this year, we're dealing with another set of issues as the holiday approaches, from higher prices due to inflation to supply chain disruptions. More than ever, you'll want to make the most of every minute of the Black Friday sales.
Check out our guide below on the 10 biggest Black Friday mistakes not to make in 2021. Then take a look at our other Black Friday guides, so you'll be ready to score the best deals this year.
10 Ways You're Doing Black Friday Wrong
1. You're Skipping Black Friday
Sales happen year-round. White sales kick off the year, plenty of spring and summer events pop up, and then fall brings its own savings with Back to School, Labor Day, and more. So you might be wondering, "Are Black Friday deals worth it? Is Black Friday really cheaper?"
The good news is Black Friday is absolutely worth all the hype. Almost everything you can think of goes on sale in some capacity, with the best discounts being 50% or higher. Even Apple items — which practically never go on sale — see significant discounts during Black Friday. (Want to know more? You can check out our Apple Black Friday 2021 guide here.)
2. You're Only Shopping on Black Friday
We often refer to Black Friday as if it's only one day. While Black Friday technically is the day after Thanksgiving, the deal season has stretched to include much more than just those 24 hours. Most sales tend to start the week of Black Friday and continue through the weekend to the following week. And lots of people are beginning their Black Friday shopping even before then. We recently conducted a poll among 856 DealNews readers, and 75% of them said they either started their Black Friday shopping before November this year, or are going to start in November but before Black Friday.
Last year, we saw over 4,800 deals during the two weeks around Black Friday, and 20% of those were Staff Picks — in other words, deals we considered the "best of the best." That might not sound like a great ratio — and it's not. In 2019, we saw more than 5,000 deals, with 42% of them being Staff Picks, making the numbers for 2020 unimpressive at best. However, it's important to remember that 2020 was weird all around — there's no guarantee we'll see lackluster deals again this year.
Another factor could be the fact that last year, Black Friday was basically an entire month. We saw retailers rolling out special promotions during the whole month preceding Black Friday, which resulted in deals that were worth shopping for more than 30 days. Black Friday 2021 will fall on November 26, but we're still dealing with the COVID-19 pandemic. Many retailers seem to be using a strategy this year that's similar to 2020's, to cut down on the number of shoppers within physical stores.
3. You're Not Planning for Black Friday Early Enough
Waiting for the Black Friday sales to begin before you start planning will only ensure you're rushed when trying to complete your shopping. You could also end up spending more than you want to because you'll be so worried about missing out on a deal. Now's the time to at least start crafting your Black Friday strategy, especially with some retailers seeming to roll out their deals earlier than ever.
Spend time conducting price research. Then you can decide on your ideal price, and the maximum price you're okay paying.
While not all the Black Friday ads have come out yet, at least make a list of what you're hoping to buy during the big event. You have time to conduct research, specifically to see what kinds of price lows the different items have seen. Then you can determine what your ideal price is, as well as the maximum price you're okay paying. And you can decide which stores you'll want to shop at. Once you have that information figured out, hunting through the ads when they're released will be that much easier.
4. You're Assuming All Black Friday Deals Are Good Deals
We see thousands of deals every year during the Black Friday season, but that doesn't mean they're all worth shopping. Before you add any deal to your cart, take a moment to do a price check. If you've done the research laid out above, you should have a pretty good idea if the offer is at a good price. The point is, don't snag something just because it's listed as a Black Friday deal — make sure you're getting the best price before you buy.
5. You're Ignoring Black Friday Doorbuster Deals
Stores are always trying to entice shoppers with Black Friday doorbusters that are short-lived but really awesome offers. Normally, these promotions are only available on Thanksgiving and Black Friday, but this year, big stores like Walmart, Target, and Best Buy will be closed on Thanksgiving. So what will that mean for doorbusters? And are early Black Friday deals worth it?
We've seen doorbusters move online in the last few years, and we expect them to have an even bigger online presence this year. With stores planning to close on Thanksgiving, it doesn't seem like it'd make sense for them to push in-store-only doorbusters.
SEE ALSO: Black Friday Store Hours 2021: What's Closed on Thanksgiving?
Getting out of bed early can be a hassle, but the good news is that this year you likely won't have to (again). Keep your laptop or phone handy, wake up early, and shop right from your cozy bed. If doorbuster-type deals are similar to the ones we saw last year, you can expect discounts on huge TV sets, like a Samsung 70" 4K TV for $530. There was also a TCL 55" 4K UHD smart TV for $200. These offers were great last year, and if we see them return, they'd be worth snatching up again.
When you see new Black Friday ads drop, take a few minutes to check for restrictions on the doorbusters. This year, that might include them being online-only again, for instance. Once you learn how stores are running their Black Friday offers in 2021, you'll know what's going to be worth your time.
6. You're Only Shopping In-Store on Black Friday
If you're worried about not being able to shop in-store for Black Friday again this year, the truth is you shouldn't be focusing much on in-store shopping anyway. Yes, sometimes we see in-store-only deals, but retailers are moving away from them.
That being said, we expect online shopping to be strong once again for Black Friday 2021. And while stores might be closed on Thanksgiving, rarely do they decide to also shutter their sites, meaning you can still shop your list without leaving the house.
7. You're Not Spending Your Black Friday Credits
Often Black Friday deals get a boost by being bundled with gift cards, store credit, or rebate offers. While earning those is easy, if you don't use them later on, you're cheating yourself out of savings. Whether it's a store gift card, Kohl's Cash, or a mail-in rebate, make sure to find something to use it on.
If you won't be meeting a store's free shipping threshold, see if curbside pickup is an option.
However, be honest with yourself. A Fitbit smartwatch deal from Kohl's bundled with $75 Kohl's Cash could be an excellent promotion. But if you aren't going to spend the Kohl's Cash, the savings might not be worth it.
8. You're Ignoring Refurbs and Open-Box Items
You might feel a little uncertain about products that are refurbished or open-box, but there's no reason to inherently be suspicious of them. Online retailers like eBay offer these kinds of items at deep discounts for Black Friday.
When it comes to refurbished items, the term can mean a few different things, but as long as you're careful, you should know exactly what you're getting. Looking at a product labeled as "open-box"? Usually, that just means exactly what it sounds like — that the box has been opened. These items tend to be ones that were returned for some reason, but not necessarily for a defect of any kind.
Before buying an open-box or refurbished model, be sure to check the return policy. That way you'll know the steps to take if your product arrives with issues.
9. You're Expecting Free Shipping on Black Friday
We've been spoiled with free shipping expectations, largely due to Amazon Prime. While some stores may lower their free shipping thresholds for Black Friday, don't expect outright free shipping to be a popular trend. In fact, you can expect many stores to adhere to thresholds of around $50 to $100.
SEE ALSO: When Do Black Friday Ads Come Out?
If you won't be spending that much, see if curbside pickup is an option. Alternatively, it's okay to pay for shipping — especially if the amount is reasonable and you're still spending less than you would if you tried to reach a threshold, or if you'd have to travel a long distance for pickup.
10. You're Counting on Black Friday Price Matching
Savvy shoppers know that sometimes a price match is the best way to save. However, don't expect stores to offer up this perk during Black Friday. Often stores will suspend price matching and adjustments for Thanksgiving through Cyber Monday. And others will suspend them for two full weeks, from the Monday before Black Friday to the end of the next week.
You may see some retailers extending their policies again this year. But it's important to note that these can be restrictive. For instance, Target has expanded its policy for the holidays to include purchases made from October 10 on. The kicker is that it only applies if the price drops at Target itself on or before December 24.
Before including a price adjustment or match as part of your savings strategy, see what kind of qualifications you'll have to meet in order to do so.
Don't want to wait for Black Friday? Shop our Staff Pick deals now!
---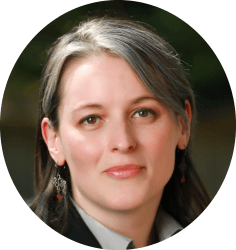 Senior Staff Writer/Spokesperson
Julie's work has been featured on CNBC, GoBankingRates, Kiplinger, Marketwatch, Money, The New York Times, Real Simple, US News, WaPo, WSJ, Yahoo!, and more. She's extolled the virtues of DealNews in interviews with Cheddar TV, GMA, various podcasts, and affiliates across the United States, plus one in Canada.
DealNews may be compensated by companies mentioned in this article. Please note that, although prices sometimes fluctuate or expire unexpectedly, all products and deals mentioned in this feature were available at the lowest total price we could find at the time of publication (unless otherwise specified).