Is Black Friday Worth It? Here's How You're Doing Black Friday Wrong
This shopping holiday is definitely worth checking out, but remember that not every deal will be a great one in 2023.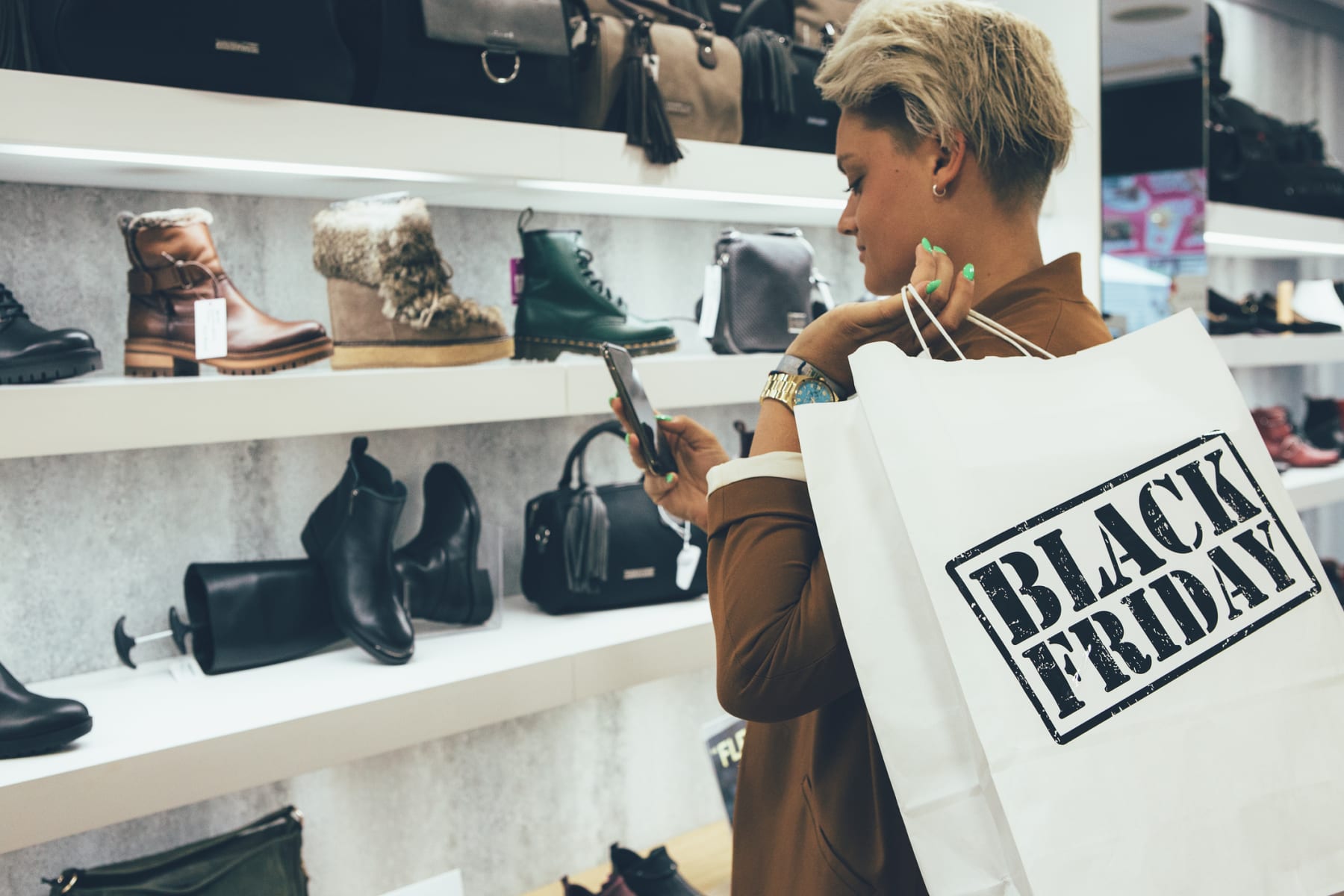 With companies continually raising prices in 2023, it's more important than ever to get the most bang for your buck when shopping. This could mean a lot of people waiting for Black Friday to make big-ticket buys, as well as purchases of general seasonal and holiday-themed items.
But does Black Friday live up to the hype? Are Black Friday deals worth it? And is it worth taking the time to track down the best discounts and wait for doorbusters this November? We think so. Read on to find out why.
Is Black Friday Worth It?
You can find sales throughout the year, so do you need to shop on Black Friday, too? Even if you've snagged some great deals already in 2023, we say Black Friday offers are definitely worth watching.
Black Friday is worth shopping, but not every deal is a good one. Just because an item is on sale doesn't mean it's at the lowest price.
Black Friday season can start at the beginning of November, if not sooner. And the sales following Cyber Monday make the season stretch into early December. During that time, you can get great deals across practically all categories, including on items that rarely see discounts. Apple products are one example. (Read more about Apple Black Friday deals here!) Depending on what you're shopping for, Black Friday can be the cheapest time to buy.
But not every deal that shows up during November is a good deal. And this sales season will most benefit the smart shoppers who plan in advance. For the unwary, it can be easy to make bad buys. To help prevent that, we go over 10 ways you may be doing Black Friday wrong. We also offer tips for changing your shopping strategy to make the most of this holiday sales season.
When Is Black Friday 2023?
Black Friday is November 24 in 2023. The annual shopping holiday falls on the day after Thanksgiving, which is also the fourth Friday of November. Early Black Friday deals, however, tend to begin several weeks before the holiday itself and can be worth shopping.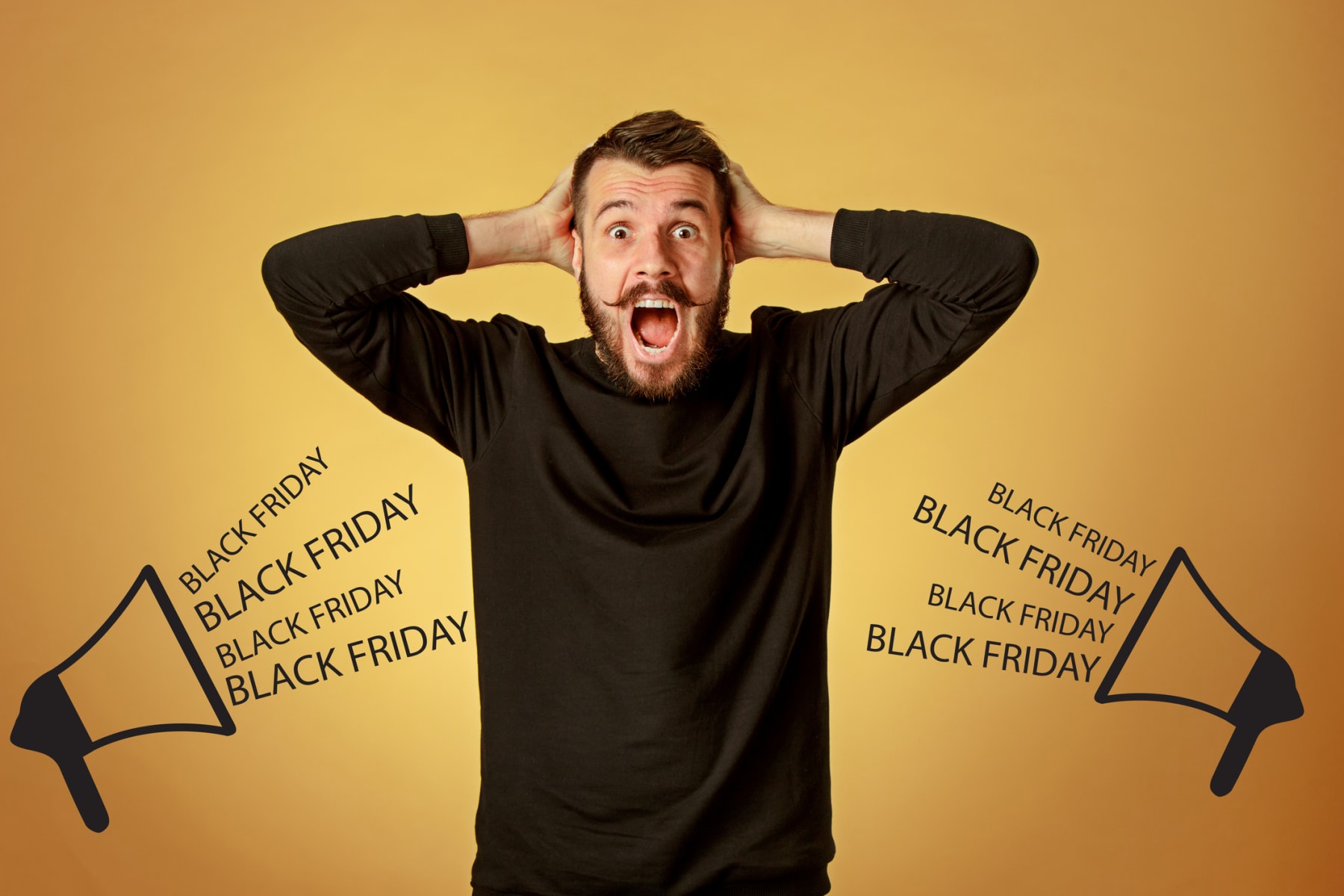 10 Ways You're Doing Black Friday Wrong
1. You're Not Making a Plan
Thousands of sales happen during Black Friday season, and the most important thing you can do to get great deals on Black Friday is make a plan in advance. If the store dazzles you with its online or in-person promotional signs, you're likely to jump on sales that aren't very good and overspend as a result.
SEE ALSO: When Do Black Friday Ads Come Out?
How much planning you do is up to you, but you should start well before Black Friday. October may have been ideal, as that's when the first sales have been kicking off in recent years. But if you couldn't bring yourself to tackle this task before Halloween, don't worry. The next best time is early November!
Set a budget for yourself so you know how much you have to spend, and make a shopping list. If you're feeling more industrious, you can take a look at current prices and start reviewing sale circulars as soon as they show up. Then when sales roll in, you can more easily pay attention to the deals you want without getting distracted by other offers.
You can use sites like DealNews and price trackers like CamelCamelCamel to tell if sales are good deals or minor discounts. If the price drop isn't great, don't jump on the deal immediately — instead, wait to see if something better turns up.
2. You're Assuming All Sales Are Good Sales
A sale could mean a product is $5 off or $500 off. You'll want to pay attention to whether you're getting a tiny discount or huge savings instead of assuming everything is a bargain. Many sites list a percent discount on sale prices, but even these can be deceptive. They may list the discount off the manufacturer's suggested retail price, and some products commonly sell for less than the MSRP. That means you may run into sales that look more impressive than they are.
Avoid impulse buying because a store lists an item as on sale. Check the price to be sure it's a good deal.
3. You're Waiting for Black Friday to Start Shopping
You can't wait until Black Friday to start shopping anymore, as the first Black Friday deals begin cropping up in October. The early sales may not be the best ones of the holiday shopping season. But if you don't check, you won't know if there's a must-buy bargain.
You can't wait until Black Friday to start shopping anymore, as the first Black Friday deals begin cropping up in October.
Keep your shopping plans in mind, but do look at the early deals to see if there are sales on items you want. For example, we've already seen early Black Friday deals this year from retailers such as Best Buy, Columbia, and Target.
4. You're Ignoring or Counting on Doorbusters
Online or in-person, doorbuster deals are usually fantastic offers with a very limited quantity. To get them, you'll want to pay attention to what time sales start and be in the right place. For brick-and-mortar retailers who are only offering these deals in-store, you'll want to get in line if there's a doorbuster you really want. For online retailers, you'll want to be sitting online ready to click buy at the right moment. Retailers tend to advertise these sales well in advance, so you'll know to be ready.
At the same time, counting on doorbuster deals to make your holiday shopping budget work can also be a mistake. Doorbuster promotions are great, but their limited quantities means there's no guarantee you'll get them. You shouldn't expect to get them either, no matter how prepared for Black Friday you are. Don't make a doorbuster your only holiday gift solution. And if you don't happen to get what you want, resist the temptation to buy lesser deals just because they're there.
5. You're Skipping Cyber Monday
Just as Black Friday sales start early, the season of savings runs late. Cyber Monday and the week that follows continue the offers with a focus on online deals. The sales on and around Cyber Monday can be as good as — or better than — those on Black Friday.
That means you shouldn't feel pressured to buy on Black Friday if you don't find the deal you want. More sales are coming! Be sure to keep your eyes open during the week after Black Friday, as well.
6. You're Not Paying Attention to Gift Cards, Store Credits, and Rebates
Some of the best deals we see during Black Friday season feature reasonably low prices that come bundled with gift cards or other discounts. Sure, the base price won't always be the best. But if you'll use the gift card or store credit, that can make these offers the best bargains you'll get. (Read more about the best Black Friday gift card deals in 2023 here!) Some items may also have rebates you won't get immediately, but will add up to a great sale in the end.
The caveat with these deals is you have to be sure you'll spend your gift cards, use your discounts, or redeem those rebates. If you buy a bundle with a gift card and let the gift card expire, you won't get a very good deal in the end.
7. You're Not Checking Brands
If you're shopping for a new TV this holiday season, know there's a big difference between buying a top-of-the-line LG and a budget-friendly Hisense. Some deals — particularly doorbusters — may not advertise brand details beforehand. That means the great Black Friday TV deal you hope to buy may not be as great as it looks at first glance.
Even if you don't particularly care about the brand of product you're buying, it has a large impact on price. And if you wind up buying budget, you may not be getting as good of a deal as you think you are. You could wind up with a product that isn't exactly what you want or one that doesn't even last a year. The result is you're shopping for the same item again next Black Friday!
8. You're Making Impulse Purchases
Impulse buys are rarely a good decision. Never just grab something because you see it on sale. Instead, be mindful of your budget and check prices to be sure you're getting a real bargain before you buy.
9. You're Expecting Price Matching, Free Shipping, or Other Extras
Beyond low prices, the extras you're likely to find are a mixed bag. Even stores that typically do price matching tend to have limitations during Black Friday season and may suspend the policy during that time altogether. Other stores won't price match online deals or will only price match certain retailers, and you can't expect any retailer to be willing to price match a sold-out doorbuster deal.
Read the fine print! Then you'll know if you're getting a gift card, instant credit, or rebate you'll need to redeem after the fact to capture the advertised savings.
If you're counting on price matching for savings, be sure to review the store's price matching policy and be prepared with the information you need to get the lower price.
Free shipping is another extra that we often take for granted, but it's not a given. Companies like Amazon and Walmart expect you to subscribe to their shopping services to get free shipping. And other retailers may only offer free shipping with a high minimum purchase — if at all. In fact, many retailers have been raising the minimum-order threshold for getting free delivery. Basically, don't build an online shopping budget expecting free shipping from all retailers.
But there are still some ways to save money on shipping. If you're buying online from a brick-and-mortar retailer, curbside and in-store pickup options are typically fast and free. And if you're buying at Amazon or Walmart and don't subscribe to Amazon Prime or Walmart+, know that both programs offer a 30-day free trial you could use to help with holiday shopping.
10. You're Expecting the Same Low Prices From 2022
Last year we saw continuing issues with inflation, and prices are still higher now than they were a year ago. Even without considering that, though, manufacturers reported plans to raise prices during the second half of 2023. And that could include Black Friday.
While we hope to see great bargains this year, prepare for the fact that you may not see prices quite as low as before. But even with this uncertainty, Black Friday is still worth it. For households still feeling the pinch of inflation and higher prices in general, Black Friday deals will likely offer some much-needed respite in the form of the best savings of the year. And that can make all the difference in holiday shopping.
Can't wait for Black Friday 2023? Check out all the very best deals available right now, and follow us on Facebook for more helpful shopping tips.
---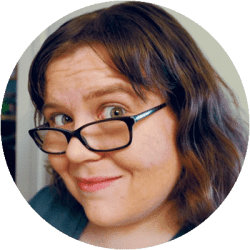 Contributing Writer
Originally working in IT, Elizabeth now writes on tech, gaming, and general consumer issues. Her articles have appeared in USA Today, Time, AOL, PriceGrabber, and more. She has been one of DealNews' most regular contributors since 2013, researching everything from vacuums to renters insurance to help consumers.
DealNews may be compensated by companies mentioned in this article. Please note that, although prices sometimes fluctuate or expire unexpectedly, all products and deals mentioned in this feature were available at the lowest total price we could find at the time of publication (unless otherwise specified).