9 Ways Black Friday 2016 Will Be Different
Notable TV deals and sold-out flash sales are standard Black Friday fare. This year, we're expecting to see more Apple Watch deals, and higher competition in the streaming market.
Wait... Where Are All the Black Friday 2019 Deals?
Looking for updated info on Black Friday 2019? Check out our Black Friday Sneak Preview, where you'll find all the latest Black Friday ads, rumors, predictions, and more!
SEE ALSO: Black Friday Sneak Preview 2019: See All Our Deal Predictions!
Black Friday will be here before you know it, but if you're expecting just a boring repeat of last year, think again. While larger trends can repeat year-to-year, there are always at least a few changes to expect for the popular shopping week.
In order to help you strategize and be a savvy shopper this Black Friday, we've created a list of the biggest differences you can expect to see in 2016.
This Will Be the Year of the 4K TV
Televisions with 4K capabilities were popular last year, making up about 42% of the TV deals during Black Friday week. And this year, we've already seen prices on 4K TVs drop steadily, but we're expecting to see them drop even more for Black Friday. We could see 4K doorbusters drop as low as $230. Check out our TV predictions for tips and tricks so you don't miss out.
We're expecting 4K prices to fall significantly for Black Friday. In fact, we could see 4K doorbusters drop to as low as $230.
More Shoppers Will Download Black Friday Apps This Year
Last year, shoppers downloading store and deal apps during Black Friday week increased by 17% over 2014, to 5.82 million. Additionally, some major U.S. retailers saw an average 45% rise in active app use over six days starting the day before Thanksgiving. This could have been partly due to some apps that had specific perks for shoppers. Walmart released its Black Friday ad early to its app users, Amazon offered app-only deals for its users, and Target had some special discounts on its app.
With more app incentives likely, this trend will probably continue. If you're downloading shopping apps, we suggest starting with our Black Friday app, so you never miss a deal!
Mid-Gen Console Bundles Will Be Popular
Right now, we're in the middle of a console refresh. There are several models available for purchase, and we already know the next generation will likely hit shelves next year, or even sooner. (The PS4 Pro will be released in early November.) We expect to see these sort of "middle generation" consoles like the Xbox One S and the PS4 Slim bundled with gift cards to be particularly popular deals this Black Friday. If you're having a hard time choosing which one to opt for, keep in mind the Xbox One S actually received a hardware upgrade, while the PS4 Slim didn't.
SEE ALSO: The Future of Xbox Could Have a BIG Impact on Your Wallet
Even older consoles like the PS3 and Wii U are likely to show up in the deal section this year. And with the Xbox 360 officially retired this year, older Xbox One consoles are already showing discounts. In general, the older they are, the better the deals will be.
There Are Even More Choices for Cutting the Cord
Last year, each of the major players in streaming devices had one or two options. But already this year, Roku released five new models (now offering six all together), the cheapest of which is $30.
Additionally, Google is getting ready to release the Chromecast Ultra, thought to be priced at $69, and to include 4K and HDR capabilities. Compare that to the cheapest Roku to offer 4K capabilities, which is priced at $80, and doesn't have HDR (although the next two tiers up do).
You might be able to buy a 4K streaming device for significantly less this year, as the Google Ultra is rumored to be priced at $69.
These new Roku options plus the Chromecast Ultra provide some seriously stiff competition for Apple and Amazon. There are also rumors that Apple will release its 5th generation TV before the holidays, which will also supposedly have 4K; however, this hasn't been confirmed yet.
Don't Count on Chip Technology for Secure Shopping
Last October was the national deadline for US retailers to implement chip reader technology for credit cards. That didn't go so well, and now, a year later, many retailers still aren't using it. There are various reasons behind it, but you should know before you hit the stores on Black Friday that the tech might not be in place, or it could even be turned off. Therefore, you shouldn't count on it to keep your purchases secure.
Also, some stores have implemented a service fee to offset the cost of the changeover. It might not be much, but it could seriously add up as you complete your holiday shopping this year.
Notably, if you're shopping at a store that hasn't yet switched over to the chip tech, the retailer is responsible for any fraudulent charges, not your bank or credit card company.
Sears and Kmart Could Be Less of a Player This Black Friday
Sears and Kmart recently closed almost 80 stores, primarily in Pennsylvania and Ohio. Last year during Black Friday week, 55% of the deals at Sears, and 68% of the deals at Kmart were for in-store pickup. With so many locations closed now, in-store pickup could be more difficult for many shoppers.
The stores could have shipping promotions, but the free shipping offers last year were selective. Certain items qualified, as did certain orders over a certain amount, but there was no set minimum to receive free shipping.
All of these changes, plus the fact that Sears is rumored to be looking for buyers for its Craftsman and Kenmore brands, could mean that it's less likely to have incredible deals for Black Friday. However, Sears and Kmart could always surprise us, and be more competitive with doorbusters and overall savings.
First-Gen Apple Watches Could Be Doorbusters
Apple announced during its September keynote the release of the Apple Watch Series 2, the newest Apple Watch model. Last year, the first-gen Watch was given the deal treatment, and we saw it bundled with gift cards for some serious savings.
Shoppers should be careful when buying Apple Watch deals; the Series 1 model is like the original, but with a faster processor. But stores might also be selling the slower original model, too.
This year, given that the Series 2 has been released, we're expecting to see even better deals on the Series 1 (the new notation for the first-gen Watch), possibly even as doorbusters. The Series 1 is still a solid pick this year, since it received an upgrade to watchOS 3 and has a new dual-core processor. (However, be careful that you're buying the newer version, and not the original Apple Watch.)
Amazon Has Competition for the Home Automation Market
Home assistants are useful for a variety of reasons, but many people enjoy being able to use them for home automation. Amazon has pretty much ruled this market, and although Apple is rumored to be creating its own Siri-enabled alternative to the Echo, it's not there yet.
However, Apple does have its own foothold in the home automation world with Apple HomeKit. HomeKit has grown and can control lights, locks, thermostats, security, and much more now.
Google announced its own home assistant, Google Home, earlier this year. It seems similar to Amazon's Echo, and is rumored to be releasing soon, possibly even at a lower price point. Google's home assistant could be an excellent option for those that are already heavily invested in the Android ecosystem.
Researching Black Friday Deals Might Be More Confusing Than Ever
Black Friday ads aren't always clear about which models retailers are selling. This year is sure to be confusing as ever, with five new Roku models, and three Apple Watch models — the new Series 2, the revamped Series 1, and another one referred to as Apple Watch Edition. But the best example could be the thinner versions of the PS4, which many are referring to as the PS4 Slim, even though you won't find that name on the PlayStation site.
Generally, if a new model has been released recently, and an ad is showing prices that seem too good to be true, you can assume it's an older model you're seeing.
Excited for Black Friday? Check out the DealNews Black Friday hub for the latest updates! You can also subscribe to the DealNews Select Newsletter, download the DealNews apps, or read more buying advice.
---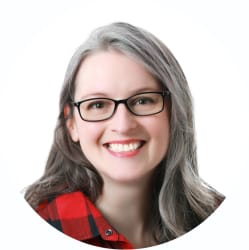 Senior Staff Writer/Consumer Analyst
Julie's work has been featured on CNBC, GoBankingRates, Kiplinger, Marketwatch, Money, The New York Times, Real Simple, US News, WaPo, WSJ, Yahoo!, and more. She's extolled the virtues of DealNews in interviews with Cheddar TV, GMA, various podcasts, and affiliates across the United States, plus one in Canada.
DealNews may be compensated by companies mentioned in this article. Please note that, although prices sometimes fluctuate or expire unexpectedly, all products and deals mentioned in this feature were available at the lowest total price we could find at the time of publication (unless otherwise specified).