Samsung Galaxy S5 to Hit $0 Before Black Friday
Smartphones see many deals upon launch, but the Galaxy S5 hit $80 weeks after its debut. We predict that this flagship phone will hit $0 much earlier than the previous model did.
Since its launch, the Samsung Galaxy S5 has broken all types of records winning the praise of media outlets like CNET, Engadget, and PC Mag. But this do-it-all smartphone will soon enter the DealNews hall of fame, because the subsidized Galaxy S5 is on track to hit $0 before Black Friday; it took its two predecessors much longer to accomplish that feat. And while it is common to see subsidized Android phones hit this price point, it's rare to see flagship phones achieve this milestone in such a short period of time.
Galaxy S5 Breaks All Deal Precedents
Since the release of the Galaxy S III in May of 2012, the Galaxy line of smartphones have followed a fairly straightforward deal pattern. Pre-order deals of the phone were always discounted by 25% (for a final price of $150). Two months after the phone's release, retailers would discount it by 50% (for a final price of $100). The Galaxy S III and its successor, the S4, followed this exact deal pattern. By the time Black Friday arrived, each phone was discounted further, hitting as low as $0 on contract.
The S5, however, has blazed its own trail. For instance, we didn't see any dollar-off pre-order deals for the S5. Instead, retailers got a little more creative with their offerings. AT&T, for example, sold the S5 at its list price of $200, but bundled a $100 bill credit with each purchase. Not to be outdone by its biggest competitor, Verizon offered a BOGO sale on the S5, bundling a free S5 with the purchase of a new S5 at list price. While these weren't your traditional dollar-off deals, they were still very aggressive sales for a phone that wasn't even shipping yet.
On the day of its release, big-box retailers entered the deal-scape with even more aggressive offerings. Costco slashed 50% off the S5's list price, offering it for a mere $100. Moreover, it bundled a $100 bill credit with each purchase. Just weeks after Costco's deal, Fry's Electronics took 55% off the S5's list price, offering it for just $80. As we previously noted, the Galaxy S III and the S4 saw 50% off discounts two months into their life cycle. In the case of the S5, it had barely been a month since the S5's release when it was already selling for $80.
As a result of these better-than-average deals, we believe the subsidized S5 will hit $0 before the Black Friday holidays, which in previous years was typically the first time the current-generation Galaxy smartphone would hit that price point.
Freebie Deals Could Start This Summer
So how early do we expect to see this price point? Last year, Amazon, Dell, and Costco led the charge on S4 deals, slashing away at the S4's price as early as June. September was also a prime month because that's when Walmart held its special sale on Samsung Galaxy smartphones, slashing prices on all models and bundling each with a $40 Walmart gift card. While it's not guaranteed every one of these retailers will offer the S5 at $0, one of them is bound to, which will trigger copycat deals from competitors.
In the meantime, Verizon Wireless is currently offering the Samsung Galaxy S5 16GB 4G LTE Android Smartphone for $100 with free shipping. That's the second-best deal we've seen for this smartphone and a current low by $50. (Offer expires May 12.) By comparison, this price is months ahead of last year's S4 deals, which at this time last year were still in the $160 range.
So now is certainly a good time to buy a Galaxy S5, but we think the deals are going to get even better.
---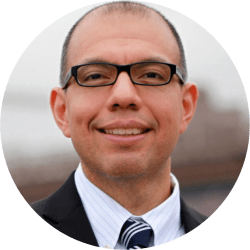 Contributing Writer
With over a decade of experience covering technology, Louis Ramirez has written for CNET, Laptop, Gizmodo, and various other publications. Follow him on Twitter at
@louisramirez
.
DealNews may be compensated by companies mentioned in this article. Please note that, although prices sometimes fluctuate or expire unexpectedly, all products and deals mentioned in this feature were available at the lowest total price we could find at the time of publication (unless otherwise specified).