Best Black Friday Smart Home Gadget Deals 2018: Get 3 Google Home Minis for $70
Or opt for a full-size Google Home for $79.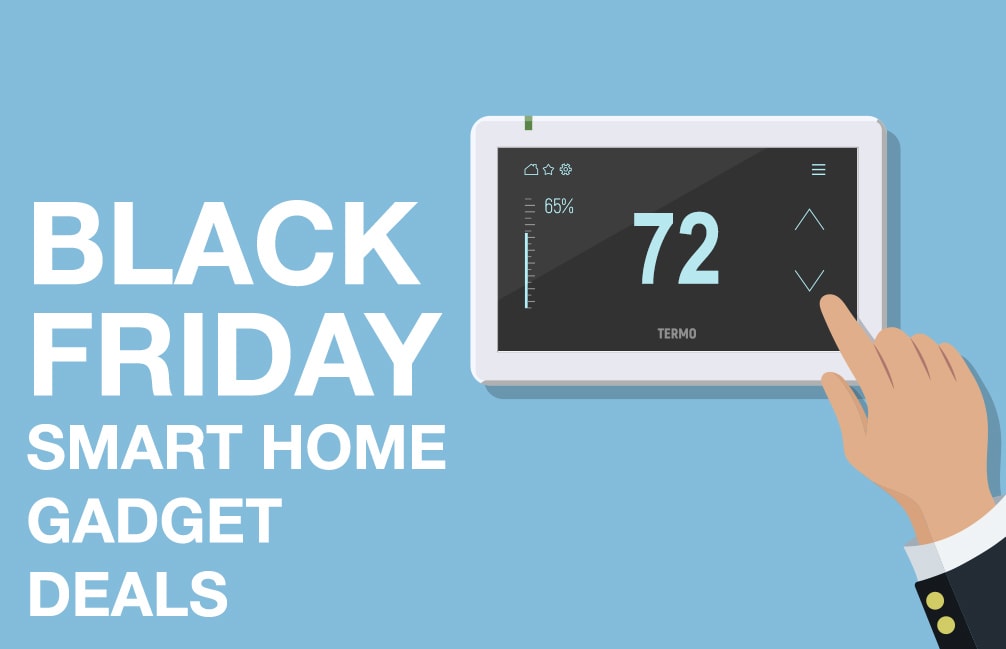 Wait... Where Are All the Black Friday 2019 Deals?
Looking for updated info on Black Friday 2019? Check out our Black Friday Sneak Preview, where you'll find all the latest Black Friday ads, rumors, predictions, and more!
SEE ALSO: Black Friday Sneak Preview 2019: See All Our Deal Predictions!
Making your house smarter usually involves investing a lot of cash. However, you can save tons of money when you buy all your smart home gadgets on Black Friday. We're rounding up all the best Black Friday gadget deals to help you prepare.
Click here to see our guides about the best Black Friday deals
Best Black Friday Smart Home Gadget Deals 2018
NOTE: The information below was assembled before the Black Friday ads came out. Please refer to the deals above before making any shopping plans.
Black Friday Smart Security Deal Predictions
Expect connected cameras to start at $60
Smart locks will be priced from $70
Get video doorbells starting at $110
Amazon's Cloud Cam will be the highlight of smart security sales, priced as low as $60 around Black Friday. That's half off Amazon's regular price, which is already a steal compared to 1080p cameras from Nest and Arlo, both of which have an MSRP of around $200.
If you already have a system built around Nest or Arlo, you should be able to find their cameras in the $130 range — a steep price increase over the Cloud Cam, but a reasonable deal if you're adding to your existing setup.
Video doorbells are another solid addition to your home security setup, and the Ring Video Doorbell 2 should be on sale for $110 around Black Friday. If you already have Nest Cams, though, the Nest Hello video doorbell will be a little more expensive at $130.
You'll also see some good smart lock sales from reliable lockmakers like Kwikset, Schlage, and Yale. Look for conversion kits that work with your existing lock starting at $70. Stand-alone smart locks will be a bit pricier at $130, but that's still a great deal for locks that usually retail for around $200.
Black Friday Smart Thermostat Deal Predictions
Shop basic smart thermostats for $70
Get high-end smart thermostats for $170
Smart thermostats can take the bite out of your electric bill, but the upfront cost can be high, with top-tier Ecobee and Nest models selling for $250. Black Friday season is the best time to buy, with prices typically at their lowest of the year. Expect these high-end models to sell for about $170 each.
However, not everyone needs a top-of-the-line thermostat. A basic connected thermostat won't have as many features, but it can still help cut down your utility bills. While these aren't often on sale for Black Friday, you could see connected thermostats from Honeywell for around $70. Keep an eye on home improvement stores for bargains on these basic smart thermostats.
Black Friday Robot Vacuum Deal Predictions
Midrange robot vacuums will be priced from $200
Robot vacuums are definitely luxury items, with prices that can go up to $950. But Black Friday is a great time to buy, featuring savings of up to 50%. Deals on midrange models should be good, with midrange Roomba 600-series and Neato Botvac D3 vacuums priced from $200 to $300 — depending on the model, that's also up to 50% off.
But don't expect many sales on high-end models — particularly not the just-released Roomba i7. However, we should see a sale or two on Roomba 900-series models, which could go as low as $500 (about 30% off). Expect these deals to come and go quickly.
Black Friday Smart Light Deal Predictions
Smart plugs will be priced from $20
Get smart switches for as little as $30
Expect smart lights for $30, with starter kits from $60
While switches, outlets, and light bulbs aren't the most exciting pieces of smart home gear, they're key to transforming your home into a connected home.
These seemingly mundane gadgets are what let you turn your lights, electronics, and appliances on and off with the tap of a button. On Black Friday, a lot of these items will hit price lows, so it's the perfect time to buy.
Belkin Wemo smart devices make up most of the plug and switch sales, though you'll see a few off-brand options selling for less. Look for connected plugs, which let you plug in electronics and control them remotely, for $20.
If you're interested in Amazon's new smart plug, we're expecting it to be similar to other models. It should receive at least a $5 discount for Black Friday, dropping it down to $20. Meanwhile, smart switches, which replace existing wall switches, should sell for $30.
But Philips Hue smart lights may be the best buys here, with their standard White and Color LED Smart Bulbs on sale for just $30. Bundles offer better deals, with starter kits that contain bulbs and a hub to control them starting at $60.
Click here to see our guide about the best Black Friday smart home deals
Click here to see our guides about the best Black Friday deals
Get Black Friday Deals in Your Inbox!
Sign up for the DealNews Select Newsletter now to get the best deals every day. When Black Friday deals go live, the best offers will come to you.
Click here to sign up!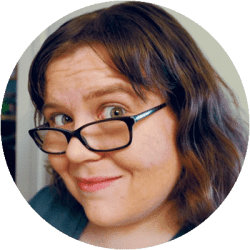 DealNews Contributing Writer
Originally working in IT, Elizabeth now writes on tech, gaming, and general consumer issues. Her articles have appeared in USA Today, Time, AOL, PriceGrabber, and more. She has been one of DealNews' most regular contributors since 2013, researching everything from vacuums to renters insurance to help consumers.
DealNews may be compensated by companies mentioned in this article. Please note that, although prices sometimes fluctuate or expire unexpectedly, all products and deals mentioned in this feature were available at the lowest total price we could find at the time of publication (unless otherwise specified).