Black Friday Predictions 2014: Our Methodology
Find out how we dug up all that data.
As usual, the DealNews Black Friday Predictions come chock-full of information that will help you prepare for the shopping holiday. You may be wondering, though, where exactly all of our price estimations and data points come from. Everything is in fact informed by up to three years of historical data based on deals listed here on DealNews.
While generating a prediction for any product category, we took the following concerns into consideration:
How much have prices fallen this year to date?
How much did prices fall at this time last year?
How much more did they fall on Black Friday last year?
How much did they fall the preceding year?
Using that data, we extrapolate prices for the upcoming Black Friday by applying current trends to historical Black Friday price drops. In so doing, we correct for anomalies like outliers and disruptive new technologies that influence pricing trends. We also usually round to the nearest dollar amount ending in a "9" since retailers overwhelmingly do the same.
It's important to keep in mind that the data for this analysis is derived from "deals." By definition, all deals on DealNews are price-checked, verified offers that are at "the lowest total price we could find" at that given moment. As such, the data used for DealNews' Black Friday predictions is based on low prices, not average prices (unless otherwise stated). Thus, when we say that 60" TVs will fall to as low as $420, a shopper should not expect this to be the average or median price.
Occasionally, we refer back to past predictions with an assessment of whether or not the prediction was accurate; cumulatively, 74% of applicable prices last year were at or below our predicted estimates. For our purposes, we define an accurate price-based prediction as one that was within ±10% of the actual lowest price we saw. If there was no deal whatsoever, then we exclude the prediction from our accuracy rating.
So what's the best thing to do with all this information you've just absorbed? We recommend deciding what categories are the most important to you, and setting up an email alert so you can not only be notified of relevant deals around Black Friday weekend, but also stay abreast of any changes in the trends in the meantime. You can also keep an eye on the Black Friday ad leaks as they trickle in. The best approach to Black Friday is to be armed with information, and DealNews wants to help you do that.
Black Friday Deal Predictions 2014: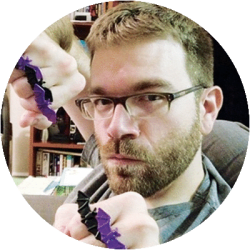 Contributing Writer
Jeff Somogyi is constantly trying to come up with ways to surprise and delight audiences the world over. He takes humor seriously ... too seriously. (Honestly, we've never seen him laugh ... it's kinda creepy.)
DealNews may be compensated by companies mentioned in this article. Please note that, although prices sometimes fluctuate or expire unexpectedly, all products and deals mentioned in this feature were available at the lowest total price we could find at the time of publication (unless otherwise specified).