What to Expect From Black Friday Car Deals in 2015
Check dealership ads, know how long the deals will last, and definitely do your research.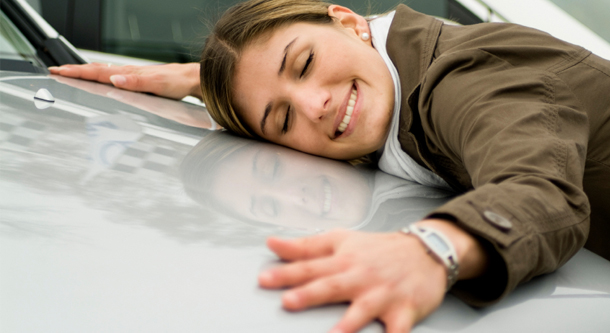 With everyone rushing to stores to take advantage of shopping deals on Black Friday and Thanksgiving, you may be surprised to realize that it's not all about tech and holiday gifts. Certainly, some of us take advantage of the sales to shop for ourselves, but if you happen to be in the market for a big-ticket item, Thanksgiving weekend sales are an opportunity to score a bargain.
And the biggest-ticket item on most of our shopping lists is likely to be a car — and if you happen to be in the market for a new vehicle, Black Friday can be one of the best days of the year to buy.
With a big purchase like a car, doing your homework to make sure you get the best bargain can mean thousands in savings. However, as with any other bargain, you have to be careful about shopping on Black Friday: Research prices and never assume that something's a good deal just because it's marked with a sale sticker for the holiday weekend. But if you're car shopping this season, let's go through what you can expect to find.
Dealerships' Black Friday Car Deals Are Likely to Last
Car dealerships have jumped on the Black Friday bandwagon with sales and advertisements. Despite the marketing campaigns, the deals aren't necessarily any different from what you'd find this time of year regardless. Toward the end of the year, car dealers are working to get rid of this year's inventory in order to make room for next year's — and the later in the year it gets, the better the deals on those final 2015 models are going to get. Black Friday, at the end of November, is a good time for the dealers to make a sales push to get those cars off the lot; for shoppers, that means better prices.
If you want the best selection, November is a good time to go car shopping. While you can find better prices on December 31, the makes and models available will be very limited.
Still, many of the promotions won't only be available on Black Friday. Most will run all the way through the end of the year — and, yes, December is also a good time to buy a car at a bargain price, as dealers are increasingly invested in getting older models off the lot. But if you want the best selection, now is the time. While you can find better prices on December 31, the makes and models available will be very limited.
In short, even though these deals usually go past Black Friday — in 2013, deals were slightly better on the Monday after Thanksgiving, with the absolute best discounts falling on December 31 — November is a good time to shop if you're looking for both good prices and a reasonable selection.
What Kinds of Holiday Car Deals Can I Find?
You'll find the available offers vary greatly from dealer to dealer. In previous years, we've seen discounts as high as 25% off — and on a new car, that's a significant cash savings. If you're in the market for a 2016 model, you're not likely to find such lucrative offers, and though there will be some deals to be had on the latest vehicles, the best bargains will be on 2015 models.
Last year's Black Friday car sales included straight-up price slashing, cash allowance offers, and financing deals — and some combination of these could net you the perfect car at the perfect price.
Best Black Friday Car Deals in 2014
To get a sense for the types of discounts you could see in 2015, here are some of the best offers we saw during the season last year.
20% off select Buick models


A $1,000 Amazon gift card when buying a Ford, plus additional cash discounts and 0% APR financing for a limited period for certain models


Zero down and zero due at signing on new leases from Honda


$500 to $2,000 cash allowance on certain Jeep models


Up to $2,000 cash allowance on certain Mercedes-Benz models


Up to $5,000 cash allowance on certain Ram Truck models


Up to $1,000 cash allowance on certain Chevy models
Always Remember to Negotiate, and Look Out for Black Friday Tire Deals
However, don't take these as hard-and-fast price rules. Check the Black Friday advertisements for your local dealerships, as the deals offered can vary (even between different dealers selling the same brands). On top of that, there's always the possibility that you can negotiate an even lower price, especially for 2015 models dealers want to get off the lot.
SEE ALSO: 7 Ways to Save Money When Buying a New Car
You may be wondering if there will be Black Friday deals not just on cars, but on tires and accessories as well. If you're looking for those items, you'll be able to snag deals; just keep your eyes peeled for this season's Black Friday ads for specific offers.
Black Friday Car Shopping Tips
Chances are you already know this, but it's worth repeating: The No. 1 way to make sure you're getting a bargain price is to do research before you walk onto a car lot. Browse models online to have an idea of what you want in advance, and check values on Kelley Blue Book or Edmunds so you know what kind of bargain you're getting when you talk to a dealer.
Like any store on Black Friday, car dealerships can be crowded as people rush in to hit the sales. This can mean it's harder to find a sales rep to talk to or have a chance to take a car for a test drive — and you definitely don't want to take home a car without taking it for a spin first. If you're car shopping on Black Friday and the crowds are heavy, remember that there are going to be good deals throughout the season. Also, as we mentioned earlier, 2013's prices were actually slightly better on the Monday after Thanksgiving. Though some cars will certainly have left the lot over Thanksgiving weekend, you'll still have options come Monday.
A car's a big purchase, so don't let yourself be rushed through it. Remember that you don't necessarily need to struggle through Black Friday crowds — and the resulting lack of sales attention — to get the best bargain.
Readers, have you ever bought a car on Black Friday, and if so, what was your experience like? What strategies do you use to get the best car deals? Share your thoughts in the comments below!
---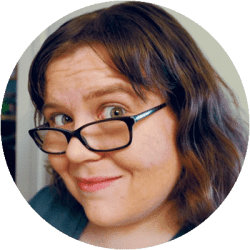 Contributing Writer
Originally working in IT, Elizabeth now writes on tech, gaming, and general consumer issues. Her articles have appeared in USA Today, Time, AOL, PriceGrabber, and more. She has been one of DealNews' most regular contributors since 2013, researching everything from vacuums to renters insurance to help consumers.
DealNews may be compensated by companies mentioned in this article. Please note that, although prices sometimes fluctuate or expire unexpectedly, all products and deals mentioned in this feature were available at the lowest total price we could find at the time of publication (unless otherwise specified).