Black Friday Filler Deals Are the Worst!
Retailers want consumers to come for the Black Friday doorbusters and leave having spent their savings on overpriced "deals."
There's nothing that we at DealNews advocate more than spending your time and money wisely. But, with Black Friday deals around the corner, you may be forgiven for getting swept away by the manic mobs and alarming price tags, and swapping your first-born child for some discounted USB cables and a kooky cat costume. Luckily enough, we've learned to spot a useless "filler deal" from a frugal and first-class find, keeping your savings safe from rash decisions and impulse buying of the most impractical order.
Filler deals are essentially over-hyped and over-priced items that many merchants depend on for profit. Retailers want customers to shop in-store for the doorbusters, and then spend their savings on these other "deals." The right application of flashy neon signs and seemingly alluring price tags can fool even the most seasoned shopper into a false economy. We continually strive to ready our deal slingers with ample consumer info via our Black Friday ad analyses, but these filler deals can still be hard to spot on the big day. In order to steer clear of such fluff, we've outlined a number of pointers that will help you identify the good from the bad, because not all that glitters is consumer gold.
Doorbusters: Keep Your Eyes on the Prize
Doorbusters are generally the belle of the Black Friday ball. Offered for a limited time and in limited quantities to the limited few who can elbow and scratch their way through the crowds of panic-ridden shoppers, (or who are savvy enough to find some doorbusters online), these deals often come with incredible savings.
However, doorbuster deals aren't offered benevolently. James Dion, President of DionCo Inc., a Chicago-based retail consulting firm, informed us ahead of Black Friday 2012 that doorbusters "have traditionally been items in product categories such as electronics that have high recognition by the consumer and really are being sold for below cost." But, he explained that "the real philosophy behind these great deals is to get the consumer excited about coming to their store and to sell many other much higher-profit products along with, or even instead of, the [doorbuster]."
As you may have guessed, these "other" products are filler deals, and no matter how impressive a red sign they may boast, they're not worth any of your precious time, money, or energy.
Obvious Filler Deals: Airfare, Electronic Bundles, Gift Sets, and Exclusives
According to data collected from our readers, travel deals can be rife with misleadingly poor value discounts, particularly when it comes to international airfare. What's more, we saw zero Editors' Choice airfare deals between Thanksgiving and New Year's last year, so you may want to hold off on international travel until early 2014, when prices have traditionally dropped.
It is also smart to do ample research when considering computers and electronics, as these categories often feature filler deals, especially when it comes to accessory bundles. While it's true that a bundle can afford a shopper the opportunity to get several useful add-ons at a reduced price — like a Blu-ray player and 3D glasses to go with a TV — it's easy to mislead with these freebies. For example, although we list a high number of laptops deals that are of immense value and worth your precious pennies, stores will also be peddling laptop bundles with things like "free" software that can often be downloaded for nothing directly from the developer or other stores. Conversely, the bundled items may have real value (like video games with a console), but buying them together might not actually be saving the consumer any money.
The same rule of thumb applies to gift sets, which are regularly comprised of low-quality products. These sets often feature exclusive items that are unavailable elsewhere, making it difficult for shoppers to properly price check. Similar problems arise for shoppers purchasing private label merchandise specific to individual retailers. Because consumers are left with the advertised price drop as their only scope for price comparison, the value of these deals is harder to assess, and thus makes house brand items prime suspects for filler material.
Tedious Tactics & Dubious Dealings
There are a number of reasons why such dismal deals surface on the biggest sale day of the year. One of the most common tactics employed by sly superstores is inflating retail prices before the shopping season hits in order to advertise high price drops once Thanksgiving and Black Friday arrive. MidnightBox was guilty of such a ploy last year after it announced that it would cut 20% off all past offers, implying that many former promotions would be even cheaper. However, according to our archives, this was not the case as the store inflated its starting prices just before the promotion.
Data compiled from previous years also shows that clothing stores are guilty of similar manipulation. For the last three years, we've seen substantial price hikes on clothing and accessories in the weeks leading up to Black Friday. Many stores are also accused of stocking filler items in what ABC News calls "never-ending sales." In this case, stores that feature an underwhelming year-round sale section advertise long-standing reductions as timely, limited offers for early-rising customers who, pre-coffee may be easily befuddled by bright lights and big banners.
It's important to be aware that many stores will also try to unload old stock on consumers that haven't done their homework. Money Matters 360 encourages all shoppers to "be sure [that] the deals are not older models of gadgets, electronics or even outdated fashions," as this may be the reason such items are in the bargain bin; it's not necessarily bad to buy an older model, but you don't want to pay more than you should because you didn't realize it was older.
With these baubles in your bargaining belt and clad in a comfy pair of athletic shoes, you will be unstoppable come Thanksgiving evening and Black Friday weekend. All that's necessary is some clever shopping, a dash of cynicism, and, of course, some careful reading of our Black Friday ad analyses and vetted Black Friday deals and you'll be outsmarting The Man at every turn.
---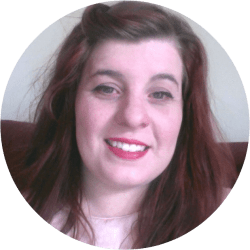 Content Editor
A former Fashion Editor and Boggle champion, Donna Doyle spends her time writing for DealNews, re-reading Harry Potter, and living in denial.
DealNews may be compensated by companies mentioned in this article. Please note that, although prices sometimes fluctuate or expire unexpectedly, all products and deals mentioned in this feature were available at the lowest total price we could find at the time of publication (unless otherwise specified).