We Asked Men & Women About Black Friday Shopping; Results Are NOT Surprising
Women shop for others and for more people, and other gender differences in holiday shopping habits.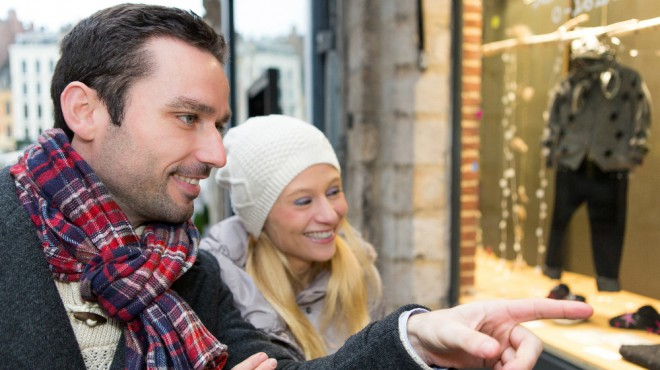 We asked 2,472 DealNews readers whom they'd predominantly be buying for this Black Friday season, and 42% answered that they'd be buying mostly for themselves. However, when we broke down the responses by gender, we found two very different patterns!
Nearly half of men put themselves as the top purchasing priority. The next biggest priority for men? Children. In comparison, only 26% of women planned to shop mainly for themselves — third on the priority list behind children and relatives. Such a drastic difference made DealNews take a deeper look at men's and women's holiday shopping habits.
Women Buy Gifts for More People
As you might imagine from the data we gathered, it seems that women buy gifts for more people than men do. How many more? A 1990 study suggested the average woman buys Christmas gifts for more than 12 people, while the average man buys for about eight.
A 2014 survey by AYTM (Ask Your Target Market) suggested one reason why. The market research company found that more than half of women look forward to holiday shopping at least somewhat, while only 38% of men do. So, women may buy more presents simply because they are having fun buying them.
That's probably not the full story, though. The 1990 study that found that women bought gifts for more people also indicated that women felt obligated to buy gifts in order to maintain relationships with friends and family. Plus, while AYTM found men were more likely to say they actively dreaded holiday shopping, more than one-third of women dreaded it as well. So, if your wife or girlfriend is agonizing over a thoughtful token for your Great-Aunt Gertie, don't assume it's fun for her — she may feel she has to.
Women Shop Earlier and Prioritize Discounts
The need to buy gifts for so many people affects women's shopping strategies. Simon's 2014 Holiday Shopping Behavior Survey found that nearly a quarter of women had begun their Christmas shopping prior to September, compared to 15% of men. The bulk of shoppers of both genders start shopping in October or November.
In addition to starting early, women in general put a higher priority on sales and couponing ... although our mostly male DealNews readership shows that enjoying a great bargain can — and should! — be a gender-neutral activity.
Men Spend Just As Much — on Fewer People
Surprisingly, even though women are buying gifts for 50% more people, men actually spend more on holiday gifts. A 2006 Visa USA survey showed men spending about 9% more than women for the holidays. Other studies reinforce this trend, with men outspending women on holiday gifts by anywhere from 3% to 30%.
Even though women are buying gifts for 50% more people, men actually spend more on holiday gifts.
Why do men spend more even if they're shopping for fewer people? It seems like some men may decide to show love through a splashy big gift rather than spend a lot of time trying to find a particularly suitable cheaper item. The Simon survey we mentioned earlier found that more than 25% of men begin shopping during the Black Friday frenzy or later, as opposed to 15% of women.
Plus, AYTM found there was a marked gender preference for certain shopping venues. Women made up the majority of the bargain-hunters at T.J. Maxx/Marshalls, while men made up more of the customer base at stores like Best Buy and Dick's Sporting Goods. Women also more frequently reported shopping at local small businesses and stores like Etsy, where they might be on the hunt for more personal gifts.
If you don't much enjoy shopping but still want to show your giftees you really care, going for pricier one-size-fits-all electronics is probably a rational strategy. (But don't give up on deals! Check DealNews during Black Friday weekend for information on the best holiday electronics prices.)
What You Should Take Away
Trends are only that: trends. Perhaps in your family there's a man who handcrafts gifts, while your favorite aunt doles out the Kindle Fires. So, don't feel too offended if you don't fit perfectly in the overall picture. Still, the different buying patterns are worth thinking about.
If you've been snagging big-ticket items at the last minute, maybe you could save money by keeping an eye out for smaller and more personal gifts in the months leading up to the holidays. Plus, it may be worth considering friends and relatives outside of your usual core of giftees. If you know people who are older or otherwise isolated (like that single friend working overseas this year), they may not receive many — or any! — Christmas gifts, and a little gesture from you could really brighten their holiday. Also, if you've been putting the responsibility to look out for these people on your significant other, at least let him or her know you appreciate the hard work!
Conversely, people stressed by the pressure of finding affordable gifts for their entire family tree might want to look at scaling back a little or worrying less about finding the absolute perfect gift for everyone. Perhaps you could agree with a group of people to do a Secret Santa exchange, or Dirty Santa/White Elephant — it lets lots of people participate in the holiday fun but doesn't mean you need to buy gifts for all of them.
Both approaches have their benefits. Readers, will you shop differently this year? Who does most of the holiday shopping in your household? Let us know in the comments.
---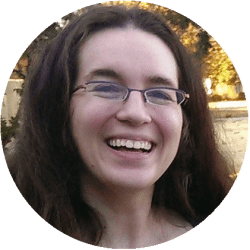 Contributing Writer
Formerly a content writer for DealNews, Erin Coduti now brings that experience to the blog team as a freelancer. Previously, she wrote for a television news station and a literary fan magazine.
DealNews may be compensated by companies mentioned in this article. Please note that, although prices sometimes fluctuate or expire unexpectedly, all products and deals mentioned in this feature were available at the lowest total price we could find at the time of publication (unless otherwise specified).