There's a Reason No One Stands in Line Outside Drugstores on Black Friday
Even drugstores are jumping on the Black Friday sales bandwagon, but beware, not many of those deals are all that healthy.
These days it seems like every retailer is running a big Black Friday sale. Even the unlikely stores like Walgreens and Rite Aid are getting in on the action. But is making an early bird trip to the drugstore really something consumers should plan on for Black Friday? To find out we combed through this season's drugstore ads from Walgreens, Rite Aid, and a leaked ad from CVS to find out which drugstore purchases, if any, should be added to your shopping list.
Membership Is Always Required
The first rule of drugstore Black Friday sales is you're not getting a deal unless you have a membership card. Essentially every Black Friday ad we saw required a membership or rewards card, whether you were shopping at CVS, Walgreens, or Rite Aid. Fortunately, membership cards are free and easy to obtain. Also, when choosing a membership card, pick a drugstore you're likely to shop at again. Many Black Friday deals yield double rewards points, so to really take advantage of the specials you'll want to make sure those rewards points get used and don't go to waste.
Not All Paper Products Are Discounted Equally
It never hurts to stock up on toiletries. From paper towels to toilet paper, a few extra rolls in stockpile never hurts. So far, we've seen a few Black Friday sales on such goods, but none of them really live up to the Black Friday name. For instance, one of Walgreens' best toilet paper sales (Cottonelle 12-Pack for $3.99) yields a price of $0.33 per roll. While that beats many of the Editors' Choice Amazon deals we've listed throughout the year (with prices of $0.41 to $0.47 per roll), it's not the best we've seen. That honor goes to Staples, which has had rolls as low as $0.31 each. That said, the Walgreens offer isn't horrible if you want to buy TP in bulk in the near future; it certainly beats CVS's offer promoting rolls as high as $0.74 a piece.
SEE ALSO: Are Men's Shave Clubs Like Dollar Shave Club Worth It?
Unfortunately, the news is worse for other paper products. Both Walgreens and Rite Aid have paper towel deals that leave each roll at roughly $0.66. By comparison, we've seen paper towel rolls from Amazon for as little as $0.03 per roll, easily beating both Black Friday promos. And while that Amazon deal may be the rare exception, Staples has also beaten both drugstores' Black Friday deals with rolls as low as $0.50 each.
Watch Out for BOGO Promos
Both Walgreens and CVS have loaded their Black Friday ads with dozens of buy one, get one promotions. While you'll find many items that take advantage of this promo, men's and women's shave gels at Walgreens will be your best bet for savings (and could be useful if you're a member of a shave club); you'll get two shave gel bottles and $2 back in rewards money for just $5. This includes brands like Edge, Schick, and Skintimate. Assuming you use the rewards money, it beats some of the best shave gel deals we've seen, which have typically cost $2 per bottle. Unfortunately, most other BOGO offers weren't as aggressive with prices, and many were priced higher than deals we've already seen this year.
If It Isn't Typically Sold at a Drugstore, Don't Buy It
Drugstores may not be the first place you turn to for gadget deals, but this Black Friday you're bound to see a few electronics deals in their circulars. When you do — skip them. In their ads, Rite Aid, CVS, and Walgreens listed gadgets on sale and in all cases these sale prices were much higher than what we've already seen throughout the year. For instance, Walgreens offers the Netgear NeoTV Wireless Streaming Player for $35, a price we saw back in July. The same goes for any iHome docks, 19" TVs, and headphones you may come across. Batteries too were overpriced, beaten by deals we've listed from Sears throughout the summer.
Not Even the Wine or Beer Deals Are Worth It
Rite Aid is the only drugstore to feature wine and beer throughout its Black Friday circular, and while we'd love to have more options for our beer and wine purchases, this drugstore unfortunately isn't one of them. Wine bottles were on average $2 to $3 pricier than some of our wine club deals and beer was on par with prices you'd already find in liquor stores.
Ultimately, there's a reason shoppers don't camp out in front of drugstores on Black Friday: the deals just aren't there. That said, should you need to purchase one or two household items, your best bet is to pick a drugstore you frequent or live nearby so that you can rack up some reward dollars and be able to use them in the future.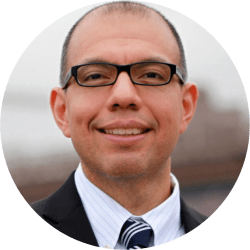 Contributing Writer
With over a decade of experience covering technology, Louis Ramirez has written for CNET, Laptop, Gizmodo, and various other publications. Follow him on Twitter at
@louisramirez
.
DealNews may be compensated by companies mentioned in this article. Please note that, although prices sometimes fluctuate or expire unexpectedly, all products and deals mentioned in this feature were available at the lowest total price we could find at the time of publication (unless otherwise specified).