Men Are Shopping For Themselves on Black Friday
Everyone goes shopping on Black Friday, but they're not going to the same stores or shopping for the same reason. Check out the results from our latest survey!
Wait... Where Are All the Black Friday 2019 Deals?
Looking for updated info on Black Friday 2019? Check out our Black Friday Sneak Preview, where you'll find all the latest Black Friday ads, rumors, predictions, and more!
SEE ALSO: Black Friday Sneak Preview 2019: See All Our Deal Predictions!
Men and women approach Black Friday very differently — but only in some cases. In a September online survey of 633 DealNews readers, we found correlations between gender and product categories, favorite stores, and even the people you shop for.
Read on for the full results of our survey. Do your shopping habits match up?
Men Shop for Themselves
Among DealNews readers, about 46% of men say they're shopping mostly for themselves on Black Friday. Compare that to just 29% of women who say the same. This isn't a new trend — last year 44% of men and 26% of women said they'd shop for themselves.
SEE ALSO: 10 Ways to Save Up for a Black Friday Doorbuster
However, men are more pessimistic about the quality of deals for Black Friday. In fact, 41% of men believe the quality gets worse every year, while only 32% of women felt that way. That said, most of our readers felt that Black Friday is the same as it always was, with 51% of men and 59% of women saying deal quality doesn't increase or decrease.
Women Shop for Others
According to our survey, women tend to shop for others — which might mean they're doing more holiday shopping on Black Friday. This year, 33% of women say they'll be shopping for children, compared to 25% of men. And 28% of women are shopping for relatives, while only 12% of men say the same.
Every year brings a fresh debate on whether or not Black Friday is eroding the family Thanksgiving. So it's interesting that 30% of women believe Turkey Day has the best deals — nearly tied with the 33% of women who say Black Friday has better deals. For their part, men firmly believe Black Friday is better A solid 41% of men said the shopping holiday had better deals, as opposed to the 22% who prefer Thanksgiving.
Men Prefer Best Buy, Women Prefer Target
Everyone will click over to Amazon during Black Friday; 87% of all our survey respondents said they'd shop there. But the second most popular retailer for men is Best Buy, with 62% saying they'll shop there (versus just 48% of women). Instead, Target was in the number two spot for women on Black Friday, with 64% of women (and only 59% of men) saying they'd shop there.
Everyone will click over to Amazon during Black Friday; 87% of all our survey respondents said they'd shop there.
Interestingly, Walmart was the number three pick for both men and women, with 60% and 61% of respondents saying they'll shop there, respectively.
Men Shop for Electronics, Women Shop for Clothing
Most consumers are shopping the same three categories for Black Friday: electronics, toys or video games, and clothing. Men and women are both shopping for electronics, but 82% of men are looking for these gadgets compared to just 71% of women. Overwhelmingly though, more women are shopping for clothing than men — 69% of women compared to 47% of men.
Everybody Shops Online
Online shopping has been growing more popular, so it's not entirely surprising that more consumers seem to prefer it for Black Friday. This year, a whopping 97% of people said they'll shop online for the holiday. Some still plan to shop in-store — about 50% — and 30% are planning to shop their favorite stores via a mobile app.
Amazon Tops Everyone's Lists
As we said above, Amazon is going to be the number one store for both men and women on black Friday. What's even more surprising, whether you love or hate the holiday, odds are good that you're planning to shop at Amazon.
SEE ALSO: 12 Ways to Prepare for Black Friday Like a Pro
Of those who are routinely satisfied with Black Friday deals, 86% are planning to shop at Amazon this year. But even those who aren't satisfied with Black Friday deals prefer Amazon — 87% of those unsatisfied customers will still be shopping the megasite this year.
Everybody Shops on Black Friday
Even though Black Friday has its dissenters, 91% of our readers shopped the holiday last year and 92% plan to do so again this year. Consumers still have a lot of faith in the shopping holiday, even though 51% of those surveyed weren't satisfied with last year's deals.
Excited for Black Friday deals? Consider subscribing to the DealNews Select newsletter to get a daily recap of all our best deals; you never know when a Black Friday price will be released! You can also download our app, visit the Black Friday Hub for the latest ads, or check out all our blog articles for more buying advice.
---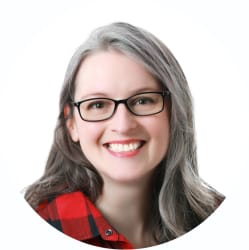 Senior Staff Writer/Consumer Analyst
Julie's work has been featured on CNBC, GoBankingRates, Kiplinger, Marketwatch, Money, The New York Times, Real Simple, US News, WaPo, WSJ, Yahoo!, and more. She's extolled the virtues of DealNews in interviews with Cheddar TV, GMA, various podcasts, and affiliates across the United States, plus one in Canada.
DealNews may be compensated by companies mentioned in this article. Please note that, although prices sometimes fluctuate or expire unexpectedly, all products and deals mentioned in this feature were available at the lowest total price we could find at the time of publication (unless otherwise specified).