'Leaked' Black Friday Ads Aren't Leaked, but You Should Still Read Them
In most cases, the stores and brands themselves are behind the so-called leaks.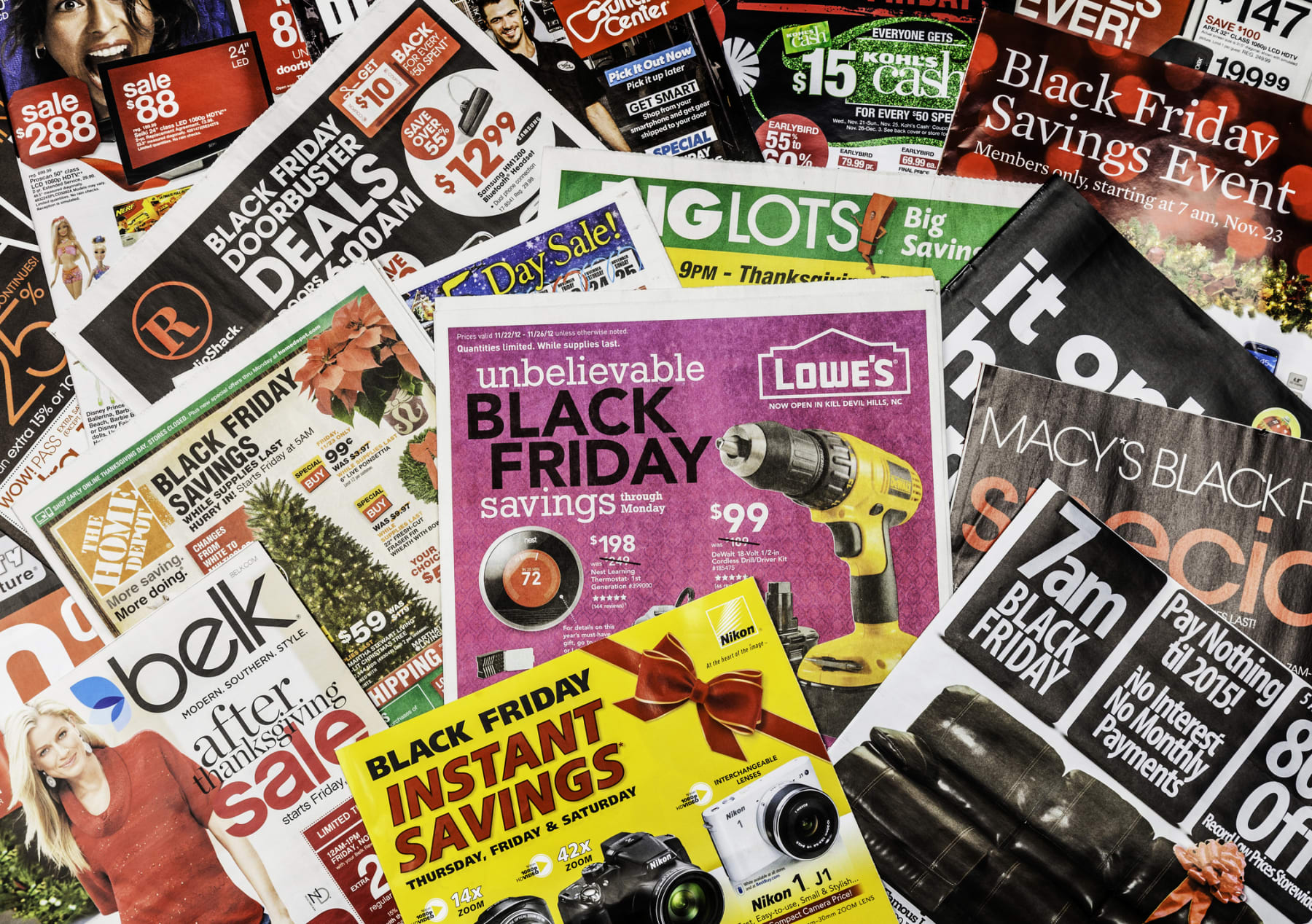 Wait... Where Are All the Black Friday 2019 Deals?
Looking for updated info on Black Friday 2019? Check out our Black Friday Sneak Preview, where you'll find all the latest Black Friday ads, rumors, predictions, and more!
SEE ALSO: Black Friday Sneak Preview 2019: See All Our Deal Predictions!
If you roll your eyes when you hear about a Black Friday "leak," you're not alone. When ads for the big shopping day start showing up online, we know it's most likely because the retailers want them there.
So what's the deal with Black Friday leaks? We got the scoop from Ted Potrikus, president and CEO of the Retail Council of New York State. He gave us great insight into how stores are making the most of the hype surrounding holiday sales.
Why Retailers Call Them 'Leaks'
"Part of what retailers have to contend with year after year is the changing dynamics of what makes us excited as consumers," Potrikus explains. In the case of Black Friday leaks, it's being "in the know" — finding out what the big doorbusters will be before the general public gets their circulars in the mail. And for the hardcore shoppers who head out on Thanksgiving night to score the best deals, having the ability to compare prices early means being better able to plan a schedule and strategy.
SEE ALSO: When Do All the Black Friday Ads Come Out in 2017?
These days, an ad is seldom released without the retailer's consent, but that wasn't always the case. In 2007, Walmart threatened several sites with legal action for posting circulars early. Now, the retail giant is just as likely to be sending the scans to aggregators itself as a marketing strategy.
Some Ad Leaks Are Actually Leaks
Black Friday info gets out there ahead of the retailer's schedule on occasion. In 2014, for example, LEGO accidentally sent a Black Friday promotional item to an online shopper in advance of the big day. And one year earlier, an early version of GameStop's big sale circular got out, and everyone who reported on a deal that didn't make the final cut had to issue corrections later.
Those cases are exceptions to the rule, however, and the vast majority of sale information is provided by the stores themselves. "As a retailer, you want to control that message as much as possible," Potrikus explains. "If the ad is going to get out there anyway, they might as well release it, and see if they can get people excited about it on their terms."
Pushing Sale Info Early Is Not New
The rush to leak Black Friday ads mirrors holiday catalog mailings from 10 to 15 years ago, according to Potrikus. "The question I used to get was, 'Why am I getting my holiday catalogs in the mail so early?' It was around late September, and then it started to creep up, until it was right after Labor Day when you got the Christmas catalog."
The rush to leak Black Friday ads mirrors holiday catalog mailings from 10 to 15 years ago.
The competition to get hooks into holiday shoppers early may not be new, but it's gotten much more intense with the rise of online shopping. "Part of that competition comes from the fact that as soon as I'm done with my turkey dinner, I can pry myself away from the table and go sit in front of Amazon and shop at home," Potrikus says. Retailers have to build excitement to get customers away from their screens and into stores.
Getting Leaks Right
Some retailers — like Harbor Freight — leak their ads at the same time every year. The hardware retailer is always at the front of the pack with its early- to mid-October release. Others wait until just a few days before Black Friday. Releasing too early or too late can have a negative impact on sales, so how does a retailer decide what time's the right time?
For some retailers, releasing the ads to their newsletter subscribers or social media fans before they get to the masses is a way to build brand loyalty. "There's a feeling that you're part of this club," Potrikus explains. "You know something that somebody else doesn't know; you've got the secret handshake. And that's very valuable on both sides of the equation: the retailer knows who its customers are, and you as the customer have something that not everyone walking in off the street is going to get."
SEE ALSO: 12 Ways to Prepare for Black Friday Like a Pro
Potrikus says a successful Black Friday promotion is a combination of getting the ads out — and opening the doors — early enough for the super shoppers. "If there are people who really want to go shopping at midnight, retailers will open the door at midnight. Let them in, so that the people who are just going out to enjoy Black Friday — and people actually do enjoy Black Friday, as weird as that sounds — can get up and go out at 7:00 in the morning and spend the day shopping."
Plus, he points out, nearly every major retailer offers price matching now, so at the end of the day, everyone's still getting a deal.
Excited for Black Friday deals? Consider subscribing to the DealNews Select newsletter to get a daily recap of all our best deals; you never know when a Black Friday price will be released! You can also download our app, visit the Black Friday Hub for the latest ads, or check out all our blog articles for more buying advice.
---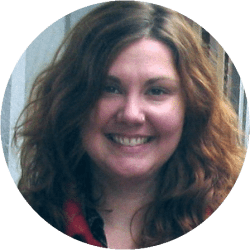 Contributing Writer
Jessica Hulett is a freelance writer, editor and obsessive seeker of online promo codes. She's been writing professionally for more than 15 years, and was most recently the managing editor of coupon and lifestyle site extrasforme.com.
DealNews may be compensated by companies mentioned in this article. Please note that, although prices sometimes fluctuate or expire unexpectedly, all products and deals mentioned in this feature were available at the lowest total price we could find at the time of publication (unless otherwise specified).