Black Friday Laptops 2013: Doorbuster Deals for $170
---
UPDATE: Check out the best Black Friday laptop deals
| Store | Black Friday Deal |
| --- | --- |
| Amazon | Dell Inspiron 11 Celeron 1.4GHz 12" LED Touch Laptop for $300 |
| TigerDirect | Lenovo ThinkPad Ivy Bridge i7 Quad 2.2GHz 16" Laptop for $570 |
| Lenovo | Lenovo G710 Haswell Core i5 Dual 2.5GHz 17" Laptop for $579 |
| Lenovo | Lenovo Flex 14 Haswell Core i7 14" Touch Laptop for $749 |
| Costco | Dell Inspiron Ivy Core i3 Dual 1.9GHz 17" Laptop for $370 |
| Lenovo | Lenovo X1 Carbon Ivy Bridge i5 14" Touch Laptop for $1,087 |
See all the latest Black Friday laptop deals
---
Black Friday 2013 Laptop Predictions
2013 was a roller-coaster year for the laptop industry. While we saw the introduction of a new, energy-efficient processor from Intel, much of the year was overshadowed by weak laptop sales. And although many analysts are predicting the death of the laptop, we know that when it comes to productivity, the laptop is still king. Plus, with laptop prices lower than they've ever been before, it's a buyer's market. But how far will your money go this Black Friday and which systems will see the best laptop deals?
Budget Laptops Unlikely to Drop Below $170
If your computing needs rarely stray from Facebook, Twitter, and the occasional YouTube video, chances are any laptop with a dual-core processor will suit your needs. For the past few years, we've called this category the "budget laptop." It consists of any 15" or 16" laptop with a dual-core CPU, be it from AMD or Intel. Deals on these systems have plateaued at around $179, which happened to be last year's best price. This year we think there's enough competition in this category to warrant a new low of $170. While that may not seem like a big drop, keep in mind that these laptops are priced cheaper than most tablets.
For Mainstream Laptops, Ivy Bridge Beats Haswell
For most Black Friday shoppers, laptops with Intel's Ivy Bridge CPU will offer the best bargain. Sure, these notebooks use last year's processor, but that's precisely why retailers will discount this category more than most other configurations. So if you're in the market for a new notebook and don't want to hit the bargain bin, Black Friday is a good opportunity to get higher-end specs for less. As such, your best bet is to opt for a mainstream 15.6" Core i5 Ivy Bridge laptop. This Black Friday we predict that such configurations will drop to as low as $285. That's roughly $15 under the best price we've seen to date for these systems, and an absolute steal for a laptop that still has the horsepower to take on most tasks.
If you want a system that offers more power than a budget laptop, but still costs less than a Core i5 notebook, we suggest looking at 15" Core i3-based systems, which we believe will hit $239. Generally speaking, these systems can outperform budget laptops, but without the higher price tag of their Core i5 counterparts. These systems might be particularly useful if you're big on streaming services such as Netflix or Hulu.
Ultraportables & Haswell Remain Premium Categories
As a result of the ongoing feud between notebooks and tablets, laptop manufacturers have focused heavily on thin, ultra-light designs. And though a few years ago such systems were a niche product, today they're one of the most sought-after laptop categories. For our Black Friday prediction, we looked at ultraportables with Core i5 Ivy Bridge chips and 12" displays. Although we predict deals will appear around the $519 mark — the lowest ever for such a laptop — this category will remain pricier than the aforementioned mainstream options since the lighter weight and thinner design are costly features.
Likewise, if you're intent on purchasing a newer laptop with an Intel Haswell processor, which was released in early summer, keep in mind that these systems will cost almost twice as much as your mainstream Ivy Bridge system. For shoppers who remain unswayed, we recommend buying a 15" to 16" Core i5 system. They're cheaper than Core i7 laptops and have seen more deals in the short time frame that they've been on the market. To arrive at this prediction, we looked at Black Friday price cuts on last year's crop of Core i5 Ivy Bridge laptops, since that was the big chip of the year. Prices fell a meager 0.25%, and to date Haswell Core i5 15" laptops have bottomed out at $408, so we expect this year's Haswell systems to see modest discounts with a final price of $399.
Summary: Black Friday Laptop Predictions
Basic 15" Dual-Core Laptop for $170
15" Ivy Bridge Core i3 Laptop for $239
15" Ivy Bridge Core i5 Laptop for $285
15" Haswell Core i5 Laptop for $399
12" Ultraportable Laptop with Core i5 Ivy Bridge CPU for $519
---
The Complete Black Friday Predictions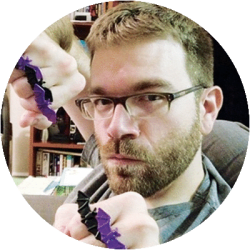 DealNews Contributing Writer
Jeff Somogyi is constantly trying to come up with ways to surprise and delight audiences the world over. He takes humor seriously ... too seriously. (Honestly, we've never seen him laugh ... it's kinda creepy.)
DealNews may be compensated by companies mentioned in this article. Please note that, although prices sometimes fluctuate or expire unexpectedly, all products and deals mentioned in this feature were available at the lowest total price we could find at the time of publication (unless otherwise specified).