Black Friday & Cyber Monday 2016 Cheers & Jeers: Sound Off on the Sales!
Some stores really surprised us this year — but not always in a good way.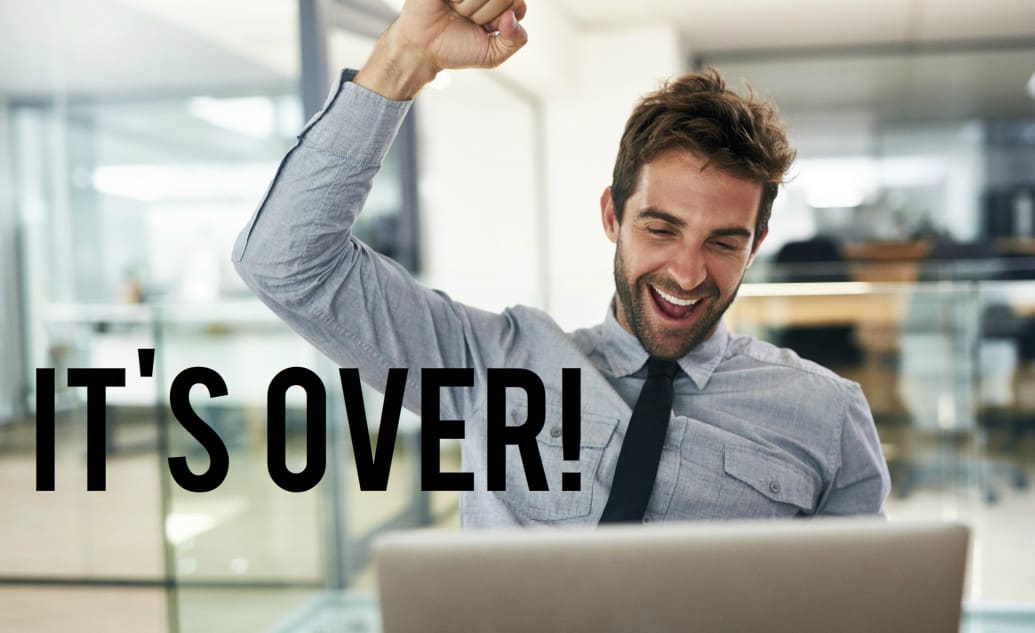 Wait... Where Are All the Black Friday 2019 Deals?
Looking for updated info on Black Friday 2019? Check out our Black Friday Sneak Preview, where you'll find all the latest Black Friday ads, rumors, predictions, and more!
SEE ALSO: Black Friday Sneak Preview 2019: See All Our Deal Predictions!
Everybody take a deep breath: Black Friday and Cyber Monday have come to an end. And so now — after we've caught up on sleep and Westworld — we're reflecting back on how the Black Friday 2016 season turned out.
We've been monitoring the comments from our users, and we polled our entire staff to find out what was good and what was bad during the sales. And without further ado, we present to you this year's list of Cheers and Jeers. Which retailers made the week awesome, and which ones just made things more difficult? Read on to find out!
And don't forget to add to our list with your own thoughts in the comments below!
Black Friday Cheers: Amazon Wins, But Not on Everything
Amazon wins Black Friday week once again: At this point, is anyone surprised? The mega-retailer offered the most Editors' Choice prices than any other retailer, on a wide variety of items that ran the gamut from electronics to DVDs and home devices. (That said, Amazon didn't win on everything.)


Staples' Visa Checkout discount helps it best Amazon on its own devices: Despite the overall great sale, we were pretty disappointed with half of the discounts that Amazon was offering on its devices, but then Staples came around and offered the Echo and Kindle Paperwhite for less than what Amazon was charging. Target also got in on the game, offering a super cheap Fire tablet for 15% less than Amazon.


Doorbuster TV prices were much easier to obtain this year: There will always be the crazy, unattainable deals from the likes of Amazon or Walmart that make us wonder if they ever truly existed. But this year, many of our doorbuster price predictions were readily available for days on end. And many of them were available the week before Black Friday even happened! Sam's Club and Walmart were especially good for these pre-Black Friday offers.


Target's sitewide 15% off coupon made amazing Black Friday prices even better: Target's big Cyber Monday promotion was a sitewide discount, the likes of which the store never offers except during this time. While 15% might not feel like a lot, that applied to even sale prices, which meant promos still lingering from Black Friday suddenly got even better. Video games in particular were hot because of this discount. A PS4 Pro bundle dropped to $340, which was $20 under our prediction. Anytime a store tops our expectations, we give the tip of our hat.

This discount also made Target a major contender for Cyber Monday, eating away at Amazon's lead from the previous week.


Walmart hoarded Hatchimals for Black Friday: The hottest toy of the season sold out everywhere just weeks before Black Friday, and then lo and behold, Walmart included the stupid thing in its ad. Turns out, the store was reserving stock for Black Friday.

We have to jeers Walmart as well though; the ad claimed that the item would also be available online, and as one anxious parent who stayed up until midnight and checked repeatedly can attest, that never seemed to transpire.


Kohl's Cash made tons of its deals the lowest price around: If you're a regular Kohl's shopper, then the store likely had the best offer on a variety of items since so much included free store credits. In fact, TVs and game bundles in particular tended to include store credits that were better than other stores, netting a better overall value for someone who can put that to good use.

As deal writer Jason Savage noted, "It was very easy to find price lows and Editors' Choice deals. Like shooting fish in a barrel. The combination of low prices, coupons, Kohl's Cash, and availability for pickup (which can be tricky for Kohl's usually) made their Black Friday sale one of the better early ones."


Best Buy also offered a Visa Checkout promo for Cyber Monday: The Best Buy offer cut $25 off $100 orders, and as editor Kris Hains noted, "Nearly everything we listed was the lowest we've seen, and Editors' Choice."

That said, another editor gave Best Buy a jeers for the promo ending early on Cyber Monday; it seems as if the limit for redemption didn't last as long as the store expected.


Jet.com offered pretty stunning sitewide discounts for all customers: Typically we only see new user coupons at Jet.com, but on Black Friday the site took 30% off all orders with a max discount of $30. Then on Cyber Monday, the site took 20% off $35 orders with a max discount of $30, yet again. That yielded a lot of amazing prices.

However, our editor Daniel Hendley noted that on Black Friday, customers could have been confused by the discounts. "They had 30% off with no minimum purchase, with a max $30 discount. They also had 20% off select electronics over $150, but with a $50 max discount. So the 20% off coupon actually yielded a higher discount [than the 30% off coupon] on some items."


Cheers to charitable companies on Black Friday: Patagonia donated 100% of its Black Friday sales to charity, which amounted to $10 million. Meanwhile, Everlane donated all of its Black Friday profits to its factory workers and Zappos sponsored free pet adoptions.
Black Friday Jeers: Boo to Deal Deja Vu
Walmart dropped the 1-hour guarantees this year: Last year, Walmart offered guarantees on certain doorbusters; if you were in line during a specific time, you were guaranteed that doorbuster, either that night or to be delivered at a later time. The beauty was that you knew your waiting in line wouldn't be in vain, as may be the case for other in-store doorbusters.

But this year, the guarantees were nowhere to be found, much to the dismay of our editors.


eBay advertised that coveted Hatchimals toy, but at the inflated resale prices: We don't blame the store for including it, since plenty of parents are willing to pay a premium at this point. But it doesn't feel like it's in the spirit of Black Friday to advertise something that's higher than list price, now does it?


Macy's had a weird Black Friday: The store neglected to release a preview of its ad this year, which was odd since it's usually one of the first major stores to promote an ad. Instead, the store waited until deep into the season to publicly share anything at all about the sale. Then, multiple staffers found the store's site had crashed for significant amounts of time due to "temporary shopping jams."


CDKeys had a weird online queue for deals: The biggest deterrent to shopping in-store is the long lines, but CDKeys managed to bring that in-store experience online by making people wait in a digital queue without any indication of how long that might be. No thanks!


The Apple Store had a Black Friday sale! But it was only gift cards: We'll never sneer at free money, but virtually across the board, shoppers could have gotten these items for less money outright at stores like Target and Best Buy. Pass.


Kohl's goes hard on rebates for kitchen items: While we appreciated all the Kohl's Cash offers, we were less enamored with all the rebates required for their kitchen deals. As our Managing Editor Jeffrey Contray said, "It's 2016, who does rebates anymore?"


Jeers to stores that advertised prices that weren't actually available: Several stores posted prices too early, before they were technically available. Kohl's was an offender with at least one item, while Newegg didn't activate its Black Friday coupons when it first revealed its sale.

Also, according to some of our users, hhgregg cancelled orders a few days after they were placed, claiming that an item was actually sold out — even though it was still listed on the site as in-stock at that price. Kohl's too showed in-stock prices on product listings that you discovered were sold out once you added it to your cart.


Lands' End offered a Visa Checkout free shipping deal that degraded the 40% off promo to 30% off: Not all Visa Checkout discounts were a win for shoppers. Our editors were excited to see free shipping at Lands' End for those who used this checkout method, but were bummed to see that in order to get those savings you had to trade off on your discount and opt for 30% off instead of 40% off. In some cases, that's still a better deal, but it feels a bit crummy if you were expecting to get both offers in the same order.


Walmart was one of the only major stores to not have free shipping across the board: Most items under $49 were only a deal then if you opted for pickup instead of shipping.


Jeers to all the exclusions we found when testing our store discounts: Hollister excluded jeans from its sale (probably the most desirable thing they sell), while Williams-Sonoma offered a "free fast shipping" promo that didn't work on Cyber Monday sale items. And J.Crew excluded its coveted third-party merchandise from sitewide sales.


Some stores had deal deja vu: We know that all prices can't be the best ever during Black Friday, but we were a bit bummed when big ticket items were clearly at prices we'd seen before. Amazon charged about the same or slightly more for several items than it did on Prime Day this summer, while Target included many of the same items as its Black Friday sale from last year.
Last, but certainly not least, a big CHEERS to the DealNews staff! Our writers and editors worked long hours to research the best deals for our bargain-loving readers. As one of our commenters noted, "People finding deals for others... that is not a right, it is a privilege and a gift." Excuse us while we sob tears of joy into our post-Black Friday Red Bull drip.
Okay readers, who do you think won Black Friday? Did any retailer "lose" the shopping holiday? Did you score any amazing deals? Sound off in the comments below!
---
Related DealNews Features: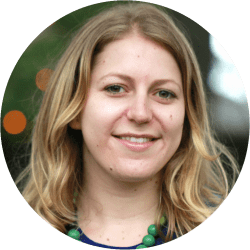 DealNews Contributing Writer
Lindsay Sakraida specializes in writing about retail trends and lifestyle subjects. She's also obsessed with music, movies, and tennis. Follow her on Twitter at
@LinSakraida
.
DealNews may be compensated by companies mentioned in this article. Please note that, although prices sometimes fluctuate or expire unexpectedly, all products and deals mentioned in this feature were available at the lowest total price we could find at the time of publication (unless otherwise specified).