Black Friday 2015 Cheers & Jeers: What Store Had the Best Deals?
This year's Black Friday boasted tons of hits and notable misses. Find out which retailer ran a 2.5% off coupon!
Everybody take a deep breath: Black Friday has come to an end. While there are still some Cyber Week sales to consider, and an onslaught of holiday promotions on the horizon, we can at last close the door on Black Friday 2015.
But before we go, we've got some amusing tidbits and major gripes to share from good ol' #BF2015. We polled the people in the trenches, DealNews' own writers and editors, and then consulted our deal records from the past week to come up with this year's list of Cheers and Jeers. Which retailers made the week awesome, and which ones just made things more difficult? Read on to find out!
Black Friday Cheers
The Top 5 Stores: So who won Black Friday Week? Amazon once again takes home the crown for sheer numbers, with nearly twice as many deals as the next best, Target. Rounding out our top five are Newegg, Walmart, and Kohl's. (Honorable mention goes, as always, to eBay, which was way ahead of Kohl's, but isn't technically a single store.)

Of course, quantity doesn't necessarily promise quality. Although Dell Home played host to far fewer deals than any of the retailers above, this computer merchant boasted one of the finest Editors' Choice averages we've seen for a Black Friday season, with a whopping 67% of its deals being hot enough to be given the distinction. The honorable mention goes to Best Buy, with a 55% average.


Target Bets Big with Early Discounts: Target came very close to winning Black Friday this year. Although Amazon had more deals overall during the Black Friday season, Target had a higher percentage of Editors' Choice deals than the online giant — 37% to Amazon's 33%. What's more, Target struck first, busting out three stacking coupons in the days before Black Friday that delivered game-changing prices on toys.

That said, Target couldn't keep those pre-Black Friday good vibes going. The retailer also made our Jeers list below.


Cold, Hard Kohl's Cash: Although its "$15 earned per $50 spent" Kohl's Cash promo is an annual Black Friday offering, this year those credits were easier to earn than ever. PS4 and Xbox One bundles both bagged hundreds in Kohl's Cash, alongside the usual Dyson vacuum and KitchenAid stand mixer deals. But you can't spend Kohl's Cash if you never shop at Kohl's, making these deals pretty hollow for lots of shoppers.

Then again, it was totally worth a trip to your local Kohl's on Black Friday; the first 100 shoppers at every store scored a pair of tickets to see Star Wars: The Force Awakens!


Tuneful Headphone Steals: According to our resident audio nerd Will Lardinois, Black Friday 2015 was an especially excellent time for mid-fi cans (in the $500 to $999 range). Discounts in this class are rare, but Sonic Electronix chopped prices on several audiophile-worthy headsets. Lardinois was especially fond of this massive discount on the Fostex TH500RP Planar Magnetic Headphones (still $349, a $232 savings), calling it the "single-best mid-fi headphone deal I've seen."


Deals in Toyland: The real winner this Black Friday season was anyone selling gifts for kids. A massive 33% of all toy deals were marked Editors' Choice during the shopping holidays — along with 56% of all video games.

Unfortunately, those incredible toy steals came at a cost: increased demand. Offers on the hottest toys sold out very quickly, leaving even the savviest shoppers in the dust. Sadly, this reporter was a casualty; I lost out on all my first-choice kid gifts during Black Friday. But there's always December!
Black Friday Jeers
That Amazon TV: You know the one. The app-only deal for a $150 50" 1080p HDTV that we all lost our minds over. Seriously, did anyone actually get that deal? We want to know! According to this Reddit thread, the TV allegedly "sold out instantly."


Target Stumbles on Cyber Monday: What happened, Target? That's the question that nearly every DealNews writer and editor was asking on Cyber Monday. At some point during online shopping's biggest day, Big Red decided to stick shoppers in digital "waiting lines" if they tried to add an item to cart. In the words of writer Dan Leadbetter, "This is the Internet, people! There are no lines!"

And that's assuming you weren't affected by the crashes.



Expedia's Black Friday Coupon Goes MIA: This one comes from our very own travel guru, Paula Bradley. She "spent all day waiting for a coupon on their app that either died after a few minutes, or didn't come live at all. I was talking with several people on Twitter about it. There was quite a bit of anger, and I only saw reports of one person who was able to use it." Yikes!


Oy Vey, Visa: Newegg had a slew of quality deals during Black Friday, many of which owed their Editors' Choice status to a handy coupon that required Visa Checkout to work. This killer promo knocked $10 off $100 or $25 off $200, so it delivered some significant price lows. Sadly, it expired four days earlier than advertised. Oops!

As if that wasn't enough, editor Elizabeth Zimmerman pointed out another Visa snafu to us: "Zulily has had free shipping with Visa for forever, but it disappeared on Black Friday."


NordicTrack's Worst (Best?) Coupon Ever: Lots of stores put out mediocre coupons during Black Friday; there's no law saying it has to be a retailer's biggest sale of the year. But NordicTrack's coupon was different, taking off a whopping 2.5% — that is not a typo. The treadmill retailer took 10% off sitewide for St. Patrick's Day for goodness' sake, so this coupon left us all scratching our heads.
Last, but certainly not least, a big CHEERS to the DealNews staff! Our writers and editors worked long hours to research the best deals for our bargain-loving readers. We hope you all found something you wanted this Black Friday!
Okay readers, who do you think won Black Friday? Did any retailer "lose" the shopping holiday? Did you score any amazing deals? Sound off in the comments below!
---
Related DealNews Features: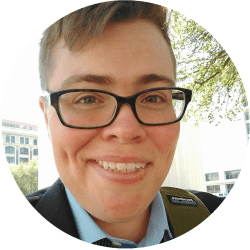 Former Senior Blog Editor
Michael added the finishing touches to most of the Blog articles on DealNews. His work has appeared on sites like Lifehacker, the Huffington Post, and MSN Money. See him rant about video games by following him on Twitter
@ThatBonebright
.
DealNews may be compensated by companies mentioned in this article. Please note that, although prices sometimes fluctuate or expire unexpectedly, all products and deals mentioned in this feature were available at the lowest total price we could find at the time of publication (unless otherwise specified).