Black Friday 2013 in Review: Walmart's Best-Selling Deal Was a 29-Cent Towel?!
The winners and losers of Black Friday 2013, and a look at the highs and lows of the week.
Everybody take a deep breath: Black Friday has come to an end. While there are still some Cyber Week sales to consider, and an onslaught of holiday promotions is on the horizon, we can at least close the book on Black Friday 2013. And as we do so, we've got some amusing tidbits from #BF2013 (Did you know that one of the hottest deals of the week was a towel?) and some major gripes to share. But first up, we crown the King of Black Friday 2013.
Did Walmart Win Black Friday?
Deciding which retailer reigned supreme during Black Friday is difficult. If you had asked us what store was winning before the big event, we would have said Walmart; we analyzed the ads from all the major retailers (and within a variety of categories), and by far Walmart had the most standout deals.
And come Black Friday week, the deals did indeed show up — but on many occasions, our staff had issues with the website itself. We frequently saw messages about the site being busy, which likely resulted in delays in getting deals. Despite these e-commerce fumbles, Goldman Sachs declared Walmart to be one of the top three retailers for the week, noting that the store "drove the market" with its promotions. Moreover, before Black Friday was even over, Walmart announced that it had already sold a record-breaking number of items, so we agree that there's a strong case to be made for Walmart.
That said, when it comes to sheer volume of deals and top offers, no store can hold a candle to Amazon. A whopping 49% of Amazon's deals were Editors' Choice, compared to Walmart's 26%. Amazon also had almost three times as many offers overall. However, this staggering number of deals is partially due to the nature of Amazon's sales; the site released new promos roughly every 10 minutes, and many were valid for only a very brief period of time. That much-lauded $98 32" TV, for example, lasted for just a few moments before it was out of stock.
Additionally, a shout out is in order for Best Buy; typically the retailer is hot in the lead up to Black Friday, but this year its pre-Black Friday ads seemed a bit snoozy. However, come Tuesday and Wednesday of Black Friday week, Best Buy stole the show by releasing deals early — and by matching some of the hottest offers from other retailers' ads. This allowed shoppers to score, for example, hotly-anticipated gift card iPad deals up to two days early — without waiting in line on Thanksgiving. So, major snaps go to Best Buy for providing deals that kept us from standing outside. That said, if you weren't prepared to start your serious shopping that early, then you might have missed out. (Should Tuesday or Wednesday get a special holiday name now too? Teal Tuesday? Wicked Wednesday? Let's brainstorm some ideas in the comments section.)
As Expected, In-Store Black Friday Shoppers Were Ridiculous
One of the choice details from Walmart's "record-breaking" announcement was not the fact that the store sold 1.4 million tablets (although that's impressive), but rather the note that its most popular deal was... a towel that cost 29 cents. The store sold 2.8 million towels, and apparently people fought over them in multiple locations. The incidents even inspired a hashtag — #WalmartFights — so naturally it became a joke. (A sample tweet: "I saw that a hockey game broke out at Wal Mart [sic] again. #walmartfights.")
And while we firmly believe that it's extremely likely you won't get punched in the face on Black Friday (we've done in-person reconnaissance on the subject), there were still instances of aggression that made us do a double facepalm. For example, there was a stun gun fight at a mall in Philadelphia and a police officer was injured in a suburb of Los Angeles. Also, this Instagram video gave us anxiety despite being all of 15 seconds long. Let's all work on our manners before we do this again next year, shall we? It doesn't need to be this way.
Black Friday Cheers & Jeers 2013
Fittingly, all this talk about ridiculous behavior has lead us to our annual cheers and jeers list. Which retailers made the week awesome, and which just made the week more difficult? Check out our list below, and please voice your own props and grievances in the comments section. (You know, for posterity.)
A Hearty Cheers For:
Guaranteed Doorbusters: While Walmart had some jeer-worthy moments, props to the retailer for guaranteeing certain items for shoppers that arrived during a specified hour; it makes shopping in-store less of a gamble.


Best Buy's Price Matching: As we mentioned above, Best Buy not only released deals early but it also price matched some of the top offers from competitors — and offered them online!


Black Friday Becoming a Full Week of Deals: While not everyone is thrilled about Thanksgiving getting thrown into the Black Friday mix, we were excited to see many Black Friday deals spring up online as early as Monday of that week.


Wine Sales: As our wine-loving Senior Writer Louis Ramirez noted, we typically see free shipping from Wine Outlet around Black Friday. But this year, we also saw 20% off at Astor Wines and 25% off from Chelsea Wine Vault. Let's hope this is a new trend!


Cyber Monday's Continued Growth: Early numbers indicate that online sales on Cyber Monday were "31.5% more than online sales for Black Friday." None of that shopping was conducted during office hours, we're sure.


Mission Shopping: While 2 million more people shopped this Black Friday, they actually bought less than in recent years. The reason? More people engaged in "mission shopping," which BusinessWeek describes as when a consumer goes to a store (or site) with a specific purchase in mind and only buys that item, without splurging on higher-profit impulse items. That's great news to us, since it means you guys aren't falling for the filler deals. But it's not great for retailers, who may engage in "panic sales" this month, according to the article. (Another back-handed cheers?)
And a Big Ole Jeers For:
People Who Ruin It Every Year: People can sometimes get ridiculous on Black Friday. And while the incidents can indeed be very serious, they are few and far between. But that handful of crazies are great fodder for the news and social media, so they continue to cast a strange light on the event.


Amazon Deals That Were Gone in a Flash: Amazon had plenty of Editors' Choice deals last week, but we can't help but give a jeers to those that didn't have enough stock to last more than a few seconds.


Hiding the Fine Print: Savvy shoppers know that there's frequently a catch to some of the most appealing offers, but Harbor Freight certainly tried very hard to hide the "up to" portion of this "up to 80% off sale," huh?


Adorama's Price Mistake: We received several reader complaints about Adorama canceling orders due to a price mistake. As one of our commenters explained it: "No one really is upset about the mistake as much as the fact that it took Adorama three days to cancel orders. And a lot of people, myself included, missed out on real deals [as a result]."


Fake Black Friday Sales: We're officially doling out a jeers to stores that took the same discounts they regularly offer and merely slapped a Black Friday label on it. Petco, Lands' End, and HP are some examples.


TigerDirect's Hoops: One of our Irish staffers, Sinead O'Shaughnessy, lamented the fact that TigerDirect "had some deals that required coupons, rebates, padding, and then sometimes an additional rebate for the padding item to get the deal." No one should have to exert that much effort for an online Black Friday deal.


Site Failures: We can understand a smaller website failing on Black Friday if the vendor received an unexpected level of traffic, but stores like Walmart and Kmart couldn't have been surprised by the volume of shoppers. And yet, they joined Microsoft Store and Fry's in stalling at some point during the holiday.
Lastly, a big CHEERS to the DealNews staff! Our writers and editors worked long hours to find and research the best deals for you bargain-loving people. We hope you all found something you wanted this Black Friday.
Readers, who do you think won Black Friday? What was the best deal, and did we miss any major cheers or jeers? Sound off in the comments below, and be sure to vote in our poll.
---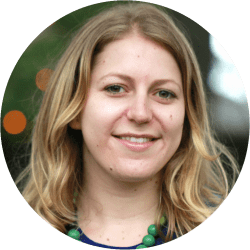 DealNews Contributing Writer
Lindsay Sakraida specializes in writing about retail trends and lifestyle subjects. She's also obsessed with music, movies, and tennis. Follow her on Twitter at
@LinSakraida
.
DealNews may be compensated by companies mentioned in this article. Please note that, although prices sometimes fluctuate or expire unexpectedly, all products and deals mentioned in this feature were available at the lowest total price we could find at the time of publication (unless otherwise specified).