Battle of the Mega-Retailers: Will Walmart or Amazon Win Black Friday This Year?
If Prime Day and Black Friday 2014 are any indication, expect price matching and a strong selection of deals.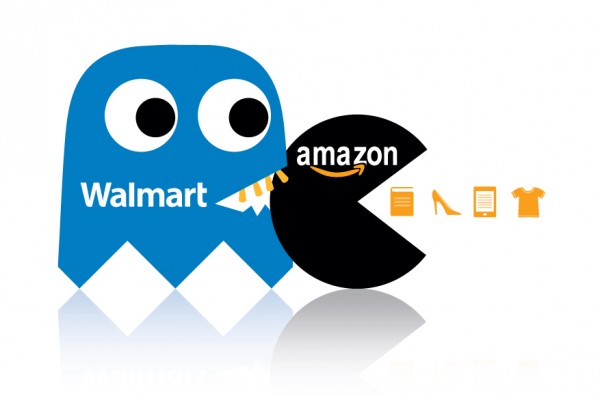 Where will you be shopping this Black Friday? DealNews polled 2,471 shoppers and found the vast majority — 83% — plan to spend Black Friday online at Amazon.com. It's no surprise, as Amazon dominates the online shopping space and, last year, beat out brick-and-mortar retailers with the convenience of shopping from home as well as highly competitive cost-cutting.
But most shoppers aren't planning on kicking off the holiday season with only one shopping destination. Consequently, those polled were able to select multiple retailers. While Amazon might dominate the online space, Walmart is still at the top for brick-and-mortar stores, with 62% of respondents planning on heading there (narrowly beating out Target at 61% and Best Buy at 57%).
Amazon vs. Walmart may be the battle of shopping titans, but the struggle between these two retailers is representative of the ongoing fight for physical stores to stay relevant in an increasingly digital world. And while Walmart — and other retailers that rely on physical storefronts — has been funneling money into growing its e-commerce business, that hasn't stopped the retailer from doing big business offline. In 2014, an estimated 133.7 million Americans shopped on Black Friday weekend, spending over $50 billion, according to the National Retail Federation. The online shoppers were 39.5% of those people, meaning the majority still hit the pavement across the holiday weekend.
While tech-savvy shoppers may gravitate toward online shopping, with brick-and-mortar retailers offering their own online experience — often with special deals or free shipping to catch the interest of online-only shoppers — physical storefronts and online retailers are frequently competing for the same shoppers. So how does one store win out above the others? If we look at past sales, we see that it's all about offering good deals to catch consumers' eyes and competitive price-cutting to keep them from heading to other stores.
Looking Back at Black Friday 2014
Even though last Black Friday brought some extremely impressive sales numbers, they still represented a retail slump from 2013. Part of the reason for these poor sales was fewer shoppers: Stores saw 5.1 million fewer visitors on Black Friday itself and a total of 5% fewer shoppers over the holiday weekend. This is in part due to Black Friday sales starting earlier and running later every year, making the weekend totals less impressive. However, e-commerce (and its Cyber Monday sales) also plays a role as it continues to take a bite out of in-store retail efforts.
Last Black Friday, Walmart had solid deals to lure customers in, price matched Amazon, and offered free shipping on its most popular items.
Walmart put up a strong fight against Amazon on Black Friday, however, with solid deals to lure customers in, as well as by price matching Amazon and offering free shipping on its most popular items for those who prefer to shop online. Amazon fought back not only with the usual gamut of Black Friday sales, but also by paying close attention to competitors' prices and bringing their own down to match. Last year, Amazon offered 340% more Editors' Choice deals compared to its main rivals.
Amazon's Prime Day as a Black Friday Preview
This past July, Amazon launched its own major sales event with the one-day Prime Day sale, available only to Amazon Prime members. The retailer claimed it would rival Black Friday. With a range of bargains offered and new deals every 10 minutes throughout the day, Prime Day was sure to be a success: Sales were 18% higher than Amazon's 2014 Black Friday sales, with a total of 34.4 million items ordered.
But while it drove sales, Prime Day had its share of complaints, too. Deals on the best items sold out quickly, and many of the sale items were particularly forgettable.
Amazon's Prime Day mistakes worked to Walmart's advantage, allowing the retailer to jump on Amazon's sales hype to offer its own deals. The mega-retailer launched its own sales, many of which were better than their Amazon alternatives. Deals lasted longer than Amazon's one-day event and didn't require shoppers to pay for a membership to participate.
So What Will We See on Black Friday?
We expect many of the same strategies to make a comeback this year as both big retailers aim to win the day. Both Amazon and Walmart will be offering a strong selection of deals to get customers in the door, with price matching and price undercutting helping the two retailers jockey for position. Continuing recent years' trends, Black Friday sales are likely to start earlier and last longer, giving consumers more time to take advantage of deals. However, doorbusters and limited-time offers (both Walmart and Amazon will be offering a variety of staggered sales) will continue to offer some of the best deals.
In the end, more deals and a wider time period to shop in is great for consumers — and as the competition continues, we'll only see more bargains. As to who will win and who will lose on Black Friday this year, we'll have to wait until November to find out.
Readers, do you think Amazon or Walmart will win out in Black Friday sales this year? Where are you planning to shop? Let us know in the comments below!
---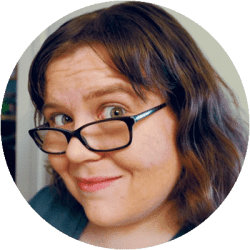 DealNews Contributing Writer
Originally working in IT, Elizabeth now writes on tech, gaming, and general consumer issues. Her articles have appeared in USA Today, Time, AOL, PriceGrabber, and more. She has been one of DealNews' most regular contributors since 2013, researching everything from vacuums to renters insurance to help consumers.
DealNews may be compensated by companies mentioned in this article. Please note that, although prices sometimes fluctuate or expire unexpectedly, all products and deals mentioned in this feature were available at the lowest total price we could find at the time of publication (unless otherwise specified).