13 Ways Black Friday 2014 Will Be Different
There will be unique opportunities this year for the saavy shopper, from special mobile payment discounts to possibly the best tablet deals ever.
Black Friday may be the busiest shopping day of the year, but when it comes to sales, no two Black Friday seasons are alike. New competition, the state of the economy, and changing consumer trends all contribute heavily to the makeup of Black Friday.
To help you prepare and get the most from this shopping season, we've created a list of things that will be different this Black Friday, so that you can know what to expect ahead of the sales — which start earlier and earlier every year (bringing us to our first point).
Retailers Will Tease Shoppers With Black Friday Ad Sneak Peeks
Last year, to build anticipation, a handful of retailers offered sneak peeks of their Black Friday ads several weeks before the official, complete debut. The strategy was successful at generating buzz, so expect to see far more retailers doing the same this year (like Lego's "leak" this year). A few stores to watch out for include MacMall, JCPenney, and Macy's, the latter of which leaked its sales via its Pinterest page. So far this year, we saw Lowe's become the first company to use Vine for it's sneak peak.
More Stores Will Offer Guaranteed Doorbusters
Doorbuster deals are super-cheap, small-volume deals designed to get shoppers inside stores on Black Friday (although they frequently appear online as well). But because doorbusters are so limited in quantity, they tend to run out before most people set foot inside a store — prompting many shoppers to just stay home. But, retailers want you in-store, in the hopes that you'll make some impulse purchases.
Thus, we expect more retailers to offer a handful of "guaranteed" doorbuster deals this year, meaning eligible shoppers will receive wristbands or vouchers that guarantee that item, even if supplies run out (but you might have to wait a few weeks to receive it). Walmart and Toys "R" Us did this to great success last year, and we expect to see more stores join in this year.
Stores Will Be Better Staffed
Despite petitions and protests from employees, retailers are looking to stock up on cashiers this Black Friday. While that means more people will have to work extra hours this Thanksgiving, it also means shoppers should experience shorter lines and wait times in-store.
Retailers and Consumers Will Guard Credit Card Info Like Never Before
It was around Black Friday last year that Target experienced the first of these massive security hacks, but it wasn't the last; then came Neiman Marcus, eBay, Home Depot, and more. There's no denying 2014 has been the year of the hack. As a result, both retailers and consumers will be extra cautious this year, guarding their credit card info from would-be thieves. We recommend brushing up on a few crime prevention basics and limiting the amount of times you use your debit card in public.
Mobile Payments May Yield Promotions for Shoppers
Despite those financial security concerns, tap-to-pay services are at the forefront this year now that Apple has joined Google Wallet in the mobile payment industry. This may spur competing platforms and retailers to offer promotions or loyalty rewards when consumers pay via their smartphone. So, be on the lookout for promotions tied to mobile wallet purchases this year.
More Stores Will Offer Discounted Shipping
Good news for online shoppers: The United States Postal Service has slashed shipping costs for select businesses by up to 58%, which may inspire more shipping discounts from retailers. But before you celebrate, the new lower prices may backfire and cause the USPS to be overwhelmed this holiday season, especially as UPS and FedEx prepare to raise their rates. Your best bet — shop early and keep an eye on those tracking numbers.
Expect Better Deals on Streaming Devices
Previous-generation streaming devices tend to see the best deals on Black Friday, but this year the market is busier than ever, meaning we could see significant deals on current-generation set-top boxes. Among the newer models to look out for are Amazon's Fire TV and Sony's PlayStation TV, both of which debuted at $99 and cater to gamers.
More People Will Shop on Smartphones
There's no denying the fact that mobile shopping is on the rise, and studies indicate that consumers tend to shop more from their mobiles on Black Friday. Retailers, however, aren't investing in their mobile infrastructure; so even though more people will turn to their smartphones and tablets after their turkey dinner, your experience online will be the same as last year.
Super-Cheap 4K TVs Will Be Everywhere
This year we expect to see no-frills 4K TVs hit well below the $999 mark. Leading the charge will be budget TV manufacturer Seiki, which broke all deal records this summer with its $280 39" and $429 50" 4K TVs. These and other Seiki screens will hit similar price-lows this Black Friday, bringing 4K technology to the masses.
Mainstream Laptops Will Pack Better Hardware at Lower Prices
Bargain bin laptops have hit rock bottom. These simple, low-powered machines can't get any cheaper than prices we've seen in years past, which range from $178 to $200. As a result, this Black Friday you're going to see better discounts on mainstream machines, i.e. laptops with Intel's current-generation Core processors and a respectable spec sheet. Deal prices on mainstream machines have been steadily dropping since April, with deals already flirting with the $350 range at the start of the fall season.
To Compete With Amazon, More Retailers Will Price Match
There was a time when brick-and-mortar stores refused to price match their online competitors, but as more consumers turned to ecommerce, big-name chains like Walmart and Best Buy changed their policies. This year, Toys "R" Us, Walmart, Best Buy, and Target will be just a few big name stores that will take on Amazon. Expect to see many more price match announcements as Black Friday approaches. And as always, make sure to read the store guidelines as not everyone will offer no-questions-asked price matching.
You'll See More Tablet Deals Than Ever Before
Despite a crash in sales, tablets are still a hot commodity and expected to sit atop everyone's shopping list this November. With growing competition from Apple, Google, and Microsoft, it's a buyer's market, which means you can expect more tablet sales this year than there were in 2013. If you're strapped for cash, Windows tablets could offer the most savings since 50% of Windows tablet sales this year have been Editors' Choice deals.
Black Friday Will See Excellent Toy Deals
Traditionally, the best toy deals appear in mid December, just before Santa's big debut. However, last Black Friday week saw more toy deals than ever before, beating out every week in December in terms of Editors' Choice deals. While it's hard to predict what might happen this year, one thing is certain: If you have toys on your shopping list, you won't want to sit out this Black Friday.
Excited for Black Friday deals? Consider subscribing to the DealNews Select Newsletter to get a daily recap of all our deals; you never know when a Black Friday price will be released! You can also download the DealNews app or check out all our features for more buying advice.
---
Related DealNews Features: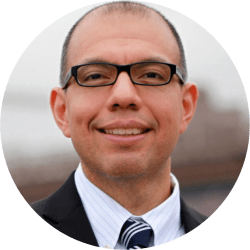 Contributing Writer
With over a decade of experience covering technology, Louis Ramirez has written for CNET, Laptop, Gizmodo, and various other publications. Follow him on Twitter at
@louisramirez
.
DealNews may be compensated by companies mentioned in this article. Please note that, although prices sometimes fluctuate or expire unexpectedly, all products and deals mentioned in this feature were available at the lowest total price we could find at the time of publication (unless otherwise specified).