11 Deals That Changed Black Friday as We Know It
From the first iPhone discount to the first sub-$200 42" TV, Black Friday wouldn't be the shopping behemoth it is today without the help of these game-changing deals.
Black Friday is a fairly predictable day. In fact, for the past few years we've been successfully predicting price drops down to the actual dollar. But every now and then we come across a landmark deal that wows even our most jaded editors. A deal so unexpected that it has a lasting affect on the entire deal industry.
These rock star deals range from a super cheap 42" HDTV to the first-ever deal on an Apple iPhone. As we quickly approach Thanksgiving, we'd like to pay homage to these game-changing deals that have forever impacted Black Friday.
The Deal: First Cyber Monday Promotion
When: 2005
What: Unlike Black Friday, Cyber Monday is a term whose origin is easy to date. It was first used by the National Retail Federation (NRF) in 2005 to describe the Monday after Thanksgiving, when workers would return to the office after their Thanksgiving vacation and continue shopping online. Looking to extend the success of Black Friday, the retail industry embraced the term.
How It Changed Things: Cyber Monday sales have quickly grown year-over-year from $610M in 2006 to over $1B in 2013.
The Deal: First Retailer to Turn Black Friday into a Season
When: 2007
What: Thanks to Walmart, Black Friday has evolved from being a one-day event to a month-long extravaganza. In 2007, Walmart ran a "secret sale" with deals that posted three weeks prior to Black Friday.
How It Changed Things: That was the year a major retailer made a push for Black Friday season. Naturally, Walmart's biggest competitors like Best Buy and Target countered, and today we have Black Friday deals that leak as early as October.
The Deal: First Doorbuster Offered Online
When: 2008
What: Love them or hate them, online shoppers owe a great deal to Best Buy and Walmart. They were the first retailers to offer their entire selection of Black Friday doorbuster deals online.
How It Changed Things: This tactic changed how we shop because suddenly, there was no need to wake up at dawn and stand in line at your local retailer. Thanks to that fateful day six years ago, we can now wake up on Thanksgiving morning and do our shopping from the comforts of our home.
The Deal: First Luxury Brand to Participate in Black Friday Sales
When: 2008

What: Cheap items at cheap prices is every retailer's motto on Black Friday. That's why luxury retailers like Nordstrom, Coach, and Barney's have traditionally opted out of participating in Black Friday madness. However, that stance changed amidst the economic downturn of 2008 when Saks and Tiffany held their first respective Black Friday deals.
How It Changed Things: In the years that followed, other luxury retailers like Barney's and Neiman Marcus joined the Black Friday fray, albeit via their outlet shops.
The Deal: First Black Friday Deal Leaked on a Social Network
When: 2009
What: There was a time when shoppers had to browse through Sunday circulars to find out what items would go on sale come Black Friday, but 2009 changed that. It was the year that major retailers like Staples, Lowe's, and Toys "R" Us turned to Facebook to tease consumers with leaked ads.
How it Changed Things: Today, social media plays an important role in the way Black Friday ads are leaked with sneak peeks surfacing everywhere from Facebook to Pinterest. It's become an additional outlet for retailers to further hook consumers and hype their holiday sales.
The Deal: First Retailer to Offer Exclusive Membership Perks on Black Friday
When: 2009
What: Consumers love kickbacks, but it wasn't until 2009 that retailers began thinking outside the box with regards to membership rewards programs. That was the year Sears gave its Facebook followers early access to its Black Friday deals. Coupon codes, exclusive deals, and even a VIP sweepstakes were part of the retailer's Facebook offering.
How It Changed Things: Other companies quickly followed suit, and today various stores offer their loyal members additional perks during Black Friday.
The Deal: First Retailer to Discount Apple's "It" Gadget
When: 2010
What: Though it may seem hard to believe, there used to be a time when no retailer would discount Apple's most popular devices, especially the iPad and iPhone line. That changed in November of 2010 when Beach Camera via eBay slashed the first-generation iPad's price by $50. Sure, the iPad had been in the market for close to 11 months, but this was the first deal on Apple's infamous tablet, challenging other retailers to follow suit.
How It Changed Things: The Black Friday after eBay's landmark deal, Fry's took a different approach and discounted the just-released iPhone 4S to $174. Prior to that, we had never seen deals on a just-released Apple iPhone. Today, finding deals on just-released Apple devices is easy, but we owe it to eBay and Fry's for paving the road.
The Deal: First $200 Name-Brand 42" HDTV
When: 2011
What: HDTVs are among the most discounted Black Friday items, and as a result, sometimes HDTV deals don't stand out amongst the flood of sales. However, during Cyber Week of 2011, Fry's slashed the price of an LG 42" 1080p TV to $189.
How It Changed Things: This LG deal was the first 42" 1080p LCD we had ever seen for under $200. By comparison, deals on this size were averaging $337 that year, with brand-name sets commanding at least $100 more. Thus, the $189 LG was groundbreaking-ly cheap, and it encouraged the industry to continue to slash prices on a single doorbuster in a similar way each year since. Plus, brand name models were no longer exempt from being the limited-access doorbuster that would drive customers to stores. (This year, we're predicting that 60" TVs are due for a shocking drop.)
The Deal: First Retailers That Stood Up to Amazon
When: 2012
What: Price-matching guarantees have existed for years, but it wasn't until the arrival of showrooming — the practice of researching products inside brick-and-mortar stores and then buying them online — that retailers stepped up their game. To help put an end to this practice, Best Buy, Target, Fry's, and Staples updated their price-matching policies in 2012 to include prices from Amazon.
How It Changed Things: Today, Black Friday price matching is common amongst most major retailers. There will always be exceptions and fine print involved, but practically all the big box retailers offer Amazon price matching.
The Deal: First Guaranteed Doorbuster
When: 2012

What: Doorbuster deals are the reason shoppers line up outside stores on the days leading up to Black Friday. However, these incredibly cheap deals are usually available in limited stock. Two years ago, Walmart decided to switch things up. It offered guaranteed doorbusters, which meant that even if a product sold out, customers that were in line during the appointed times would receive a voucher that would allow them to get the product later, at its advertised doorbuster price.
How It Changed Things: The strategy was a hit, and naturally it made it more appealing to shop in-store on Black Friday for people who previously didn't like the idea of waiting in line without any guarantee of getting the item they wanted. Various retailers will continue to offer similar guarantees this year.
The Deal: First Use of the Term Black Friday
When: 1980s
What: Black Friday used to have a negative connotation. In the 1960s, it was coined by the Philadelphia Police Department to describe the crowds of people and traffic that surfaced on the day after Thanksgiving to take advantage of sales. It was a headache for police officers and the term was meant to discourage people from coming out.
How It Changed Things: It wasn't until the 1980s that retailers embraced the Black Friday name to mark the beginning of the holiday shopping season.
The Road Ahead
Not every deal you come across will impact Black Friday. In fact, we predict some deals won't change much from the previous year. But retailers want your money and sometimes they'll go to extreme tactics for your attention. So keep your eyes sharp and visit DealNews often as we post the future generation of game-changing deals.
And if you're really excited for Black Friday deals, consider subscribing to the DealNews Select Newsletter to get a daily recap of all our deals; you never know when a Black Friday price will be released! You can also download the DealNews app, check out the latest Black Friday ads, or read more buying advice.
---
Related DealNews Features: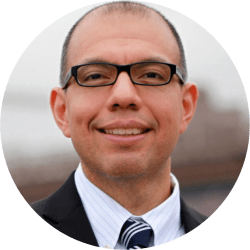 Contributing Writer
With over a decade of experience covering technology, Louis Ramirez has written for CNET, Laptop, Gizmodo, and various other publications. Follow him on Twitter at
@louisramirez
.
DealNews may be compensated by companies mentioned in this article. Please note that, although prices sometimes fluctuate or expire unexpectedly, all products and deals mentioned in this feature were available at the lowest total price we could find at the time of publication (unless otherwise specified).