10 Ways to Save Enough Money to Buy an HDTV on Black Friday
Autumn is in the air, and while the season — and all its pumpkin spice glory — isn't in full force yet, there's something else we'll bet you can smell from a mile away: Black Friday TV deals.
This year, we're predicting 55" 3D HDTVs to drop to $425 on Black Friday; that's $4 cheaper than their non-3D counterparts! Still, we understand that $425 doesn't grow on trees. That's why we've put together our second annual list of 10 ways to trim your budget before Black Friday so that you can afford that new 55" HDTV come November 29.
Switch to Google Voice for Calls
If you think you can't go without a wireless carrier, then you haven't met someone as clever as Pablo Defendini. A graphic and interactive designer, Defendini uses Google Voice, his iPad or iPod Touch, a data-only plan, and a portable wireless hotspot to make phone calls. Since leaping off the wireless gravy train, he's spent on $28 total on expenses related to phone calls. Assuming your wireless plan is up for renewal and you could do this in the next week or so, you could pocket about two months savings almost immediately, though you'll need a hotspot (like the Freedom Spot Overdrive Pro 4G Mobile Hotspot, which comes with 3GB of 4G Internet access for $34.99, a low by 37) if you don't already have one.
Projected Savings: $75
Buy Private Label Groceries
Does your local market sell no frills versions of cola, chips, and crackers? If you make the switch to private label brands, you'll save big in the next month to the tune of about $30 a week. According to Consumer Reports, store brands are 25% cheaper on average than national brands.
Projected Savings: $120
Buy Generic at the Drugstore
The same buy-generic principle applies at the drugstore. Generic versions of ibuprofen, mouthwash, and many vitamins, such as beta carotene and vitamin E, work every bit as effectively as higher priced name brands. A few simple substitutions on your shopping list could equal one more step towards the land of 3D TV bliss.
Projected Savings: About $100
Put Memberships on Hold
You might not want to cancel your gym membership so close to the holidays, but putting your membership on hold is an easy way to pocket about $100 for the month. Some health clubs will allow its members to do this; they surely want to keep your business in the long run. What's more, it's entirely possible to stay in shape in the meantime, as the weather hasn't turned frosty in most places.
Projected Savings: About $100
Skip Department Store Sales and Hit the Thrift Shop
Sometimes thrift shops are designer racks in disguise. Sure, you'll have to work harder to find an item in your size or preferred color, but thrift store shopping can save you 50% to 80% on clothing.
Projected Savings: $100 to $160
Change Your Caffeine Intake
By no means do we mean to tell you to quit coffee or tea. (You'll likely need a steady stream of it while Black Friday shopping next month anyway). But why not consider changing your drink from a grande mocha or latte (about $4.50) to a double espresso ($2.25). You can still get your sweetness and calcium fix by loading it with milk, sugar, and other fixing free from the bar.
Projected Savings: $75
Avoid ATMs
There is no reason to ever pay an ATM fee. Ever. Aside from the fact that these charges are downright avoidable by visiting your local branch for money withdrawals, even most local pharmacies offer cash back for free with purchases.
Projected Savings: $50
Don't Buy Music from iTunes
While iTunes may be the most integrated music store around, it isn't the cheapest. Amazon'ss music download site is cheaper than iTunes 78% of the time, which means you can save a bundle on your favorite music. Another sound alternative: Buy used CDs from a record store, and bounce the songs over to your iPod or digital music player, saving in most cases about 50% off retail.
Projected Savings: $25 to $75
Stop Dining Out & Order Less Take Out
The rule of thumb here is simple: cut back on delivered-to-your-door or -table food stuffs. When you do go out to eat, remember that dining out for lunch is always cheaper than eating out for dinner. What's more, if you make an effort to have leftovers, you'll have a second meal for half the price. And let us not forget the beauty of lasagna: a week's meal for just pennies. Assuming you can cut just one restaurant meal from your weekly regimen, we're talking savings of a most appetizing kind.
Projected Savings: $50 to $75
Stick to Your Shopping Lists
Impulse buys for items like 72 markers or rhinestone dog sweaters might seem fun (especially this month), but they will ultimately lead to buyer's remorse and take a bite out of your budget. A little delayed gratification on your retail therapy can go a long way: we're guessing $20 to $25 a week.
Projected Savings: $100 to $150
Of course, the other side of this equation involves novel ways to bring in a few extra dollars: Is it still warm enough for a garage sale. Do you have items you can sell on eBay, or via CraigsList? How about hauling your CDs to that funky indie record store? It only takes a few minutes to start raising a little extra holiday cash. And in this case, you'll be able to watch your savings all year long, in 3D no less.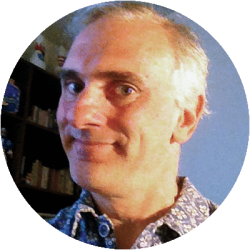 DealNews Contributing Writer
Lou Carlozo is a DealNews contributing writer. He covers personal finance for Reuters Wealth. Prior to that he was the Managing Editor of WalletPop.com, and a veteran columnist at the Chicago Tribune.
DealNews may be compensated by companies mentioned in this article. Please note that, although prices sometimes fluctuate or expire unexpectedly, all products and deals mentioned in this feature were available at the lowest total price we could find at the time of publication (unless otherwise specified).