Black Friday toy deals are here, and we've rounded up the latest and greatest! You're sure to find something for nearly every taste in our highlights, but if you don't, be sure to check back! We'll continue to update this page with the best Black Friday toy deals.
NEW!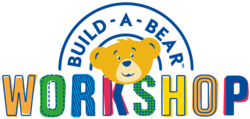 Build-A-Bear Furry Friends: Buy 1, get 1 free
Store: Build-A-Bear Workshop
Price: Buy one, get a second one for free via code "BLACKFRIDAY1" EXPIRED
Shipping: $5.95 s&h, or free shipping on $40
Expiration: November 25

Build-A-Bear makes holiday shopping a little easier with this deal. Buy one select furry friend and get a second for free to give as a gift! This is the best offer we've seen from the stuffed animal store this year. Choose from a variety of characters, including some inspired by popular movies and TV shows, such as Star Wars, My Little Pony, and Frozen.



NEW!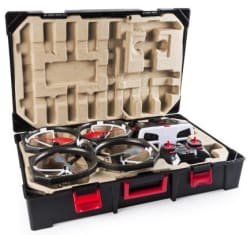 Air Hogs Helix Sentinel 720p Video Drone
Store: Walmart
Price: $125.66 EXPIRED
Shipping: Free shipping
Lowest By: $14
Expiration: December 1

See the world from above with the live-stream capabilities of the Air Hogs Helix Sentinel first-person view 720p video drone! Fly indoors and outdoors, and even record the footage directly to your smartphone. The drone features height lock stabilization, a wide-angle lens camera, 720p WiFi streaming, a 4GB microSD card, smartphone-compatible controller and goggles, and intelligent obstacle avoidance. It uses four AA batteries (not included).

Note: Amazon charges the same.



NEW!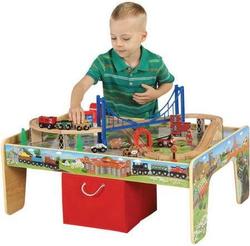 50-Piece Train Set with 2-in-1 Activity Table
Store: Walmart
Price: $37 EXPIRED
Shipping: In-store pickup, or $5.97 s&h
Lowest By: $20
Expiration: December 1

Gift tiny engineers with this train set with a 2-in-1 activity table, and let their imaginations run wild. Since the set has 50 pieces, they'll be able to create tons of courses to keep them entertained for hours. And with a reversible chalkboard top, they can play school or just draw. The train set includes a table, cloth storage bin, and 50 pieces of track, bridge, and accessories.



NEW!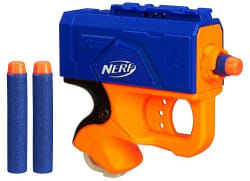 Nerf N-Strike Reflex IX-1 Blaster
Store: Kohl's
Price: $4.24 via code "NOVSAVE15" EXPIRED
Shipping: In-store pickup, or $8.95 s&h
Lowest By: $8
Expiration: November 25

Strike your enemies when they least expect it with this Nerf N-Strike Reflex IX-1 Blaster. With a super-affordable price tag, and soft foam darts, this little blaster is sure to be a favorite of kids both big and small. It includes three darts. Snag this deal while you can — it ends today at 2 pm ET.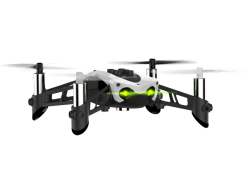 Parrot Mambo MiniDrone with $50 Dell Gift Card
Store: Dell Home
Price: $99.99 EXPIRED
Shipping: Free shipping
Expiration: November 30

Older kids and hobbyists alike will love discovering this little stocking stuffer on Christmas morning, and you'll love buying a little something extra for Santa with that $50 Dell gift card. Assuming you'll use the gift card, that's tied with our mention from two weeks ago and a low now by $32. The drone can carry objects weighing up to 4 grams, or shoot balls via its detachable grabber and cannon accessories. Additional features include a 0.3-megapixel camera, 3-axis accelerometer, 3-axis gyroscope, Bluetooth 4.0 with a range of up to 65 feet, rechargeable LiPo battery with up to nine minutes of run-time per charge, and app remote control.

Click on "Show savings" in cart to see the gift card; it'll arrive via email 10 to 20 days from ship date. Dell's MPP is available to select groups, including students, government employees, military (active and retired), credit union members, and health care workers.