What Is Black Friday? When, Why, and How to Shop!
What you should know about the day's origins and current state to make the most of it.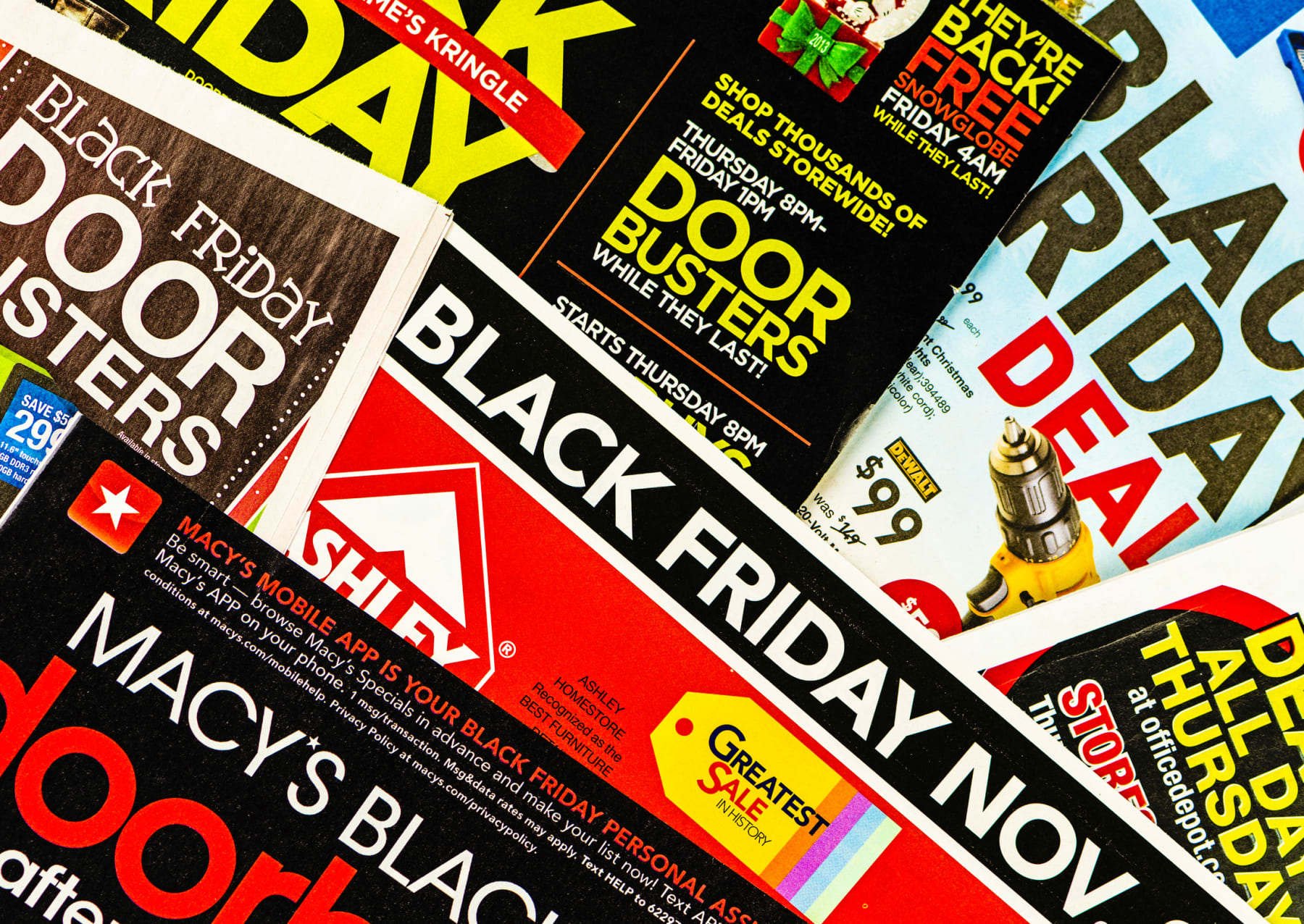 As the holiday season gets closer, you'll start hearing the term "Black Friday" more and more. But what is it all about? Read on for all of the answers to your burning questions about the hottest shopping event of the year.
What Is Black Friday?
Black Friday is such a strange phenomenon. With all of the hoopla, a foreign visitor might be forgiven for mistaking the Friday after Thanksgiving for a major religious or national holiday, rather than an unofficial shopping day where Americans have collectively decided to buy and sell as many things as possible.
How does it differ from a normal shopping day? First off, it starts way earlier, with many stores opening their doors at 6 or 7 am, and some kicking things off the night before. On top of that, many customers will line up in the chill November air hours before the doors open to try and snag limited-quantity doorbuster deals. (Others will camp out overnight!)
SEE ALSO: 10 Ways to Save Up for a Black Friday Doorbuster
Another difference is that almost every store will be running a serious sale and be packed to the brim with shoppers. You may have wondered why you see 20 checkout counters at your local big-box store, but only ever see three in use — well, they'll all be used on Black Friday, and the wait may still be huge! When you're planning your shopping route, budget in extra time to make your purchases.
When Is Black Friday 2016?
This year, Thanksgiving falls on November 24, so the Black Friday date falls on November 25. Of course, you're likely to see "early Black Friday" sales all month as retailers try to attract shoppers with the event's reputation for awesome deals.
Why Is It Called Black Friday?
Retailers have known about the holiday shopping rush for a long time, but the term "Black Friday" was first coined in the 1950s or '60s. Eventually, it started appearing in advertisements. Some say the name is meant to be ominous, describing the congested traffic and packed walkways that accompanied the gift-buying frenzy. Others say it has a positive connotation.
Some say the "Black Friday" name is meant to be ominous, describing the congested traffic and packed walkways that accompanied the gift-buying frenzy.
Retailers frequently operate at a loss during the first 10 months of the year and begin to turn a profit just before Christmas. Since profit is recorded in black and loss in red, the day after Thanksgiving was called "Black Friday" to denote the point when extra purchases had flipped businesses' ledgers from red losses to black profit.
Which origin is the "true" one? Since there was no official beginning to the holiday, and it has changed greatly over the years, it's reasonable to say the name now has either meaning — or both. (But feel free to argue about it on Thanksgiving to avoid talking about politics.)
How Did Black Friday Become What It Is Today?
For decades, Black Friday shopping began at 6 am on the day after Thanksgiving, with particularly determined shoppers often lining up early to snag deals on "doorbusters" — limited-quantity deals designed to get shoppers talking and bring them through the door. (Doorbusters are actually even older than Black Friday; the term was first used in a 1949 ad for Penney's, the store known today as JCPenney.)
Although store openings had begun creeping earlier, to 5 am or even 4 am, the real game changer came in 2011 when several retailers — including Target, Kohl's, Macy's, and Best Buy — announced plans to open at the stroke of midnight. In 2012, Black Friday intensified further, as Walmart led a pack of retailers opening stores at 8 pm on Thanksgiving itself.
SEE ALSO: What to Expect From Best Buy Black Friday Sales in 2016
By 2014, many retailers were opening as early as 5 or 6 pm on Thanksgiving, while other stores, like Costco, took an open stand against the expanding holiday and kept doors closed until Friday morning, saying workers deserved a Thanksgiving off with family. Last year REI took things a step further by closing up shop on both Thanksgiving and Black Friday. It encouraged employees to head outdoors instead, as part of its #OptOutside campaign.
Even as the in-store activity has become more intense in recent years, stores have upped their online game as well. Many, many excellent Black Friday deals are now available to shoppers in the comfort of their computer chairs.
What Kind of Deals Can You Expect From Black Friday?
Many categories of goods will hit extremely low prices on Black Friday. Some specific products to watch for on Black Friday itself? We expect particularly low prices on items like Chromebooks and bargain laptops, as well as big-budget video games. Check out our predictions for all the categories to arm yourself and snag the best deals.
What are your plans for Black Friday this year? Will you wait in line to score a doorbuster, or hunt for deals online at home? Let us know in the comments below!
---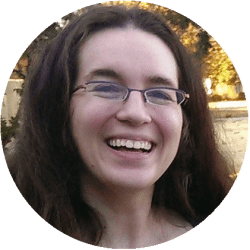 Contributing Writer
Formerly a content writer for DealNews, Erin Coduti now brings that experience to the blog team as a freelancer. Previously, she wrote for a television news station and a literary fan magazine.
DealNews may be compensated by companies mentioned in this article. Please note that, although prices sometimes fluctuate or expire unexpectedly, all products and deals mentioned in this feature were available at the lowest total price we could find at the time of publication (unless otherwise specified).