10 Ways Black Friday Will Be Different in 2017
This year, look for 4K sets to match 1080p prices. You can also expect deep discounts on the Apple Watch Series 2, and more deals from Alexa.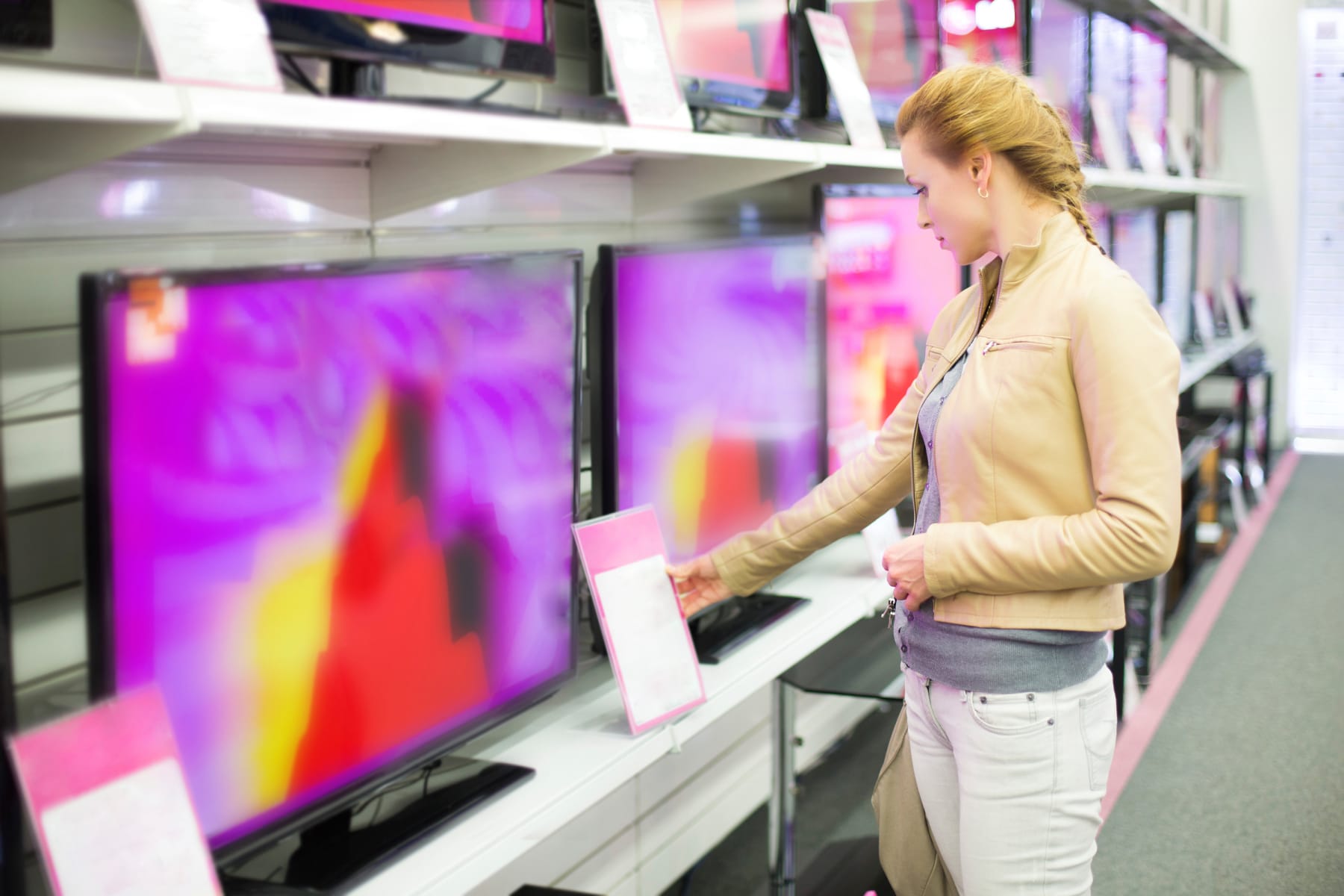 Wait... Where Are All the Black Friday 2019 Deals?
Looking for updated info on Black Friday 2019? Check out our Black Friday Sneak Preview, where you'll find all the latest Black Friday ads, rumors, predictions, and more!
SEE ALSO: Black Friday Sneak Preview 2019: See All Our Deal Predictions!
Black Friday is just around the corner! While the 2017 season is bound to be familiar, it definitely won't be the same as last year. Because savvy shoppers are already prepping their Black Friday strategies, we've created a list of the biggest changes to expect.
Want to see the best Black Friday deals first? Sign up for the DealNews Select newsletter to get all the latest offers in your inbox.
Expect App-Exclusive Deals
With so many shoppers turning to online stores, physical locations are working to bring more people through the doors. For many retailers, this means pushing their own apps. Last year Target took an extra 15% off in-store and offered presale deals through its (now defunct) Cartwheel app. Look for stores to offer similar perks this year.
SEE ALSO: Black Friday Store Guides for the Top Retailers
Similarly, Amazon has been providing more benefits to shoppers who own Alexa devices. Recently, it's offered extra savings to those who place orders via an eligible Alexa product. And since the retailer announced five new Echo devices in September, it's a safe bet these deals will be another popular mode of savings on Black Friday.
Mobile Ordering Will Be Bigger
Last year, mobile ordering shattered records for both Thanksgiving and Black Friday. A record $771 million in sales on Thanksgiving came from mobile devices.
Many shoppers physically go to one store and then check prices on other stores' mobile sites to see who has the best price. People purchasing the better deal online — even if they're standing in a physical store — could also have contributed to the jump in mobile ordering last year. This trend is likely to continue in 2017, and we could definitely see a rise in mobile shopping again.
Nintendo Consoles Will Be Hard to Get
Earlier this year, Nintendo released its much-anticipated Switch console. Right from the beginning, it was hard to find, and those supply issues haven't abated. Even if stores stock more inventory for the holidays, don't expect bagging a Switch to be any easier. Despite the assertion from Nintendo of America President Reggie Fils-Aime that the company "over delivered" on Switch units at launch, the console is still incredibly difficult to find.
Don't hold your breath expecting discounts on either the Switch or SNES.
Additionally, Nintendo has recently released the SNES Classic. It was launched weeks ahead of Black Friday, but is still likely to run into supply issues and be a hard toy to locate. Preorders sold out in mere minutes, showing that demand is indeed still high. Plus, Nintendo is notorious for having lackluster sales, and this year should prove no different. Don't hold your breath expecting discounts on either the Switch or SNES.
Identity Theft Could Be an Issue
There have been many security breaches lately. Even if you feel completely safe and have checked your information for red flags, that could all change when Black Friday rolls around. The most massive breach of course came from Equifax, but it was followed by similar, albeit smaller, situations at Sonic Drive-In and Whole Foods.
These massive breaks in security mean you need to keep an even sharper eye on your accounts and finances this holiday season. Hackers might have already obtained your data, but aren't using it until the chaos of that time of year rolls around. The holidays can make it easier to miss suspicious activity, so remain vigilant.
4K Will Cost Almost the Same as 1080p
Last year was the first real year for 4K TV deals. During Black Friday week, 4K sets accounted for 62% of all TV deals. And this year, we've seen deals dropping 4K prices super low — so we're predicting 4K TVs will be nearly as cheap as 1080p sets when Black Friday rolls around. In fact, some of the Black Friday 4K TV prices already out have surpassed our predictions!
SEE ALSO: The 9 Best Things to Buy in November — And It's NOT Just Black Friday TVs!
We're expecting doorbuster prices on 55" sets to be around $239, whether you opt for 1080p or 4K. And if you miss out on those, we're still only expecting about a $20 difference on off-brand sets between the two. One off-brand 55" 4K set will sell for a net price of $210 on Black Friday — almost $30 below the predicted doorbuster price!
There Will Be Fewer Seasonal Workers
Store closings have been big news this year. Many chains have filed for Chapter 11 bankruptcy protection and shuttered some — if not all — physical stores. With so many retailers having these issues, shoppers might face unexpected consequences. Suffering retailers might opt to hire fewer seasonal workers, preferring to rely on their full-time employees instead.
Walmart has already said it's not hiring extra seasonal staffers, and will largely rely on its existing employees. This could lead to a ripple effect, meaning fewer workers overall. Planning your Black Friday strategy will be even more important, because fewer seasonal workers could mean fewer cashiers, longer wait times, and more empty shelves with fewer people there to restock them.
Zombie Stores Are Back From the Dead
Not every closed store is staying dead. While many physical locations have shut their doors, some stores are opting to reinvent themselves. A handful are coming back in the form of online-only retailers, trying to revive their brands. For example, you're able to shop online-only now at The Limited, hhgregg, Wet Seal, and American Apparel — or will be able to soon.
At least a handful of closed stores are coming back in the form of online-only retailers, trying to revive their brands.
Though some of these stores are technically relaunching, their online racks could be filled with older clearance merchandise. Items more than three seasons old could be a prominent feature, and while those will be deeply discounted, they'll also come with caveats like limited sizes and styles.
Expect Deals for the Apple Watch Series 2
We had originally predicted a decent, yet modest price drop for the Apple Watch Series 2. But that was before Apple discontinued that model with the announcement of the Series 3 at this year's September event. While they might not be on doorbuster lists, any deals on the Series 2 will likely be deeply discounted. We wouldn't be surprised to see them go lower than $229, and there's even a slim possibility that Series 2 models could drop as low as $149 (although those prices might not show up until December).
Star Wars Merchandise Will Be Popular
Star Wars: The Last Jedi comes out December 15. This means Star Wars merchandise is likely to be huge for the upcoming holiday season. Both kids and adults can enjoy this line of products, so demand will be high. If your cousin and your kids are both big fans of the Star Wars universe, you might want to stock up on plush porgs the moment you see them.
SEE ALSO: 10 Things You Won't Be Able to Get This Christmas
Odds are, every Black Friday ad will have Star Wars doorbusters as part of the sale. And one of our senior editors postulated that Star Wars movie tickets could be a freebie doorbuster this year. (Don't get too excited — they'll likely only be available to the first 100 customers or so.)
Amazon Could Have In-Store Deals
Amazon has a handful of physical stores now. While these locations don't compete with the website, they're also highly likely to be open over Thanksgiving and Black Friday. Last year Amazon introduced Alexa-exclusive deals, so it's possible it'll introduce in-store discounts for the shopping season this year. (At the very least, many of its Whole Foods stores will be selling Amazon devices.)
Though Amazon's stores might not have in-store deals, there will be deals on Amazon devices from third-party stores. Last year Best Buy, Staples, and more had deeply discounted Echos with better prices than what Amazon offered. This year, we've already seen great Black Friday deals on Amazon devices at Target. Kohl's is also allowing Amazon returns in select locations, which adds another element to the online giant's reach.
Excited for Black Friday deals? Consider subscribing to the DealNews Select newsletter to get a daily recap of all our best deals; you never know when a Black Friday price will be released! You can also download our app, visit the Black Friday Hub for the latest ads, or check out all our blog articles for more buying advice.
---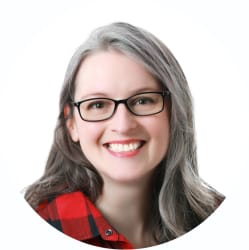 Senior Staff Writer/Consumer Analyst
Julie's work has been featured on CNBC, GoBankingRates, Kiplinger, Marketwatch, Money, The New York Times, Real Simple, US News, WaPo, WSJ, Yahoo!, and more. She's extolled the virtues of DealNews in interviews with Cheddar TV, GMA, various podcasts, and affiliates across the United States, plus one in Canada.
DealNews may be compensated by companies mentioned in this article. Please note that, although prices sometimes fluctuate or expire unexpectedly, all products and deals mentioned in this feature were available at the lowest total price we could find at the time of publication (unless otherwise specified).