10 Ways Black Friday 2015 Will Be Different
Great TV deals and sold-out items are constants. But this year, we're expecting especially good video game console bundles and more.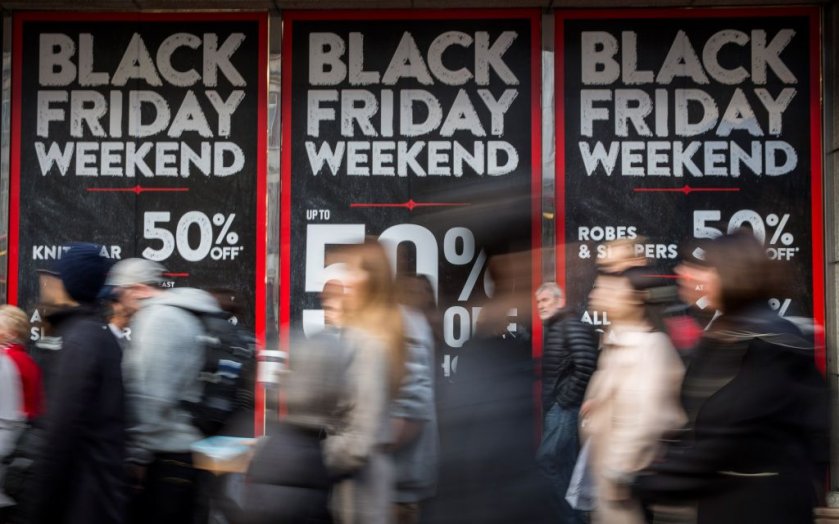 Black Friday is upon us once again, and if you're expecting retailers to just rehash last year's strategies, you're in for a surprise. No two seasons are ever completely alike, and this year we expect to see a variety of changes throughout the big shopping week.
To help you prepare and get the most from this Black Friday, we've created a list of the biggest changes you'll see in 2015.
Smartphone Deals Will Look Different This Year
The smartphone industry is undergoing its biggest change in years. Wireless providers are moving away from subsidized plans (where customers pay little upfront costs for their phone in exchange for committing to a pricier 2-year service contract) to unsubsidized plans (where customers pay the full price for their phone, but choose whatever contract-free plan they want, which could potentially be cheaper). All of these changes have made buying a new smartphone a nightmare.
As a result, this year's Black Friday phone deals will feature prices that are higher than any deals we've seen in the past. However, according to our roundup of the best smartphone ads, there will still be some lingering subsidized deals for anyone who can still renew via such a plan.
Shoe Stores Will Require More for Free Shipping
Bad news for shoe lovers. Renowned shoe retailer 6pm recently enacted a hefty free shipping minimum requirement of $50. Since many of 6pm's best deals cost under $50, we expect this to impact a significant number of deals. For instance, in September we posted 169 single-item deals on 6pm goods. Under the new shipping requirement, only 30% would bag free shipping.
Unfortunately, this is a trend we expect to see other shoe retailers adopt. In fact, we predict you'll have to pay a minimum of $25 to get free shipping on your shoe purchases this Black Friday.
Console Bundle Deals Will Be Great
Good news for console gamers. Console bundle deals will be extra aggressive this Black Friday, reaching prices we've never seen before. Consumers can partially thank Sony's recent Playstation 4 price cuts for the rise in deals. Since we've already seen both consoles sell for around $300, we expect retailers will offer console bundles — that is, packages that include video games — within that price point during Black Friday.
High Competition in the Streaming Market Will Yield Better Deals
In the past two months we've seen Amazon, Apple, Roku, and Google update their streaming devices. Competition between the manufacturers is so fierce, that Amazon announced it would ban sales of Apple TV and Chromecast from its store. However, this heated competition is good for consumers because it will be much easier to score a deal on a streaming unit this year, even if the deals themselves may be modest. In fact, many stores are offering price cuts on these streamers. Check out of streaming device ad roundup for the best deals to look for.
Amazon, Apple, Roku, and Google have all unveiled new-generation streaming devices in the last two months.
Some Stores Will Close on Thanksgiving Day
While the big guns like Walmart and Target will naturally be open on Thanksgiving, some smaller retailers are taking advantage of the popular publicity by announcing they will be closed on Thanksgiving Day. Staples and REI made a big show of it, but there are many other retailers that will remain closed this year.
Black Friday is Spreading Internationally
Thanksgiving may be a U.S.-only holiday, but in the past few years Black Friday has become an international sensation, even in countries that traditionally don't celebrate the holidays. China, United Arab Emirates, and South Korea are just a few countries that experienced significant sales growth last Black Friday. Unfortunately, some of the mob mentality has also made its way overseas as some sales across the United Kingdom last year turned violent.
New Chip Technology Will Attempt to Make Shopping Secure
Target's massive security breach during the 2013 Black Friday season had everlasting ramifications on the retail industry. Our solution — the chip-and-PIN credit card, also known as an EMV credit card.
The U.S. is one of the last countries to adopt this technology, which is hoping to replace the traditional swipe-and-sign. Unlike the magnetic strips found in today's cards, the EMV cards feature chips with built-in security and may require that you enter a 4-digit PIN. If a retailer fails to upgrade from the older technology to the newer terminals, the retailer (and not your credit card company) is on the hook should a security breach occur.
Retailers Will Be More Cautious with the Discounts
Some retailers may be a little more conservative with their discounts this Black Friday. In fact, research firm NPD indicates that this holiday shopping season could show the slowest year-on-year growth since 2009. That's because last year's overly-aggressive discounts wreaked havoc on retailers' finances. While retailers are still planning to lure consumers in with head-turning doorbusters, they may be a little more cautious with their deals this time around.
You'll Find an Abundance of New Apple Products
Apple's fall keynote brought more than just iPhone and iPad refreshes. This holiday season we'll also see a new iPad Pro, a more capable Apple TV, and an entire new line of iMacs. While we predict most of Apple's new products will see discounts, it's very unlikely that you'll see significant deals on the iPad Pro.
SEE ALSO: Best Black Friday Apple Ads: 3 Ways to Score a Discount on the iPhone 6s
Genuine Black Friday Deals Have Already Begun
Although retailers can be pretty liberal with the term "Black Friday," we've already seen several stores release genuine Black Friday prices. (In fact, we listed all the latest Black Friday deals you can buy here.) This means you should start keeping an eye out for your desired deals well before Thanksgiving.
While we expect a lot of changes for this Black Friday, one thing will remain constant. We'll continue to bring you the absolute best deals of the season so you don't have to search them. Just make sure to bookmark our Black Friday hub for the latest news, ad critiques, and features.
---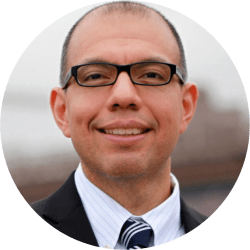 DealNews Contributing Writer
With over a decade of experience covering technology, Louis Ramirez has written for CNET, Laptop, Gizmodo, and various other publications. Follow him on Twitter at
@louisramirez
.
DealNews may be compensated by companies mentioned in this article. Please note that, although prices sometimes fluctuate or expire unexpectedly, all products and deals mentioned in this feature were available at the lowest total price we could find at the time of publication (unless otherwise specified).