How Will COVID-19 Affect Black Friday 2020?
Shipping delays are likely to occur, so finish your shopping sooner rather than later!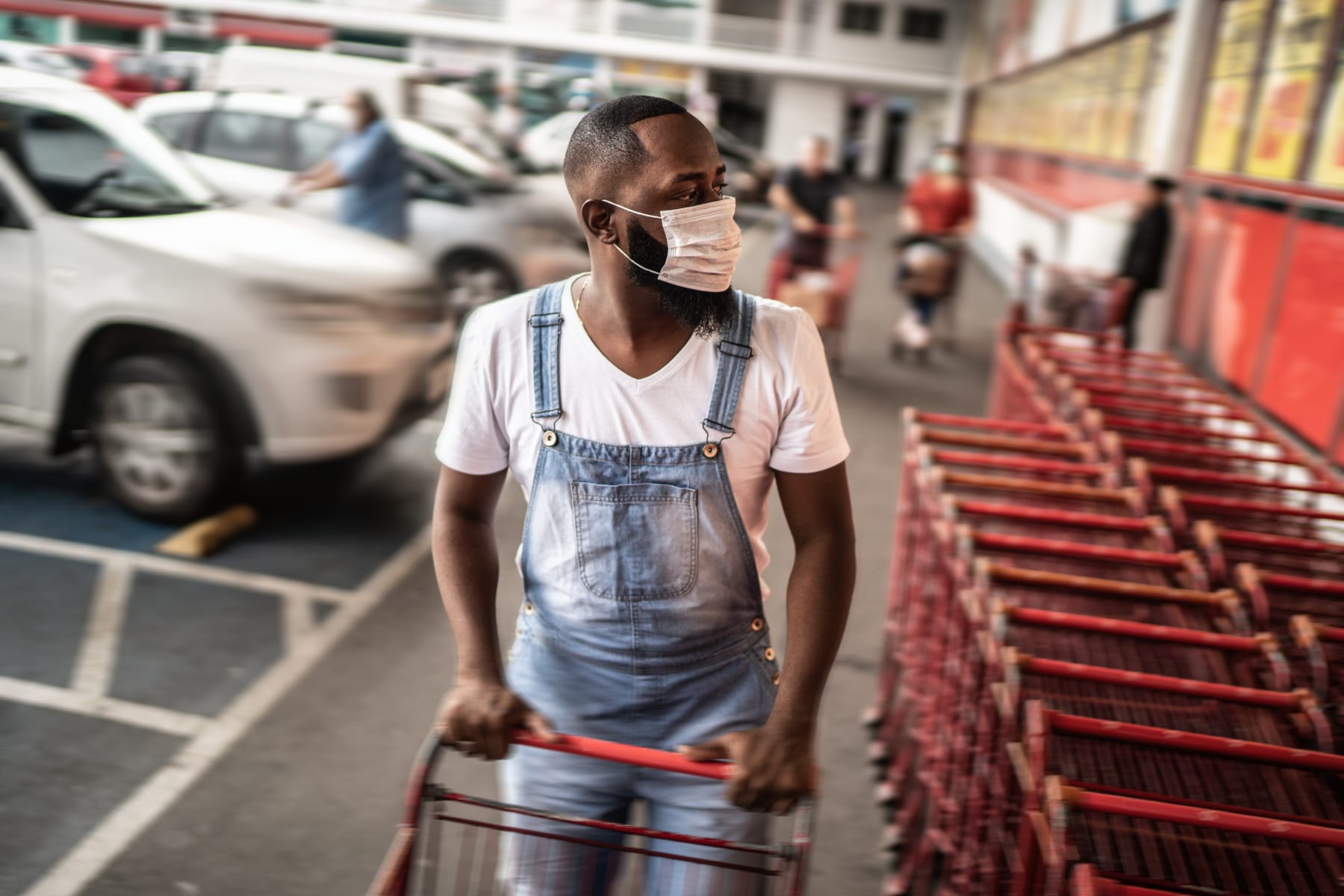 To say that 2020 has been a weird year is an understatement. And that weirdness is going to carry over into Black Friday. From spread-out sales to fewer in-store deals, we cover the ways COVID-19 will impact this shopping holiday. Check out our guide so you'll know what to expect this year.
6 Ways COVID-19 Will Affect Black Friday
1. Deals Will Be Longer-Lived
Black Friday deals typically last between one and five days during most years, but 2020 is no ordinary year. In order to accommodate restrictions due to the pandemic, many retailers are planning to extend the Black Friday season. In the past, we've noted that the event has seemingly grown to encompass the entire month of November, but never has that statement been more true than this year.
Walmart has already released its plans to hold three events during November, rather than having just one or two huge days of deals around Thanksgiving. It's also released ads for the first two of those events, and the first sale is underway!
2. Fewer In-Store-Only Offers Will Be Available
Every Black Friday, we see at least a handful of in-store-only offers. Often these are ridiculously good deals, like 32" TVs for $80 or special offers on the latest popular smartphones. However, this year we're expecting to see fewer of these kinds of deals. And if we don't see less of them overall, we expect to see vastly different kinds of in-store-only offers.
Let's take Walmart as an example, as we already have some idea of what it's planning. The big box giant is already advertising a TCL 55" 4K Roku TV for $148, which is right in line with the excellent TV deals we expect to see for Black Friday. The caveat is that this particular offer is only available online.
Walmart is having in-store-only offers this year, as well, but it seems that they're for products that are less likely to sell out quickly. We've seen great low prices advertised for things like vinyl albums, 4K movies, DVDs, PopSockets, and certain kitchen items. Walmart will probably have a fair amount of these products in stock, so crowds won't be rushing the doors to get in and snag these before they're gone. We fully expect other big stores like Target, Best Buy, and Kohl's to take similar steps.
3. Wait Times Could Be Longer
Consumers who shop in-store for Black Friday are no stranger to long wait times. Whether lining up before the doors open or queuing to pay, being prepared to wait has always been part of a good Black Friday strategy. However, this year's wait times might be even lengthier.
Expect to wait to get your items, whether you're shopping in-store or utilizing a retailer's pickup service.
Retailers understand that some shoppers will want to visit a physical location no matter what, but stores still have to adhere to health rules. Stores are already noting that only a certain number of shoppers may be allowed inside at a time, which means once that capacity is reached, any extra shoppers will have to wait outside until others leave.
Even if shoppers opt to purchase online and pick up in-store, there's a good chance they'll need to wait. We're expecting more consumers to utilize methods of shopping online and physically picking up orders, such as in-store, curbside, and drive-up pickup. Whatever method they choose, shoppers will have to wait for someone to hand off their orders, so there's a good chance they'll be waiting somewhere for a longer period of time than they might have banked on.
4. In-Store Crowds Will Be Smaller
As mentioned above, stores are going to be limiting the number of shoppers allowed inside at one time. While some folks may be disappointed by longer wait times, this measure will at least translate to smaller in-store crowds in these cases.
SEE ALSO: Top 6 Stores for the Best Online Black Friday Deals in 2020
However, considering retailers are encouraging consumers to shop early and online, we can expect fewer in-store crowds for Black Friday overall. With the deals spread out, there won't be the same sense of urgency to be in a store on Black Friday. And more deals moving online will help to cut down on in-store crowds, especially if shoppers opt to have orders delivered and not pick them up physically.
It's not just stores making these changes, either. Anyone interested in seeing the 45' tall Christmas tree in the middle of the Walnut Room restaurant in Chicago this year will need to make a reservation. And they'll have to eat a meal in the restaurant if they want to see the tree at all, a measure Macy's is implementing at the location to cut down on crowds.
5. Major Shipping Delays Could Occur
Shoppers have seen shipping delays ebb and flow over the course of 2020, but we're expecting a significant increase for the holiday season. And it's not just consumer analysts like us — retailers are also expecting major shipping delays. Because of that, they're already encouraging people to do their holiday shopping; in fact, the sooner, the better this year.
Even if you're not a fan of gift cards, this might be the year to embrace them.
While companies like Amazon and FedEx are hiring more seasonal employees to accommodate the increased demand, we recommend not counting on that. If you're worried your holiday gifts won't arrive in time, be sure to make a backup plan. Shop early, have packages sent directly to recipients, or consider sending a picture of the gift if it won't arrive in time, so they'll know what to expect. Even if you're not a fan of gift cards, this might be the year to embrace them — you can usually send these via email, so you can be assured they'll arrive on time.
6. Physical Gifts Will Win Out Over Experiences
Gift-giving this year is going to be a throwback to what you may remember from childhood. That is, retail experts are expecting more physical gifts to be purchased in lieu of experiences. With so much uncertainty surrounding concerts and other live events, as well as travel in general, it just makes sense for many shoppers to give something tangible this year.
Additionally, because many consumers have been stuck at home for the majority of the year, they haven't been spending the way they normally do. Expenses usually associated with dining out, travel, and other experiences may have been rerouted to items needed for working and eating more at home. Money saved in these categories could translate to more funds for gift-giving.
Readers, how is COVID-19 going to affect the way you shop for Black Friday this year? Let us know in the comments below.
---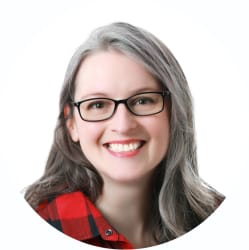 Senior Staff Writer/Consumer Analyst
Julie's work has been featured on CNBC, GoBankingRates, Kiplinger, Marketwatch, Money, The New York Times, Real Simple, US News, WaPo, WSJ, Yahoo!, and more. She's extolled the virtues of DealNews in interviews with Cheddar TV, GMA, various podcasts, and affiliates across the United States, plus one in Canada.
DealNews may be compensated by companies mentioned in this article. Please note that, although prices sometimes fluctuate or expire unexpectedly, all products and deals mentioned in this feature were available at the lowest total price we could find at the time of publication (unless otherwise specified).