10 Things You Didn't Know About Black Friday
From bras to plumbers to Steely Dan, we give you a host of fun facts about this mega-shopping holiday.
Just ask any sales maven armed with credit cards and protective doorbuster armor: There's nothing trivial about Black Friday. Spending for the weekend hit an estimated sum of more than $50 billion in 2014, according to the National Retail Federation.
Still, that doesn't mean you can't have a little free fun with some Black Friday trivia. Here are 10 Black Friday facts you probably didn't know — maybe because you were too busy shopping.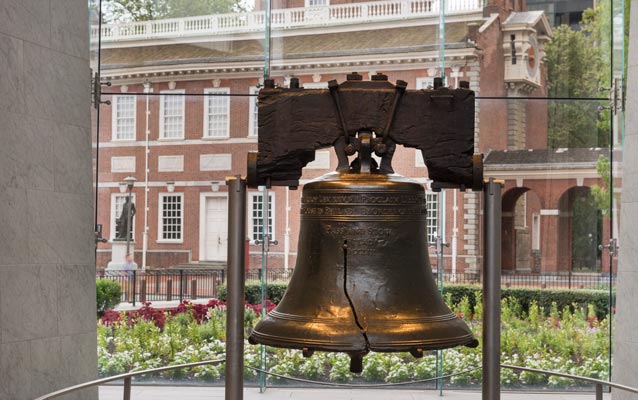 It Was Named by Philly Cops Who Hated The Traffic and Crowds
Last year, DealNews related the story of how the name "Black Friday" traces its origins not to New York or some other hot retail hub, but Philadelphia — Philly's police department, to be exact. The first recorded reference was apparently in 1966, according to CBS Philly. But why "black"? First, idling buses picking up and dropping off tons of shoppers turned the streets into a smelly, smoky, twisted mass of humanity and traffic. And more annoying for the cops, shoplifters took advantage of the crowds to swipe merchandise. Nasty shoplifters? In Philly? You've gotta be kidding. It's such a nice place.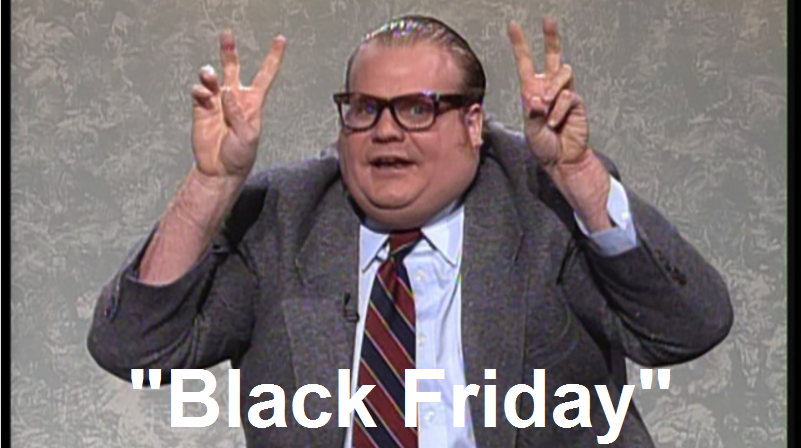 The Term Was Reclaimed by a Philly Businessman
Believe it or not, the term "Black Friday" started to scare shoppers away in the City of Brotherly Love, part of the police department's intent. But leave it to a department store titan to rebrand the epithet of disgusted cops into the equivalent of "insane bargain." Some accounts credit Strawbridge & Clothier magnate Peter Strawbridge for coining a new explanation for the term — that it marked the day businesses went into the black. It sure beat the lame term other city retailers tried to launch: "Big Friday."
People Camp Out at Stores for Weeks in Advance
The sight of hundreds of people lining up for $100 big-screen TVs repeats itself across America every Black Friday weekend. But when it comes to getting there early, few can top Vickey Torres and Juanita Salas. In 2014, the two women staked out their spot 22 days before the Big Sale at a Best Buy in Beaumont, California. And it's a good thing they got there "just in time." As Torres told the Banning-Beaumont Patch, "We could have started later, but then we wouldn't be sure to get first in line."
This year, a Florida radio host is working toward an even longer stint. Kevin Sutton started camping outside an Orlando Best Buy on October 25, a whopping 33 days before Black Friday. But he's doing it for a good cause, and we don't mean to score iPad deals.
It's Also the Busiest Day of the Year — for Plumbers
The folks at Roto-Rooter report that the day after Thanksgiving is the single busiest of the year for its residential plumbers. Sure, there's a lot of drain waste from turkey bones and the like. But as Roto-Rooter's Paul Abrams as, problems arise as "holiday guests arrive and overwhelm the system." Overwhelm? That's one way to put it delicately.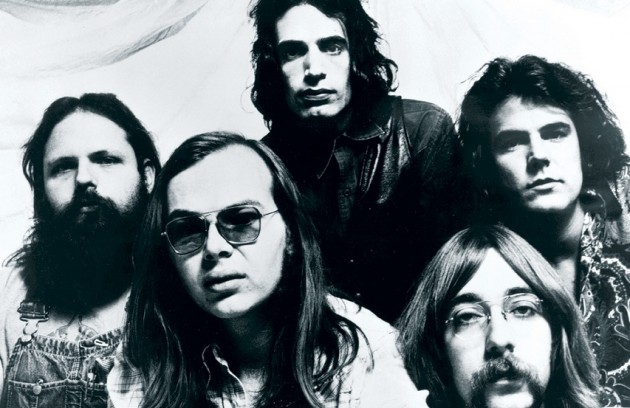 Steely Dan's "Black Friday" Isn't About the Shopping Day
From Fargo to Hoboken, cheesy radio deejays will play the song "Black Friday" by Steely Dan on November 27, thinking that they're deliciously clever. To be sure, it's about as original as shouting "Freebird" at a concert... but it's also wrong historically. The song is about a failed plot by Jay Gould and James Fisk to corner the U.S. gold market on September 24, 1869. So we suppose you could see the song as a somewhat-seasonal ditty about avoiding bad deals.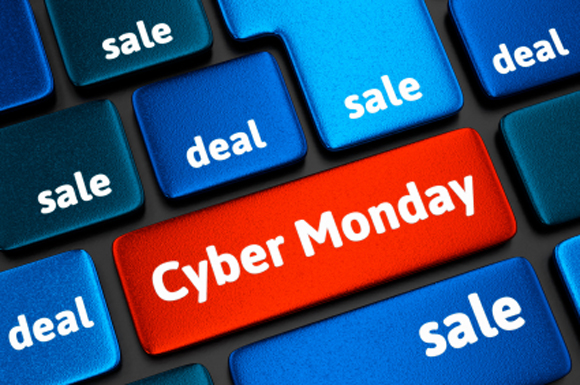 Who Booted Up Cyber Monday?
When the National Retail Federation calls Ellen Davis, its senior VP of research and strategic initiatives, "a well-respected retail thought leader," it's not kidding. And Apple should put her on its permanent payroll, considering that she coined the term "Cyber Monday" in 2005. It was promoted through Shop.org, the digital retail division of the NRF.
Just think: If Davis had copyrighted the term and accepted a royalty for every smartphone, tablet, and laptop sold since, she'd probably have more money than Steve Jobs and Bill Gates combined. So far as we know, she didn't even get a free iPod mini as a thank you gift.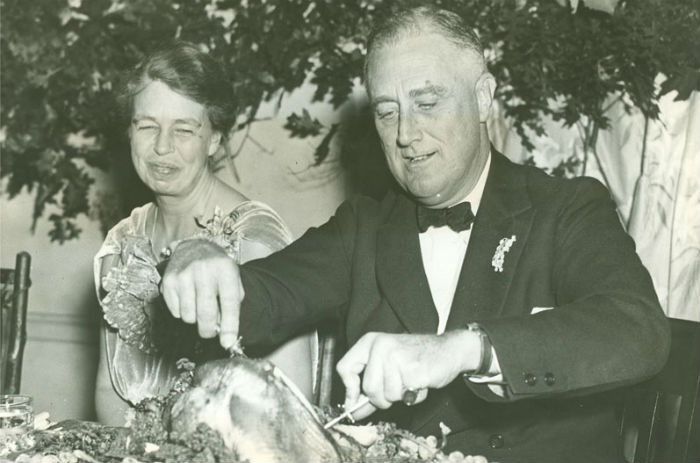 How Black Friday Rescheduled Thanksgiving
When Abraham Lincoln declared the last Thursday of November a "day of thanksgiving," it was just fine with everyone except the turkeys. Then came the year 1939, when the last Thursday happened to be the last day in November. The BBC picks it up from there: "Retailers, worried about the shortened holiday shopping season, petitioned then-President Franklin Delano Roosevelt to declare the holiday a week earlier — which he did." He would've given out coupons too, but the U.S. was still coming out of the Great Depression, ya know.
Black Friday is Popular Throughout North America
If you thought it was only a matter of time before Black Friday took a run for the border, you're right. To the south, Mexico actually calls the shopping weekend El Buen Fin (or "The Good Weekend"), tying it to the anniversary of Mexico's 1910 revolution. And to the north, Canadian store owners — weary of watching shoppers flock to U.S. sales — have imported Black Friday. It even corresponds to the American date of November 27 but has nothing to do with Thanksgiving, which in Canada fell on Monday, October 12.
2014: The Year PCs Became Turkeys
There's a lot of speculation that mobile devices will soon eclipse conventional computers, but by one measure, it already happened during Black Friday weekend last year. Citing statistics from IBM, Marketing Land reported that "Thanksgiving Day mobile traffic accounted for 52.1% of all online traffic — the first time mobile devices have outpaced their PC counterparts for online browsing." And you know what those mobile users were shopping for, right? PCs, of course.
China Has a Rival for Black Friday, Called "Singles Day"
Make that 2 million. It's always interesting when the Chinese tinker with Western customs, and "Singles Day" has been their riff on Black Friday since its modest beginnings in the early 1990s. Celebrated on November 11, it's become the largest online shopping day in the world. Customers on Alibaba (the massive Chinese retail site) spent an amazing $14.3 billion this year in just one day.
For illustration, whopping 2 million bras sold in just one hour in 2013. This is not to be confused with the $2 million bra that will hit the runway December 8 at a Victoria's Secret fashion show. It's encrusted with more than 6,500 gems, and if you want to give it as a gift on Singles Day, trust us: You won't be single for long.
So are you set for Black Friday? Bargains will be won and lost; with doorbusters, many will be called and oh-so-few chosen. Today's Philadelphia cops will likely spend the day checking shopping lists on their smartphones during a doughnut break. Will it be a frenzy out there? You bet. But like any other holiday, it only comes once a year: Live it up, or you might not live it down.
---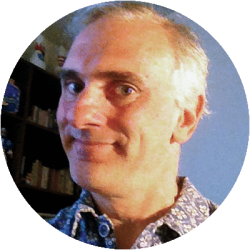 DealNews Contributing Writer
Lou Carlozo is a DealNews contributing writer. He covers personal finance for Reuters Wealth. Prior to that he was the Managing Editor of WalletPop.com, and a veteran columnist at the Chicago Tribune.
DealNews may be compensated by companies mentioned in this article. Please note that, although prices sometimes fluctuate or expire unexpectedly, all products and deals mentioned in this feature were available at the lowest total price we could find at the time of publication (unless otherwise specified).