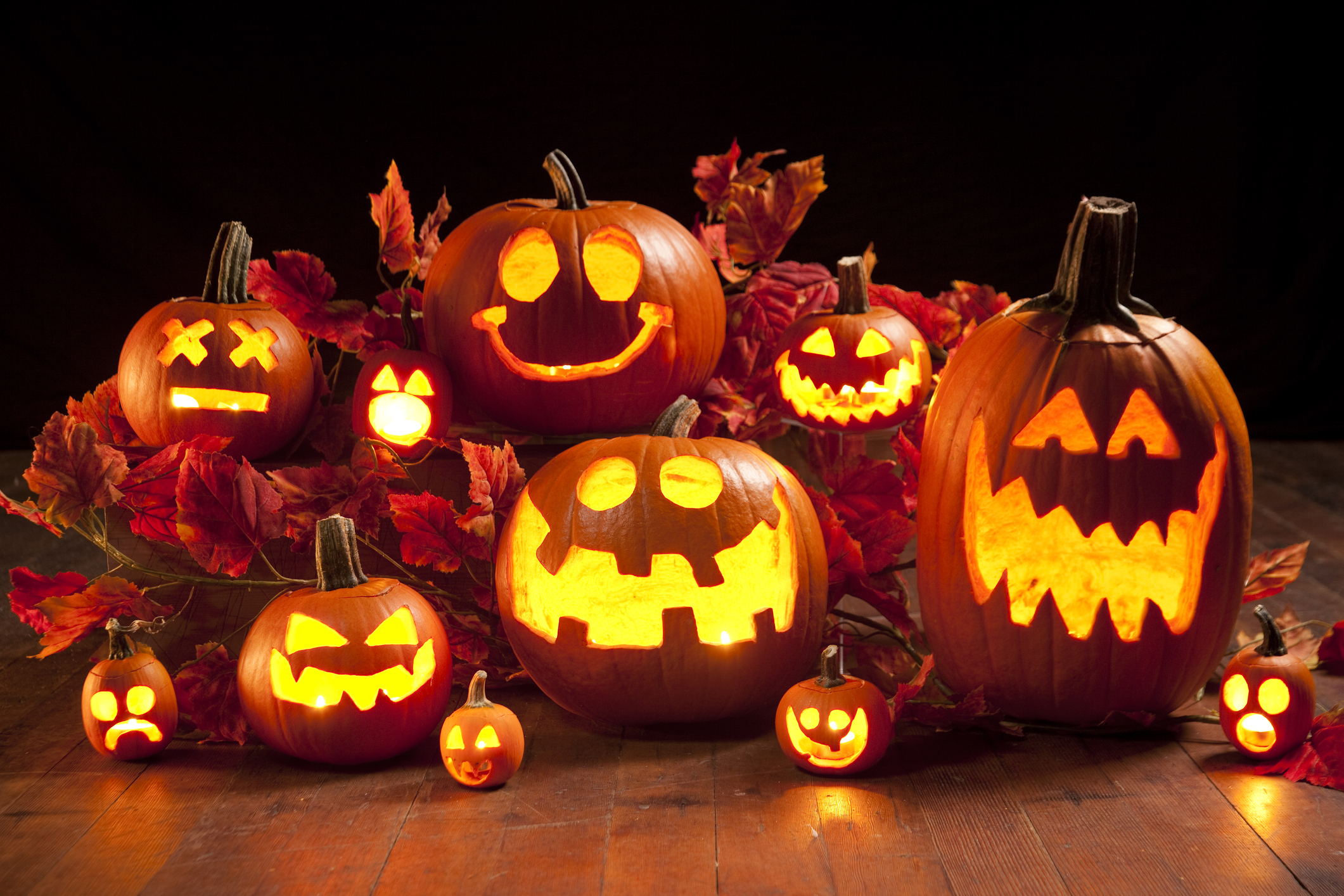 Black Friday is just around the corner, leaving many shoppers wary of buying anything in October. But you don't have to be afraid to shop during the year's spookiest month. Thanks to the October holiday deals from Halloween, Indigenous Peoples Day, and Columbus Day sales, this month is full of frightfully good offers. Read on to learn what to buy in October, and what you should hold off on until Black Friday.
SEE ALSO: What to Expect From Indigenous Peoples Day and Columbus Day Sales 2019
Once you're done reading about October deals, sign up for the DealNews Select Newsletter to get the best deals delivered to your inbox every day.
The 7 Best Things to Buy in October
Indigenous Peoples Day and Columbus Day Sale Items
Indigenous Peoples Day and Columbus Day is the last big shopping event before Black Friday. And although the savings won't be quite as good as what we saw on Memorial Day or Labor Day, we still expect to see competitive discounts starting around October 8 — six days before the big day.
Indigenous Peoples Day and Columbus Day is a good time to shop discounted shoes and home items.
In 2017, only about 5% of the deals we posted during Columbus Day were for shoes, but that increased to 13% last year. Look for Columbus Day shoe sales at adidas, Foot Locker, and PUMA, all of which cut between 25% and 40% off already-discounted styles in 2018. (Keep in mind that recently introduced tariffs may affect overall prices, though, as many of these big-brand styles are manufactured in China.)
You can also expect to shop strong deals for your home and garden, too, as a quarter of all deals were in this category throughout the festive period last year. Big stores like Macy's, Kohl's, and JCPenney will offer sitewide coupons to discount furniture, bedding, and garden items, while Houzz should cut up to 75% off some interesting accent furniture pieces.
New Cars
October is usually one of the best months of the year to buy a new car, as dealerships are eager to get rid of last year's inventory before new models arrive for 2020. And if you're planning on updating your vehicle soon, know that tariffs set to start on December 15 could lead to price hikes of as much as 50% on select automotive brands, including Tesla, Daimler, and BMW.
So if you do plan to buy this October, shop smart to save: buy at the end of the day or month, when salespeople strive to hit quotas. You can also check out this comprehensive study carried out last year by iSeeCars.com, which notes what used cars sit the longest on dealer lots.
It's worth shopping for a new car around the second Monday in October, too, as Indigenous Peoples Day and Columbus Day deals could lead to big discounts.
Halloween Costumes
It goes without saying that the very best time of year to buy a Halloween costume is November 1, when stores knock as much as 80% off the prices of unsold sexy condiment outfits and black cat paraphernalia. But few people are organized enough to prepare for next Halloween the day after the event, so it's nice to know you can still find great deals on costumes in the days leading up to the holiday.
Amazon and Walmart offer the best deals on Halloween items, including full costumes from $5.
Hot Topic frequently hosts one of the best sales of the season; you can expect the store to knock as much as 75% off costumes in the first half of October. Those on a budget should also check out HalloweenCostumes.com. Last year they listed a full adult ensemble for 83% less, and a full kids' costume for 75% off at the beginning of the month. You'll still find the lowest prices on all things spooky at Amazon and Walmart, however, where full costumes should sell for as little as $5.
European Vacations
Those planning a trip to Paris or Milan should consider traveling to Europe in October, as it falls within the industry's "shoulder season" — a period when you can benefit from off-season prices while popular tourist destinations are still set up to entertain visitors. October travelers will enjoy better hotel room deals and mix with the locals, rather than joining tourist-swamped queues!
SEE ALSO: 5 Ways to Save on Your Next Flight
According to Trivago, the average cost of a nightly stay in a Parisian hotel last October dropped to $163, while a sojourn in Berlin would have cost you $112. But we've seen an extra 10% off on Hotels.com bookings throughout October two years in a row, so you may be able to cut costs if you're booking a last-minute getaway.
Pizza
October is National Pizza Month, and we're expecting some top deals from our favorite restaurants and takeout places again. Papa John's had three top offers throughout October last year, including what is still its best-ever "buy one, get one free" offer. We'll also look to Pizza Hut this month, as it cut 35% off full-priced menu items last October.
In-Season Produce
Shopping in-season fruit and vegetables isn't just good for your stomach and the environment, but for your budget, too. In October, you can expect to shop cheaper apples, lettuce, mushrooms, pumpkins, and spinach.
Plants
Speaking of the growing season, budget-conscious and green-thumbed shoppers should head to local garden centers this month. As these outlets host their end-of-season sales, you'll see particularly big markdowns on perennials, which don't need to be replanted each year. Spring flowering bulbs like daffodils and tulips also sell at low prices in October. You can plant them now and watch them bloom next spring.
Buy This, Not That
Since Black Friday is happening next month, certain products aren't worth buying right now. The chart below offers tips on what items to skip, and when you should see the best prices of the year on them.
SEE ALSO: Black Friday Sneak Preview 2019: See All Our Deal Predictions!
Keep in mind that the resulting tariffs from the U.S.-China trade war will likely affect prices on many products around Black Friday, but tariffs on several tech items — including popular Black Friday buys — have been delayed until December 15. Also, a tariff increase expected to come into place on October 1 has been delayed until October 15.
| Item | Don't Buy | Buy | Why? |
| --- | --- | --- | --- |
| TVs | In October | During Black Friday | We'll see the best prices of the year in November, with nearly half of TV offers being Staff Pick deals, which are the best deals we see. Expect to shop basic 32" units for $80, while 50" 4K TVs fall under $200. |
| Appliances | In October | During Black Friday | Expect to see the best appliance deals of the year at Home Depot and Lowe's; over half of our listed appliance deals last November were Staff Picks. |
| Gift Cards | In October or during Black Friday | In December | In December, we'll see five times the number of gift card deals compared to October, and almost double what we expect to see around Black Friday. |
| iPhone 11, iPhone 11 Pro, and iPhone 11 Pro Max | In October | Around Black Friday, or shop deals on the discontinued iPhone XS or iPhone XS Max instead | We don't expect substantial discounts on unlocked models until around Black Friday. |
| Laptops | In October | During Black Friday | Expect to see twice as many laptop deals in November compared to October, with around 40% of them marked as Staff Picks. Basic Chromebooks should start at $99, while entry-level 16" Dell laptops will sell for $200. |
| Electronics | In October | During Black Friday | Canon usually hosts its best sale of the year on Black Friday, while Amazon devices should match Prime Day offers. |
| Winter Clothing | At full price | During Black Friday or postseason sales | During Black Friday, we'll see some of the best sitewide coupon offers of the year, which will apply to in-season winter apparel. Otherwise, wait until January's end-of-season sales. |
Readers, what are you shopping for in October? Let us know in the comments below!
---