Save on pizza and Halloween costumes, plus keep an eye out for early Black Friday sales.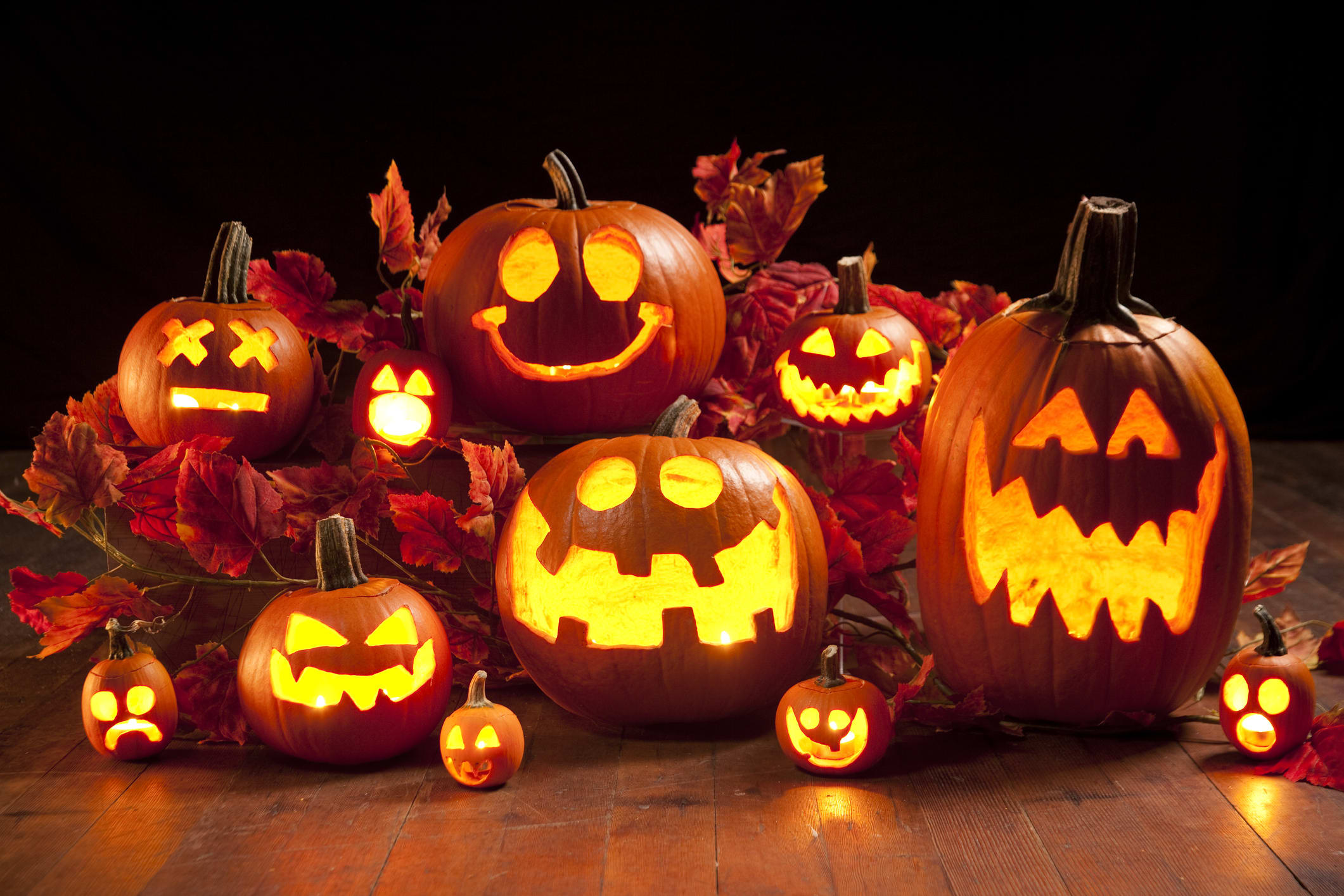 Black Friday is just around the corner, whether it sticks to its usual time frame or gets extended this year to focus more on online shopping. If you're wary of buying anything in October, however, have no fear! The spookiest month of the year actually has its own frightfully good offers.
Read on to learn what October deals you should look for, and what you should wait to buy until Black Friday.
9 Things to Buy in October
Prime Day Sales
Amazon officially postponed Prime Day 2020, and has scheduled the event for October 13-14. It usually occurs in July.
If you're eyeing a new Amazon device, Prime Day sales will be an opportunity to find a great deal. But if you miss out, don't fret! Odds are we'll see those same deals — or at least very similar ones — pop up again when Black Friday rolls around.
General Fall Savings Events
Many retailers probably cleaned out their inventories around Labor Day, but that doesn't mean October will have zero sales. You'll get at least a few excellent chances to save before November 1 rolls around.
Watch for fall-themed sales in October from Gap Factory, Ecco, and Crocs.
Watch for sales to be branded as "fall" or "autumn" events, but keep an eye out for ones with different names, too. For instance, last year Proozy knocked up to 90% off during one such event, and called it a "warehouse sale." You can also expect to see fall-themed sales from stores like Gap Factory, which could take up to 70% off sitewide; Ecco, which cut an extra 40% off last October; or Crocs, which discounted items by an extra 25% off.
It's important to note that these sales did not earn our Staff Pick designation, which we give to deals we consider the "best of the best." Though these fall sales might be okay if you need an item right away, you're better off waiting until Black Friday if you can.
New Cars
Traditionally, October is a great month to shop for a new car, as dealerships look to clean out inventory to make room for new models. Last year, we were concerned with how tariffs would affect pricing, but even with those, you can still find a good deal.
SEE ALSO: How Much Does an Electric Car Battery Cost?
If you're ready to treat yourself to a new vehicle — because everybody needs a win in 2020 — be sure to shop smart to ensure you save. Try to buy at the end of the month, when salespeople will be striving to make quotas. And try for a Monday, when dealers may be less busy and therefore have more time to negotiate. You can also check out this comprehensive study carried out by iSeeCars.com, which lists the used vehicles that sit the longest on dealer lots.
Grills (Maybe)
It used to be that the best time to buy a grill was in the offseason, like September and October. While we do see grill deals during those months, we've also found more popping up during the summer in the last couple of years. Still, if you're in need of a new outdoor cooker, you could find a great deal this month.
Last October, we saw charcoal grills go as low as $30, while gas cookers fell to $45. Additionally, it was a good month to buy accessories, as we saw hickory smoking chips for $2, a 24-pack of lighter cubes for $4, and XL lump charcoal from Kamado Joe for $25. And with tool sets as low as $7 and 2-packs of grilling mats for $4, October was an excellent time to stock up on everything you'd need for a backyard barbecue.
Halloween Costumes
It should come as no surprise that the very best day to buy a Halloween costume is November 1 — that's when many retailers knock up to 80% off the prices of whatever stock remains. But odds are you aren't sure what costume you'll want for next Halloween, or maybe even this Halloween at the rate 2020 is going. The good news is you can find a good discount on your costume of choice in the weeks leading up to Halloween.
Last year, eBay barely waited for October to start before it offered an extra 20% off costume orders of at least $15. A few days later, Amazon kicked off its own sale, taking up to 40% off Silver Lilly 1-piece costumes.
If you can hold off until later in the month, stores like Target and Walmart will likely up the deal power. Around October 23, 2019, Target started offering 50% off costumes for shoppers with a Target Circle membership. (It's their loyalty program and free to join.) And Walmart waited until just a couple of days before Halloween, but then knocked up to 80% off costumes, with ensembles for kids and adults starting at $5 and $20, respectively.
Pizza Takeout
October is National Pizza Month, as if we needed one more excuse to eat carbs topped with cheese and meat. While many food holidays have been canceled this year, there's no reason to expect this pizza event to suffer the same fate. It's not a food celebration we see freebies for; rather, we expect restaurants to offer savings to make your pizza night an even better deal. For instance, in 2018 Pizza Hut knocked up to 35% off full-priced menu items during early October. And last year it increased the savings, taking up to 50% off menu-priced pies.
SEE ALSO: The 45 Best Customer Rewards Programs
Plants
If you spent the early days of quarantine cultivating a garden, you might be interested to know that fall is a prime time to buy certain plants. Head to your local garden center and check out their end-of-season sales; they're likely to have huge markdowns on perennials. These don't need to be replanted each year, making them fairly low-maintenance plants. And if you don't want to wait to plant spring flowers, look for discounts on blooms like daffodils and tulips. You can plant them now, and they'll spring up when winter is over.
In-Season Produce
Shopping in-season fruit and vegetables isn't just good for your stomach and the environment, but for your budget, too. In October, you can expect to find cheaper apples, cranberries, grapes, persimmons, and pomegranates.
Expect apples, broccoli, and butternut squash to be cheaper in October.
You'll find even more in-season veggies, if that's your jam (no pun intended). These include acorn squash, beets, broccoli, Brussels sprouts, butternut squash, cabbage, cauliflower, leeks, lettuce, mushrooms, parsnips, pumpkins, rutabagas, spinach, sweet potatoes, Swiss chard, turnips, and winter squash.
Early Black Friday Sales That Pop Up
To say that 2020 has been weird is an understatement. We typically see Black Friday sales in November, but this year, they could drop even sooner.
Home Depot has already announced it'll be offering two months of Black Friday deals to spread out the season and prevent in-store crowding. Target, meanwhile, is extending Black Friday pricing throughout the month of November, and hosting a "Deal Days" sale on the same days as Prime Day. And Walmart has stated that it'll "spread traditional Black Friday savings throughout the season and will have more deals available online." Other retailers have hinted at doing something similar, but we haven't seen many details yet.
And 8 Things You Should Wait to Buy
| Item | Don't Buy | Buy | Why? |
| --- | --- | --- | --- |
| TVs | In October | During Black Friday | Count on November having the best prices of the year, with almost half of the TV offers being Staff Pick deals. Expect to shop basic 32" units for $70, while 50" 4K TVs could fall under $200. |
| Appliances | In October | During Black Friday | Expect to see the best appliance deals of the year at Home Depot and Lowe's; nearly half of our listed appliance deals last November were Staff Picks. |
| Gift Cards | In October or during Black Friday | In December | In December, we'll likely see five times the number of gift card deals we do in October, and twice what we expect to find in November. |
| iPhone 12 Iterations | In October | Around Black Friday | We don't expect substantial discounts on unlocked models until around Black Friday. |
| Laptops | In October | During Black Friday | Expect to see almost twice as many laptop deals in November compared to October, with around 39% of them marked as Staff Picks. Basic Chromebooks should start at $89, while entry-level 16" Lenovo laptops could sell for $179. |
| Electronics | In October | During Black Friday | Canon usually hosts its best sale of the year on Black Friday, while Amazon-device deals should match Prime Day offers. |
| Winter Clothing | At full price | During Black Friday or postseason sales | Around Black Friday, we'll see some of the best sitewide coupon offers of the year, which will apply to in-season winter apparel. If you don't buy then, wait until January's end-of-season sales. |
| European Vacations | In 2020 | In 2021 at the earliest | The U.S. is still on restricted travel lists for some European countries, and COVID-19 cases continue to rise across the world. Rather than risk wasting money on a trip you won't be able to take, hold off until at least next year, when things will hopefully have stabilized more. |
Readers, what are you shopping for this month? Or will you be waiting for Black Friday to do your deal hunting? Let us know in the comments below!
---
Senior Staff Writer
Julie joined DealNews in 2015. Her work has been featured on MSN, Business Insider, Lifehacker, The Motley Fool, GoBankingRates, and Moneyish. In her spare time, she enjoys baking sweets, reading thrillers, and listening to an ever-growing list of podcasts.
DealNews may be compensated by companies mentioned in this article. Please note that, although prices sometimes fluctuate or expire unexpectedly, all products and deals mentioned in this feature were available at the lowest total price we could find at the time of publication (unless otherwise specified).