The 7 Best Things to Buy in October (And 7 Things to Buy Later)
Shop Halloween items and general fall savings events, plus treat yourself to pizza this month!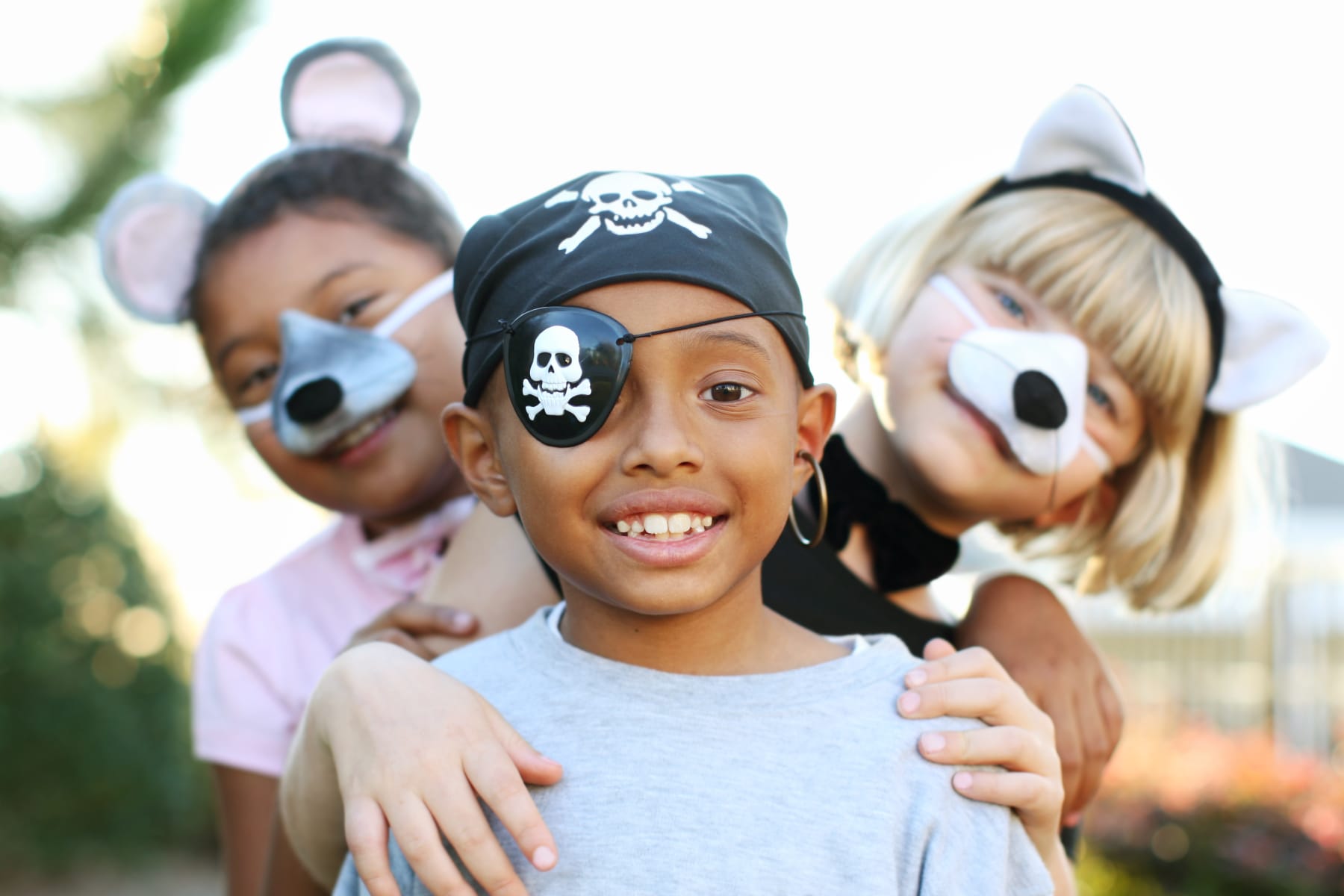 Black Friday is just around the corner, deal-seekers, but October has excellent deals that are worth shopping. This is a fantastic month to shop fall savings events, indulge in pizza takeout, and maybe even treat yourself to a new vehicle.
Not everything in October is worth purchasing, though, and since Black Friday is so close, you're better off waiting just a little longer to snag some items. Check out our guide on what to buy in October and what to wait on until Black Friday or later. While you're at it, learn about what to buy every month of the year in 2021, as well!
The 7 Best Things to Buy in October
Our infographic shows you five of the best items to buy in October. Below that, you can read about the discounts to expect on those products, as well as the other best buys of the month.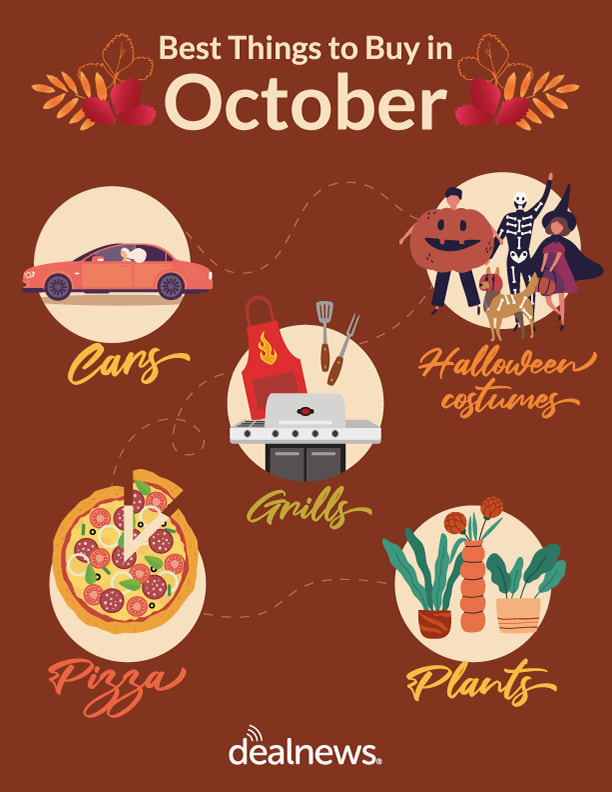 General Fall Savings Events
With Labor Day in September and Black Friday in November, October might seem like it'd be a wasteland when it comes to sales. But that's not the case. It's actually an excellent time to shop general fall savings events — and there should be plenty. Watch for these October sales to go by a variety of names, including clearance, fall, flash, and end of season, as well as for retailers to call them things like Gametober (Newegg's event) or Giftober (Old Navy's sale last year). Also look for specific items to go on sale, including boots and dresswear.
SEE ALSO: 88 Hispanic-Owned Businesses to Check Out
These events will likely take up to 50%-75% off overall, though certain sales may feature a range of discounts or different offers. For instance, Kohl's offered boots as part of a "buy one, get one free" promotion last year, and took an extra 20% off; purchases were also eligible for Kohl's Cash. Newegg's Gametober event knocked up to 50% off, while Old Navy slashed 50% off "everything" during its Giftober sale.
Plenty of these offers earned our Staff Pick designation, the badge reserved for deals we consider "the best of the best." However, 2020 was a strange year, so the fall savings events in 2021 might not be as good as those.
New Cars
Historically, October has been a good month to shop for new cars. Dealers are often trying to clean out inventory to make room for new models, especially ahead of the winter holidays. But even if the dealers are trying to get rid of stock, you'll still want to shop smart to make sure you save as much as you can.
Want to get a new car in October? Try shopping on a Monday or at the end of the month.
For instance, Autotrader recommends buying at the end of the month, as this is typically when salespeople are striving to meet quotas. Try to shop on a Monday, too — dealers may be less busy then, and so salespeople will have more time to negotiate, according to Autotrader. You can also check out this comprehensive study carried out by iSeeCars.com, which lists the used vehicles that sit the longest on dealer lots. The company has also compiled a list of the slowest-selling new and used cars in each state.
Grills
Seasonal items tend to be at their best prices when they're out of season. For example, if you want to get the best price on sweaters, be prepared to shop at the end of winter when things are beginning to thaw. That strategy applies to many other items, as well, including grills.
Although we've seen grill deals picking up in the summer in recent years, October is still proving to be a decent time to shop. Last year, we saw accessories drop as low as $4 each, and portable charcoal grills go for as little as $18. Also watch for sales from retailers such as Kohl's and Home Depot. In October 2020, they offered up to 40% off and up to 57% off, respectively.
Halloween Gear
As we've just covered, the best time to buy seasonal items is out of season. But Halloween is one of those weird instances where you kind of can't do that, unless you're intending to buy your costume for the following year super early. Fortunately, retailers aren't monsters and understand that if they want to sell these spooky items, they're going to have to offer discounts.
SEE ALSO: These Are the 18 Best Target Brands to Shop
Watch for costume pieces to be as cheap as $6 each in October, while full-blown costumes will likely see discounts from 20% to 35% off, and prices as low as $4 for kids, adults, and even pets! Need candy for the trick-or-treaters? Look for Amazon to offer 31.5-ounce bags of candy for $6-$7 via Subscribe & Save — just remember to cancel your subscription before you have a ton of chocolate show up again at your door. Or don't. You do you, we won't judge.
Expect spooky decor to go on sale as well, with stores like Target, Wayfair, and eBay offering October sales with discounts as high as 65% off. And don't forget to check out Home Depot — especially if you're hoping to find a 12' skeleton.
Pizza Takeout
Do any of us need an excuse to consume carbs covered in melted cheese? No, but if you think you do, why not use National Pizza Month as yours? You can purchase your own pizza oven if you want to get really adventurous — we saw a Black + Decker model for only $65 last year — but we also expect chains to have October deals. If you'd like someone else to make your pie, look to places like Pizza Hut to take anywhere from 35% to 50% off regular-priced menu items.
October is National Pizza Month! Expect places like Pizza Hut to take anywhere from 35% to 50% off regular-priced items.
Plants
Gardening enthusiasts, prepare your weekends! October is the perfect time to pick up new perennial plants, as nurseries offer deep discounts to try to clear out stock. Even if you don't have a green thumb, perennials are an excellent choice, as they don't have to be replanted each year. That makes them pretty low-maintenance in the plant world. Want to prep for spring flowers now? Check your local garden centers to see if bulbs like daffodils and tulips are available on sale — you can plant them now, and they'll bloom when winter is over.
In-Season Produce
Shopping in-season fruits and vegetables isn't just good for your stomach and the environment, but for your budget, too. In October, you can expect to find cheaper fruit that's perfect for pies and preserves, including apples, cranberries, grapes, persimmons, and pomegranates.
You'll find even more in-season veggies, if that's your jam (no pun intended). Look for great prices on acorn squash, beets, broccoli, Brussels sprouts, butternut squash, cabbage, cauliflower, leeks, lettuce, mushrooms, parsnips, pumpkins, rutabagas, spinach, sweet potatoes, Swiss chard, turnips, and winter squash.
7 Things NOT to Buy in October
| Item | When Not to Buy | When to Buy | Why? |
| --- | --- | --- | --- |
| TVs | October | Black Friday | Count on November having the best prices of the year, with at least 30% of the TV offers being Staff Pick deals. Watch for basic 32" sets to be $80 or less, and for 50" 4K TVs to be as low as $150. |
| Appliances | October | Black Friday | Lowe's and Home Depot will likely offer some of the best prices of the year, with at least 14% of the month's appliance offers meeting our Staff Pick standards. |
| Gift Cards | October | December | Last December had 13 times the amount of gift card deals October did, and nearly seven times the amount we saw in November. |
| iPhone 13 Devices | October | Black Friday | Apple just released the iPhone 13 lineup, so we're not expecting any significant discounts until Black Friday at the earliest. |
| Laptops | October | Black Friday | We expect to see around twice as many deals on laptops in November as in October, with at least 17% earning our Staff Pick designation. |
| Electronics | October | Black Friday | In general, we should see more deals on electronics during Black Friday, as well as a bigger selection on sale. |
| Winter Clothing | October | Black Friday or postseason sales | We're not expecting deep discounts on winter-appropriate clothing until Black Friday at the earliest. Aside from that, count on sales at the end of winter having the best savings. |
Ready to shop? Check out the best deals available now!
---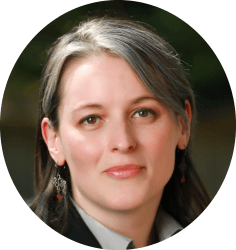 Senior Staff Writer/Spokesperson
Julie's work has been featured on CNBC, GoBankingRates, Kiplinger, Marketwatch, Money, The New York Times, Real Simple, US News, WaPo, WSJ, Yahoo!, and more. She's extolled the virtues of DealNews in interviews with Cheddar TV, GMA, various podcasts, and affiliates across the United States, plus one in Canada.
DealNews may be compensated by companies mentioned in this article. Please note that, although prices sometimes fluctuate or expire unexpectedly, all products and deals mentioned in this feature were available at the lowest total price we could find at the time of publication (unless otherwise specified).