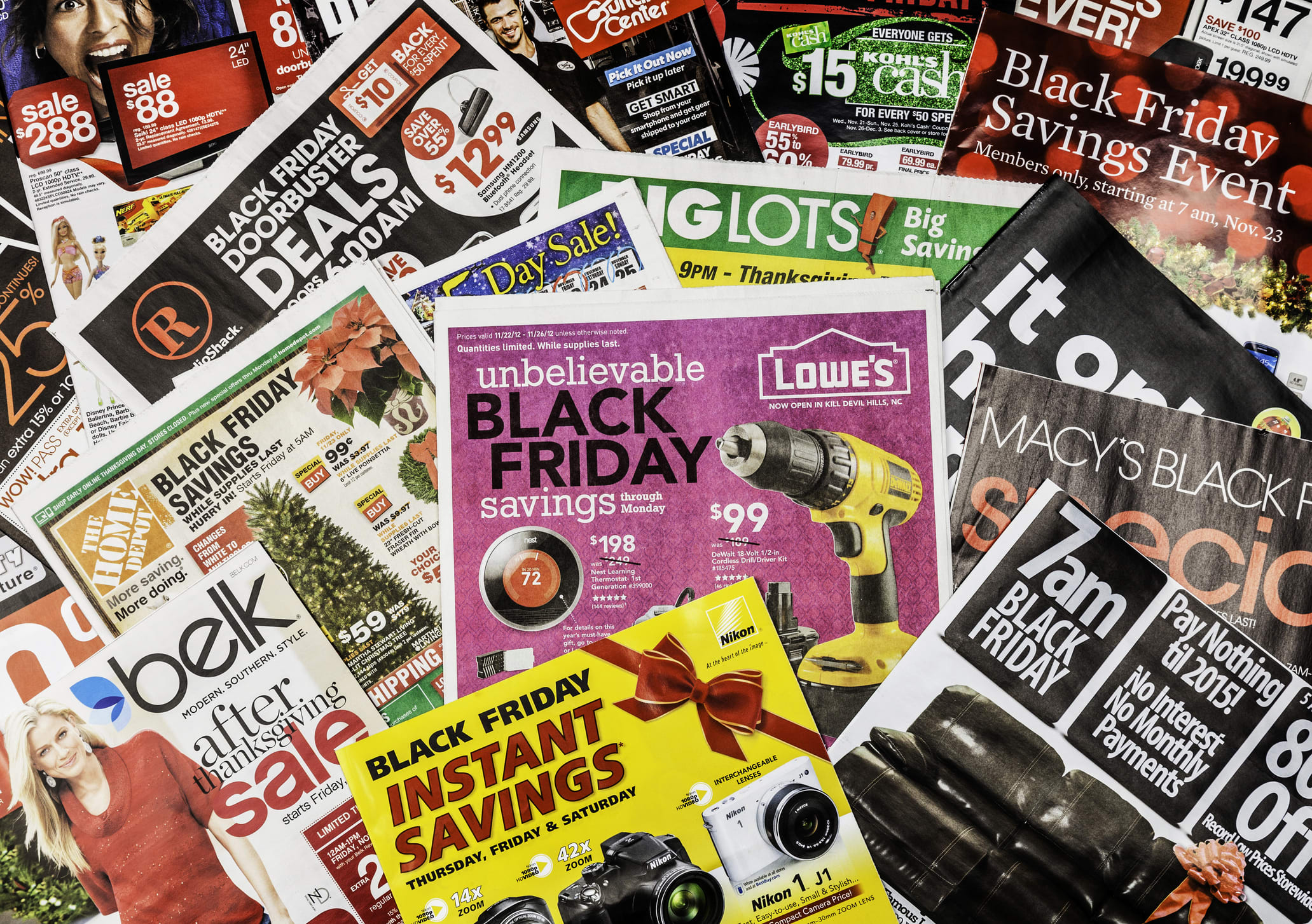 Wait... Where Are All the Black Friday 2019 Deals?
Looking for updated info on Black Friday 2019? Check out our Black Friday Sneak Preview, where you'll find all the latest Black Friday ads, rumors, predictions, and more!
SEE ALSO: Black Friday Sneak Preview 2019: See All Our Deal Predictions!
It's a good thing we recently posted our extensive Black Friday predictions, because the very first Black Friday ad is already here — and it's 10 days earlier than last year!
Harbor Freight Likes to Be First
The Harbor Freight Tools Black Friday ad is first again this year. The hardware retailer was also the first to leak in 2016 and 2014, though Half Price Books beat them to the punch in 2015.
The 2017 ad promotes a 3-day sale that'll offer up to 88% off a variety of tools, hardware, and automotive items. If that sounds familiar to our fellow Black Friday nerds, it's because the 2016 ad promised discounts of up to 87% off a similar spread. Regardless, the sale will stretch from Black Friday (November 24) to Sunday (November 26), with extended store hours of 7 am to 9 pm local time on Friday and 8 am to 9 pm on Saturday. Sunday hours remain unchanged.
SEE ALSO: Black Friday Sales Predictions 2017: Inside Info on the Most Likely Doorbusters!
As with any ad leak, take all this info with a grain of salt until the ad is officially confirmed by Harbor Freight.
Black Friday Creep Is Back
Black Friday creep is something we keep an eye out for every year. Last year retailers waited until at least the second week in October to start leaking ads. But now that the first ad has dropped early, other retailers are sure to follow suit.
It'll be weeks before we see the likes of Amazon, Toys"R"Us, Best Buy, Target, and Walmart.
Half Price Books will almost definitely release its ad in the next couple of weeks. Last year Rite Aid and CVS both leaked their ads before the end of October, and they could easily do so again. Ace Hardware is also a possibility, but it might hold off until early November to keep us all guessing.
Another reason it feels weird to be talking about Black Friday ads now is because the bigger names never release anything in October. It'll be weeks before we see the likes of Amazon, Toys"R"Us, Best Buy, Target, and Walmart. Many of those official ads won't appear until mid-November, or even until a few days before Black Friday itself.
Excited for Black Friday? Check out the DealNews Black Friday hub for the latest updates! You can also subscribe to the DealNews Select Newsletter, download the DealNews apps, or read more buying advice.
---