Black Friday vs. Cyber Monday: 8 Ways the Shopping Holidays Differ
Cyber Monday has a reputation for being Black Friday leftovers, but it has its own strengths.
NOTE: The information below was assembled during this year's Black Friday and Cyber Monday sales. Those shopping holidays are now over, but you can still save! Check out the best gifts under $25 for all sorts of affordable buying options.
If you don't like heading in-store to snag Black Friday deals, Cyber Monday may be the shopping holiday that's more your speed. And apparently that's true for many U.S. consumers, who spent $10.7 billion online on Cyber Monday last year, according to Adobe. For comparison, they reportedly spent $8.9 billion online on Black Friday.
Is Cyber Monday better than Black Friday, though? The convenience factor of Cyber Monday is strong. But despite having some excellent offers, Cyber Monday has a bad reputation for being Black Friday leftovers. To help you weigh Cyber Monday vs. Black Friday, we go over the big differences between the shopping holidays.
Is Cyber Monday Better Than Black Friday?
Are Cyber Monday deals as good as Black Friday ones? The answer is yes if you consider DealNews data from last year. It showed 64 more offers on Cyber Monday compared to Black Friday, and 25 more deals that day earned our Staff Pick designation, meaning they were among the best sales we saw.
SEE ALSO: The 6 Best Stores for Cyber Monday Deals in 2022
But while it may be fun to wonder, "Which is better, Black Friday or Cyber Monday?" the two shopping holidays have their own strengths; here are eight ways they differ.
Black Friday vs. Cyber Monday: 8 Ways They Differ
Cyber Monday Is More Online-Focused
As its name suggests, Cyber Monday is dominated by online sales. On that Monday alone last year, we listed more than 230 deals from online megastore Amazon. But stores with physical locations usually have the same offers online and offline. And even if you do prefer to shop in-store, brick-and-mortar retailers are likely to be less crowded on Cyber Monday than Black Friday.
You May Have to Pay for Shipping on Cyber Monday
With Cyber Monday being more online-oriented than Black Friday, shipping can be a bigger factor when shopping. Many retailers offer free shipping for Cyber Monday — with or without a minimum purchase requirement — but not all of them do. That can add an unexpected price premium on the deals, so keep your eyes open for sales that include free shipping — or double-check the shipping costs before you buy.
You can often save by opting for in-store or curbside pickup when shopping online on Cyber Monday.
And remember that you can often save by opting for in-store or curbside pickup when shopping online on Cyber Monday. These services are available from many major brick-and-mortar retailers.
There's More Time to Prep for Black Friday
Savvy shoppers know that making a plan is the key to savings success. And Black Friday offers plenty of time to plan ahead, as deals are often advertised weeks in advance. Cyber Monday sales are typically more of a surprise: there are fewer Cyber Monday ads, and there's always a chance they'll show up after Black Friday instead of before. The ones that do show up earlier are usually found at the end of Black Friday ads, so they can be easy to miss. Be sure to check out the ads in their entirety when putting your plan together.
To keep tabs on the best sales, get on your favorite retailers' mailing lists. Additionally, sign up for the DealNews Select newsletter and set up deal alerts on products you want. They'll help you find sales you might otherwise miss.
Cyber Monday Is All About the Lightning Deals
Though you don't have to wait in line for any doorbuster deals on Cyber Monday, sales do tend to come and go quickly. Many of the best offers only hang around for a day or two, and some items with very limited quantities — like Amazon Lightning Deals — may sell out within hours or even minutes.
SEE ALSO: Is Cyber Monday Worth It? Here's What to Buy on Cyber Monday
But it's a mixed bag, as Cyber Monday has slowly turned into Cyber Week. We only posted about 35% of Cyber Week offers on Monday last year, meaning that even if you skip out on Monday shopping, there will be more deals to snag later.
Fewer Items Are Out of Stock on Cyber Monday (Possibly)
We just said that Cyber Monday deals come and go quickly, but you can still expect more items to be in stock on Cyber Monday compared to Black Friday. Given that supply chain disruptions aren't at the same levels they were in 2021, offers selling out on Monday may be an even smaller concern. Even so, it's best to shop early on Monday to avoid missing out, just in case.
Cost Comparisons Are Easier on Cyber Monday
When you're in-store, you can always pull out your smartphone to do a cost comparison when you buy, but slow cellular data can make the task frustrating. During Cyber Monday, comparing prices is as easy as jumping to another tab — plus you can use browser add-ons like CamelCamelCamel to see if you're getting the lowest price straight from your web browser.
It Can Be Harder to Shop Wherever You Want on Black Friday
Going store to store on Black Friday takes a lot of time. It often involves driving to multiple locations in the cold, hunting for parking spots, and then getting stuck in crowds inside the stores.
Browser add-ons like CamelCamelCamel can help you see if you're getting the lowest price on Cyber Monday.
But going from store to store on Cyber Monday is as quick and easy as typing in a new URL — which makes it simple to buy from whatever retailer you want.
Different Items Go on Sale on Cyber Monday vs. Black Friday
Though some deals last throughout the massive Thanksgiving/Black Friday/Cyber Monday extravaganza, sales are different every day. This year, Cyber Monday is the best time to buy beauty products, clothing, shoes, kitchen items, and iPads, while Black Friday this year may have been better for smartphones — both Android and iPhones — cameras, laptops, and toys.
If you target the right product categories, you can get the best deals when you shop.
Can't wait to shop? Check out the best deals available right now, and follow us on TikTok to get more helpful shopping info.
---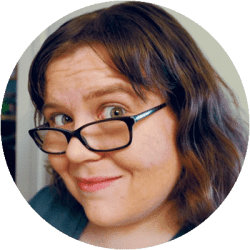 Contributing Writer
Originally working in IT, Elizabeth now writes on tech, gaming, and general consumer issues. Her articles have appeared in USA Today, Time, AOL, PriceGrabber, and more. She has been one of DealNews' most regular contributors since 2013, researching everything from vacuums to renters insurance to help consumers.
DealNews may be compensated by companies mentioned in this article. Please note that, although prices sometimes fluctuate or expire unexpectedly, all products and deals mentioned in this feature were available at the lowest total price we could find at the time of publication (unless otherwise specified).