Ikea Black Friday 2023 Ads & Deals Live
Come for the meatballs, stick around for the Black Friday deals.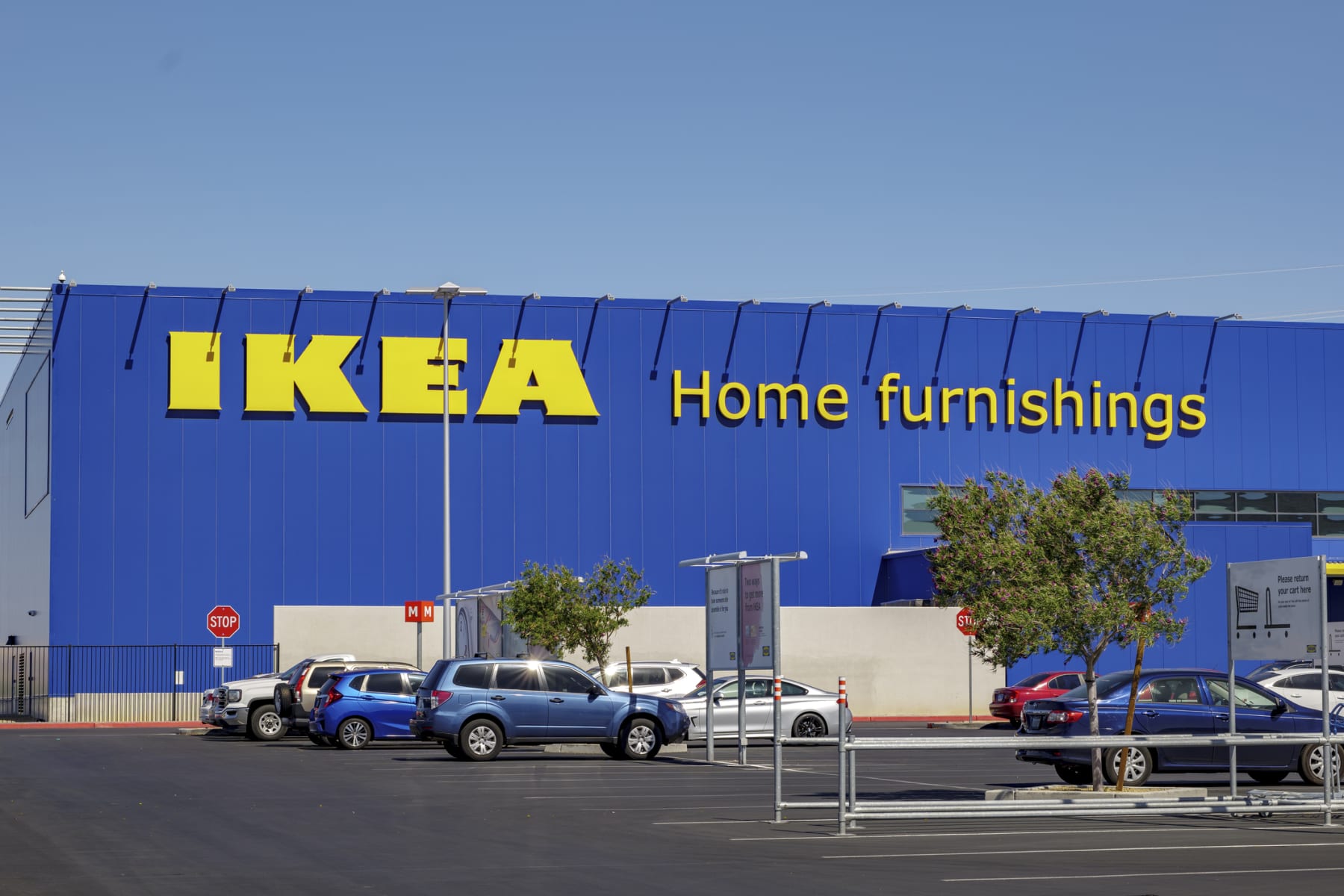 When it comes to Black Friday sales, Ikea stands out for everything from home decor to furniture to food deals. Though every day there are a host of Ikea discounts, on Black Friday, they ramp up the great deals just like other retailers, so break out the Allen wrench, and let's get to talking about everyone's favorite DIY destination.
What to Expect From Ikea Black Friday Deals in 2023
When is Ikea Black Friday 2023?
Black Friday falls on November 24th this year. Though Ikea closes on Thanksgiving to give its employees time with family and friends, online deals are likely to start early that day for Ikea Family members. Not a member? Don't worry; despite the name, you don't need to marry an Ikea employee to get in on those great Ikea Black Friday deals. It's free to join and is guaranteed to include 100% less awkward in-law interactions, but if you want to meet your future partner over a plate of Swedish meatballs, who are we to judge?
Do Members Get Special Perks?
In the past, the best offers have required Ikea Family membership, so there's no reason to expect otherwise this year. Members also receive an additional 5% savings on their purchases, food offers (including freebies), reduced delivery fees, and 90-day price protection. That last one is perfect for the shoppers who worry they might miss out on the best prices if they purchase their items too early. For those shopping in-store with little ones, Ikea offers a free one-hour daycare service, and members get an additional 30 minutes for free, handy when the store experiences higher traffic than usual as is almost certain to be the case in Ikea Black Friday.
How Long Will Ikea's Black Friday Deals Last?
Ikea Black Friday deals start officially on Black Friday, November 24th, and should continue at least through Cyber Monday, November 27th. Expect Ikea Black Friday ads to drop on November 20th with additional details. Ikea Black Friday hours should follow the normal hours of operation, but deals are likely to surface online earlier.
What Time Does Ikea Open on Black Friday?
Ikea Black Friday hours are from 10 am local time until 9 pm local time.
What Were the 2022 Black Friday Highlights?
Ikea Black Friday ads last year featured discounted items between 20% and 25% off. Considering the already low prices, an extra discount can yield some serious bargains. Items in the sale ranged from holiday lighting to appliances to area rugs to storage solutions, everything you'd need to get your home holiday-ready or tackle that next home improvement project. Select offers ran all the way through mid-January, so make sure to check those offer dates to prioritize spending. Because the best offers were exclusive to Ikea Family members, make sure to sign up before making any purchases.
What Are the 2023 Predictions for Ikea?
Discounts in the 20% to 25% off range are likely this year along with the usual limited-time deals (currently marked up to 50% off), last chance offers, and yellow-sticker deals, reserved for items marked down to their lowest price. Ikea may also offer coupons to those dining at the cafe to use on in-store purchases.
What Are the Differences Between In-Store vs. Online Shopping?
Ikea discounts on Black Friday should be largely the same whether shopping online or in-store. If a deal isn't available via both, it will be labeled as "online only" or "in-store only". Because Ikea Family members have access to these offers early, shoppers can plan accordingly for making the trip to brave the crowds or browse from the comfort of their own homes. Like many competing Black Friday sales, Ikea will have its best offers available to both in-store and at-home shoppers.
Will Black Friday and Cyber Monday Deals Be Different?
Last year, many Black Friday deals lasted through Cyber Monday, and new offers were available at the same 20% to 25% off range with the exception of outdoor furniture, which was marked up to 30% off. While the savings shouldn't be remarkably different, be sure to check back in on Cyber Monday to see if new categories catch your interest.
Does Ikea Offer Price Matching During Black Friday?
Ikea products are sold only via Ikea, but Ikea Family members enjoy 90-day price protection all year long, so don't let FOMO stop you from buying that new thing you just realized you need.
Does Everything Go On Sale?
While not everything is on sale, Ikea discounts on Black Friday are especially strong thanks to its already-low prices. Be sure to check out the "as-is" section as well for slightly used or discontinued items. Ikea Family members can browse these items online and reserve them for pickup. These items are not returnable, but the markdowns can make them worth the risk, and select as-is items are eligible to participate in the Buy Back and Resell service for store credit.
How Much is Shipping During Black Friday?
Ikea offers a number of shipping options, but none of them are free. Small order deliveries start at $6 while large item deliveries start at $19. Ikea Family members can log in to receive a delivery discount applied automatically during checkout. To avoid these fees altogether, we recommend choosing Click and Connect, which enables you to reserve your purchase online and pick it up when ready. Once Ikea confirms the pickup date, you'll have 24 hours to pick up your order; Ikea's system also allows only a specific quantity of a product to be sold in one day via Click and Connect before displaying the item as "out of stock", so if you're shopping online, make sure to reserve any pickup orders early.
How To Stay On Top of the Best Ikea Black Friday Deals?
Naturally, the best way to stay on top of any Black Friday deals is here with us to take advantage of our predictions, live deal coverage, published deal alerts, and social media posts, but if you must be unfaithful, opt into Ikea's emails from your Ikea Family account to get Ikea's latest offers.
What Other Black Friday Deals Should I Shop?
Did you think we were going to say "everything here at DealNews"? That would be far too predictable, and besides, no one likes every sale out there, so we're restricting ourselves to say only that you should shop "most everything here at DealNews". It may have been last year's resolution to be realistic in our pursuits, but better to tackle that trial in November rather than put it onto the list for next year as "round two".
Of course, if the question is what stores offer similar products, let us go ahead and recommend Wayfair, who offered up to 80% off their home furnishings last year, or Bed Bath and Beyond, who was recently acquired and revamped under Overstock.com to include far more furniture, rugs, lighting, and other home improvement options than were previously available.
When is the Best Time To Shop Black Friday Deals at Ikea?
Check in online Thanksgiving, possibly during a food coma, since Ikea Family members should have early access to see what's on offer. Take note of what items are in-store only, and if you are planning to tackle the crowds, Ikea will open at 10 am local time, though as with all things Black Friday, we recommend getting there early. Because most Ikea discounts on Black Friday will be the same online and in-store, we recommend shopping from the comfort of your couch with a Thanksgiving-leftover sandwich in-hand. Is it too early to watch A Christmas Story?
Ready to shop? Check out all the best Ikea deals available right now, and read about the best stores for Black Friday online shopping to get more helpful tips.
---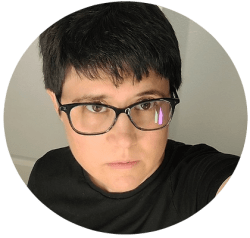 Editor
Keira is an editor and content jockey in Las Vegas, NV. She handles all the content leftovers like a hungry dog parked under the Thanksgiving table and is the most likely to have someone hold her hostage on a plane.
DealNews may be compensated by companies mentioned in this article. Please note that, although prices sometimes fluctuate or expire unexpectedly, all products and deals mentioned in this feature were available at the lowest total price we could find at the time of publication (unless otherwise specified).