Black Friday 2014 Cheers & Jeers: What Store Had the Best Deals?
Amazon definitely had the most Editors' Choice deals, but almost a third of them were instances where a competitor offered the same price.
Everybody take a deep breath: Black Friday has come to an end. While there are still some Cyber Week sales to consider, and an onslaught of holiday promotions on the horizon, we can at least close the book on Black Friday 2014.
And as we do so, we've got some amusing tidbits from #BF2014 and some major gripes to share. Which retailers made the week awesome, and which just made the week more difficult? Check out our list below, and then voice your own props and grievances in the comments section. (You know, for posterity.)
Let Us Say Cheers:
Amazon Wins Black Friday With Its Unbeatable Matching Strategy: If we crown a victor based solely on total Editors' Choice deals, then the mega-retailer has once again emerged as the King of Black Friday. Compared to its main rivals — Best Buy, Walmart, and Target — the site had 340% more Editors' Choice deals.

However! It's extremely important to note that a full 29% of Amazon's Editors' Choice deals were instances in which another store offered the item at the same price; we can't know for sure in these cases which store offered the price first, but that statistic certainly seems to support the assumption that Amazon's main Black Friday strategy is to adjust its prices according to what its competitors are offering. If a store's tactic is, essentially, to just price match everyone, then naturally it's going to have more Editors' Choice deals than any single vendor — unless the competitors start doing the same.


Early 'Price Matching' in General: Amazon isn't the only store to employ this last-minute price adjustment strategy. The week before Black Friday, Walmart announced that it would offer a few competitor doorbusters early — and that included a coveted $115 40" TV. Not only did this set the stage for brick-and-mortars to mimic Amazon's strategy, but it also solidly signaled to shoppers that even in-store only doorbusters can make it online through this tactic (and that Black Friday is clearly not about a single day anymore).


Thanksgiving is Still the Best Day for Deals: While we may continue to lament Black Friday overtaking Thanksgiving, it can't be denied that the deals are just better on the holiday. Once again this year, Thursday featured the highest number of Editors' Choice deals, more than both Black Friday and Cyber Monday. About 40% of the deals posted on Thanksgiving were Editors' Choice.


Target Offered Solid Perks: One of our favorite ongoing promotions of the season came from Target, since the store offered free shipping on everything for the entire month; and it didn't matter how cheap the item was, either. Plus, the store also knocked 10% off its gift cards for a few hours on Black Friday — a modest cut, but a first ever for the store, and an extremely rare deal from any such store.


Boutique & Niche Brands Join the Fray: Last year, we mentioned that wine stores were getting in on the Black Friday madness, and we saw much of the same this year, with even wineries offering deals. This is indicative of a larger trend of niche / boutique makers extending a rare discount during this time, mostly during Cyber Monday after the big-box retailers have had their day.


Excellent Game Console Deals: Last year, both the Xbox One and PlayStation 4 were too new to see discounts during Black Friday, but this year marked the first batch of lucrative sales on both the units. The Xbox saw a greater swath of deals, many of which included free video games while still knocking the price down to $329 (or, in one short-lived case, $299). The PS4 didn't see nearly as many deals, but it still dropped to $319 at one point, which surprised even us; the Sony console previously hadn't seen anything but modest cuts. These deals should set the stage for easier promotions in the coming year, which is good for all gamers.


TV Deals Were Phenomenal: When we prepared for Black Friday, we didn't expect much from TV deals; prices on a lot of sizes had bottomed out over the past year. But lo and behold, stores not only offered crazy new prices — 50" for $199? 40" for $115? Insanity! — but they also widely promoted doorbuster pricing on name-brand models, too.


Staples Emerged as a Player: One doesn't immediately think of office supply stores when it comes to Black Friday, but as it turned out, Staples was the store to announce the first major jaw-dropping computer ad of the season when it announced it would offer a $99 laptop.


Nike Discounts Popular Styles: The athletic brand offered a coupon that slashed 25% off clearance items, which dropped some popular running shoes to all-time low prices.


Lots of Free Music Deals: If you didn't mind downloading from Google Play or Microsoft, you could have nabbed free tunes from artists like Nirvana, Lorde, Kendrick Lamar, Drake, Rihanna, and more.


iPad Deals Were Everywhere: In many cases, you still had to pay full-price for the tablet, but in the process, you received a massive gift card; for a store like Target, which offers just about any category of item you might need, that might as well have been cash back. Other retailers like Best Buy dove straight in and slashed prices outright, on every model from the mini to the Air.


Flexible Cyber Monday Coupons: From a price standpoint, Cyber Monday didn't offer as many amazing product-specific deals, but it ushered in a slew of storewide coupons from a variety of retailers. We already mentioned niche brands, but well-known clothing, beauty, and soft goods sellers also shined on Monday.


And Some Big Jeers to:
People Who Ruin It Every Year: People can sometimes get ridiculous on Black Friday. And while the incidents can indeed be very serious, they are few and far between. But that handful of crazies are great fodder for the news and social media, so they continue to cast a strange light on the event.


Amazon Deals That Were Gone in a Flash: Not to be a broken record, but we can't help but give a jeers to the Amazon lightning deals that didn't have enough stock to last more than a few seconds. But we say this every year, so you all are probably well aware of our spite by now. We'll move on.


Boo to a Useless Belk Coupon: Getting a 20% off coupon at a department store like Belk is great, unless that coupon has so many exclusions that it basically works on nothing.


Deals That Temporarily Disappeared: A strange thing we noticed this year was items selling out, only to reappear later. We suppose you could spin this as a positive, but it was very frustrating to discover you missed out on a deal a second time because you gave up on it. (It also made our job a lot harder.) This seemed to happen a lot on Amazon, as well as Microsoft Store and Walmart.


Newegg Kept Advertising a Dead Deal: A great offer from Newegg last week was a $30 off coupon for anyone who checked out via PayPal... until the store killed it after about six hours and continued to advertise it everywhere on the site.


In-Store Only Deals: We understand why in-store deals exist; stores want to entice customers to visit the physical location, where they can be more easily convinced to buy additional things that carry a higher profit margin. But with the growing trend for these items to eventually make it online — either through the original store itself, or via another store trying to get a leg-up on the competition — how much longer can stores actually convince people to stand in line? Especially when that entails doing so on a holiday, after already being exposed to Black Friday-caliber deals for several days?


Apple Skips Discounts: For a second year running, Apple decided to not offer discounts on its wares, but instead bundled the devices with iTunes gift cards. (That said, Apple's own discounts from years past weren't that great to begin with, as they were usually easily topped by resellers.)


Best Buy Outage: Best Buy offered a nice variety of impressive deals this year, assuming you could actually get your hands on them. On Black Friday morning, the site was down for at least an hour, and we can only wince at the thought of how that affected online sales.
Last, but certainly not least, a big CHEERS to the DealNews staff! Our writers and editors worked long hours to find and research the best deals for you bargain-loving people. We hope you all found something you wanted this Black Friday.
Readers, who do you think won Black Friday? What was the best deal, and did we miss any major cheers or jeers? Sound off in the comments below, and be sure to vote in our poll.
---
Related DealNews Features: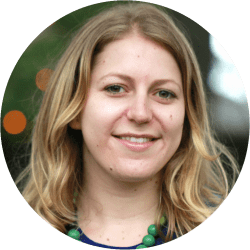 Contributing Writer
Lindsay Sakraida specializes in writing about retail trends and lifestyle subjects. She's also obsessed with music, movies, and tennis. Follow her on Twitter at
@LinSakraida
.
DealNews may be compensated by companies mentioned in this article. Please note that, although prices sometimes fluctuate or expire unexpectedly, all products and deals mentioned in this feature were available at the lowest total price we could find at the time of publication (unless otherwise specified).