Are You Using Amazon Keywords Effectively?
Amazon keyword research and tools can make all the difference for Marketplace sellers.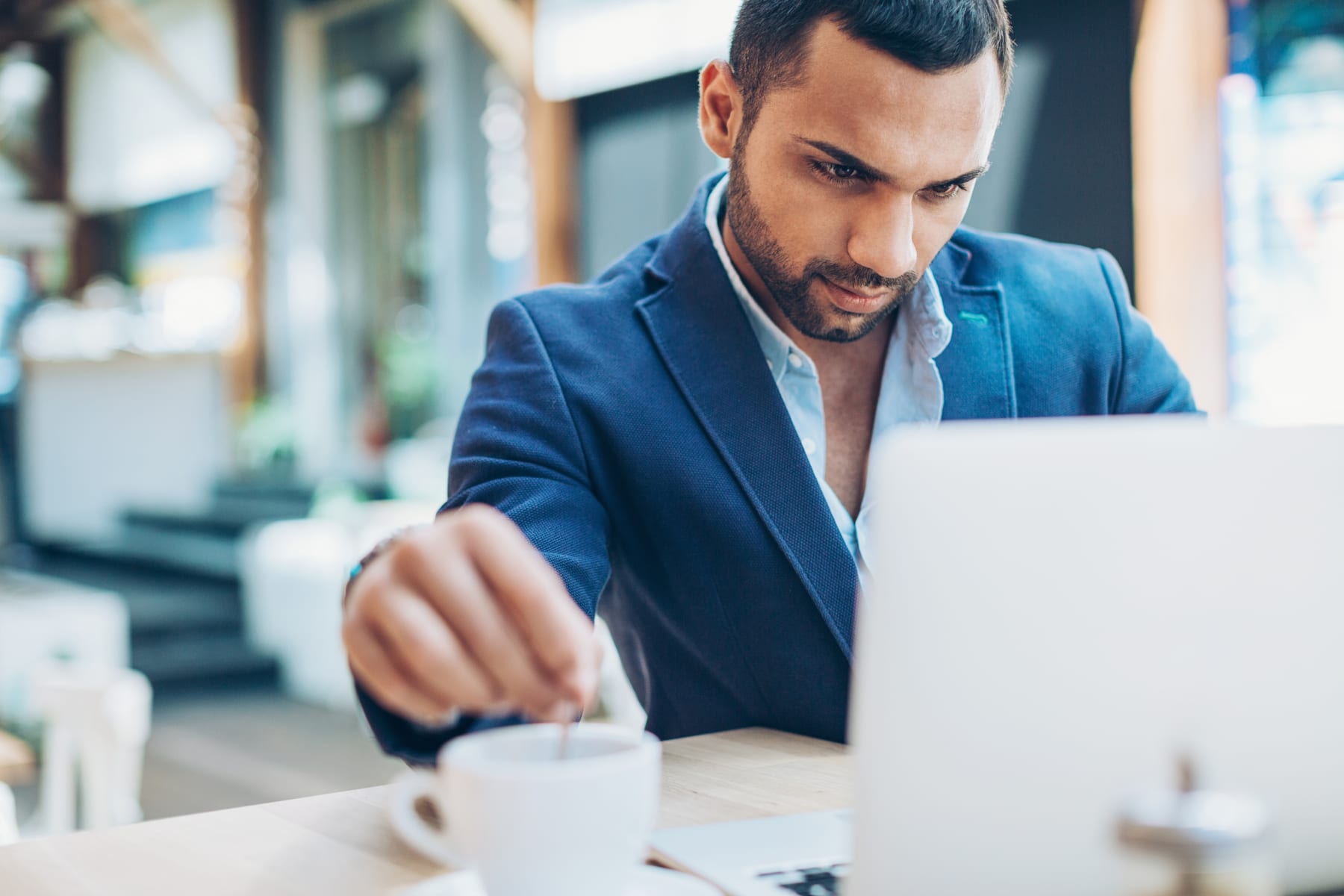 Amazon has more than 150 million monthly unique visitors in the U.S. alone, but if very few of them see your Amazon Marketplace product — no matter how great it is — all the rest can't buy it. Sellers need to know how to effectively use Amazon keywords from the moment they list a product to ensure they reach the intended audience.
According to Amazon experts and sellers, understanding and utilizing Amazon keyword ranking is one of the most important aspects of successful selling. Here, they weigh in on how to use Amazon keywords strategically, keyword rankings, as well as on free and paid tools that help you choose the right keywords.
No time to read? Check out this edition of the DealNews Seller's Guide!
Amazon Keywords vs. Google
When it comes to search engine optimization, should sellers focus more on Amazon or Google? "SEO on Amazon.com is so important because standing out is harder than ever before," Tyler Young of Allied Products Corp told DealNews in an interview. "I would contend that SEO for a brand's Amazon listings matters as much as their Google SEO efforts."
SEE ALSO: Amazon Restricted Products: Are You Missing Out by Not Selling Them?
In fact, experts say that Amazon keywords are even more important than Google keywords when it translates to making sales. According to Jumpshot's Competitive State of eCommerce Marketplaces report, about 54% of product searches start on Amazon. Some estimates even contend that three times as many buyers search for products on Amazon over Google.
"People go to Google and Bing to search how to do something, while people go to Amazon to search for something to buy," says Greg Mercer, founder and CEO of Jungle Scout, an Amazon seller toolkit that includes the Keyword Scout research tool. Finding effective keywords can help Amazon sellers with product research, validating a product idea, and creating and maintaining a competitive product listing on Amazon, Mercer adds.
Getting Started With Amazon Keywords
Almost 90% of all product views on Amazon come from Amazon's product search and not from merchandising, ads, or product aggregators, according to the Jumpshot report. Ranking high in search is important, as more than two-thirds of all product clicks come from the first page of Amazon search results, and one-third from just the first two rows.
Use relevant keywords when creating your Amazon listing, but make sure to avoid 'keyword stuffing.'
The good news is that it's easier to rank for keywords on Amazon than on Google, says Karon Thackston of Marketing Words on the StartupBros blog. Amazon's A9 algorithm remains a mystery in many ways, but is influenced by aspects such as keyword relevancy, customer satisfaction, and conversion rate, or how many people view the product and go on to buy it.
Below, we go over keyword and formatting considerations for the different elements of a product listing.
The Whole Listing
For the most effective use of keywords on a page, don't repeat them in your listing; this includes the title, bullet points, and description. Experts stress it's best to use a variation of keywords without "keyword stuffing," which is the practice of unnaturally packing your listing with as many keywords as possible. The resulting listing looks messy and strange, leading shoppers not to click on the item and ultimately hurting your ranking.
Accurate keywords also reduce bouncing on your listing. Bouncing happens when shoppers go to your page, then leave shortly thereafter. Amazon will put the listing lower in search results if too many people are coming to the page and then immediately bouncing if it's not relevant or what they'd hoped to find.
Title
Amazon offers formulas for titles, which generally have a limit of 200 characters, including spaces. It divides the formulas by category. For example, the small appliance formula is Brand + Model Number + Model Name + Product Type, Color.
Bulleted Items
Next are the bulleted items. In Amazon's guide to product details by category, an example in the consumer electronics section suggests the following for bullet structures:
First bullet: An overall synopsis


Second bullet: Materials, construction, assembly information


Third bullet: Major features


Fourth bullet: Minor features


Fifth bullet: Included accessories
Amazon advises putting the most important info about a product in the bullet points, as "some customers may not scroll down very far on the page."
Product Description
The product description should be concise, accurate, and informative — and at most 2,000 characters. Of the 90% of shoppers who report abandoning their carts, 30% gave poor product descriptions as a reason for doing so, according to a product information report from Shotfarm. If you're not sure how to begin, check out free templates, such as those from Amazon Seller Central and Splitly and Jungle Scout.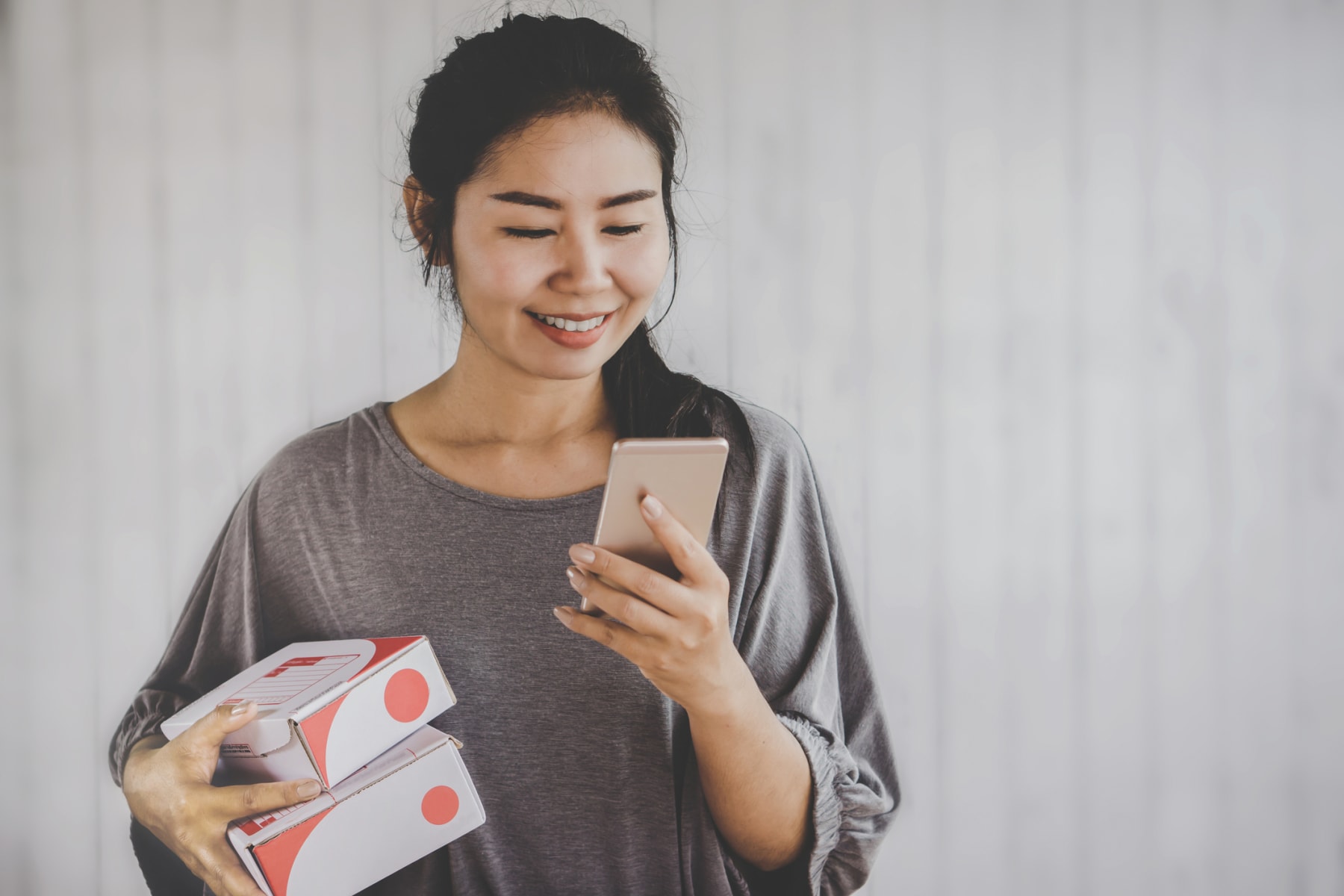 Consider the Customer and Competition
Keywords affect who finds your listing through Amazon search. And as mentioned above, conversion rate and customer satisfaction also influence Amazon's A9 algorithm; keywords play a part in both.
If your listing isn't accurate or if the Amazon keywords aren't relevant, visitors will leave the page without buying anything. This affects conversion rate. To calculate your conversion rate on Amazon, in the Business Reports section, find the Total Order Items (sales) and divide by Sessions (visits to page). (Other factors that affect conversion rate include product images and price.)
'You need to understand what customers are happy about, what they're upset about, and what's working for other sellers in that space.'
Amazon SEO is also impacted by customer reviews. If misleading or inaccurate keywords lead shoppers to buy a product that doesn't meet their expectations, negative feedback can result.
"You need to understand what customers are happy about, what they're upset about, and what's working for other sellers in that space," Amazon consultant Asad Shah told DealNews in an interview. "You do this by looking at the top three to five listings for the main keywords you'd like to rank for and then looking at some of the lower-converting listings in that same space.
"Make a list of the patterns you recognize across the top performers and the lower-tier performers," he adds. "Look at the pictures being used and how they're positioned in the image carousel, and pay attention to the titles, bullets, and descriptions. Emulate the winning formulas and ensure you aren't using elements of the losing formulas."
How to Choose Amazon Backend Keywords
Backend keywords don't hold as much weight as Amazon keywords on the product page, so Thackston's StartupBros post recommends saving the backend for additional phrases that aren't as key.
Use the 250-character count wisely by choosing only relevant words that aren't repeated. Don't use filler words, such as "for" or "by," and divide words simply with a space. Also avoid temporary words like "new" or "on sale," as well as subjective words such as "best" or "good quality." Amazon takes into account plural forms, punctuation, capitalization or spacing variations in the names, as well as misspellings, so there's no need to include these in the backend keywords.
For backend SEO keyword ideas, AMZDataStudio recommends choosing 10 competitors, then using the Backend Keyword Extractor and the Listing Builder to add the keywords to the listing.
Tips for Amazon Keywords Research
Do Research Before and After Picking a Product
Make sure you do your research to discover the best Amazon keywords to use in your listings. Some Amazon Marketplace sellers are looking for the optimal ones to sell a specific product, while others use keywords to find market niches for products.
Some Amazon Marketplace sellers look for the optimal keyword to sell a specific item, while others use keywords to find market niches for products.
"Many resources online like to say it's quick and easy to get started on Amazon, but I wish I had known that it can take a lot of time to find one of those 'unicorn' products to sell," Daniel Kohler of Lilypad Lake told DealNews in an interview. "You could end up spending hours, days, and even weeks clicking through different searches and data sets in the hopes of stumbling upon that one thing that's selling well, but doesn't yet have stiff competition."
Keep Optimizing
It's also important to continually optimize your keywords. "A new seller should be constantly learning and making changes," Amazon Marketplace seller Rohan Smith told DealNews in an interview. "My experiences on Amazon improved once I created a daily routine that entailed learning something new or improving the business. Even spending just five to 15 minutes a day to watch a YouTube video, track my daily sales trends, revamp my keywords, or scan competitors, helps me become a better seller."
Know About Long-Tail Keywords
When trying to choose an Amazon keyword tool, Marketplace sellers may see the term "long-tail keywords." How do these differ from other keywords? "Long-tail keywords are longer and more specific keyword phrases that visitors are more likely to use when they're closer to a point-of-purchase or when they're using voice search," Mercer says. Long-tail keywords for "cutting board," for example, can be "cutting boards for kitchen" or "wood cutting board."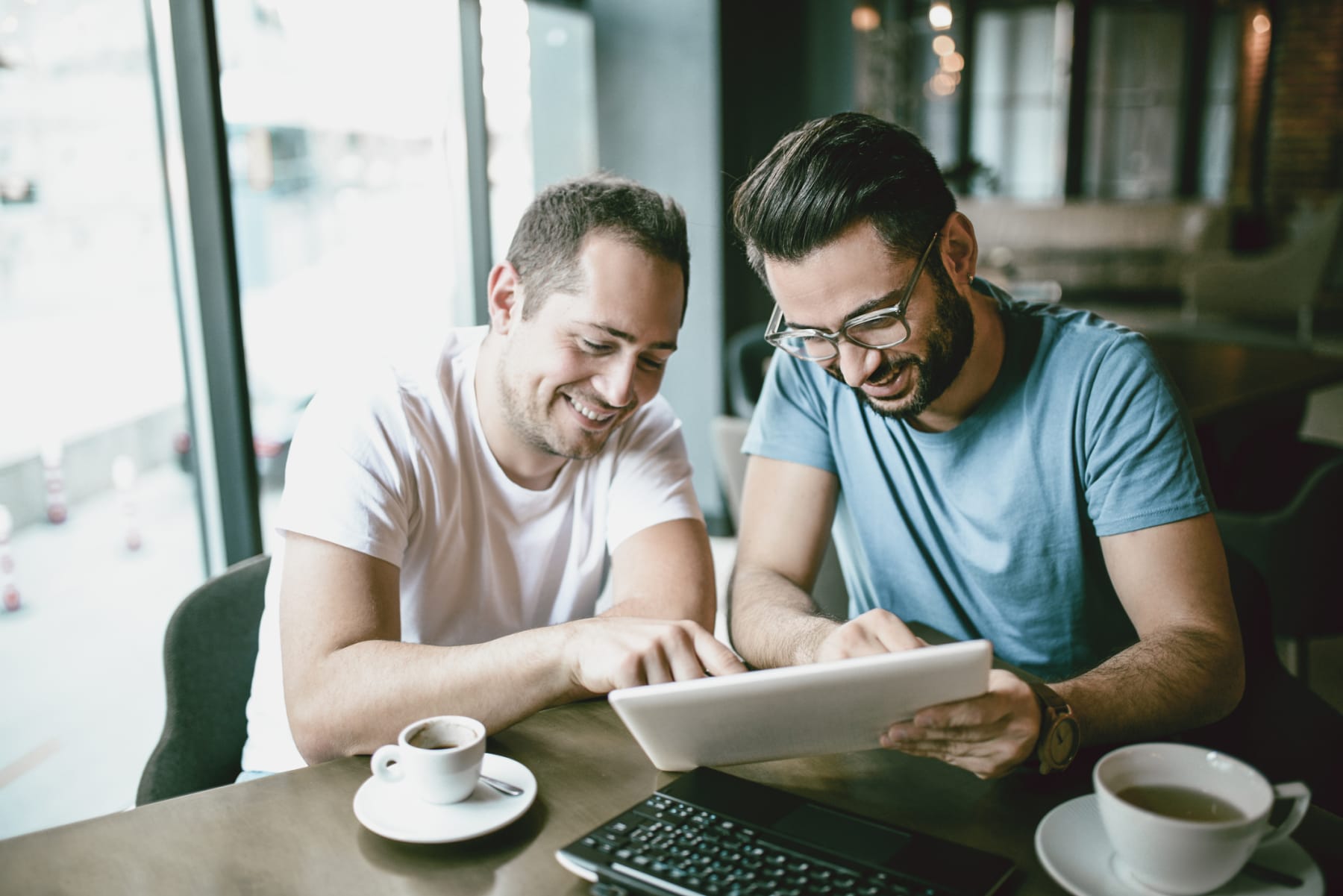 Free Amazon Keyword Tools
If you don't want to invest in a paid keyword tool yet, you can easily find a free Amazon keyword tool that's immensely helpful. AMZFinder has a guide to the six best free Amazon keyword tools, as well as their advantages and disadvantages.
Amazon Autosuggest
To use Amazon Autosuggest, simply start typing the most relevant keyword in the search box, and the most popular Amazon searches will populate the autofill. Make this even more effective by adding the Keywords Everywhere Chrome or Firefox extension that shows search volume, CPC statistics, and competition data. While fast and easy, you can't query a large number of keywords with Amazon Autosuggest.
Keyword Tool
The free version of Keyword Tool also uses Amazon autocomplete but doesn't limit search quantities, has data that can be exported to Excel, and has a function to exclude up to five unwanted keywords.
Google Keyword Planner
Google Keyword Planner is free, but you need a Google Ads account to sign in. Keep in mind it's aimed at Google advertisements, not Amazon, though it can be helpful for coming up with keyword ideas if you're feeling stumped.
Sonar
Sonar is from Sellics, an all-in-one Amazon software company. This popular, easy-to-use free Amazon keyword tool ranks the search volume of the keywords, pulled from Amazon search queries. The reverse ASIN tool looks up the keywords in competitors' Amazon listings.
Scientific Seller
Scientific Seller notes: "Most Amazon keyword tools are quick and effective. Ours is slow. We usually run it overnight, or even longer." How is this a benefit? Scientific Seller searches beyond the keyword to find related and unique Amazon buyer keywords, though many can be less relevant. The free version allows for five searches per day.
Keyword Tool Dominator
Keyword Tool Dominator is a paid keyword tool with a free search feature that allows for three searches a day. It ranks keywords from 1 to 10 and allows for downloads of selected keywords.
'Even spending just five to 15 minutes a day to watch a YouTube video, track my daily sales trends, revamp my keywords, or scan competitors, helps me become a better seller.'
Paid Amazon Keyword Tools
Paid Amazon keyword tools offer more in-depth research, downloads, and no limits on the searches.
Helium 10
Helium 10 boasts four different keyword research tools: Cerebro for seeing keywords that competitors rank for, Keyword Tracker for tracking product rankings, Magnet for finding high-volume and relevant keywords, and Misspellinator for extracting misspelled keywords. A free plan is also available, in case you want to test out the different tools.
Jungle Scout
Jungle Scout is a paid Amazon seller toolkit that offers Keyword Scout, an Amazon keyword research tool. Keyword Scout uses Amazon data to find relevant keywords, and doesn't rely on just autofill. While a search for bamboo sticks might turn up phrases mostly for marshmallow sticks, for example, Keyword Scout turns up 1,244 results with related words that can be relevant, such as "s'mores" and "fire pit accessories."
MerchantWords
MerchantWords collects search words from Amazon, with a database of 1.6 billion search phrases, and offers reverse ASIN search. The keyword rankings allow for listing optimization, and the MerchantWords Listing Advisor service matches users with an Amazon SEO expert to optimize the listing.
Amazon Keywords and PPC Campaigns
Paid services will often assist with long-tail keywords and incorporate cost-per-click costs associated with Amazon PPC (pay-per-click) campaigns. "You can sell more products under the PPC campaigns using less competitive long-tail keywords that you can easily rank for and get more sales from, as opposed to trying to compete against say the main keyword on page one on Amazon," notes Mercer of Jungle Scout.
'New sellers should focus on finding new, long-tail keywords to advertise on that competitors aren't already bidding on.'
Rob Schad, Next Level Amz co-founder, also talked about keywords and PPC campaigns in an interview with DealNews: "To drive traffic to a new listing, I create a couple different sponsored PPC campaigns. I do an automatic campaign, where Amazon decides on the keyword bids for me, then two manual campaigns with keywords I used in my listings and long-tail search terms I found with my research.
"I bid very aggressively to win clicks," he added, "then after about seven days I look at all the data to optimize it. I never expect my ads to run profitably at first; my main goal is to uncover as much data as possible."
In an interview with DealNews, Amazon seller Aaron Michael Moreno spoke about long-tail keywords, as well: "New sellers should focus on finding new, long-tail keywords to advertise on that competitors aren't already bidding on."
He added that "if your ROI starts changing, analyze carefully; sometimes CPC costs increase because the competition has also increased, which can cause the seller to spend more for the same or fewer sales. Alternatively, sometimes the CPC cost doesn't increase, but your ROI drops because some previously inactive keywords might now be getting impressions and taking up spend that your 'winning' keywords would have used."
---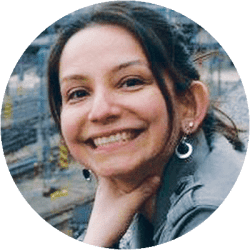 DealNews Contributing Writer
Josie Rubio was a Brooklyn-based freelance editor and writer, who interviewed everyone from Britney Spears to ghost experts during her lengthy journalism career. She visited five continents, and loved to write about travel, food, nutrition, health, gardening... and pretty much everything.

Note: Josie Rubio died on December 3, 2019.
DealNews may be compensated by companies mentioned in this article. Please note that, although prices sometimes fluctuate or expire unexpectedly, all products and deals mentioned in this feature were available at the lowest total price we could find at the time of publication (unless otherwise specified).