How Do I Find Amazon Coupons?
Check out the discounts on the Amazon coupons page, or sign up for the weekly coupon email newsletter.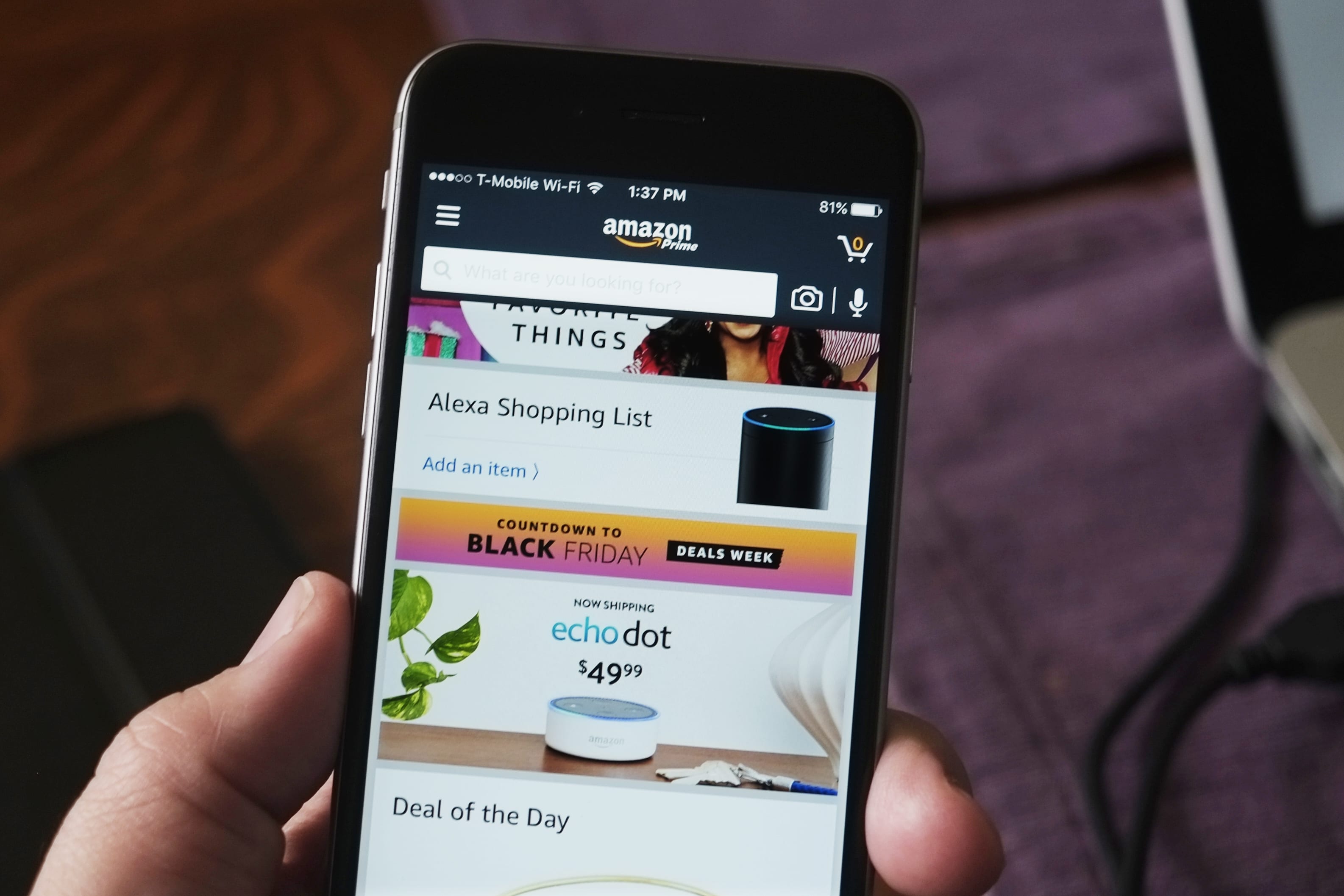 It's hard to beat Amazon's prices and perks, especially if you're a Prime member — and that's even considering the program's price increase. But you can come across more ways to save at Amazon if you know where to look.
Here's how to find Amazon coupons right now.
How Do I Find Amazon Coupons?
Did you know Amazon has a page where they list all the available Amazon coupons? You'll find Amazon discount codes and offers for both individual items and brands. And you can browse by department, as well as filter the results by most popular, expiring soon, or even discount percentage.
Not sure where to start? Check out pages for the most popular coupons or take a look at the Subscribe & Save coupons. Offers change all the time, but here are a few examples of the Amazon online coupons available as of this writing:
$2 off Gain liquid laundry detergent
30% off organic pancake and waffle mix
20% off Diaper Genie refill bags
Ways to Get the Most Value From Amazon Coupons
One category you should definitely browse on the Amazon Coupons page is Subscribe & Save. Amazon offers stacking coupons for your first shipment of many products, like baby formula or pet supplies. In some cases, you can get up to 50% off the already discounted subscription price!
Subscribe to the Amazon Coupons email newsletter for a roundup of the most popular deals.
You can clip coupons and access an item's product page from the coupon aggregator page, and the savings will be automatically applied to qualifying items at checkout.
Amazon also offers a weekly Amazon Coupons email newsletter, with a roundup of the most popular deals. It's a great reminder to check into current offers before you start shopping.
Keep in mind that you can't use manufacturer offers to stack coupons on Amazon, but you can combine savings in other ways. Because Amazon has both category discounts and individual item coupons, strategic shopping can yield more savings.
SEE ALSO: Is Amazon Prime Worth It Now That the Price Is Going Up?
For example, if Amazon is running a 20% off sale on all baby items and there's a 40% off Amazon coupon on your first diaper subscription, you may be able to combine those two promos for even more savings. You can also use a stacking Amazon coupon code at checkout!
The fine print: While no limit exists on how many different discounts you can apply per order, there are some restrictions on combining coupons with mail-in rebates. And some Amazon coupons are only available to Prime members.
More Amazon Shopping Tips
When it comes to shopping on Amazon, most of us are probably wanting to save as much as possible. To do that, you may have to go beyond using Amazon coupons. Check out our tips below on how to make shopping — and saving — on Amazon even easier.
Filter Your Searches
Shopping at Amazon can be an overwhelming task, unless you know exactly the product you're planning to buy. Be prepared to dig if you're shopping for a general product category, like sweaters, organization solutions, or even just Bluetooth headphones. With these types of items, you'll have plenty to sort through if you only go by the initial search results.
By filtering your Amazon search down, you'll have more control over the results you see.
However, by filtering your search down, you'll have more control over the results you see, as well as ways to sort them. For instance, you'll be met with an array of product options if you search "organization solutions." You can narrow those results further by choosing office products under the "Department" header, then office and school supplies, and finally desk accessories and workspace organizers. Then you can more easily find that perfect set of desktop drawers to store your pushpins, paper clips, and other odds and ends.
Shop the Amazon Warehouse
Interested in paying less for quality items? Look into the offerings on the Amazon Warehouse page. You can shop by category to find deals on pre-owned, used, and open-box items, including the following:
Computers and tablets
Kitchen items
Amazon devices
Video games
Unlocked cell phones
TVs
The page has considerably more categories, so if you're in the market for a certain item and don't want to spend a fortune, it pays to check Amazon Warehouse first.
SEE ALSO: The Expert Guide to Buying Amazon Lightning Deals
And if you're afraid of only finding old gear that no one is interested in, rest easy as that's simply not the case. At the time of this writing, there were listings in the Warehouse for discounted versions of the latest Amazon devices, as well as Nintendo Switch models. We also saw small kitchen appliances discounted, including various types of blenders, a Keurig K-Slim coffee maker, and an Instant Pot 7-in-1 cooker.
Check Daily Deals
Amazon has pages and pages of daily deals that are worth sorting through. You can sort by Featured products, Price - Low to High, Price - High to Low, Discount - Low to High, and Discount - High to Low to more easily find the Amazon offers you're interested in.
Even better, you can sort by different categories, like home, fashion, and Amazon devices, among others. You can even shop by holidays like Valentine's Day, if you're looking for a sweet deal on a gift but aren't sure where to start.
Embrace the Lightning Deal
One section of daily deals you should absolutely visit is the Lightning Deals page. Lightning Deals are time-sensitive offers that usually last for a few hours or until supplies run out, whichever comes first. The selection of Lightning Deals also varies. Some days you could find a ton of products you're interested in, and then other times you could search through 100 pages and not find anything intriguing at all.
Lightning Deals are time-sensitive Amazon offers that usually last for a few hours or until supplies run out.
If you want to be a savvy Amazon shopper, it's worth your time to check out our guide to buying Amazon Lightning Deals. We cover all aspects of this shopping feature, including examples of the prices you can expect on select items.
Just remember that when shopping these Amazon offers, you have a limited amount of time to claim them. Otherwise, the items will return to the pool for others to shop. If you find something that you want but have missed out on, see if it has a "waitlist" button; it's worth joining the list in case someone else ditches their purchase.
However, note that most of the time, you only have to worry about this situation around big shopping holidays like Prime Day and Black Friday.
Use CamelCamelCamel
If you shop on Amazon regularly, try using CamelCamelCamel to track prices. The tool allows you to track historical pricing for any product on Amazon, whether you want to see Amazon's selling prices or third-party used and new. CamelCamelCamel can be an excellent way to time your purchases, as it can indicate when an item goes on sale.
SEE ALSO: Can You Share Amazon Prime?
Additionally, you can create price alerts through the site. So if you're eyeing a product, it's easy to set an alert and be notified of price drops that meet your parameters. Then you don't even have to worry about monitoring the items on your wish list — you'll just receive an email when they go on sale.
Ready to shop? Check out the best Amazon deals available right now!
---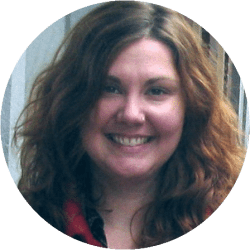 DealNews Contributing Writer
Jessica Hulett is a freelance writer, editor and obsessive seeker of online promo codes. She's been writing professionally for more than 15 years, and was most recently the managing editor of coupon and lifestyle site extrasforme.com.
DealNews may be compensated by companies mentioned in this article. Please note that, although prices sometimes fluctuate or expire unexpectedly, all products and deals mentioned in this feature were available at the lowest total price we could find at the time of publication (unless otherwise specified).