What to Expect From Amazon's Cyber Monday Deals in 2023
Learn all about some of the Internet's best deals from A to Z with the Amazon Cyber Monday 2023 event.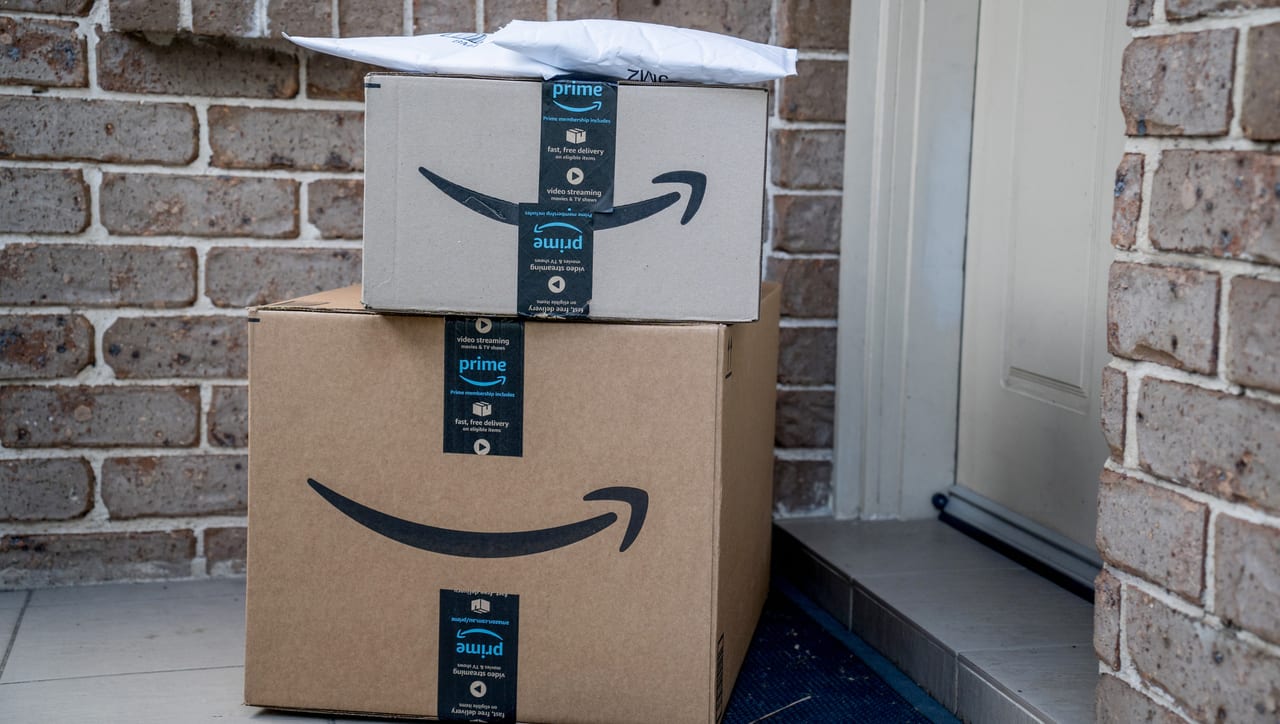 Brace yourself for what Amazon has dubbed the joy of seasonal savings. How does that differ from other forms of joy? We imagine that the Cyber Monday Amazon sale arrives promptly via free shipping and so long as you're a Prime member, of course and but we're less clear on whether there's a return policy in place for joy if it fails to chase away the general malaise that settles in the moment we have to turn our clocks back and gloom reigns over us all yet again. But of course, we anticipate that the Cyber Monday sales at Amazon for 2023 can overcome even our darkness-imposed seasonal sadness because, as with most issues in life, retail therapy can solve most problems, or so the ubiquitous "they" keep telling us.
What to Expect From Amazon's Cyber Monday Deals in 2023
When Does Cyber Monday Occur at Amazon?
If you're searching for the best Amazon Cyber Monday deals 2023 has to offer, you've come to the right place as finding the top deals and conveying them to other people is kind of our bag here at DealNews. So far, Amazon has been a bit tight-lipped about the Amazon Prime Cyber Monday sale, but they did make it clear that we can expect deals to drop early this year. Last year, we saw Cyber Monday pricing in effect starting Saturday, November 26th, and this year is no different with the Amazon Cyber Monday 2023 sale set to begin Saturday, November 25th. Likewise, shoppers will see Cyber Monday sales at Amazon for 2023 to run through Monday, with some offers potentially staying at low prices throughout the week.
What Were the 2022 Cyber Monday Highlights for Amazon?
Without an ad to go off of, we can look back at Amazon Cyber Monday deals from 2022 to get a sense of what we can expect. Starting even before the main event rolled in, we saw Crocs marked up to 50% off, Samsonite luggage marked at least 30% off, and a host of the year's lowest prices from major brands like Samsung, Columbia, HP, Ray-Ban, Lenovo, Dell, and more; in fact, some of these prices were even lower than Amazon announced. Most Cyber Monday Amazon deals fell into the categories of apparel, toys, small electronics, beauty products, and home goods, which is a common trend for Cyber Monday across retailers, so we anticipate strong discounts on these categories again this year.
What Are the 2023 Cyber Monday Predictions for Amazon?
Amazon's newsroom has already leaked a few details about the best Amazon Cyber Monday deals 2023 will bring. They've promised deep discounts on electronics, toys, home goods, fashion, beauty products, and Amazon devices, the last part being great news for Amazon Prime Cyber Monday shoppers who may be looking to update their home devices or expand their network.
The Amazon Cyber Monday 2023 preview includes up to 46% off select Instant Pot kitchen appliances, up to 37% off select Vitamix and KitchenAid appliances, up to 35% off select Amazon Devices, including the lowest-ever price on Kindle Scribe Essential Bundles, up to 30% off select Casper mattresses, up to 30% off select Fisher-Price toys, up to 20% off select Ninja and Breville kitchen items, and more.
Cyber Monday sales at Amazon for 2023 will be continually refreshing with new offerings, and during certain windows, new deals will drop every five minutes. For those who utilize Alexa-enabled devices, customers can get personalized deal notifications up to 24 hours in advance for items they've added to their carts or marked saved for later or added to a wish list.
How do Amazon Deals Compare In-Store vs. Online?
Amazon is an e-commerce giant, and outside of a few Amazon Go and Amazon Fresh stores across the country, they don't have much of a physical presence, so anyone looking for Amazon Cyber Monday deals will need to be online to access Amazon's inventory.
Will Black Friday and Cyber Monday Deals Be Different?
Yes, Cyber Monday sales at Amazon for 2023 will offer different products than the Black Friday event. Right as Black Friday is ending, Cyber Monday will start, and new deals will appear throughout the event. Likewise, the categories for Cyber Monday will be more heavily focused on small electronics, home goods, toys, apparel, and beauty products. While you should also take a look through the Black Friday event, if you check in on Cyber Monday, Amazon may actually have stronger discounts on items that fall under these umbrellas.
Does Amazon Offer Price Matching During Cyber Monday?
Because Amazon offers year-round low prices and is constantly striving to offer the lowest price available, it does not offer price matching at any time of the year. That said, it's possible that other merchants may match Cyber Monday Amazon prices if you're shopping elsewhere that day, so it's still worth checking in even if you aren't planning to shop at Amazon.
Do Members Get Additional Discounts?
When it comes to the best Amazon Cyber Monday deals 2023 will bring, it's hard to overstate just how important Prime membership will be. Amazon Prime Cyber Monday deals may be by invitation only or be at prices only available to members, leaving non-members out in the cold when it comes to securing the greatest savings. Some Amazon Prime Cyber Monday deals are also available earlier, allowing members first dibs on an item, which means these products might sell out before they ever reach the general public.
Depending on what you intend to purchase, the cost of a month of Prime might also be less than the difference in price for your item at other retailers, and if you haven't yet used Amazon's 30-day Prime trial, signing up now will let you take Prime out for a spin while saving the most during the holidays. For those on a budget, Prime Student and Prime Access offer reduced Prime fees for college students and qualifying government assistance recipients, respectively.
Does Everything Go on Sale?
With hundreds of millions of products available, Amazon does not put everything on sale during its Cyber Monday event. However, there are plenty of Amazon Cyber Monday deals to go around, and shoppers can easily find something to purchase from what inventory does get discounted.
How Much is Shipping During Cyber Monday?
For Prime members, shipping is always free. For non-members, shipping is free with orders of $35 or more, and shipping fees vary otherwise.
How to Stay on Top of the Best Amazon Cyber Monday Deals?
While you can always check in with Amazon.com, you can also tune into us here at DealNews where we keep on top of the best Amazon offers daily. You can set a deal alert to notify you when we publish a deal for a product you're searching for, sign up for our newsletter for a summary of the best offers currently available, or keep up with us on social media for videos and posts about the latest trends.
What Other Cyber Monday Deals Should I Shop?
If you prefer a company with a robust online presence like Amazon, we recommend checking out eBay. While there are many items up for auction, plenty of items can be purchased outright and often direct from the brand you're shopping for, so there's no need to bid to find what you're after or worry about where your items are coming from. Given the emphasis Cyber Monday places on electronics, you can also find a lot to love from online tech giant Newegg.
When is the Best Time to Shop Cyber Monday Deals at Amazon?
When the clock strikes midnight PT and the illusion that is time moves us from Friday to Saturday, November 25th, you're all set to go. As new deals will keep popping up throughout the Amazon Cyber Monday 2023 sale, keep checking back in each day to see what new finds are available.
Ready to shop? Check out all the best Amazon deals available right now, and read about what to buy on Cyber Monday to get more helpful tips.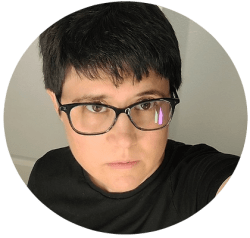 Editor
Keira is an editor and content jockey in Las Vegas, NV. She handles all the content leftovers like a hungry dog parked under the Thanksgiving table and is the most likely to have someone hold her hostage on a plane.
DealNews may be compensated by companies mentioned in this article. Please note that, although prices sometimes fluctuate or expire unexpectedly, all products and deals mentioned in this feature were available at the lowest total price we could find at the time of publication (unless otherwise specified).