We Haven't Found a Single Freebie Yet Through Amazon Kindle MatchBook
Earlier this week, Amazon launched its Kindle MatchBook program, which lets you download the Kindle eBook version of select titles that you've already purchased a print copy of through Amazon. While only costing up to $3, some critics have balked at the notion of purchasing a book twice. Others have praised Amazon for offering a discount to those transitioning over to digital media. Here at DealNews, we were curious to see which of our previous book purchases were eligible for MatchBook. We polled our staff to see if anyone had a plethora of cheap eBooks available, and the results were less than stellar, unfortunately.
Don't Expect MatchBook Titles to Set Your Kindle on Fire
For what it's worth, Amazon at least makes it easy to find out if any of your past book purchases qualify for a Kindle MatchBook discount. (Follow the link above, click "Find your Kindle MatchBook titles," and login to see your results.) If you've purchased any eligible titles since 1995, then you'll see a list of the Kindle versions that you can buy at a discount, with prices ranging from free to $2.99.
Presently, there are more than 75,000 eBooks available in Amazon's Kindle MatchBook section, covering a vast range of fiction and nonfiction topics, though if you're wondering why there's so very much Jane Austen fan fiction, you're not alone. An NBC News article called the selection "70,000 shades of blah," noting that popular works from modern authors like J.K. Rowling, George R.R. Martin, Stephen King, and Charlaine Harris are all notably absent.
"Publishers have to agree to participate in the program ... and with the eBook versions priced at $2.99, $1.99, $.99, with a few for free, it could be difficult to get these best-sellers on the bandwagon." While publisher HarperCollins has contributed more than 9,000 titles to the list, the vast majority of eligible eBooks were either self-published or put out by Amazon Publishing.
Here's Your Chance to Read Those Books You Bought for Others
This unfortunate lack of best-selling titles means that, despite having purchased numerous physical books from Amazon, you might not have any eligible MatchBook titles available. That was the case with several of the DealNews staff members we polled (including yours truly). However, the overwhelming majority of our respondents discovered that their eligible titles were books they'd bought for others. For example, one of our senior editors was less than thrilled to discover her only MatchBook eligible title was a CSS reference book she'd once given someone for Christmas. Another editor estimated that less than 10% of her previous purchases were eligible for MatchBook. In general, though, DealNews staffers said most of their titles cost $2.99 each, and not one of our respondents was eligible for a freebie.
Apparently, the DealNews staff results aren't atypical. One ReadWrite blogger bemoaned his sad selection of five available titles, four of which had been gifts. Although he had no desire to purchase the eBooks, he did note that doing so would come at a significant savings: "The grand total for this not-so-massive collection of books? $10.95. If I had purchased all of these books' Kindle versions outside of the MatchBook program, it would have added up to $48.26, so MatchBook would save me 77%."
Like Amazon's much-lauded AutoRip feature for CDs and vinyl, the Kindle MatchBook program could potentially provide a fairly seamless method for consumers to convert their physical media into digital. However, unlike AutoRip (which is free, by the way), MatchBook lacks content at the moment. That said, Amazon is continually adding titles to its MatchBook library, so there's always the chance that your favorite author will be picked up (if they aren't already available).
Hey readers, what did your Kindle Matchbook results reveal? Did any of you bag a free eBook? Tell us all about it in the comments below.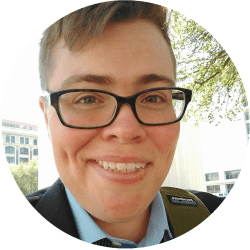 Former Senior Blog Editor
Michael added the finishing touches to most of the Blog articles on DealNews. His work has appeared on sites like Lifehacker, the Huffington Post, and MSN Money. See him rant about video games by following him on Twitter
@ThatBonebright
.
DealNews may be compensated by companies mentioned in this article. Please note that, although prices sometimes fluctuate or expire unexpectedly, all products and deals mentioned in this feature were available at the lowest total price we could find at the time of publication (unless otherwise specified).