Want Amazon Free Super Saver Shipping? That'll Be $10 More, Please!
On Monday Amazon quietly announced that it will raise the Free Super Saver Shipping order minimum for purchases from $25 to $35. Although this change doesn't affect Amazon Prime customers, it poses a potential stumbling block for holiday shoppers hoping to scoop up cheaper products without the hassle of shipping charges. And sadly, this news comes just a week after Best Buy similarly introduced a minimum purchase requirement for free shipping.
Of course, many shoppers prefer their free shipping to be free, no strings attached — even though eating the cost of shipping is not so great for merchants. But for customers and merchants, a $10 hike in purchase minimums may have profound consequences.
Meet the New Purchase Minimum or Join Amazon Prime
"This is the first time in more than a decade that Amazon has altered the minimum order for free shipping in the U.S.," reads the nondescript Amazon page that announces the $10 minimum purchase rate hike. It goes on to tout the virtues of Amazon Prime's free 2-day shipping and media streaming options, concluding that "the service is so popular that more than a year ago we began shipping more items with Prime than with free shipping." It ends with an offer to try Prime free for 30 days.
SEE ALSO: Amazon Quietly Killed a Popular Prime Shipping Perk
But unless Amazon can get more shoppers to pay $79 per year for its Prime service, the company could be in trouble. A somewhat prescient New York Times article (which ran just a day before the minimum purchase requirement was raised) argues that the website isn't profitable because Amazon's shipping model has become increasingly unsustainable: "You can [...] buy a box of 4,000 nails on Amazon (shipping weight: 38 pounds) and have them delivered to your door free. But the retailer has gone far beyond such modest offers. The Thunderbird Cookie Dropping Machine costs $32,329 and weighs 1,260 pounds, but Amazon will also ship it free."
Of course, non-Prime Amazon customers don't seem happy about the change. Several folks commented on the DealNews Facebook page that they'd be taking their sub-$35 purchases elsewhere. As TechHub put it, "Amazon's in a bit of a tough position. The site is so synonymous with deals, even a small price raise is hard to swallow."
The Pros and Cons of Free Shipping
By now, most retailers know that online shoppers expect some kind of free shipping option, even if they have to fulfill a minimum purchase requirement. This summer, a survey by UPS found that most consumers don't mind buying a few extra items to bag a shipping discount: "To qualify for free shipping, three out of four shoppers have added items to their carts." Surely these additional purchases don't hurt retailers' bottom lines. But Best Buy's sudden $25 minimum purchase, comes five weeks before the biggest shopping season of the year; Best Buy has offered no-minimum free shipping on many items (although not all) for as long as many consumers can remember. The effects of the newly imposed purchase minimum may not bode well for the retailer who has been known to cancel Black Friday orders.
By contrast, some retailers, like Neiman Marcus and PayPal have already begun rolling out no-minimum free shipping offers in an effort to lure in early holiday shoppers. The latter is offering free 2-day shipping (for a limited time) when customers use it to check out at select sites like Levi's, Aéropostale, and Sports Authority. Of course, this promotion can also be seen as an effort to lure shoppers away from paid shipping services like ShopRunner, Shop Your Way Max, Amazon Prime, and others.
In the end, it's highly unlikely that the minimum purchase rate hike at Amazon will hurt the shopping leviathan's place at the top of the Internet retailer chain. In fact, it's very likely that this increase will be the tipping point for Amazon shoppers already on the fence about trying Prime. But other companies could follow suit, only offering free shipping on $25+ orders. How this could affect customer behavior remains to be seen, but we anticipate that such free shipping minimums will be met with offers for no-minimum free shipping from the likes of Neiman Marcus and others. After all, we long ago decided that shipping is one of those things you just shouldn't have to pay for.
What do you think, readers? Does Amazon's new $35 minimum for free shipping make you see red? Or are you a faithful fan of Prime, and unperturbed by all this minimum purchase nonsense? Tell us all about it in the comments below.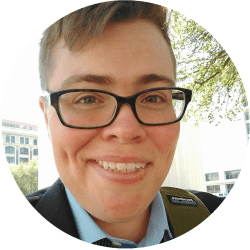 Former Senior Blog Editor
Michael added the finishing touches to most of the Blog articles on DealNews. His work has appeared on sites like Lifehacker, the Huffington Post, and MSN Money. See him rant about video games by following him on Twitter
@ThatBonebright
.
DealNews may be compensated by companies mentioned in this article. Please note that, although prices sometimes fluctuate or expire unexpectedly, all products and deals mentioned in this feature were available at the lowest total price we could find at the time of publication (unless otherwise specified).